Fast & Furious 10 : Release Date Revealed
Fast & Furious 10 is a done deal and a release date for the tenth movie in the car, action and family franchise has already been set.
THE FAMILY STORY CONTINUES
Home - Entertainment - Cinema -ast and Furious
By YEET MAGAZINE | Updated 1648 GMT (0048 HKT) September 16, 2021
The ninth opus is still broadcast in many theaters, and Universal is already preparing the sequel. The saga will return to our screens in 2023 for a tenth and penultimate film.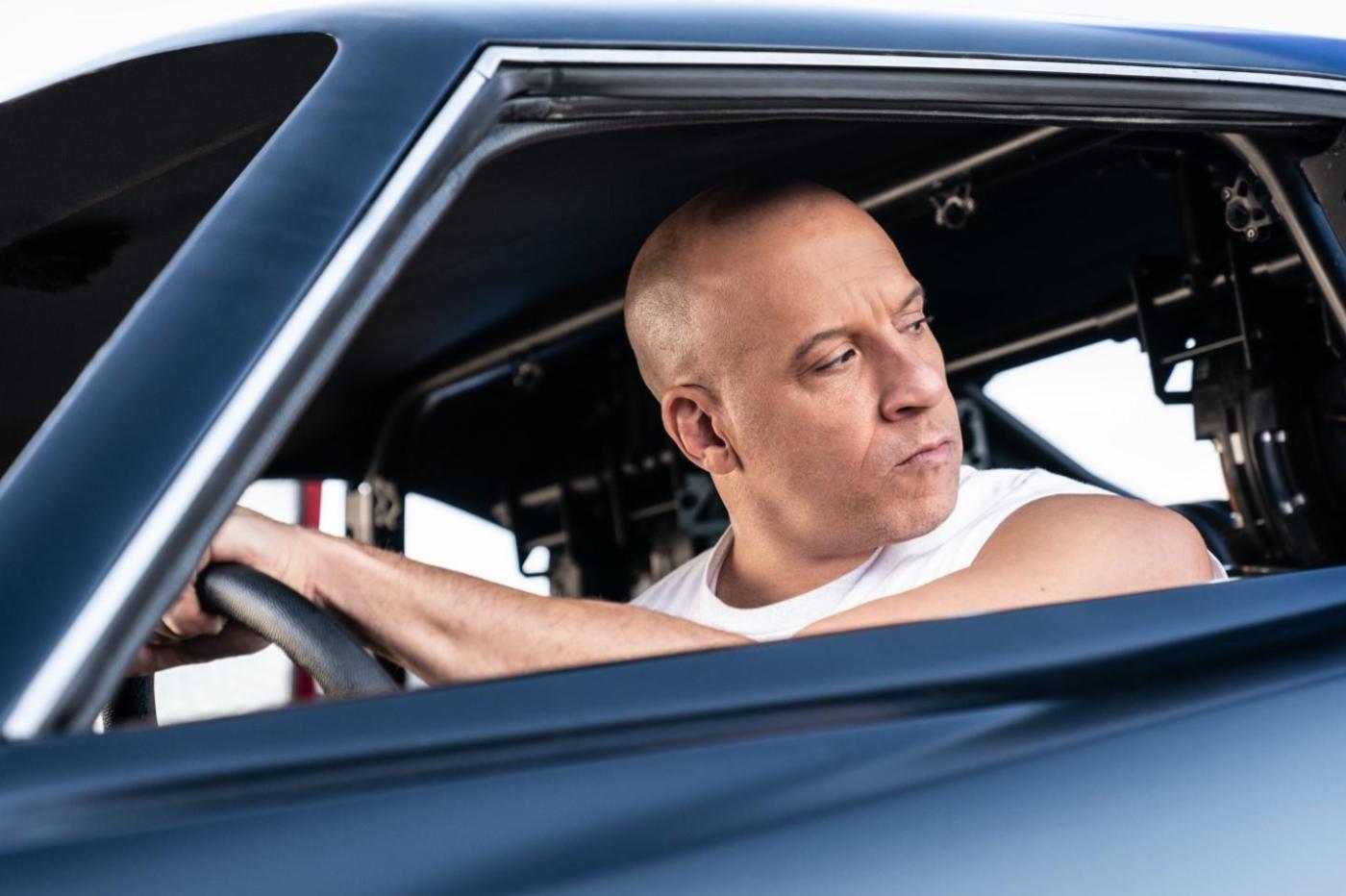 © Paramount
The Fast and Furious franchise is (finally) approaching the finish line. While the ninth opus is currently being released in theaters, Universal is preparing behind the scenes for the conclusion of the journey initiated in 2001 by Rob Cohen. According to information from Entertainment Weekly , the studios have already determined the release date of the tenth film.
The date is set for April 7, 2023 , almost two years after its initial release date. The pandemic will have largely delayed the development of this sequel to the adventures of Dominic Toretto and his gang. The whole clique should therefore find the film sets from the beginning of next January. It is rumored that the next two opus will be shot in succession, to increase the pace in dark rooms.
One last lap
If this new chapter will not be the last, it is clear that the conclusion of the franchise is not very far. This is the eleventh film which will have the heavy task of serving as farewell to the characters. Casting side, we should thus find Vin Diesel in the skin of the main character. He will give the reply to Michelle Rodriguez and Tyrese Gibson. Nevertheless, Dwayne Johnson, already very busy with Black Adam and its sequels, should not come back. He had recently said "I wish them luck with Fast and Furious 10 and 11, but it will be without me."
See you on April 7, 2023 in theaters to discover Fast and Furious 10. It will be directed by Justin Lin, who was already at work on Fast and Furious 9 . The criticism can be found here.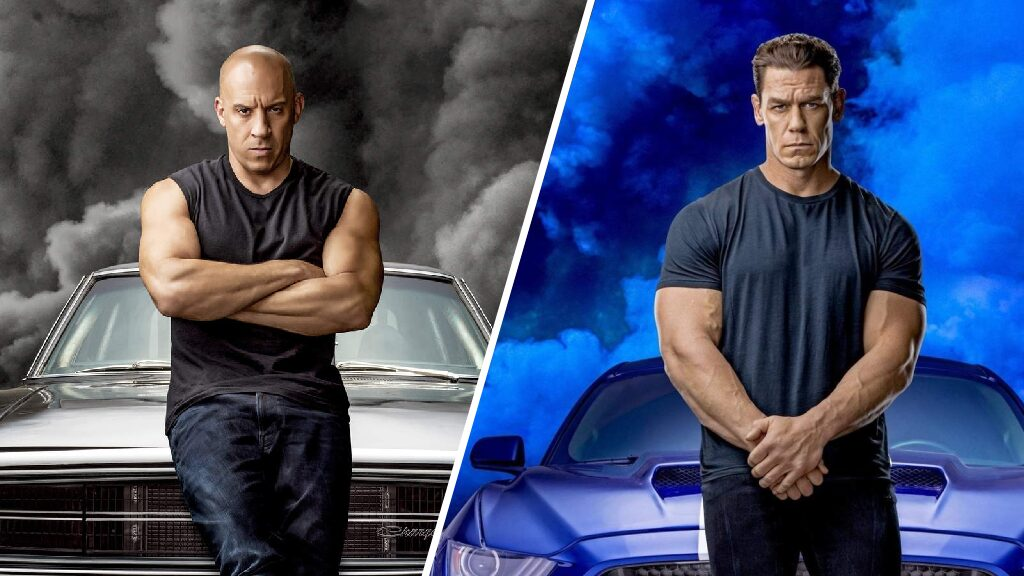 Fast & Furious 10 is a done deal and a release date for the tenth movie in the car, action and family franchise has already been set.
I'm an OG. An old hat. I watched Fast & Furious back when it was first released and still enjoy 2 Fast 2 Furious on VHS. Back then, if anybody had told me that Fast & Furious would turn into what it's turned into, I never, ever, not in a million years, would have believed them. Yet, here we are, and the Fast & Furious franchise is the longest running cinema family-action-drama ever.
All good things have to come to an end: Fast & Furious 10 And 11 Set To Be The "Finale of the saga"
Release Date for Fast & Furious 10 Has Been Set
Fast & Furious 10 will be released in April 2023, which actually is a quick turnaround in my book, yet Entertainment Weekly reports that the movie was actually delayed due to COVID-19: If it weren't for the pandemic, the tenth movie would be here sooner. In case two years are too much of a gap for you, no worries, because FF10 and FF11 will be filmed back-to-back as the two-part finale to the series.
Fast & Furious 11... can we pause here for a second? Eleven movies. Who would've thought? Not me. Definitely not me.
Before we get the next Fast & Furious movie, though, we will get another Hobbs & Shaw to tide us over. Good, because I'm gonna miss The Rock in Fast & Furious. At least I'll continue to get my bald egg-headed-ass-kicking goodness in that franchise.

Just in case you didn't know: The Rock is done with Fast & Furious and rumor has it, it's because he couldn't get along with the family head Diesel. Shame. I thought family is forever... guess the memes were lying to me.
At least The Rock will be in Black Adam and might appear in the Marvel Cinematic Universe soon. New family. Very modern.
Folks, let's be real here: Nobody likes ads, everybody likes raffles and we all wanna feel special. Right? Sign up for MyEarlyGame and you get just that: No ads, the content you wanna see & a chance to win free stuff. No brainer, really.
Most Popular Items
1
This Open-World Game Is Red Dead Redemption Meets Cyberpunk23 AUG 2021 GAMING
2
Amazon Prime's Fallout TV Show Will Be Crazy Good23 AUG 2021 ENTERTAINMENT
3
Rockstar Reveals Revolutionary AI Upgrades Coming to GTA 620 AUG 2021 GAMING
4
LoL: Pentakill Comeback & New Skins in September23 AUG 2021 LEAGUE OF LEGENDS
5
MP5, Holger-26, AUG: Are Call of Duty Weapons Real?21 AUG 2021 CALL OF DUTY


Comments

Is there going to be a Fast and Furious 9?
Sathya Sathesh ·
The Fast & Furious franchise will expand this summer with its first-ever spinoff film, Fast & Furious Presents: Hobbs & Shaw. That movie will follow Dwayne Johnson and Jason Statham's characters Luke Hobbs and Deckard Shaw on their own standalone adventure, before the mainline series continues next year. The current plan is to end the main Fast & Furious movies with Fast & Furious 10 in 2021 (or whenever the film ultimately reaches theaters). There was once talk of Fast & Furious 9 and 10 being filmed back to back, but that no longer appears to be in the cards. Diesel has further claimed that Lin is already set to direct Fast & Furious 10, which suggests the filmmaker will knowingly set the stage for the finale with the ninth installment. Keeping that in mind: Universal has plans to contin
Why did Dwayne Johnson quit the Fast and Furious franchise?
Dillon Alderfer ·
After slowly gaining more and more influence in the franchise over the course of 3 or 4 movies from a side character in Fast 5 to ROCKing his own spinoff -both in dollars (760 million revenue on a 200 million budget) and instilling his personal touch - I'd imagine the extremely busy Dwayne Johnson feels fulfilled enough to move on and tackle other projects. Under Armour, other movies, recently purchased the XFL (just to name a few)… There is also the fact that the Fast and Furious franchise has gotten progressively more ridiculous, the culmination of this being the next installment taking place IN SPACE! Personally, I have a lot of love for the franchise even if it has long-since stooped to absurd and unrealistic action sequences and corny/hilarious one-liners for it's identity. And while t
Which is the best movie in The Fast and the Furious movie series?
Jonathan Brill ·
The best movies in the Fast and Furious franchise probably depends on your level of FF Fandom. Here are three ways to break it down: For the uninitiated - The Fast and Furious (2001) The best movie for someone who isn't deeeeep into the world of Dom and The Fabulous Torettos would be original, The Fast and Furious . This is a highly entertaining low budget action movie with refreshingly little CGI that shamelessly steals the plot of Point Break, casts a more interesting and much cheaper set of diverse actors, and drops it into the LA street racing scene of 2001. If you don't enjoy this movie maybe low budget action movies aren't for you. But in this category, this ranks right up there with Speed on the all time list. Maybe you've seen one or two, but you get them mixed up and don't get what
Why are the Fast and Furious movies so successful?
Video Game Technical Designer
To address something in the question details: I am looking at a list of the most successful movie franchises and F&F surpasses Alien and Terminator and Predator. I gotta tell you, while the movies you cited stand out as definitive, fantastic stand-alone films, that isn't rare company as far as franchise films go. This really shouldn't be surprising. There are 7 Fast and Furious movies to only four Alien films (two were good), five Terminator films (two were good), and three Predator films (one of which I never fucking heard existed). Alien vs. Predator is a separate line of films and generally not well-regarded. Does Prometheus count? Hmm. Either way these franchises each have a tiny footprint. Everybody likes The Terminator and Judgment Day, nobody likes the Terminator franchise. Proliferatio
What is the chronological order of the fast and furious movies?
Tina Moonan ·
Follow
In the Fast and the Furious series consists of short and feature length movies. There were two short films which were released in order to connect two or more stories in the series which was done intentionally to keep the series going. Tokid Drift which came third would fall in the sixth place of the feature film series when you connect the stories of each short and feature length movies. Fast & Furious 8 is a two-part series which will be coming out in 2017 will be without Paul Walker. The list in chronological order is ... 1. The Fast and the Furious (2001) release date June 22. - A fierce and frenzied look at rival Los Angeles street teams who use street racing as a means of establishing power. Walker stars as a rookie cop who goes undercover, posing as a racing team member, in
What car did Vin Diesel drive in Fast and Furious 7?
Vicky Nachappa ·
Car guy/petrol head/gear head/grease monkey etc. Cars and bikes= my life.
It depends on which scene you are talking about. Vin Diesel aka Dominic Toretto used two cars in the movie Furious 7. (1) The car used by Vin Diesel to ''fly'' between 3 buildings: The Lykan HyperSport This Middle Eastern supercar, made by the Beirut-based company W Motors, is the most expensive to feature in a Fast & Furious film. There are only seven models of the car in the world, with each one priced at around £2.3 million. Even the headlights on this car are outrageous, illuminated with white gold, diamonds and sapphires. The HyperSport has a maximum speed of 240 mph, and goes from zero to 60 mph in less than three seconds. In the film, we watch the HyperSport jump from one Abu Dhabi skyscraper to another. Dennis McCarthy made six exact models of the car using molds lent by W Motors, f
What scenes in Furious 7 were filmed with Caleb and Cody standing in for their late brother Paul Walker?
Ken Miyamoto ·
Follow
Produced Screenwriter, Former Sony Story Analyst, Blogger
Director James Wan has gone on record saying that at this time of the film's release, he won't say which scenes utilized Paul Walker footage and which didn't. He said he may revisit that at a later time but that it's important for the audience to follow the film's story rather than look for when and where body doubles and special effects were used. However, I couldn't help myself. Most of the moments, if you really notice technical aspects of moviemaking (editing, angles, etc.) like I tend to, you can pinpoint which scenes and sequences utilized body doubles, CG, or other camera tricks. I want to say first, before you read the below, please don't use this to ruin the experience of the movie. If you're going to look for the hints, clues, and evidence, do it in a subtle manner for your ow
Will there be a Fast and Furious 8?
Dirk Hooper ·
Filmmaking/Media Arts major & Film and Video Studies minor
"Furious 7" made 1 billion dollars worldwide in 17 days, faster than any previous film. It's currently the seventh biggest film of all-time. There is absolutely no question at all that there will be a Fast and Furious sequel. Vin Diesel on "Jimmy Kimmel Live" During his appearance on "Jimmy Kimmel Live," Vin Diesel said that the Kurt Russell character who appeared in "Furious 7" was introduced specifically to set up another trilogy of films. So, that's three more films folks. Also, there is a rumor that the 8th Fast and Furious film will be announced by Universal this week at CinemaCon 2015. Fast and Furious 8: Will the film be officially announced at CinemaCon 2015? Stay tuned! We could have the definitive answer soon. Update: Here's your answer. Over the
(more)
Movie Review: What is your Review of 'Fast and Furious 9' (2019 movie)?
Kenny Nguyen ·
Follow
Fast and Furious 9 is the first blockbuster movie I watched in the theaters. Personally, I find this to be the weakest of the new generation of Fast and Furious movies. For me, its just a generic Fast and Furious movie we all know. Dom gets his team ready, fights a bad guy, uses car kung fu, and in the end goes out and talks about family. I think there are three big problems I honestly have with this movie. The first is 1. The Underutilization of John Cena Now, I understand why John Cena's character was underutilized in this movie. Because Vin Diesel didnt want another incident where John Cena thought he was too popular and went off to do a spin-off like The Rock But the problem was that the writing for John Cena was a bit weak. We dont know exactly know why he's siding with the bad guys besides b
(more)
How many Fast and Furious movies are there?
Rituraj Chaurasia ·
Follow
One of my fav
There are total 8 movies: * The Fast and the Furious (2001) * 2 Fast 2 Furious (2003) * The Fast and the Furious: Tokyo Drift (2006) * Fast & Furious (2009) * Fast Five (2011) * Fast & Furious 6 (2013) * Furious 7 (2015) * The Fate of the Furious (2017) there are 2 short films: * The Turbo Charged Prelude for 2 Fast 2 Furious (2003) * Los Bandoleros (2009) And the 9th upcoming movie: * Fast & Furious Presents: Hobbs & Shaw (2019)
(more)
Will Shah Rukh Khan star in Fast and Furious 8?
Mazhar Khan ·
Follow
I love Bollywood.
Currently one of the Richest star in world. He is already estabalished actor in Bollywood and i think, now hollywood will think if they want him in their movies. Also as he said in one of his interview, "I think the kind of role I would want to do in a Hollywood film is one that makes India proud. To get a role like that is not specific to my colour, or the way I speak, look or act or my age, it's very difficult," said Shah Rukh. "I mean you can't go to a big filmmaking world and say write a role for a 47-year-old actor who is brown, has hair like this, acts this way, dances a bit... the role should be something that Indians should be proud of. It's too specific for me to have a USP." "There are a few young boys and girls, who are doing really well internationally, and I pray they make it b
(more)
What is the best site to download 'Fast and Furious 8'?
Lucas Wang ·
Follow
Search up ifvod.tv, it is a Chinese viewing website that allows you to watch any movie as long as you search the movie up with Chinese words, easy remedied by using google translate though.
(more)
Is the Fast and Furious series overrated?
Jwalin Bhatt ·
Follow
B.E. in Electrical Engineering, Kadi Sarva Vishwavidyalaya (Graduated 2019)
For me it's the most overrated movie series I have ever seen in my life. It's completely idiotic and hypocrisy is at top level here. Dom makes his car jump from a mountain and is completely unhurt as if has Logan's healing factor. And what's s all this bullshit they have created of family stuff I seriously don't understand. I don't know how they have made this family going on, it's completely stupid. Vin Diesel who can't even speak properly has got a 100 million fans on Facebook I really don't know how. Initially the series was based on street car racing theme but now it's completely fucked up. The emotional drama involved is also completely non sensical. The only dramatic scene which was nice was the ending scene of the ff7 when Paul says goodbye. And again they are making another fucked
(more)
Why does nobody stay dead in the Fast and Furious saga?
C. Johnson ·
Follow
CSRJune 28
I think that by testing the waters they've learned that the sky is the limit, like a soap opera. I wouldn't be shocked if they find a way to bring Gisele (Gal Gadot) back. It would be easy. She didn't die. After falling off of the plane, she hit her head. She has amnesia and the triggers memories that shock her. She's been alive a lot longer than that of a normal human. With some heavy retconning we find out that she is none other than Diana Prince a.k.a Wonder Woman. If the producers are given the all-clear sign and Gadot is up to it then I would not put it past these folks to conjure something like this up.
(more)
What do car lovers think of the Fast and Furious franchise?
Chris Tion ·
Follow
Was driving Fast & Furious before Fast & Furious even came out
As a person who was in the after market street car racing game before the first Fast movie came out I was initially appreciative of the story. When the first Fast and The Furious movie came out I was like "finally, someone who sees it like I see it". But the thing is I was already in that world so I didn't see it as an educational movie but yet a movie that showed some love to what we were already doing. So that when they went crazy with their story lines it wasn't an issue for me. I just kept doing my thing and enjoying them as entertaining movies. If you're truly a car lover, then you won't look at FF as an educational movie. A lot of the shit they do is unbelievable but if all movies needed to be educational they would be called Documentaries. It's really not that serious. I also go see mo
(more)
What role was Deepika Padukone supposed to play in the Fast and Furious 7?
Rohini Kapur ·
Deepika in an interview said that her role in Fast and the Furious (which she rejected coz of Ram Leela) was supposed to be all glam and wham. Deepika would have kicked all those hollywood actresses' behinds if she was cast opposite them. In terms of beauty, there is no other girl on this planet who has a more beautiful smile. I mean Indians have a tendency to put themselves down. I read arguments on this thread about Hollywood trying to tap the Indian demographic for their movies. All I have to say is lol
(more)
Is Fast and Furious 8 worth a watch?
Yugant Kachroo ·
Follow
Studied at Modern Vidya Niketan Aravali Hills
The Fast and the Furious franchise has always made its way with being fun entertaining films. Cool cars, crazy insane action sequences that usually breaks the laws of physics, and lastly, the story always focuses on the theme of family. That is usually the case with the most of these movies, and the code that Dominic Toretto lives by. Old enemies become good and good go bad, so it seems when Dominic (Vin Diesel) betrays his team and family during an extract mission in Berlin. Stealing an emp device, and reporting to cyber terrorist Cipher (Charlize Theron). Hobbs (Dwayne Johnson), Letty (Michelle Rodriguez), and the rest of the team that we all know from the previous films have to track down Ciphers next move and stop Dom. Mr. Nobody (Kurt Russell) and the new addition (Scott Eastwood) wi
(more)
Did Vin diesel really lift the Car in Fast and Furious 7?
Donny Jaco ·
Follow
Works at Ghostbusters (creative franchise)
If I recall, Vin Diesel admitted most of the interior of the car was gutted to make it seem like he was lifting it. I -believe- he said something along the lines of the filming "making it appear longer", but in reality, he only held it for a split second or two. I think he compared it to a dead lift. He wanted the 'grunting' to be accurate, so they removed most of the interior parts (even though the engine is near the back). If I knew the article, I think he said the car was prodded to help him give a boost up, then his strength took over for a split second before he dropped it. Either way, Phil's right -- Once he got the thing higher, it'd get lighter. So, it's possibly they used cables or SOMETHING to help Vin Diesel get that first push out, then let his strength briefly takeover.
(more)
What do I need to know about the "Fast and Furious" operation?
Jon Mixon ·
Following
Longtime supporter. Still have "Hope."
Hmm...good question. Here are several answers: 1. It was tactically a good idea , but strategically a complete failure. 2. This wasn't the first time an operation like this occurred. In fact, an Operation codenamed "Project Gunrunner" was undertaken during the Bush Administration and may have been the progenitor of Fats and Furious 3. Since most of the weapons were going into Mexico, few American citizens were ever in any real danger. Not a comforting fact for the few who were nor the many citizens of Mexico where the guns could have been (and likely were and are) being used. 4. Congress is attempting to make political hay out of something which likely caused far fewer deaths than the hourly automobile accident total on US roads and highways. 5. It is now far more difficult for the ATF or any other federal
(more)
What are some of the facts you know about the Fast and Furious franchisee?
Ryna Volkovska ·
Follow
Writer at Freelancing (2017–present)
Well, I'm not a big fan, so I don't really know much about it, but I do know something and here it comes: * It was inspired by an article about street racing. * They originally wanted to film the 6th and 7th movies sumontaniously, like the 2nd and the 3rd The Matrix. * Brian and Letty never spoke to each other before the 6th movie. * Eminem and Christian Bale were also trying out for the lead role of Brien O'Coner. * In one of the movies there's an Easter Egg for 2005's Herbie: Fully Loaded with Lindsy Lohan, Matt Dillon and Michael Keaton, which, some people say, means it's set in the same cinematic universe. * A couple of lead actors/actresses didn't have their driving lisence before the 1st movies. * Vin Diesel didn't really wanna be a part of the franchise, while Dwayne Johnson asked to join the cast hims
(more)
Will the Fast and Furious 7 movie be released?
Ian Isanberg ·
Follow
A Content Generating User
I'm sure the movie will be completed. Whether it stays on target with its July 2014 release date can go either way. As the box office results of the series (especially the 2nd and 3rd movies) proved, the two biggest stars of the franchise are: 1. Vin Diesel 2. The cars While I'm sure the next movie (and perhaps the following installments) will honor and respect Paul Walker's memory, they certainly can go on without him. Apparently production of FF7 was to consist of two major shoots. The first, in Atlanta has mostly been completed. The next one, in Abu Dhabi is/was supposed to take place in early 2014. While it is possible that shooting and release schedule stands, its obviously up to the studio and producers if changes are made.
(more)
Is Fast & Furious 9 the last installment of The Fast and the Furious series?
Filmoria ·
Follow
Latest News & Reviews About Movies, TV Shows And Games
F9: The Fast Saga, or simply F9 (also known as Fast & Furious 9), is an upcoming American action film directed by Justin Lin & written by Daniel Casey. A sequel to 2017's The Fate of the Furious, it will be the 9th installment in the main Fast & Furious franchise & the 10th installment overall. There is no official statement available regarding the parts.
(more)
Are the Fast and Furious movies getting too ridiculous to be taken seriously anymore?
Kenny Nguyen ·
Follow
Former Peer Navigator at San Diego Mesa College (2018–2019)July 1
Fast and Furious 9 didnt just went over the line. Fast and Furious 9 didnt just jump the shark. Fast and Furious 9 flew over the line, went into space, and then it dropped into a god damn volcano which then erupted. It's too ridiculous to the point where its stupid. This will have spoilers by the way. In the new movie, Roman Pearce is literally shot by 15 DUDES. like, 15 Dudes straight up shoot Roman Pearce at the same time, yet he's still alive Dom and Letty are in a car and they roll down a hill 20 times while slamming in walls and yet they're perfectly fine with no scratches Dom hates his brother for the most stupidest reason ever Roman Pearce correctly finds the henchmen because his ears look different Dom can survive getting his head smashed through solid wood and he's fine Han is somehow ali
(more)
How is Han back to life in the Fast and Furious 9 trailer?
Karan Ahuja ·
Follow
Lived in Gurugram, Haryana, India
I believe its because he survived that crash in which it was predicted that he was killed but eventually he was never killed but decide to stay away from his own crews. Moreover fans would love his appearance because he is the true master of drift after Takeshi aka DK. Whereas he ll be teaming in Dominic s crew after four year. As the writer decide to show his character back to life in this part.
(more)
In what order should I watch the Fast and Furious movies?
Jareus Ashford ·
Follow
Accountant
The Fast and the Furious 2 Fast 2 Furious Fast and Furious (Fast 4) Fast Five Fast and Furious 6 The Fast and the Furious: Tokyo Drift Furious 7 The Fate of the Furious  Hobbs and Shaw (P.S. you can also watch a short film called Los Bandoleros that takes place right before Fast 4 but you can skip it, you're not missing a lot)
(more)
Are you fast and furious?
Daniel Pacelli ·
Follow
MCU, DC, Star Wars, 007, Rock Music, Soundtracks, Movies
In my younger days 100 percent yes. Now I just like the older movies and memes for the new films. Edit : August 13, 2021 If you like these please check out this site Toretto F9 Fast and Sometimes Furious Memes Thank you for reading.
(more)
Do trained freelance assassins exist in real life, as shown in Hitman & Fast and Furious?
Brad McLaughlin ·
Follow
Studied at Coastline Community College
Freelance assassins do exist in real life. They come in a variety of different forms. Example 1: Richard "The Ice Man" Kuklinski- Hit man for the Gambino crime family, Kuklinski committed murder for the first time when he was a teenager. He practiced killing homeless people to test new weapons and to refine his skills. It is estimated he killed between 100 to over 200 people. Example 2: Private security contractor - Intelligence and law enforcement agencies use civilian contractors or security contractors in places like Iraq and Afghanistan. The most well known private security company was Blackwater (now called XE Services). In the past Blackwater has signed major contracts with the CIA and the State Department to provide security services. In 2007 Blackwater security employees were convic
(more)
Which new characters will be in the Fast and Furious 9 (22 May 2020)?
Tom Clark ·
Follow
Former Movie Extra at Movie Studio
Charlize Theron, Nathalie Emmanuel, Vin Diesel, Helen Mirren, Finn Cole, Michelle Rodriguez, Jordana Brewster, Lucas Black (rumored)(may not be doing it because he is currently NCIS: New Orleans) (was main star of Fast & Furious: Tokyo Drift) , Michael Rooker (played Yondu in Guardians Vol. 1 and Vol. 2, John Cena (no character name yet)(wrestler turned actor like The Rock), Tyrese Gibson, Ann Sawai, Vinnie Bennet, Ludacris The main cast is mostly coming back. The Rock and Statham are not going to be in this one despite their successful spin-off of Fast and Furious. Jordana played the wife of Paul Walker's character. It is not known how they are going to explain Paul Walker's absence. Is he taking care of his child? it is kind of surprise in this film as he has been insulting The Rock for
(more)
Which Fast and Furious movie is the most fast and furious?
Where do I download "Fast and Furious 8" in English?
Is Fast and Furious 8 possible?
Davnish Singh ·
Follow
Founder at Davnish Editors Pvt. Ltd.
A big YES.This movie was announced in 2015 before the release of Fast and Furious 7. This year me and team has edited the trailer of Fast and Furious 8, which is biggest opportunity for me and my team this year. After doing 40 Bollywood movies, we got this movie.Trailer is going to release on December 11, 2016 in Times Square, New York. And movie is slated to release on April 12, 2017. So all work is done and trailer is all set to release.Hope you all like this trailer.
(more)
Continue with Quora+
Unlock this answer and support creators like Davnish Singh by joining Quora+
Start free trial
Learn more
Is Fast and Furious the longest sequel franchise?
Kartik Pant ·
Follow
B. Tech from SRM Institute of Science and Technology
Every movie studio dreams of producing a film franchise that goes on for years or even decades -- and quite a few have done just that. Which series have yielded the most feature films? The answers may surprise you. The Exorcist (1973 - 2004) No. Of Films: 4 - The Exorcist (1973), Exorcist II: The Heretic (1977), The Exorcist III (1989), Exorcist: The Beginning (2004), Dominion: Prequel To The Exorcist (2004) Quantity Over Quality? If any movie franchise is cursed, it's the Exorcist franchise. While the first film's the defining possession flick against which all other possession flicks must be measured, the remaining films in the franchise sort of resemble the celluloid version of green puke. Exorcist II dragged the concept into a weird disco version of a horror flick, while Exorcist: The Beg
(more)
What clothes did Vin Diesel wear in Fast and Furious 7?
Ava Jhon ·
Follow
Works at Self-Employment
Vin Diesel Fast And Furious 7 Premiere Man & Women Jacket Order Now: Film Star Look Online Shop Film Star Look New Arrival in 2015 Collection Have a look and reply.
(more)
Will I need to see any of the Fast and Furious movies before seeing Furious 7?
Chris Tion ·
Follow
I'm an Actor without a Camera Man
I know I'm half ADHD, half obsessive-compulsive, but I don't know why someone would go see the 7th movie in a franchise without going to see the first 6. Are you just going to see the last movie that Paul Walker made and try and see if you can tell the real Paul from the fake Paul? If that's the case, then of course not. You don't need to watch the other movies. Are you wondering why everybody else in the world is going to the movie and just going to see it because they are? In that case no, you don't need to see the other 6, really you don't even need to go see 7 if that is the case. If you're interested in going to see something that you might possibly be a part of, and have a genuine interest in good movies, than I say that you should watch every movie before you go. The movies are reall
(more)
Did they really crash a Lykan HyperSport in Furious 7?
Juan Rabat ·
Follow
Regional Director at Samsung (conglomerate)
I am always wondering why people ask things in Quora that a simple google search can answer in much faster time… Anyway, I did find the question interesting, so I did a Google search, and 0.88 seconds later, I was reading this: The 2014 Lykan HyperSport being being introduced at the 2013 Dubai auto show. (Shmee150) In the movie, "Furious7" (or "Seven", the filmmakers can't seem to make up their minds), the latest installment in the "Fast & Furious" franchise, a car identified as a Lykan Hypersport is crashed from one skyscraper in the 70+-story Etihad Towerscomplex in Abu Dhabi to another (and another). What's a Lykan HyperSport? And is it really worth $3.4 million? Were only seven ever built? And did the filmmakers really destroy one? Yes, yes and yes. The car is real, and so is its price tag.
(more)
In the Fast and Furious series, are real cars destroyed?
Kosta (Michael) Vogel ·
Follow
Started watching movies at 17 and catching up ever since
I'm sure a couple were real. However most of them were prop cars with a plastic shell and a small engine. They didn't have interiors or working components.
(more)
Continue with Quora+
Unlock this answer and support creators like Kosta (Michael) Vogel by joining Quora+
Start free trial
Learn more
Is there going to be another Fast and Furious?
Which are the best songs from The Fast and the Furious series?
Amey Sharma ·
Follow
Singer, IT Engineer, Writer, Artist, Composer, Gadget freak
1. Wiz Khalifa & Iggy Azalea - Go Hard or Go Home (Fast & Furious 7): "Give it all, all for the family" - this song is the perfect soundtrack for the latest Fast & Furious film, Furious 7, where family ties are set to be even more prominent than before. 2. Kid Ink & Tyga feat. Wale, YG and Rich Homie Quan - Ride Out (Fast & Furious 7): Kid Ink, Tyga & co. join forces to deliver a fierce song for the soundtrack of the much-loved movie franchise 3. 2 Chainz and Wiz Khalifa - We Own It (Fast & Furious 6): 'We Own It' has the perfect tension building beat to ride alongside the video that's packed with highlights from the sixth Fast & Furious film. 4. T.I feat. Lil Wayne - Ball (Fast & Furious 6): Lambos and Ferraris... 5. Ludacris - Rest Of My Life ft. Usher, David Guetta (Fast & Furious 6): The
(more)
What is god's eye in the movie Fast and Furious 7?
Chris Tion ·
Follow
I'm an Actor without a Camera Man

It was supposed to be a hacking program, that when connected to a computer can through some magical wireless super internet connection, would be able to use every other camera in the world that was connected to the magical wireless super internet connection the whole world runs on to locate people with visual face recognition software running in the background to locate somebody anywhere in the entire world and really quick too.. like faster than you can download a whole song on your smartphone. So that means it could get video from cell phones, traffic cams, security cams, video cameras, cameras they were using to film the movie, cameras in the Best Buy store, even the cameras they use on satellites. Note: this is so impossible, especially as a small add on the size of a usb thumb drive.
(more)
Do I need to see a Fast and Furious movie?
Warrior Trip ·
Follow
Warrior trip has initiated in the year 2017 with a motive.
Yeah because its very initiative movie. you can plan to out of country as well with the amazing packages of travelling with warriortrip.com
(more)