Japanese Oscar winner did 'what others won't. Following his own path brought makeup artist Tsuji to the top of his field.
Kazuhiro Tsuji, from left, Lucy Sibbick, and David Malinowski, winners of the award for best makeup and hairstyling for "Darkest Hour," pose in the press room at the Oscars on March 4. © AP
The Japanese makeup artist who won this year's Oscar for best makeup and hairstyling had left Hollywood before "Darkest Hour," the film that earned him fame, began shooting.
It was Gary Oldman, who was to portray Winston Churchill in the movie, who asked Kazuhiro Tsuji to return.
"I wanted to do something that other people can't," Tsuji told Nikkei in January, when the U.S.-based makeup artist was briefly visiting his home country of Japan.
Asked how he was able to achieve success in the U.S., he said, "I have always kept this in mind and worked harder than others to achieve something no one else but I could do."
The Star Wars movies first attracted the Kyoto-born artist to filmmaking. Later, while he was in high school, he came across an article in a foreign magazine about special-effects makeup. The article explained the technique of U.S. makeup master Dick Smith for creating the look of Abraham Lincoln for a TV series.
At the time, the boy who hated to do the same as other people was casting about for a path in life. "'This is it,' I told myself," Tsuji recalled.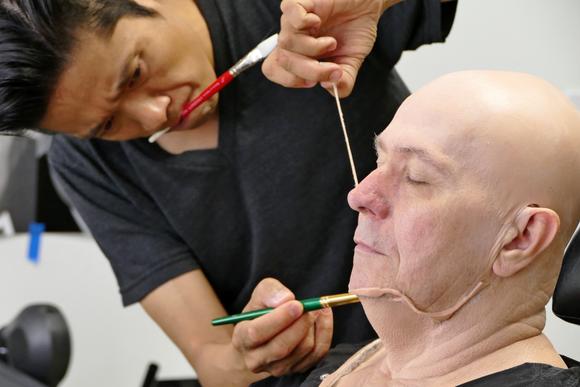 Japanese makeup artist Kazuhiro Tsuji works on turning actor Gary Oldman into Winston Churchill for the film "Darkest Hour." © 2017 Focus Features LLC. All Rights Reserved.
He applied the special makeup to himself, mimicking the technique in the article. He took photos and sent them to Smith in the U.S., enclosing a letter written with the help of his English teacher. Smith eventually replied with some advice.
After graduating from high school, Tsuji worked on the 1989 horror film "Sweet Home" by director Kiyoshi Kurosawa, at Smith's suggestion.
After working on that film, Tsuji's desire grew to break into Hollywood, where far larger amounts of money and time are spent on making films. This prompted him to travel to the U.S. in 1996. There he entered the studio of the legendary special effects makeup artist Rick Baker.
Tsuji, whose motto is to improve until he's satisfied, would work with Baker until midnight, after everyone else had gone home.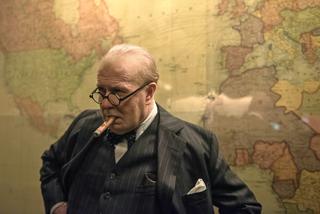 Gary Oldman as Winston Churchill in the film "Darkest Hour." © 2017 Focus Features LLC. All Rights Reserved.