Pandemic Shortages Are Back, And They Could Affect Us All
The effect of the pandemic on our global economy and on the dynamics of supply and demand has been devastating. Global trade has changed and the behavior of buyers has become totally unpredictable.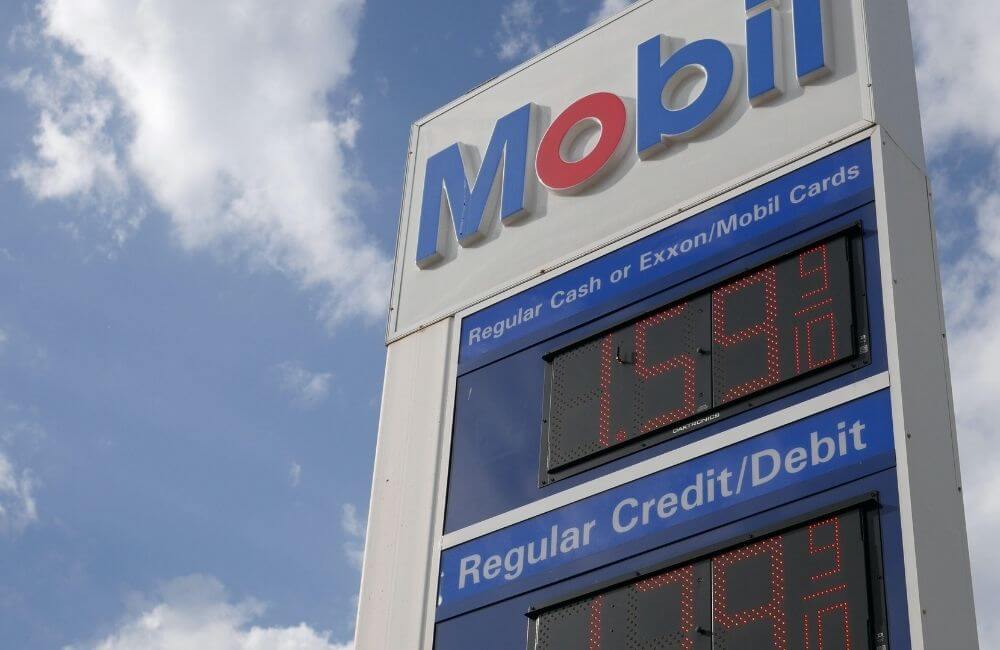 Economy / Pandemic / Shortages
Pandemic worldwide shortages
By YEET MAGAZINE Updated 0118 GMT (0918 HKT) October 2, 2021
The effect of the pandemic on our global economy and on the dynamics of supply and demand has been devastating. Global trade has changed and the behavior of buyers has become totally unpredictable. Some areas of commerce have experienced tremendous growth, while others have suffered and have even had to go out of business.
This affects us in different ways, some of which are rather surprising. Read on to find out which articles and sectors are starting to lack supply, as well as the reasons for this phenomenon. If only one link in the chain is weakened, the whole chain can break. Let's take a look at where and how the supply and demand chain is reached, and how this affects our daily lives.
1. Bacon
Cause: More outdoor gatherings / barbecues due to restrictions on indoor gatherings.
Effect: Bacon shortage (oh no!)
Who would have thought that restrictions on indoor gatherings would lead to a bacon shortage? The reason is simply that the demand is greater than the supply due to the greater number of outdoor gatherings than ever before.
Bacon © New Africa / Shutterstock.com
People gather outdoors to barbecue and consume grilled meats like bacon and hot dogs, and the food industry is struggling to keep up with demand. Unfortunately for meat lovers, this could continue throughout the summer according to experts.
2. Gasoline
Cause: Unemployed truck drivers have retrained in other professions
Effect: Lack of qualified drivers to deliver fuel
The reason behind the expected gasoline shortages this summer might surprise you. With the economy slowing in 2020 and 2021, many truck drivers often found themselves out of work. Rather than staying at home and waiting for the economy to pick up, they have moved on to other sectors of activity.
Gasoline © Nakun / Shutterstock.com
This created a shortage of truck drivers, and subsequently, delays in fuel deliveries. The lack of qualified drivers has thus caused unexpected fuel shortages at gas stations across the country. If you are looking for a job, you now know that it is a sector that is hiring!
3. Pet food
Cause: Higher than normal demand
Effect: Shortages throughout the retail network
Many of us have sought to fill the loneliness over the past eighteen months, and for many it has been through the adoption of a pet. Dogs, in particular, were in high demand, which created an unusually high demand for dog food.
Pet food © antoniodiaz / Shutterstock.com
Some stores have experienced many stockouts due to unforeseen demand, and this pet growth phenomenon in the home does not appear to be slowing down. Pet owners will still have to patiently work their way out to feed their little companions until early 2022, when supply is expected to return to normal.  Advertising
4. Chicken wings
Cause: Storm in Texas
Effect: Price increase or menu removal
Texas and neighboring states are among the largest suppliers of chicken to the United States. With the unprecedented cold of last winter, in which a major snow and ice storm eventually hit much of North America and Canada, the chicken-producing states struggled to keep up. in the face of demand.
Chicken Wings © pilipphoto / Shutterstock.com
The storm did not affect people's need for comfort, and the demand for chicken wings was greater than ever. We have seen price increases at some restaurants, while others have had to temporarily remove this item from their menu. Hope Wingstop is not impacted!Advertising
5. Pickle jars
Cause: Increased demand for pickle jars
Effect: Shortage of pickles in stores
It's not the pickles that are out of stock, but the jars themselves. The shortage of glass jars is said to be due to the reduction in recycling programs implemented to reduce costs, as well as an increase in demand, which we have recently seen with this phenomenon of overstocking of food products. non-perishable at home.
Pickle Jars © Alliance Images / Shutterstock.com
By preparing meals at home more often, it has saved some people from going to the supermarket too often and it has also reduced food waste. However, with the growing demand for pickle jars, Burger King has even had to postpone the launch of its new sandwich.Advertising
6. Computer chips
Cause: Fewer suppliers and change in consumer behavior
Effect: Shortage of PCs and many other devices
If you are saving money for a computer in the near future, you may need to be patient. Indeed, there is currently a global shortage of semiconductors. This situation causes significant delays in the production and delivery of IT and technological devices, which could cause prices to rise in the near future.
Computer Chips © Maha Heang 245789 / Shutterstock.com
The cause of these delays is the global economic recession and significant changes in consumer behavior. The auto industry was hit the hardest, with people simply buying fewer vehicles. Some tech companies have been doing well, however, as demand for some devices has increased over the past 18 months.Advertising
7. Chlorine
Cause: Fire at the chlorine supplier BioLab
Effect: The price of chlorine doubled last year
It's often the things we least expect, or don't appreciate enough, that seem to go away. In this case, it is a shortage of chlorine, which could deprive us of a magnificent blue swimming pool this summer.
Chlorine © Davizro Photography / Shutterstock.com
The cause of this shortage is an incident in August 2020 at a chemical plant in Louisiana, caused by Hurricane Laura. The fire had a considerable impact on the level of supply, causing prices to rise. This can be seen right now on Amazon , where the price of chlorine has almost doubled in a matter of months.Advertising
8. Boats
Cause: Lack of suppliers
Effect: Long waiting lists
You might think that there is no better place to recharge your batteries with your family or with your partner than on a boat in the open sea on a beautiful summer day. If this is part of your plans for the summer of 2021, you might run into some unexpected delays.
Boats © IZZ HAZEL / Shutterstock.com
Due to a lack of essential supplies due to a disruption in the supply chain, boat dealers simply cannot keep up with the demand. Currently, waiting lists are longer than usual, and future boaters stranded ashore.Advertising
9. Rental cars
Cause: Low demand
Effect: Low supply and high prices
With the implementation of barrier gestures and social distancing measures, it is not surprising that there are fewer people renting vehicles. Add to that the travel restrictions… Anyway, vacations are about the only time we rent cars anyway. Due to the drastic drop in demand, many car rental companies have had to sell their vehicles in order not to disappear.
Rental Cars © Friends Stock / Shutterstock.com
The tourism sector has been one of the hardest hit and rental cars are no exception. Now that travel is slowly picking up, supply is reduced and there is no certainty about demand. This of course drives up the prices for potential customers, who might be better off finding an alternative.Advertising
10. Blood
Cause: Reluctance to donate last year
Effect: Shortage in hospitals
Although it is difficult to talk about blood as an object or product, it is nonetheless necessary and even indispensable, and unfortunately it has become very rare during the pandemic. Indeed, outside of essential travel, people were reluctant to venture outside, let alone medical facilities.
Blood Donation © Elnur / Shutterstock.com
However, health establishments assured us that donating blood was safe and that they needed it more than ever. We can help someone in need by donating blood, plasma or platelets, potentially saving lives.Advertising
11. Houses
Cause: Move to the suburbs
Effect: Price increase
What has been called a housing market crisis resulted in a shortage of housing supply alongside an increase in demand. People have changed the way they work, with many having to switch to telecommuting, and it may stay that way in the future.
Homes © Roman Samborskyi / Shutterstock.com
This caused the exodus of many people, who left the big cities to settle in the suburbs or in the countryside in order to have more outdoor space. At the same time, house prices have skyrocketed, especially for newly built properties, far exceeding anything seen before. Advertising
12. Truck drivers
Cause: Have retrained
Effect: Shortage of drivers
Due to the pandemic, people have been ordered to stay at home. Production stopped or at least slowed down in many sectors and truck drivers often found themselves idle. They had two choices: stay seated and wait for the activity to resume, or retrain in a profession not affected by the various restrictions.
Truckers © Virrage Images / Shutterstock.com
Like many others over the past 18 months, truck drivers have opted for the second solution. Thus, many have left the profession, trying to generate income outside their sector, and this has resulted in a shortage of truck drivers with the resumption of economic activity.Advertising
13. Fangs
Cause: Growing popularity of casual wear
Effect: Insufficient supply
While many businesses have had to close their doors in the past eighteen months, others have had tremendous success. Crocs falls into this second category and has seen its sales skyrocket after collaborations with celebrities and the increased popularity of loungewear.
Crocs © Haelen Haagen / Shutterstock.com
Its profits rose from $ 18.7 million to $ 122.5 million in 2021, even struggling to keep up with the ever-growing demand. With celebrities such as Justin Bieber and Post Malone pictured wearing these shoes, it's no wonder they're on the hook!Advertising
14. Xbox
Cause: Shortage of computer chips
Effect: Low supply of game consoles
Due to the semiconductor shortage that has led to a shortage of computer chips, our beloved XBOX runs out of stock. As we saw earlier, and even more so today, supply and demand form a chain; if only one link is affected, the whole chain can suffer.
Xbox © bez_bretelky / Shutterstock.com
Microsoft has assured its fans that the PlayStation 5 and Xbox Series X shortage is about to end, although it is telling itself here and there that they could be in limited supply until mid-2022. This electronic component is used in many devices, from computers to cars to clothes dryers, so let's hope it doesn't last too long!