Racing Jacket Trend: A Strange Fashion Trends That You'll See Everywhere This Fall : What Is It?
The sportswear style addicts still have a few cards up its sleeve! Forget about jogging and make room for racing, this trend from the racetracks that is already making noise in the fashion world.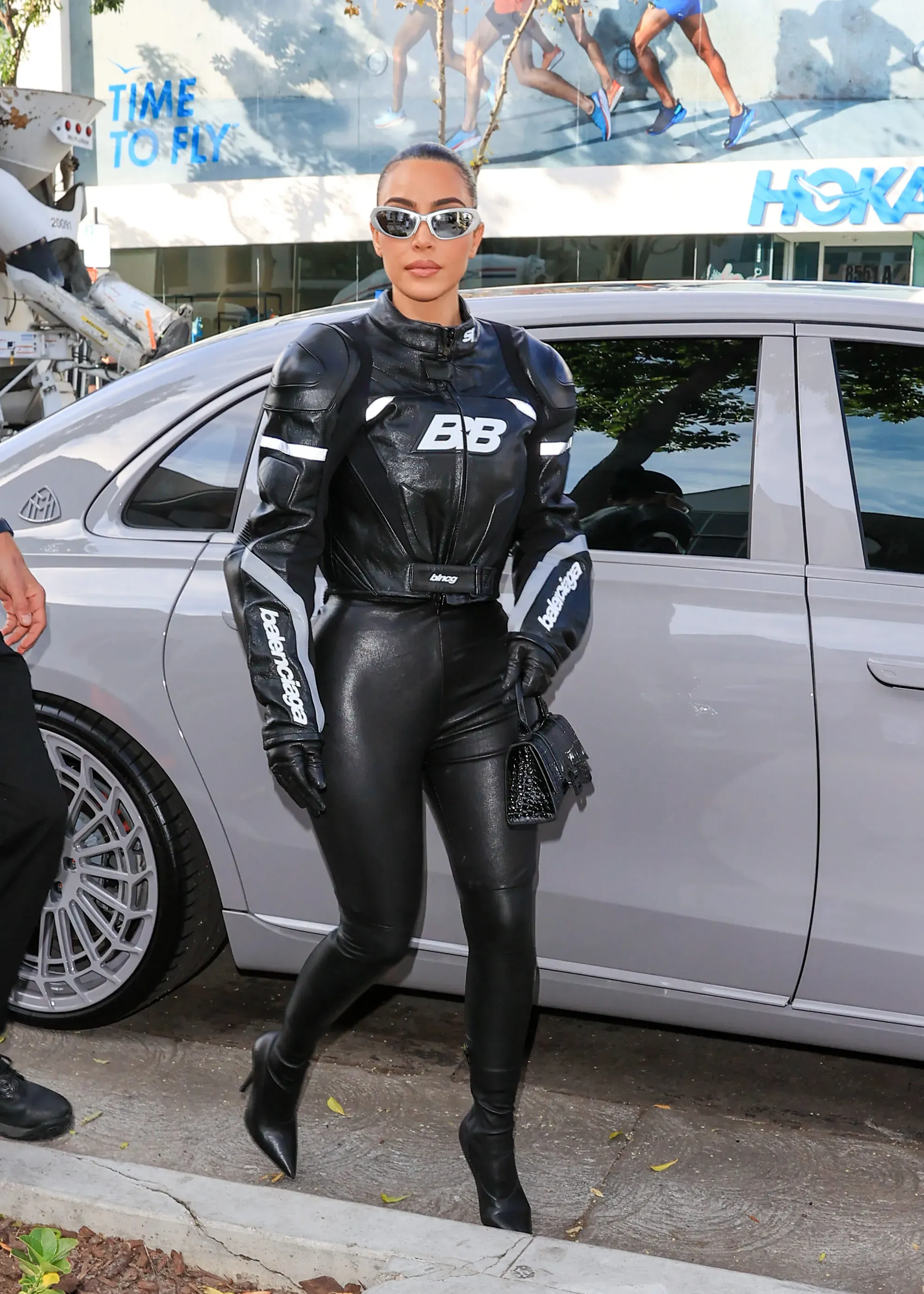 JACKETS LEATHER JACKET  FASHION TRENDS FALL-WINTER 2022-2023  TRENDS
The sportswear style still has a few cards up its sleeve! Forget about jogging and make room for racing, this trend from the racetracks that is already making noise in the fashion world.
The very latest jacket trends for fall 2022 have highlighted a very specific piece that seems to be a hit with influencers. Her name ? The racing jacket or - in French - the racing jacket . On foot ? And no ! Racing encompasses motorized races such as Formula 1 and Moto GP. Rather original as a trend and yet, it is everywhere. From it girls to catwalks, everyone is going into racing mode this season. And this completely offbeat style is one of the coolest for fall 2022.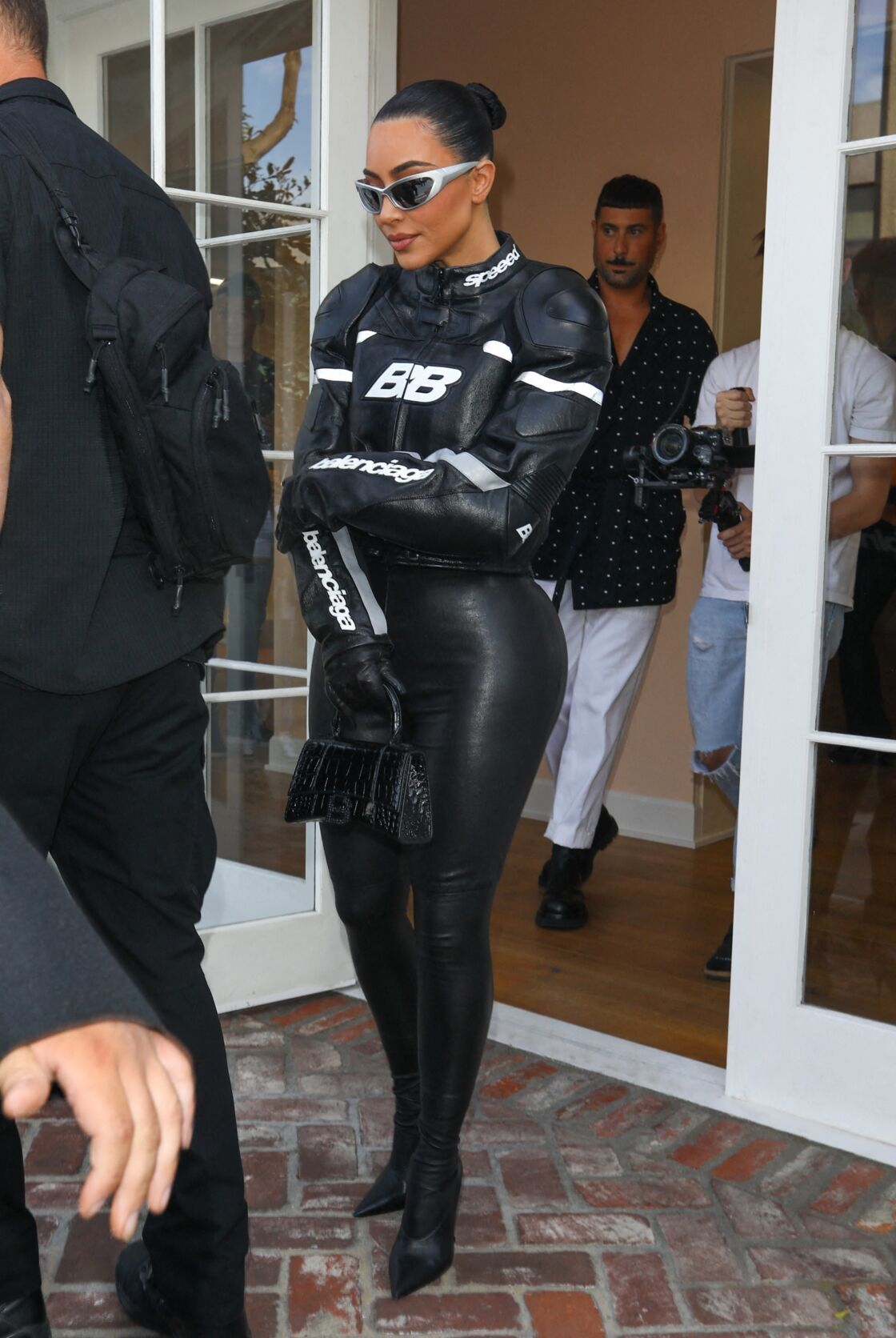 What is the racing trend?
Bright colors, patches, a sporty look... the racing jacket was one of the first pieces to introduce the trend. With its very cool look, this jacket has already been wreaking havoc since the fall-winter 2022-2023 fashion week .
From Bella Hadid to Dua Lipa passing by Kim Kardashian , the stars tear off the F1 style by combining the jacket with jeans or in total leather look. But quickly, the trend unfolded and the racing jacket is no longer the only piece inspired by the racing wardrobe to make noise.
Back in 2018, Tommy Hilfiger introduced glamorous pump attendant looksduring the presentation of his autumn-winter collection . But the public had been cautious. Today is the right time to get started! At Dior , gloves become motorcycle accessories worn with a princess dress . Diesel, Balmain and Balenciaga are getting in tune. Leather pants, utility boots, goggles ... the biker jacket comes with the whole panoply!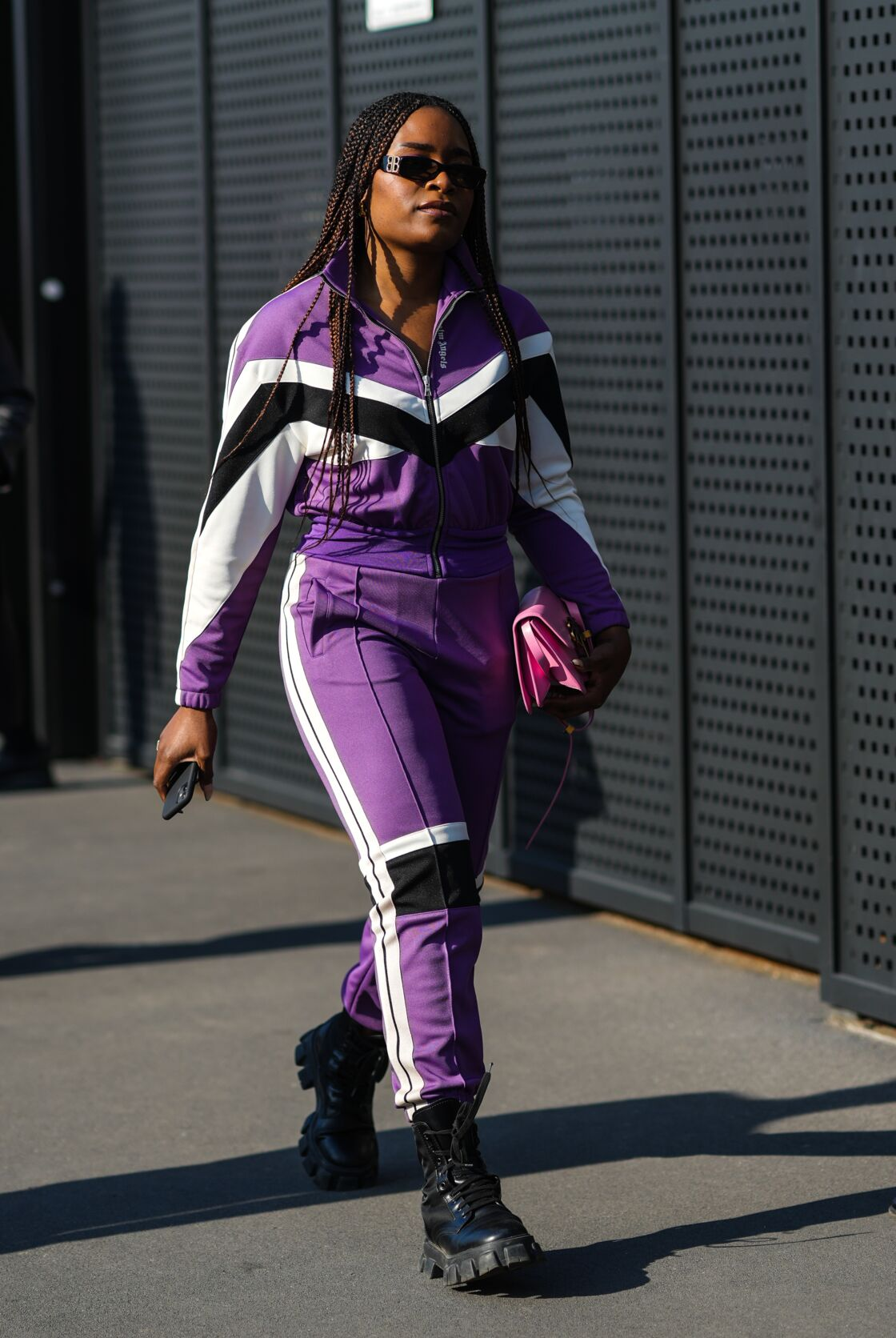 How to wear the racing trend?
The easiest way to approach the trend is of course to start with the biker jacket . Whether classic and close-fitting or downright XXL, this jacket is made for fall. With its patches and its garish color blocks (to be seen on the track) the racing jacket has all the assets to become one of the most essential pieces of the season . Some celebrities do not hesitate to give it a touch of femininity by combining their racing jacket with a satin dress or lace. Long live the contrasts!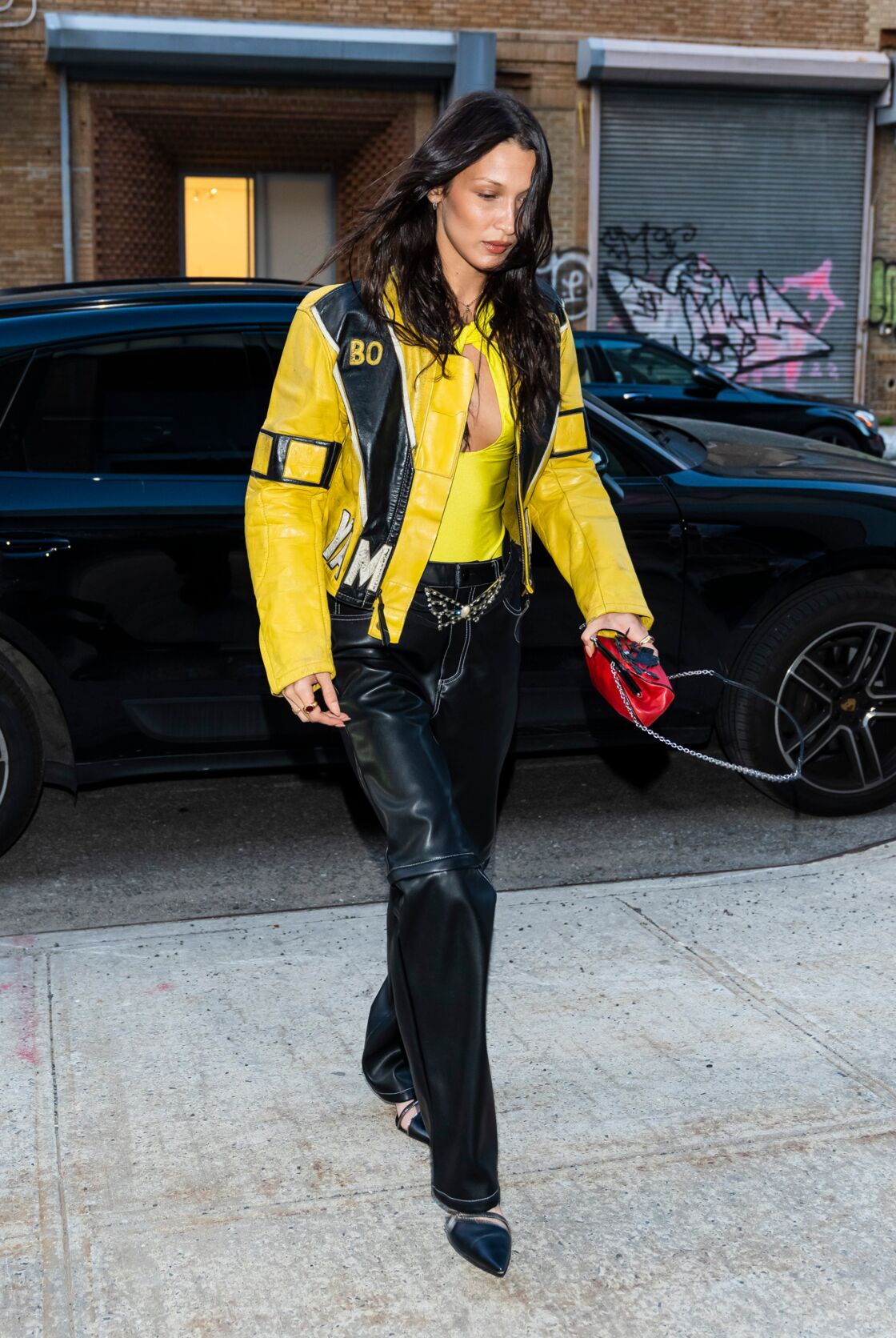 Gloves and goggles of course go well with urban and sporty outfits . It will be more difficult to combine them with ultra classic pieces. Leather pants , on the other hand, have a bright future ahead of them. This year, its smooth finish appeals to many fashionistas who wear it as leggings , joggers or flare pants . And with a matching racing jacket , this very first degree Ferrari look will wreak havoc this season!
Kim Kardashian en total look racing Backgrid USA / Bestimage
The total racing look arrives in the Getty trend
Bella Hadid in racing dress and leather pants  Getty
Shop Racing Jacket Trend:
The racing jacket is coming back at full speed. From Julia Fox to Naomi Campbell to the movie Hackers, the biker style has never been so trendy.
Racing Jacket Is Hottest Trend Of The Summer: Photos
Worn by the likes of models from Elsa Hosk, to Bella Hadid and Anok Yai, the leather
racing jacket  is cruising through fashion.
Racing Jackets: The Autumn Cover Up You Need
Balmain led the trend at full speed, with a collection dedicated to big shoulders and intricate details, from bulky blazers to floral laces.
Are racing jackets in style?
After hitting the AW22 runway and becoming a celeb streetwear staple, the racing jacket is back in full force next season.
As the popularity of Y2K style continues to surge, from chain belts and 1990s Jean Paul Gaultier 'naked' dresses, the latest item to have its moment in the sartorial spotlight is the racing jacket.Aug 16, 2022
Racing Jackets: The Autumn Cover Up You Need, According ...
When did Nascar jackets become popular?
What are the jackets racers wear?
How do men wear racing jackets?
Are moto jackets out of style?
Images for Racing Jacket Trend:
Racing Jackets Are Coming For Your Basic Black Moto
are everywhere, from Bella Hadid to Rosalia. Here's everything you need to know about the fall
trend
16 Racing Jacket looks ideas - Pinterest
Jan 6, 2020 - Explore Aly Sexton's board "
Racing Jacket
looks" on Pinterest. See more ideas about
racing jacket
, nascar
jacket
, fashion.
How to Style a Racer Jacket This Season
While typically made for a day on the track, the jacket provides the ultimate comfort and edgy style. Sporty fashions seem to be the trend ...
The Return of the Nascar Jacket Is More Playful Than ...
Jan 27, 2021 — Racing jackets were popular in street culture in the 1990s, egged on by Jeff Hamilton's oversize leather jackets with loud graphics.
16 Racing car jacket style ideas - Pinterest
Jun 17, 2020 - Explore Sunshine Dreamer's board "
Racing
car
jacket style
followed by 2590 people on Pinterest. See more ideas about fashion outfits, ...
Why Vintage Racing Jacket Come Back to Streetwear ...
Mar 25, 2022 —
motorcycle
jacket. Then is street style jacket, which can be regarded one of the latest jackets in the world. · street style jacket. The track ...
Leather Racing Jacket
Victory Outfitters Men's Leat...
Dainese Racing 4 Perforated...
Xelement Xspr105 The Racer...
Vintage Leather Nappa Ra...
KEY WORDS
JACKETS
LEATHER JACKET
FASHION TRENDS FALL-WINTER 2022-2023
TRENDS