Sinéad O'Connor, the acclaimed singer behind "Nothing Compares 2 U," has died.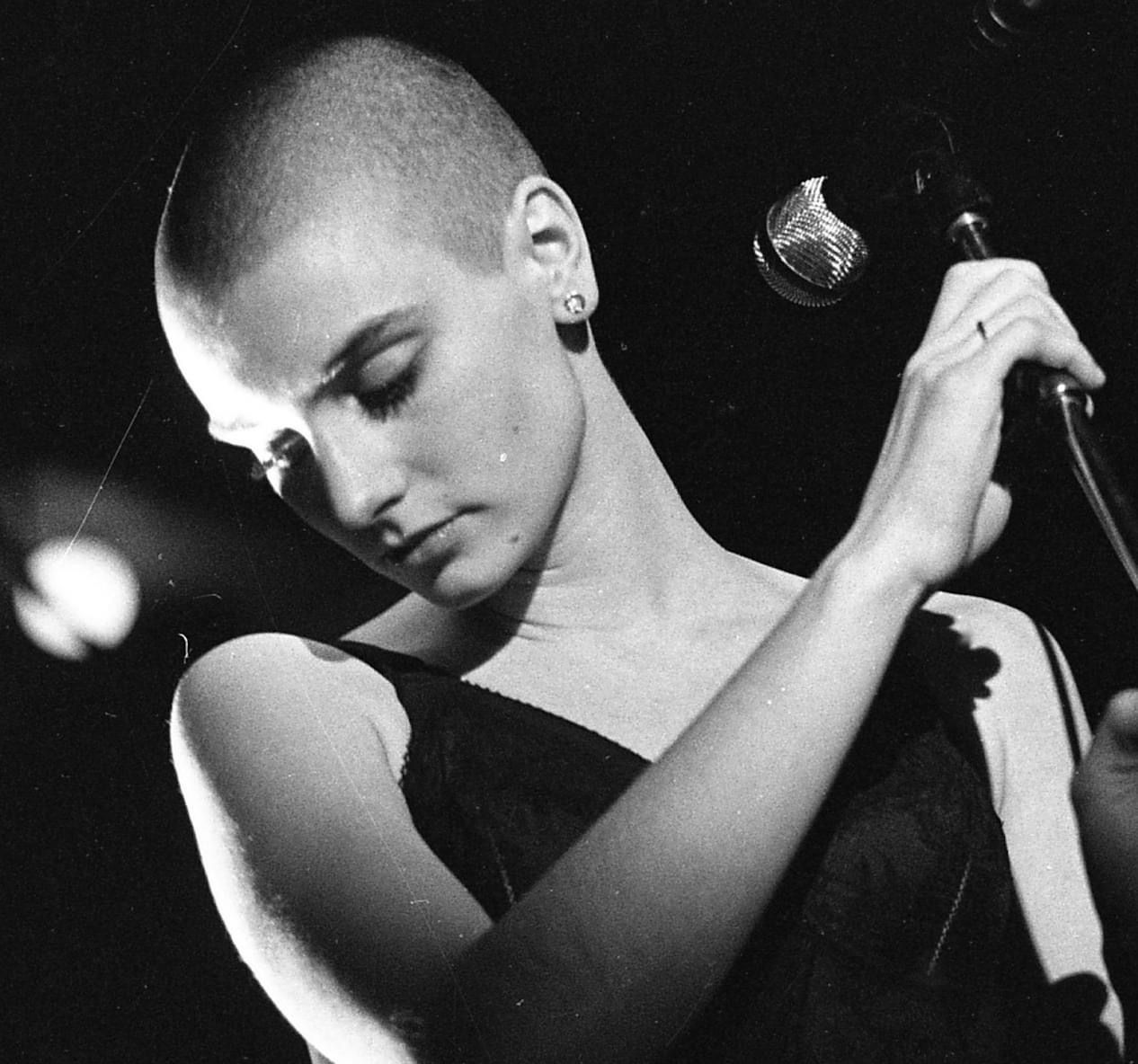 sinead o connor cause of death
inead o connor death
sinead o connor foggy dew

BREAKING: Singer Sinéad O'Connor has died at 56, the Irish Times reports. The sad news comes a year after her son Shane, 17, took his own life in January 2022.

The music world is mourning the loss of one of their own. Sinéad O'Connor has died, this according to The New York Post and several other sources.
The singer turned priest is perhaps remembered equally for her controversial actions and for her music. O'Connor raised a lot of eyebrows when she ripped-up a picture of the Pope, on late night, sketch comedy show - "Saturday Night Live". Though she spoke out against the Catholic Church, she was later ordained as a priest - a move that was once again… controversial.
While she released nearly a dozen albums, it was her rendition of "Nothing Compares 2 U" that truly stood the test of time. The track skyrocketed to the top of the Billboard Hot 100 on April 21, 1990. This date would become poignant, as the man who penned, the song, Prince, would die on that very day 26-years later.
O'Connor made headlines again in 2022, when her 17-year-old son, 'Shane', who had reportedly been staying in the hospital, 'in the care of the Irish State in the form of Tusla,' vanished. Tragically he was later found dead, in what appeared to be a suicide.
The Irish icon who toured up until 2020 was rather public with her mental health struggles. She released her book, "Rememberings" in 2021 and the following year a documentary chronicling her career appropriately entitled, "Nothing Compares", premiered at the Sundance Film Festival.
O'Connor was 56 at the time of her passing. Her memory will live on through her music.
R.I.P. SINÉAD O'CONNER
Born Sinéad Marie Bernadette O'Connor, 8 December 1966 – July 2023 was an Irish singer and musician. Her debut album, The Lion and the Cobra, was released in 1987 and charted internationally. Her second album, I Do Not Want What I Haven't Got, received glowing reviews upon release and became her biggest success, selling over seven million copies worldwide. Its lead single, "Nothing Compares 2 U" (written by Prince), was named the number one world single in 1990 by the Billboard Music Awards.
It was reported on 26 July 2023 that O'Connor had died. No cause of death was reported.
Full story: https://extratv.com/2023/07/26/sinead-o-connor-dead-at-56/
Breaking News: Sinead O'Connor, the Irish singer-songwriter, has died at 56. She was best known for her evocative voice, showcased on hits like her breathtaking rendition of Prince's "Nothing Compares 2 U," as well as her political provocations. https://nyti.ms/453SM2O
BREAKING: Singer Sinéad O'Connor has died at 56, the Irish Times reports. The sad news comes a year after her son Shane, 17, took his own life in January 2022.
Full story: https://extratv.com/2023/07/26/sinead-o-connor-dead-at-56/

Comments
RIP Sinead O'Connor. She had a very difficult life. Very sad.
I apparently do not know about her sad life. Her son recently, but she was a hardass earlier on, an activist,  instigated controversy,  and seemed somewhat angry/ mean, to a point. I am assuming there was something in her life early on, that I do not know of??
Denise Jasienowski, she called out organizations and questioned things. That made her seem insane. She did have mental issues, though. She was physically and sexually abused as a child.
Denise Jasienowski She called out the Catholic church leadership for covering up sexual abuse of children by priests years before anyone else was brave enough to.  She was banned and hated for that for decades.
Denise Jasienowski If you have Netflix, look at 'Vatican Girl'.  It's a lot more about the bigger picture. This is a part of what she was protesting. It's been goin on for decades.
Denise Jasienowski she allegedly had a Mom who physically and sexually abused her.  Not substantiated.  Both of her parents supported her love for music.  Sinead was angry, and had mental issues.  Her son committed suicide last year.  Sad about her son but she brought her problems on all by herself. Other than one song, I can't think of anything she did musically.
Very very sad, I don't think she could take her grief any more, which I understand
I am the same age as Sinead.  Her music had an enormous impact on me.  An incredible voice!  Sadly this is not a surprise as she had such a difficult life.
Absolutely tragic, she did have a very sad life and a beautiful voice. Rest In Peace Sinead
The loss of her son last year… she's been thru so much - RIP Sinead
Suzie Schiller pretty sad though she has two other children
So sad. I would imagine that her son's suicide had a profound affect on her.  I cannot imagine the sadness she must have felt.  Way too young for both of them to leave this earth.
I loved her voice so much and it was always soulful coming from her pain I assume.
Beyond Nothing Compares 2 u(written by Prince), I really dont know anything about Sinead.
David Friedman her first album, The Lion and The Cobra, is incredible.
David Friedman there is a good documentary out on her. Look it up.
David She's the voice of Ireland and a wonderful musician, you should You Tube her, we are very grateful and honoured to be able to call her our own.
David Friedman same
David Friedman Prince wasn't all that respectful towards Sinead.
Amanda Chapman which was probably for good reason
This is beyond tragic...Rest In Peace
She just received her 2nd j@b in the past week
Diana Spigelmeyer Jr. she received her 2nd jab over 2 years ago
Diana Spigelmeyer Jr. Her death is in no relation to that.
Seán McCormick you can't even prove that because no one knows how she died because getting the job if she did does contribute to suicide and it seems like what everybody's saying she may have committed suicide people that have mental health issues taking that so many of committed
Seán McCormick And you know this, how?!?
still waiting for you answer
Diana Spigelmeyer Jr. Seriously she received her second one recently because most people got it in 2021 and 2022 are you sure it's not the booster she got
Liz Enos she got that jab 2 years ago, she went with her then 17 year old son to get it. That sane son is dead 18 months now!
She was so beautiful and her voice was one of the best! May she rest in peace.
Loved her music
Tragic....but she was really was not that good as a singer
Untreated mental illness.
… I just checked her Twitter. She apparently converted to Islam; which makes her even more tragic. Same thing happened to Cat Stevens. Sad.
Can you imagine what she went through that's terrible, what do you think these kids nowadays will happen, very sad
How did she die?
Was it suicide?
Most peoples lives are very difficult
Stacey Long yes they are. My lifelong addict sister was found last week in a welfare check. She had been dead for days. We all have things that happen.
Starla Coody I'm so sorry for your loss I was a 11 year drug addict and I came out on the right side. A lot of my friends did not.
Liz Enos my read on that part was that is what different "mental health professionals" (who were keeping her alive) had shared with her. In other words, she didn't self diagnose.
Experience with family members, it is not uncommon for the mental health professionals to pick from a grab bag of mental illness and slap a label on a patient
Cherie Hoenig Cooper thank you thank you very much for the clarification I hope she didn't come outside it's so sad when people don't get the help they
Liz Enos you are questioning the details of O'Connors life as shared in 'Variety' because it is Variety?
Okie-dokie. It's not as if this information wasn't in the news along the way of happenings in her life from childhood forward.
Nothing I read in this article was new or news to me with the exception of how many children O'Connor has/had as one of her children committed suicide at 17.
Cherie Hoenig Cooper I'm questioning variety not really a legitimate source don't want  to share incorrect
information about Sinead
Rest In Peace Sinead O Connor.
"If I hope for anything as an artist, it's that I inspire certain people to be who they really are."
It's sad that she's gone too soon but that voice is gonna haunt for the ages.
This song is one of my favorites of hers, the lyrics are about her estrangement from her mother and the song rips at every heart string.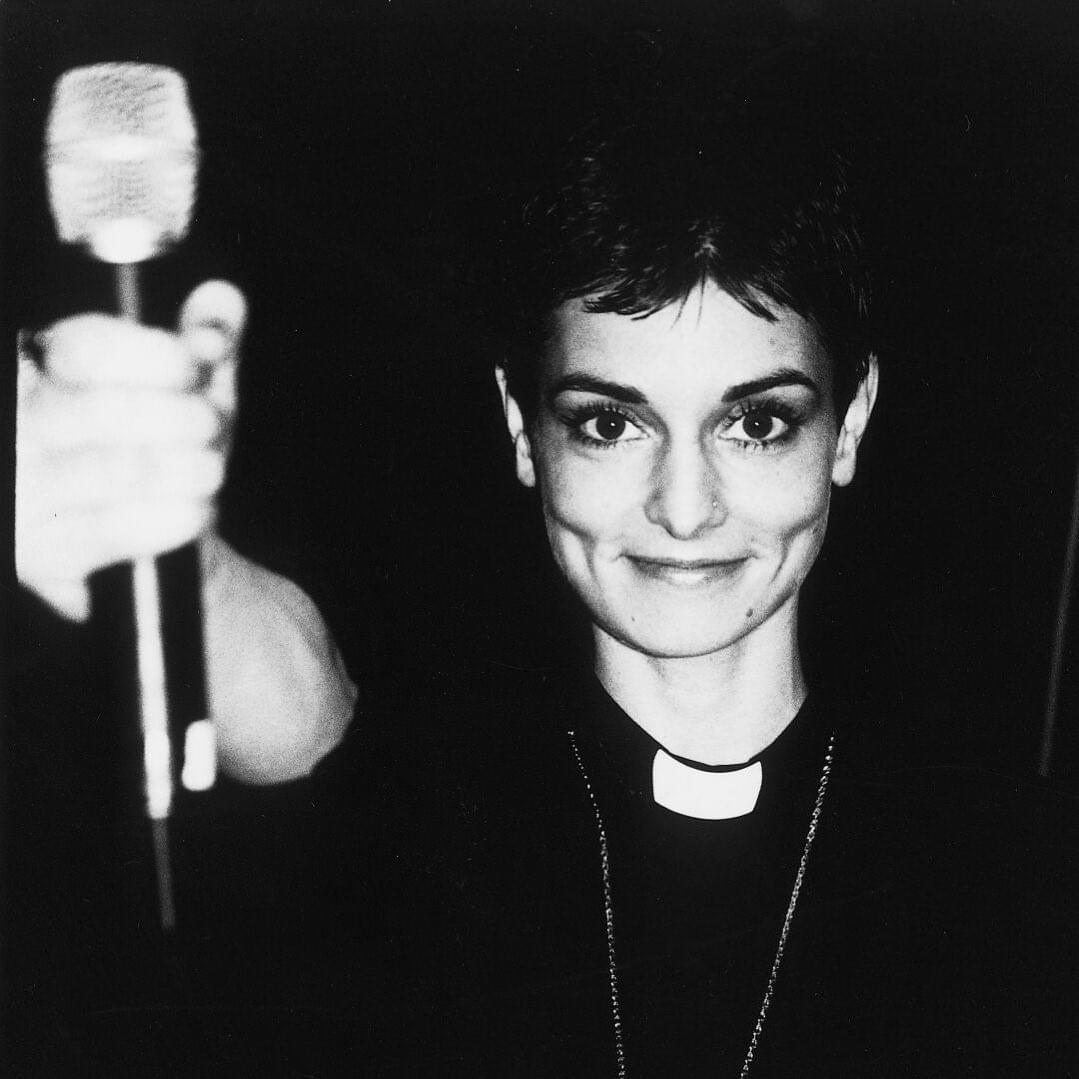 Sinead O'Connor, the gifted Irish singer-songwriter who became a superstar in her mid-20s but was known as much for her private struggles and provocative actions as for her fierce and expressive music, has died at 56. https://www.cp24.com/entertainment-news/celebrity-news/sinead-o-connor-gifted-and-provocative-irish-singer-dies-at-56-reports-1.6495138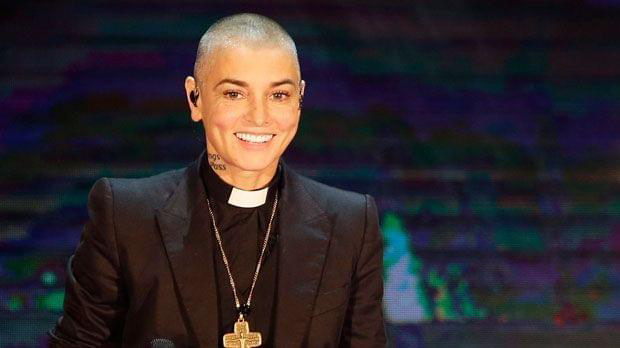 I wouldn't normally post such a thing, however on learning of her passing just a few minutes ago I felt compelled. Her music made a massive impact on me as a young person and still right up to today. Her strength of spirit also made an impact. Sinead O connor leapt out of the tv back in the day with her shaved head and strong music and lyrics and massive attitude, not to mention her attempt at  taking down the pope and organised religion.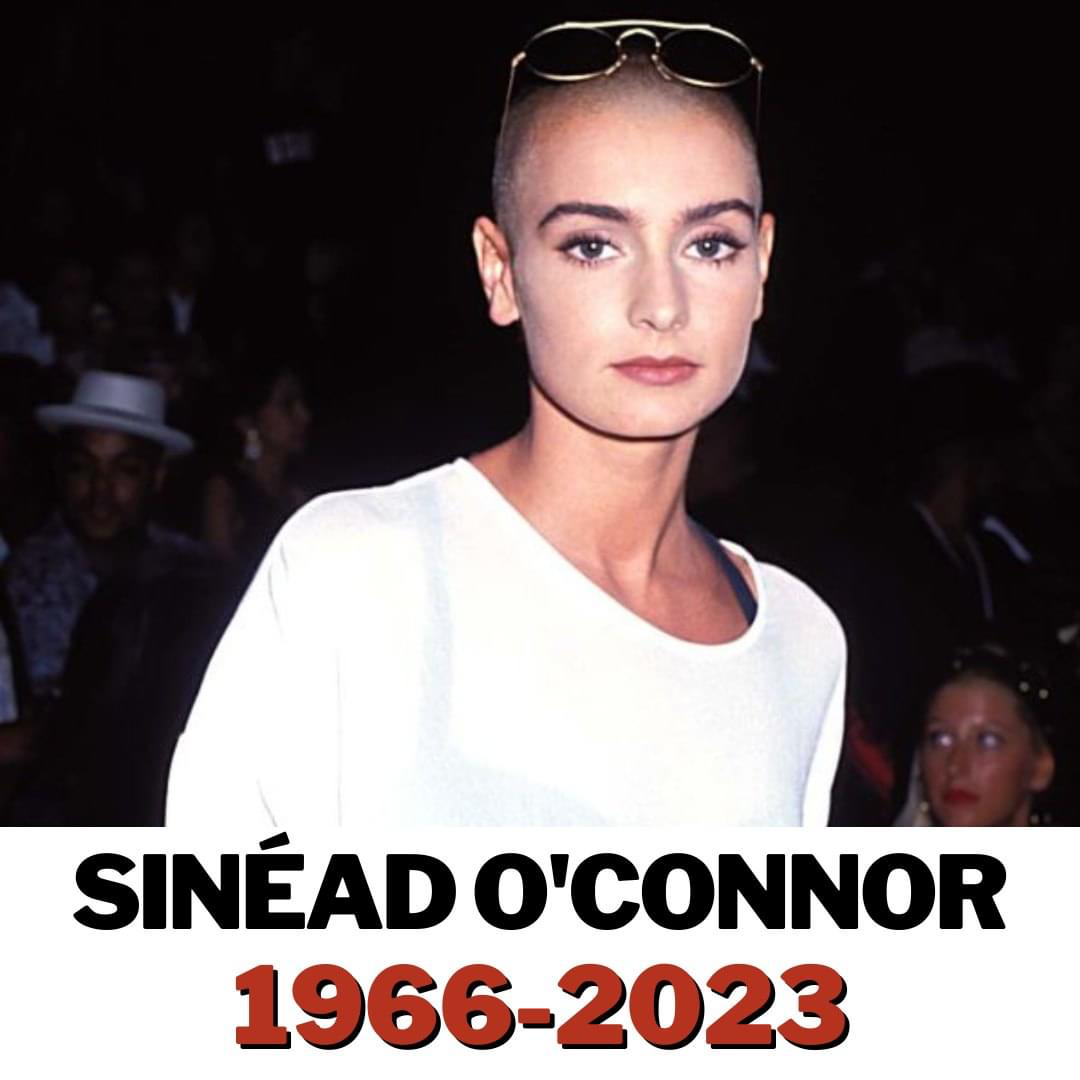 How devastating to hear that Sinead O"Connor has passed away at 56 - only 18 months after her own son (17) took his own life. The cause of death has not been stated although there are strong suspicions. She was not only a sing and songwriter but a special human being who advocated for abused children. She wasn't afraid to use her voice.
RIP dear woman.
Here is an in depth interview with her by my friend Drew Marshall.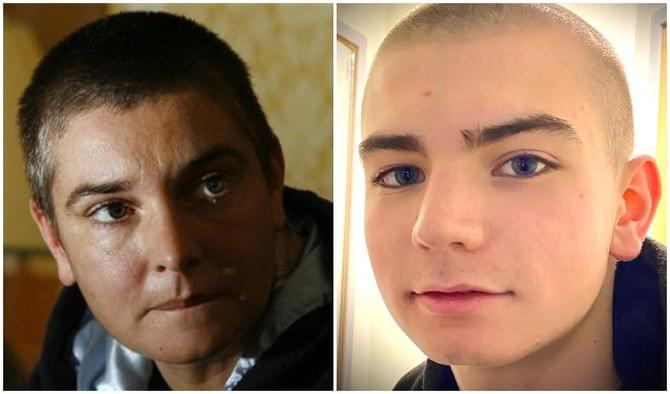 No, no, no, no, no! This is awful, heart-breaking news. Sinead was a towering talent, a fearless crusader for justice against the crimes of the Catholic church, and a victim of abuse and the demons that come with that. Unfairly blacklisted after her SNL appearance (where she was 100% CORRECT), she struggled mightily and, after her own son's suicide last year, she lost the battle. No cause of death has been announced, but it looks like the demons won. May she rest in the well-deserved peace that life never gave her. Her music was so important to me and many millions of others and i hope she knew how beloved she was and how much we wanted her to emerge victorious. Rest well and with your son, Sinead. Rest well.
Acclaimed Irish singer Sinead O'Connor  has passed away at 56 years old. No cause of death revealed, but she lost her 17 year old son not too long ago and was quoted as saying "He was my everything! Life is not worth living. She also was Bi-polar and spoke openly about it in later years. Rest in Peace, what a sad day for all who love her dearly.
A tortured soul, most likely due to childhood abuse, she had been diagnosed with bipolar disorder as well as complex post-traumatic stress disorder and borderline personality disorder. How does one survive such enormous burden of mental disorders? I can't even imagine. No cause of death shared.
BREAKING: Sinead O'Connor, best known for her 1990 hit 'Nothing Compares 2 U,' has passed away at the age of 56.
Her death comes a year after her son Shane took his own life at the age of 17. The cause of death of the singer, however, has not been revealed.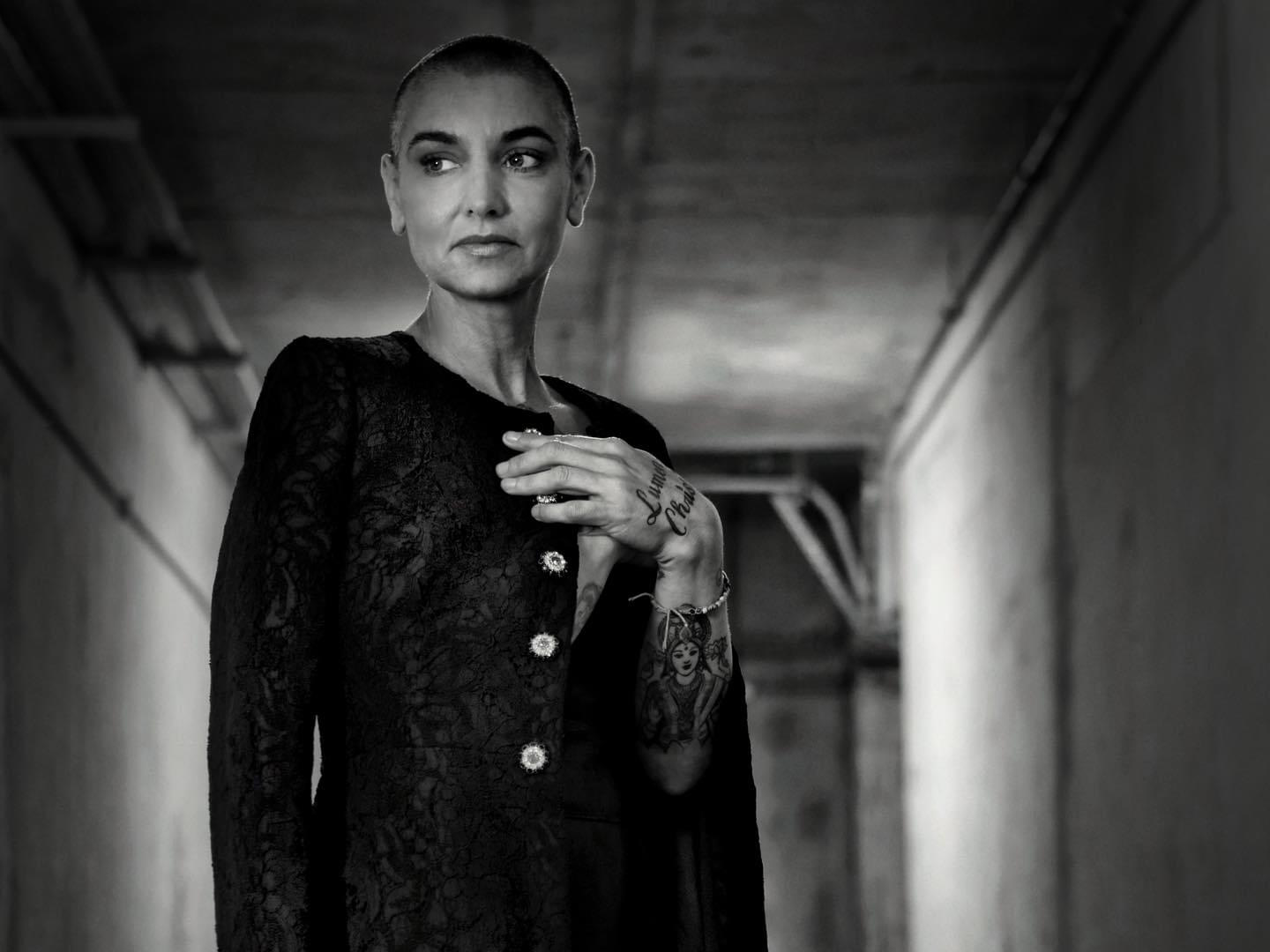 R.I.P. Sinead O' Connor. The news broke today that she passed away last night. I hate to guess what her cause of death is, I think I know. Mental illness is no joke. Seriously folks, if you or someone you know are struggling with depression or thoughts of suicide, please call 988. She is with her son now and at peace. She definitely battled with mental illness for years. What a loss.
Sinéad Marie Bernadette O'Connor: December 8, 1966- July 25, 2023)