#StopAsianHate: a hashtag to end anti-Asian hatred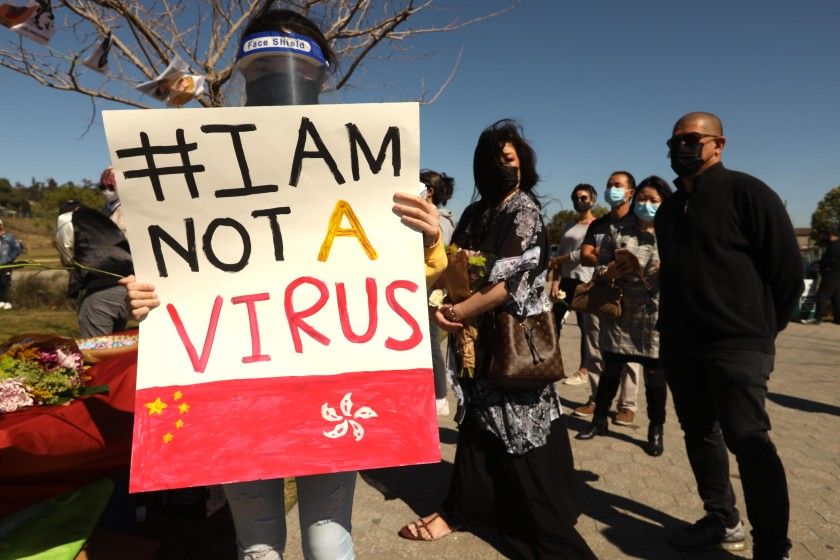 In  the United States this week,  there´s  been unprecedented  mobilization on social media to  warn agaisnt racism towards people of Asian descent, which has increased since the start of the coronavirus pandemic.

In 2021, the coronavirus continues to spread, so does the hatred towards people of Asian descent .

For a year, the virus detected in China has swelled paranoia and seems to have trivialized anti-Asian racism.
As early as January 2020, while all eyes were on Wuhan, the hashtag #Iamnotavirus appeared on social media to protest against  these attacks.
Testimonials , echoed by YEET MAGAZINE, have already highlighted new attacks and entrenched stigma.
Speech liberation has taken a new step this weekend.

Celebrities,  mainly from the fashion world and American design industry, have raised the hashtag #StopAsianHate on social media  to raise awareness, gather testimonials and allow everyone to join forces with this cause.

#StopAsianHate was first launched on Instagram last week by Michelle Lee, editor-in-chief of beauty magazine Allure.

In a video, she warned  in particular against a succession of violence against the elderly.
"We need your help to speak out, amplify our message and end the divisive anti-Asian rhetoric," she said.
Message heard, with a mobilization that crossed the Atlantic to reach Europe. This Wednesday, the hashtag is among the most talked about topics on Twitter in Europe.

Many people advocate their proximity to the anti-racist movement #BlackLivesMatter, also born in the United States.

The renewed visibility gives hope that anti-Asian racism will also take its place in the public debate.