The body positivity movement: what is it exactly? How The Idea Of Self -Acceptance Has Been Gaining Ground In Today's Ultra-Standardized Society.
body positivity photographers body positivity photography body positivity photoshoot body positivity photoshoot ideas body positivity shoot body positivity singer body positivity songs famous body positivity art how to pronounce positivity
body positivity photographers  body positivity photography  body positivity photoshoot  body positivity photoshoot ideas  body positivity shoot  body positivity singer  body positivity songs  famous body positivity art  how to pronounce positivity  lizzo body positivity  lizzo body positivity song  songs about body positivity
Culture - Society -Women - Beauty -Health - Body positivity - Self Acceptance
By YEET MAGAZINE | Updated 0432 GMT (1232 HKT) May  12, 2022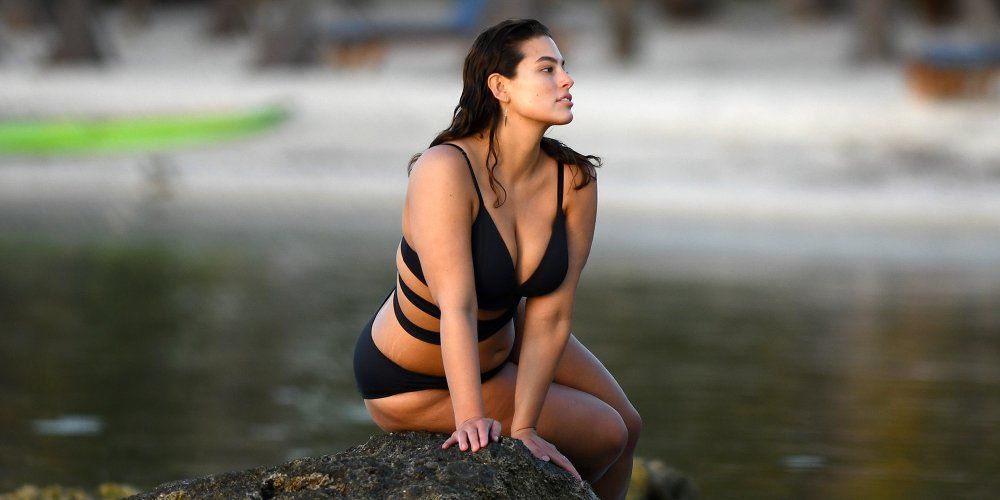 The fight of the body positivity movement? Self-acceptance. Faced with our ultra-standardized society, the idea is gaining ground… The body posi movement was born. What is it about ? Who are the gurus? How to practice it on a daily basis? Answers and testimony!
I remember a discussion with my father 10 years ago: we were talking about the feminine ideal of beauty . I argued that there was never anything more beautiful than a woman with worrying thinness, because anyway it made sense: it was the only representation of the woman sought by modeling agencies. . Bah yeah, and knock. (How awful...)
I see my father's face again, his eyes popping out of their sockets. "But what is attractive is a woman who is comfortable with her body , who is aware of its shapes and how to highlight them: THAT's sexy! The one who is starving to seek perfection at all costs (which does not exist)… no thank you ".
Today I am learning to love myself quite simply, and not thanks to the eyes of others. And I honestly think I'm just starting to give a damn about cellulite. But I still spent 10 years on autopilot set to "self-flagellation if perfect goal not reached" mode.
Laetitia, a fervent defender of the movement, agreed to answer my questions with simplicity and without the shadow of a taboo. If she can do it… why can't you?
What is the body posi movement?
The concept comes from social networks. A good counter-example to take out to Tonton and Tata at the next family meal who will declare "anyway now, young people communicate more with each other!" "
A sentence that sums up the very essence of the movement? All faces have value. There is no such thing as a good or bad morphology.
It is not a question of decrying thin women in favor of fat women: the principle is not to change your idea of ​​perfection but rather to understand that perfection ... can take all forms! Video of the day:
The envy of women who follow the body-posi movement (translate body positive)? To make the voice of people heard who do not have a body in the standard represented by our current society. They are right: the more diversity is displayed ... the more it will be celebrated.
The idea? Sharing photos of yourself without trying to hide your little flaws but - on the contrary - wanting to sublimate them.
The more diversity is displayed… the more it will be celebrated.
Many hashtags such as #allbodiesaregoodbodies, #youareworthy, #instacurves allow the community to discover the clichés… and vice versa. Talk without taboo about your relationship to your body , what you like about yourself ...
How the body posi movement changes the perception of bodies
For Laetitia, the body-posi movement confirmed her in this idea: "It is not because we are fat that we do not have the right to love and be loved!
If I find these hot women, why can't I think the same of me? For some, it is narcissism, but there is a maxim that fits quite well with this state of mind: "Before loving others, you must know how to love yourself ."
Learning to love yourself is a first step to take in order to achieve a form of serenity, and above all, to make peace with your body. But the movement goes further, by pushing you to overcome your fears, to break your taboos!
Laetitia is affirmative, today she does things that she forbade herself to do before.
For example ? "Pose for photos (with my friends, and even in front of a photographer, Mr. Bazin, who helped me a lot to gain self-confidence in front of the camera), wear dresses and shorts, put myself in a swimsuit on the beach. And above all, to send people who make me thoughts, in life or on social networks. "
"Without the body-posi movement, and the gigantic support of all the super-chicks that are part of it, I wouldn't be here today. "
How to apply body-posi to your daily life?
It's all beautiful, but how do you get there? The answer is simple ... looking at yourself with love.
First, try this exercise: the analysis in front of the mirror. The idea? Facing your reflection, focus on your physical qualities. It has been proven: women see their flaws first before they see their strengths.
I send people who make thoughts to me, in life or on social networks.
Look at yourself with sincerity: think about the parts of your body that you don't like and transform your critical mind into a caring mind.
Think about what it brings you on a daily basis ... Thanks to it, you move, you dance, you love, in short, it makes you a living being and determined to enjoy life. You have to say thank you.
Being part of the body posi movement is also a desire to preach the good word.
Laetitia has the will, on a small scale, to convey this important message: "On social networks, in particular, where a simple photo can prove to dozens of people that they should not be ashamed of their body. But also through the body posi community . We relay the hashtags on self-confidence, we encourage and support each other, we compliment each other a lot, too. It feels great! "
And to motivate yourself, here are some Instagram accounts that it is URGENT to follow! Be careful, positive thoughts and self-love at the rendezvous ... not unpleasant, what.
- The lonely girl project
- @metauxlourds
- @bodyposipanda
- @itskristinchirico
- @stephaniezwicky
- @mynameisjessamyn
READ MORE POSTS ON BODYPOSITIVITY
body positivity photoshoot ideas
More
At the time of #bodyposi, are we really done with grossophobia?
Body Positivism: the unretouched swimwear campaign that feels good