The British Royal Family Wishes A Happy Birthday To Meghan Markle, Who Turned 40 On August 4th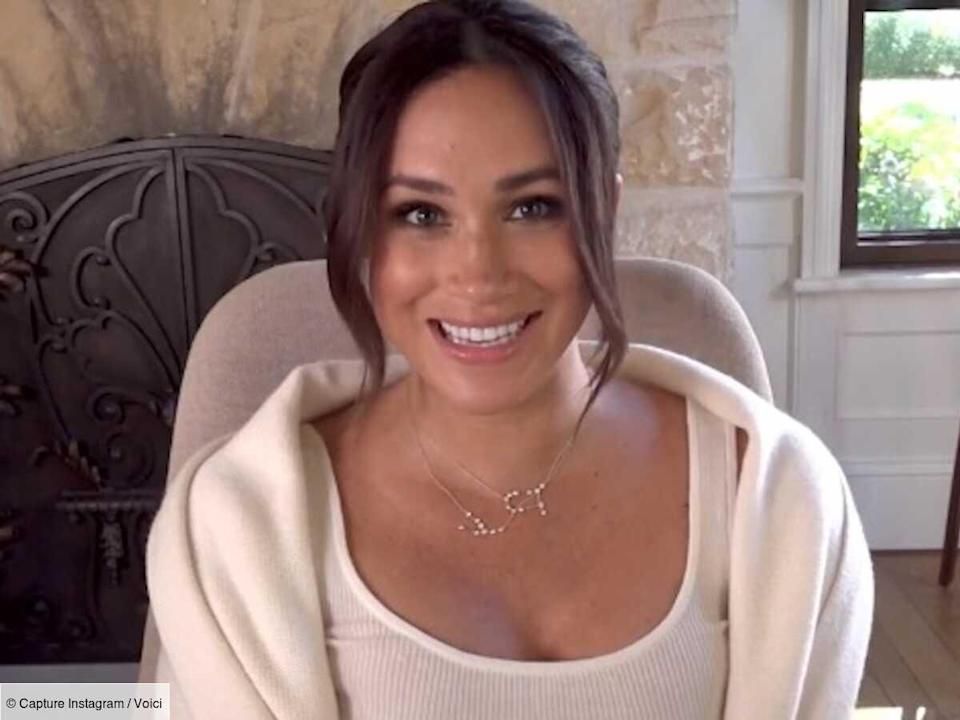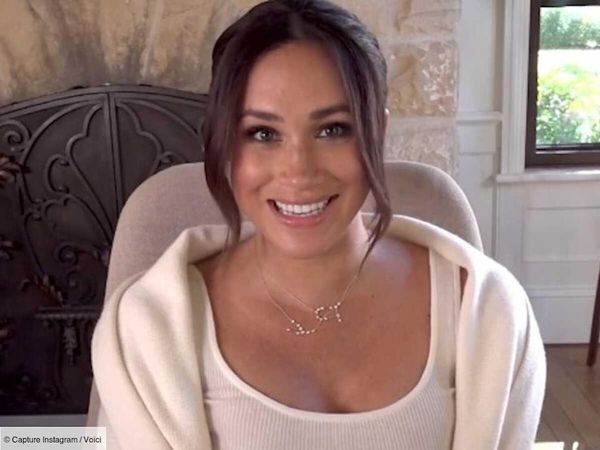 By YEET MAGAZINE  Updated 0200 GMT (1000 HKT) August 06, 2021
Meghan Markle on August 04th,  in her home in Montecito, California.

After months of rumors of tension, the royal family wishes the Duchess of Sussex a happy birthday.
Wednesday August 4 marks the 40th  birthday  of Meghan,  who now lives in Montecito (California) with her husband Prince Harry  and has received several messages from her in-laws. Members of British royalty wished him happy birthday through their official social media accounts.
Messages which come after months of supposed tensions within the royalty, in particular because of the explosive interview granted by Meghan and Harry to Oprah Winfrey.
"Wishing the Duchess of Sussex a very happy birthday today!", Can be read on the official Twitter account @RoyalFamily, which follows the news of Queen Elizabeth II. These few words serve as captions for photos of Meghan Markle in the company of the Queen, Prince Harry and Archie, the first to cry two children.
Prince William and Kate Middleton, her brother-in-law and her sister-in-law, also split a message published in their Instagram story. "Wishing the Duchess of Sussex a happy birthday!" they write in the caption of a photo of Kate Middleton.
Instagram screenshot - @dukeandduchessofcambridge
Rumors of tensions
Very quickly after the wedding of Meghan Markle and Prince Harry, in May 2018, rumors of tensions between the former actress and her in-laws were relayed by the British tabloids.

In early 2020, the couple announced their decision to step down from their leading roles within the royal family. They have since moved to California to raise their two children, Archie and Lilibet, born in June.
ON THE SAME TOPIC: Meghan Markle's father threatens to take legal action to see his grandchildren

The rumors were reignited last March, when Harry and Meghan gave an interview to Oprah Winfrey behind the scenes of their departure. Meghan Markle notably revealed her distress at the tabloids, the lack of support from the monarchy, and said that one of the members of the royal family was worried about the skin color that Archie, his eldest son would have . Prince Harry subsequently assured that it was neither the Queen nor Prince Philip.
A day spent with the family, under the Montecito sun.
Obviously, Prince Harry had done everything to ensure that his Duchess had a queen's day. If we know that Doria Ragland's daughter had asked around 60 relatives and friends to come and celebrate her 40th birthday with her, Prince Harry had taken care to order an exceptional cake.
And not a vulgar pastry bought at the local supermarket, no. For Meghan Markle's 40th birthday, Archie and Lilibet's dad ordered a naked cake from a specialty bakery for a tidy sum of $ 160. When we love, we don't count!
Despite the many tensions, the British royal family wished to wish Meghan Markle a happy birthday. From Queen Elizabeth II, through Kate Middleton and William, without forgetting Prince Charles and Camilla Parker Bowles and finally Princess Eugenie, all have had a tender thought for the Duchess of Sussex.

So much so that some Internet users were keen to salute the delicacy of the Windsor, who have yet largely taken for their rank for months. While Meghan Markle has not publicly responded to messages from the royal family, she has emerged from the silence.
For the first time since Lilibet's birth, the former actress spoke in a video posted to her friend Melissa McCarthy's Instagram account, and to her Archewell Foundation website. (...)