The Incredible Way Karl Lagerfeld Amassed $200 Million During His Lifetime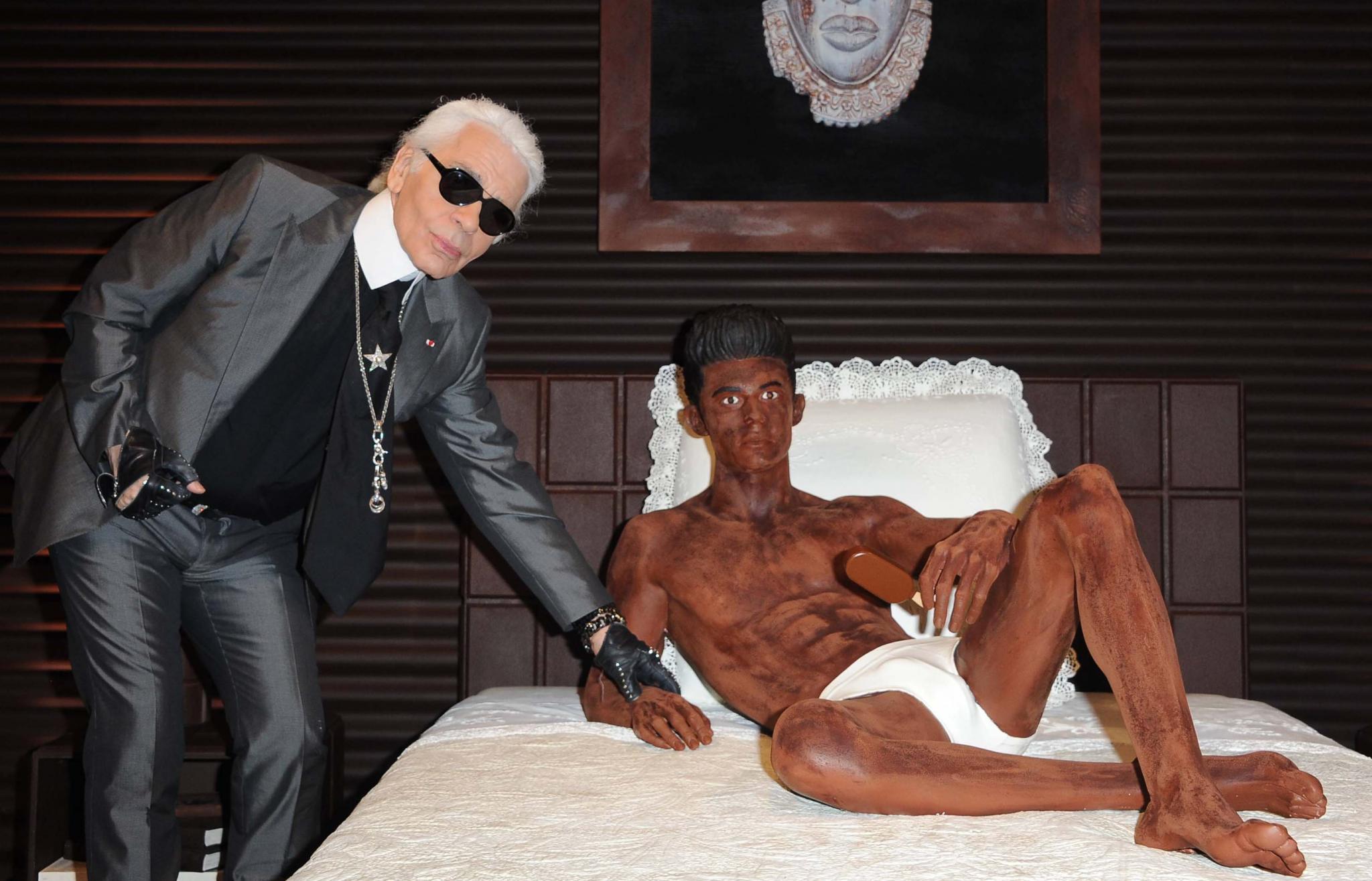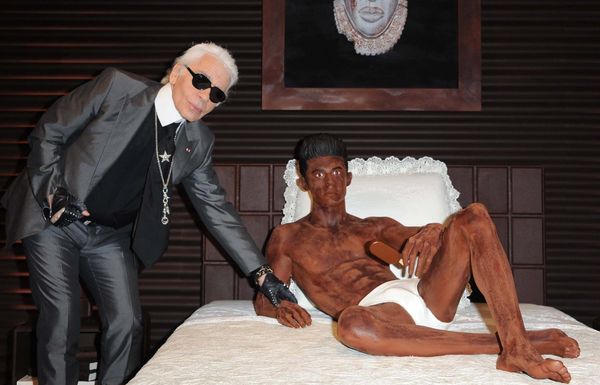 Karl Lagerfeld may have died a year ago, but his legacy in fashion and styling still lingers. He can also be regarded as the fashion world's Midas for every brand he touched turned gold.
From transforming the Fendi label to reviving Chanel, Karl's magic touch turned boring brands into sartorial challengers. His visions revolutionized and redefined how we see fashion now – in short, he was nothing short of a genius.
But how did Karl get into the top and managed to amass around $200 million before he died?
Before he became the fearless and outspoken icon that many fanatics admire, Karl started his love affair with clothes at a young age. When he was just a boy, he used to cut out fashion magazines and lessoned his classmates about their outfits.
Lucky for him, Karl came from a wealthy family who valued art and knowledge, so when his parents saw his interest in art and fashion, they supported him.
He was greatly inspired by French art and dreamed that he would live in Paris, which he eventually did at just 14 with the support of his parents. Karl finished his secondary schooling there at Lycee Montaigne.
His first break in fashion came in 1955 when he ranked first in a coat designing competition. At the time, he befriended Yves Saint Laurent, who won the dress category. After this, he became an assistant to Pierre Balmain, who later became his mentor.
After three years of working for Balmain, Karl became an art director for Jean Patou. Six years later, he left Paris to study art history and work for different brands as a freelancer, but remained with Chloe for a long time.
His next fashion stint was with Fendi – trivia: Karl inspired the double-F logo that became the brand's signature pattern. With the Italian brand, the celebrated designer experimented with fur, upping its game in high fashion.
Aside from Fendi, another brand that became synonymous with Karl is Chanel. Before his arrival at the French luxury house, other designers warned him that working with the brand will backtrack his career.
However, the designer saw this as a challenge, so he did his best to revamp the look of the once dying company. He changed the ladylike aesthetic of Chanel by trying out different fabrics and materials like tweeds and chains while still incorporating the brand's signature.
Karl also launched his eponymous brand in 1984, which he then sold to Tommy Hilfiger in 2005.
With Karl's long list of fashion credits, it's safe to say that he lived a glamorous life. He had houses all over France, the US, and his hometown in Hamburg.
He sold most of his real estate properties, including the Villa Jako in his hometown that hit the market in 2018. This three-bedroom mansion was named after his late love, Jacques de Bascher, and features a library, indoor swimming pool, and decorated ceilings.
Among all his possessions, one that he could not let go of is his beloved Birman cat named Choupette. In an interview prior to his death, Karl said that his pet is an heiress to his fortune.
SHOP KARL LAGERFELD ART
More on Karl Lagerfeld
Lily Armon· February 20, 2019 Formerly Retired Journalist. Fashion shows.
What do you think of the death of Karl Lagerfeld?
Rather astonishing that I am the first to answer this question, but I am honored.
During my professional career I have attended dozens and dozens of Karl Lagerfeld fashion shows. For Chanel, for Chloé, for KL, for Fendi ...
With his powdery white hair, those dark glasses and mittens, he always reminded me of a cross between Amadeus and d'Artagnan.
Without Lagerfeld we would not have known Claudia Schiffer or her other muse Ines de la Fressange, who fell out of favor for some mysterious reason.
The Chanel parades were always held in breathtaking settings, from a cruise ship to the quays of the Seine with its booksellers.
This exceptional imagination allowed Lagerfeld to draw thousands of creations just based on a few original Coco Chanel 'inventions'. What other couturier has become famous without having invented a specialty?
I was always an admirer of the press kits for which Karl Lagerfeld took the photos himself, and even more admirer of his drawings and sketches. Superb!
With the disappearance of Karl Lagerfeld we also lose a champion of irony, dark humor and controversy. Below are a few 'pearls', to stay on topic.
"Diet is the only game you win when you lose."
On Angela Merkel's migration policy: 'We cannot, even if there are decades in between, kill millions of Jews in order to bring in millions of their worst enemies afterwards.'
Oh, but there is a small chance that damn Karl will come back to us. 'If I could be reincarnated as a fashion accessory, it would be a shopping bag.'272  viewsShow 2  positive votesShow shares ·
Reply requested by Jerome Cohen 2111  comment from Valerie Dujardin
Karl Lagerfeld response
Julien robin·October 12, 2019 Formerly 18 years of real estate
Why in all Chanel perfumes only one bears the name of Coco Chanel?
The Chanel perfume n ° 5 was thus named because Coco Chanel who, having the choice between ten bottles of different fragrances, set her sights on the bottle number ... five!(plus)1 Karl Lagerfeld response
Marc Laubier· Updated April 22 former lecturer
What image will you keep of Karl Lagerfeld?
Q: What image will you keep of Karl Lagerfeld ?
A certain sadness. My grandmother, a seamstress first at Chloe, had known him before he had white hair and wears dark glasses. He was one of the rare great couturiers who knew how to do all the sewing operations of the clothes he designed.
At Chloé, he made prototypes himself behind his sewing machine.
The other images are the rescue of Chanel and that of Fendi
the campaign for the yellow vest that goes with nothing but can save life.1k  viewsShow 13  positive votesShow shares13211  comment from Marc Laubier Karl Lagerfeld response
Julien Jedliczka·February 23, 2019 being alive ( 1977 - present )
Why is Karl Lagerfeld single?
Cloning was not developed during his lifetime ...Karl Lagerfeld response
Alexander Roswilo·February 21, 2019 Previous place: Africa ( 1975 - 2019 )
What image will you keep of Karl Lagerfeld?
A few days before his death, Loic Henry reminded me in one of my posts that Karl Lagerfeld was German and not French. Big blunder on my part, while his first name already gave a good lead. I would have hoped for him to be from Lorraine like Simon Labrunie but on this occasion I was really far from the plate. Complicated the history of Europe and especially of Europeans.
Especially since the day after his death, I almost choked on my breakfast when I learned who his heir was and how much he or she was pocketing [ 2 ] .
On Quora a few months ago, some admitted that the French have trouble talking about money [ 4 ] . Announce one morning to seven billion people that the cat of a great designer inherits a hundred million euros. Hats off to the French with your Karl Lagerfeld. Like it or not, this guy remains incredible especially his heritage story. In the country we say: "It's my money, I give to whomever I want!"
Footnotes[1] Image on aolcdn.com[ 2 ]
Karl Lagerfeld included her cat Choupette in his will: what about in Belgium?[3] Image on wamiz.com[ 4 ] Why do the French have trouble talking about money?1.8k  viewsShow 15  positive votes1544  comments from Loic Henry and other users
Karl Lagerfeld response
Jean-Baptiste De Fabiani·February 21, 2019
Laniakea supercluster
What image will you keep of Karl Lagerfeld?
Karl Lagerfeld, a yellow vest before the hour (for a campaign around road safety, but it's less funny seen like that):
Otherwise nothing, I am as interested in fashion as Karl Lagerfeld in non-skinny women.374  views  Show 5  positive votes511  comment from Alain La Roze
Similar topics
Fashion industry  108 subscribers
Chanel (fashion house)  1.1k subscribers
High fashion