7 Reasons To Vacation In Australia
Summer is comming ! If you haven't chosen a travel destination yet, it's time to make up your mind, because the longer you delay booking your plane ticket, the more expensive it is likely to be! Why not book for Australia?..
travel to australia  international travel australia  international travel   travel in australia   australia covid   australia covid travel  australia travel restrictions   travel to australia covid  south australia   south australia travel   travel insurance australia   travel insurance   can i travel to australia   australia travel visa   travel exemption australia   travel exemption   international travel to australia   australia new zealand travel   new zealand   new zealand travel   australia travel news australia news   flights  australia travel bubble   sydney
By   Sophia  Ava   YEET MAGAZINE | Updated 0339 GMT (1239 HKT) May 19, 2022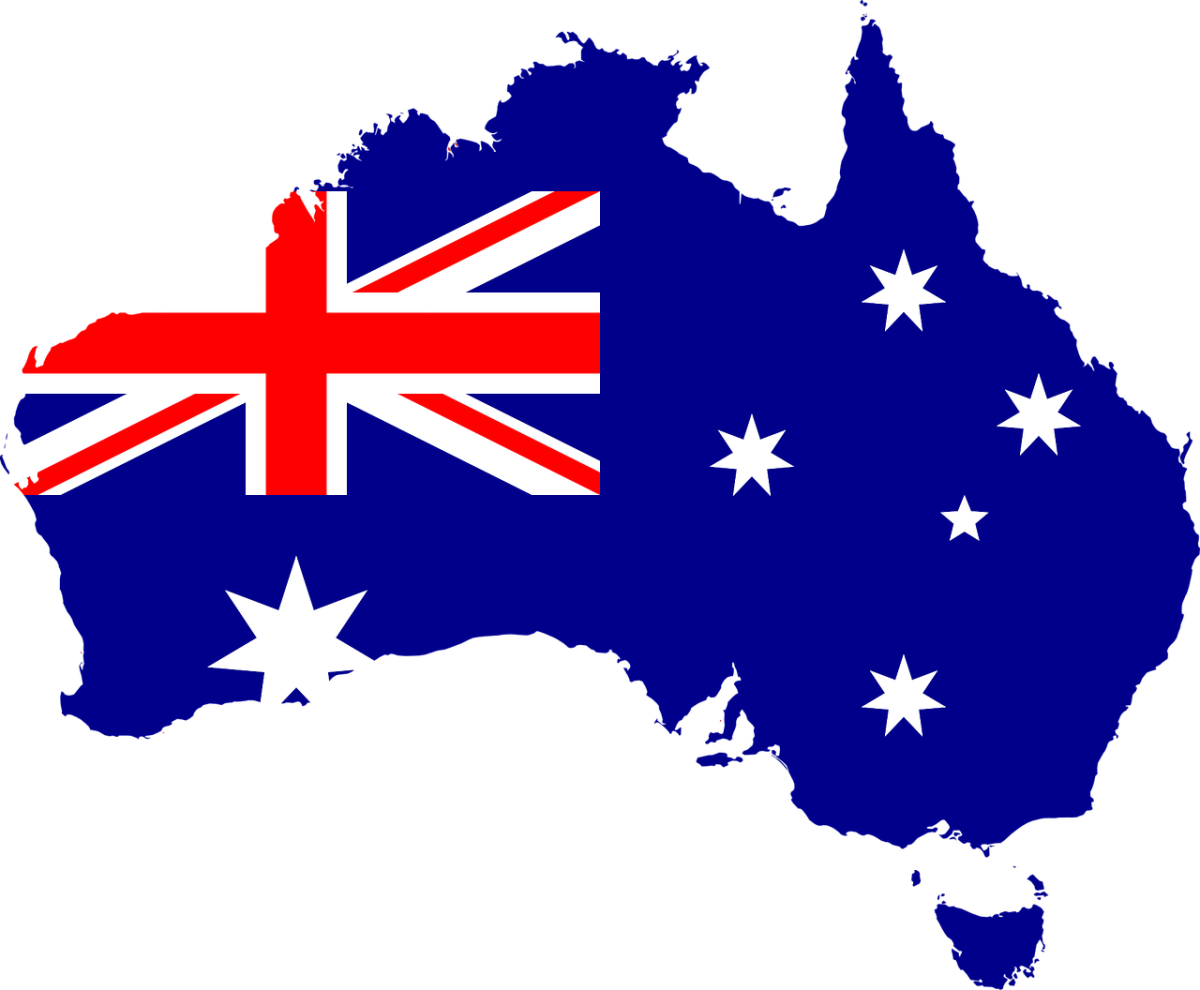 Summer is comming ! If you haven't chosen a travel destination yet, it's time to make up your mind, because the longer you delay booking your plane ticket, the more expensive it is likely to be! Why not book for Australia?This island-continent has many advantages that can satisfy all types of travelers, from the most adventurous to the most homebound! Here are 7 compelling reasons to go to Australia!
Australia, with its 7.692 million square kilometres, is the 6th largest country in the world . Moreover, this island-continent, surrounded by many seas, has many beautiful beaches. Fans of city tours will find what they are looking for in ultra-modern cities. In addition to benefiting from cheaper airfares, doing it as soon as possible will also allow you to quickly settle the required formalities such as visa applications!
1.  Australia: The ideal country for hiking and roadtrips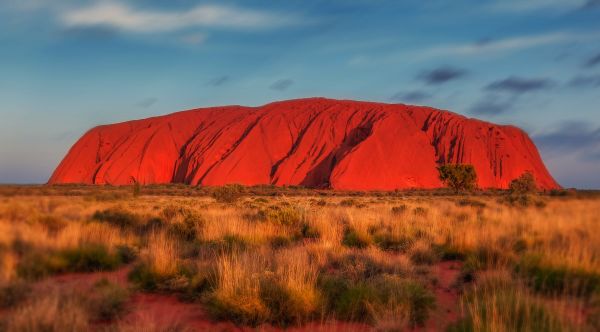 Given its surface area, equal to 14 times the size of France, Australia is the ideal country for lovers of hiking and roadtrips. The vast expanses of Australia are accessible by very well maintained roads. The possibilities of stops are very frequent, in the equivalent of our truck stops.ADVERTISING
This island-continent is, therefore, a land of adventure corresponding perfectly to the philosophy of the roadtrip. This is about sharing a trip, by car or van, with friends on (seemingly) endless roads!closevolume_off
You will be able to cross breathtaking landscapes in the outback, this semi-arid landscape typical of this country, because there is not only Ayers Rock in life (one of the most visited Australian sites)!
2.  Australia: Some of the most beautiful beaches in the world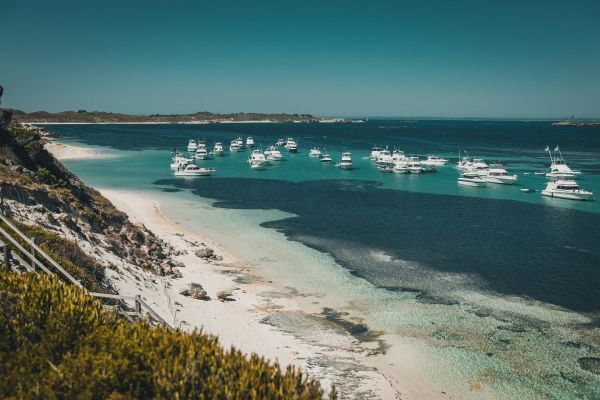 Due to its surface and its island-continent situation, Australia is surrounded by several oceans and seas. As a result, this country has an impressive number of beaches (over 11,000), each more magnificent than the next. You will have the choice with a coastline extending over nearly 37,000 kilometers!
Most of the beaches are equipped with ultramodern and air-conditioned infrastructures (hotels, restaurants, bars, ice cream parlors, places of various distractions, etc.) which will appeal to the most homebound. Those who prefer tanning sessions on the beach to road trips (although both are possible)! Don't forget to apply for a visa to travel to Australia as soon as possible, so you can enjoy these long stretches of fine sand with complete peace of mind!
3.  Australia: Temperatures and weather that will never disappoint you!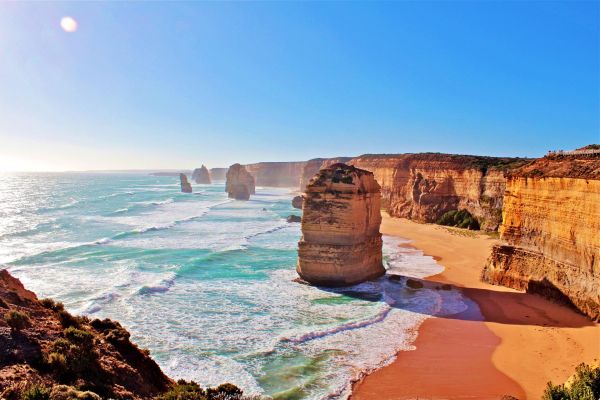 The possibility of carrying out road trips and enjoying some of the most beautiful beaches in the world could, however, be, in many countries, opportunities for superb missed holidays! Which is almost impossible, because Australia enjoys exceptional continuous good weather. This is not the case for many other countries with the same tourist assets.
This country is almost permanently sunny, especially in the south, and can count on high temperatures almost all year round. Admittedly, during the austral winter (June to August), the South of the country is a little cooler (we are still talking about temperatures oscillating between 15°C. and 20°C.) this is good if you take your holidays in summer !
4.  Australia: Meet the Australian Aborigines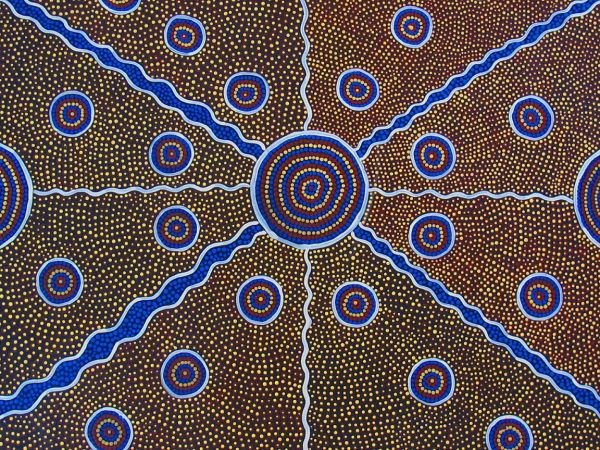 Even if they only represent about 3% of the population, the Aborigines have nevertheless kept a strong identity and a very lively culture. Going to meet them will be very enriching, because this people, who have come from the depths of time, still have an authenticity that is gradually disappearing among many so-called primitive societies in the world.

These true "native Australians" have been around for over 50,000 years and are spread across 600 nations. You will therefore be able to get to know not one, but multiple indigenous identities. In addition to Ayers Rock (Uluru in the Aboriginal language) their main sacred place, the Aborigines also have many other sanctuaries that are worth seeing.
5.  Australia: Virtually untouched nature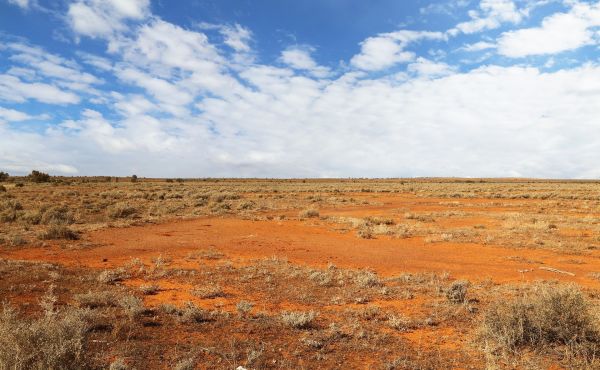 The other great advantage of being an island-continent, with such an area, is that Man has not been able (yet) to completely destroy nature! Enough with the jokes ! Thanks to this major asset, Australian nature is still largely preserved and in its natural state over a large part of its territory. In the middle of an exceptional nature, you will have plenty of room to camp, hike, bask, go on roadtrips.

Why not go swimming in turquoise waters, especially near the Great Barrier Reef, the largest ecosystem on the planet... Even if the usual image conveyed concerning Australia is that of an arid country, you find forests, waterfalls, tropical gardens, lush vegetation...
6.  Australia: An exceptional fauna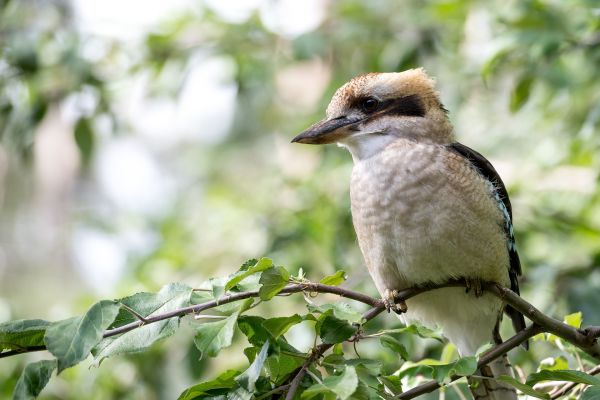 Wildlife enthusiasts won't be disappointed, either. Australia is, indeed, a country where abounds a fauna more numerous than one would believe at first sight. In addition to the inevitable kangaroos, you are likely to come across many species in the infinite spaces.
Australian wildlife is, thus, animated by koalas, kookaburras (giant kingfishers), wombats and cockatoos (cockatoos) including several species that you will not come across anywhere else!

Your greatest pleasure will be not having to go to zoos to admire them, but in their natural habitat! Don't wander around carelessly. This island-continent is also the land of several dangerous species such as dingoes, jellyfish, sharks, snakes... This list should not scare you, because there are very few accidents each year. Also, you can take your visa serenely!
7.  Australia: A wealth of festivals, museums and cultural events
For city rats, who like to stroll around air-conditioned cities and learn more, the choice is vast! In several cities you will find many different museums and types of architecture. Nightlife enthusiasts will be thrilled here, because the way of life and entertainment of the Aussies (nickname of the Australians) is rather laid-back.
There's no denying it: they like to party! Likewise, whatever the place you visit, you are likely to come across a film, art, music, beer, barbecue festival... You will also be able to taste very cosmopolitan, Australia having always been a land of immigration. So, what are you waiting for to get your visa?
READ MORE POSTS ON  AUSTRALIA TRAVEL
unvaccinated travel australia   dpd australia   australia vaccination rate   best travel insurance for covid australia   best covid travel insurance australia  mygov login pcr test for travel  australia travel requirements covid test travel certificate australia   vaccination rates australia   travel requirements to australia   requirements to travel to australia   australia travel declaration   travel insurance covid  travel insurance covid cover   travel insurance covid australia   australia travel rules   scoot   travel exemption portal australia   travel declaration form australia   australian travel declaration   nz travel from australia   malaysia airlines travel to australia from nz travel exemption australia login