31 Trips to Jump-Start Your New Year's Resolutions.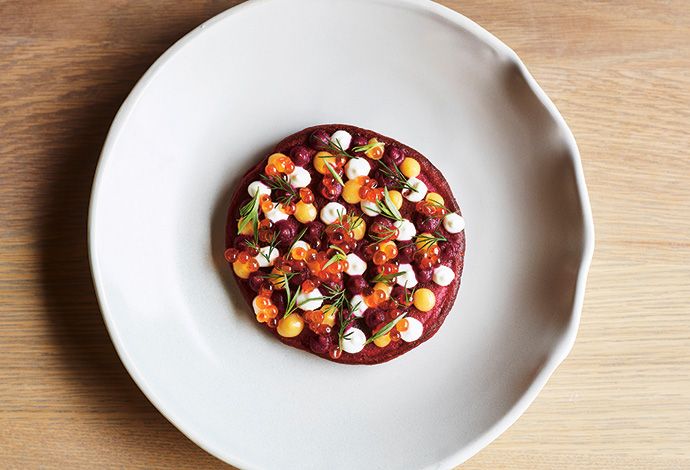 From a stylish Seoul stopover to a breakup boot camp in Upstate New York, these getaways will help you start 2018 on the right foot.
Chill Out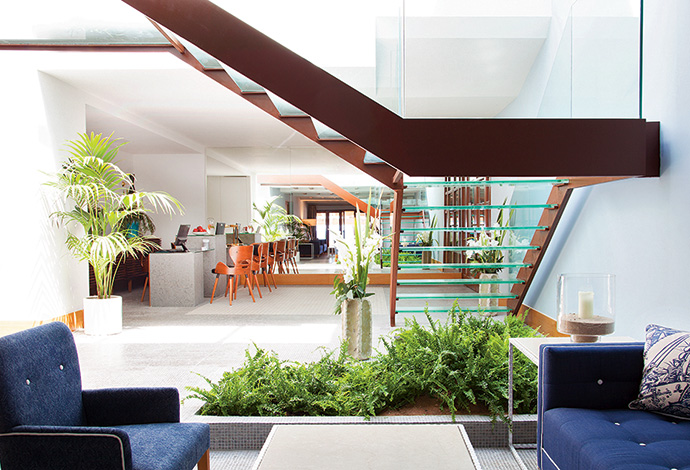 Todos Santos, Mexico
Lay back – way back – in this quirky town on the tip of the Baja California peninsula.
01 With wood verandas, patterned tile floors, Guatemalan textiles and Guadalajaran furniture, the 32-room Hotel San Cristóbal from cult hotelier Liz Lambert opened last year in homage to the boho spirit of Baja in the 1970s. (sancristobalbaja.com)
02 Make a weekday a beach day at Playa San Pedro/Las Palmas – accessed via a private dirt road – and you'll have the place to yourself, save a few wild horses running free on the sand.
03 Paleteria la Paloma serves up all-natural scoops of rosemary, banana and tequila-flavoured ice cream.
04 Take a day trip to Playa Balandra, a best-beaches list regular, on the Gulf of California in the middle of a natural protected area for its clear, calm turquoise water and pearl-white sand.
Get Fit(ish)
Break a sweat (or just a glow) with our sliding scale of workout holidays.
![Resolutions-Hotel-San-Cristobal]
Gecko Hotel & Beach Club
No pain Fit in seaside yoga between a latte and glass of rosé at the relaxed Gecko, just reopened after a makeover, on the smallest of the Balearic Islands.
Formentera, Spain, geckobeachclub.com
Alila Fort Bishangarh
Some gain At the Alila group's new hotel – a transformed 230-year-old fortress – a leisure concierge will send you packing on a two-hour sunrise trek in Rajasthan's Aravalli Hills, complete with a picnic for the summit.
Jaipur, India, alilahotels.com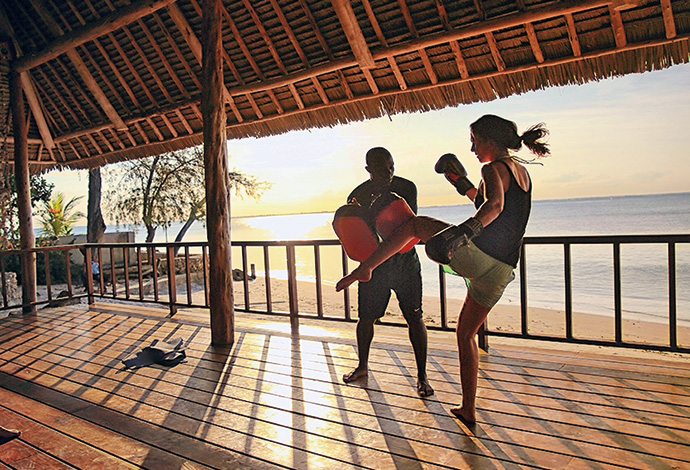 Wildfitness Zanzibar
Photo: Wildfitness Zanzibar
Wildfitness Zanzibar
Insane Box in coconut groves, run sand dunes and climb palm trees with experts like off-road triathlete and head coach Grant Cartin.
Zanzibar, Tanzania, wildfitness.com
Channel Your Inner Millenial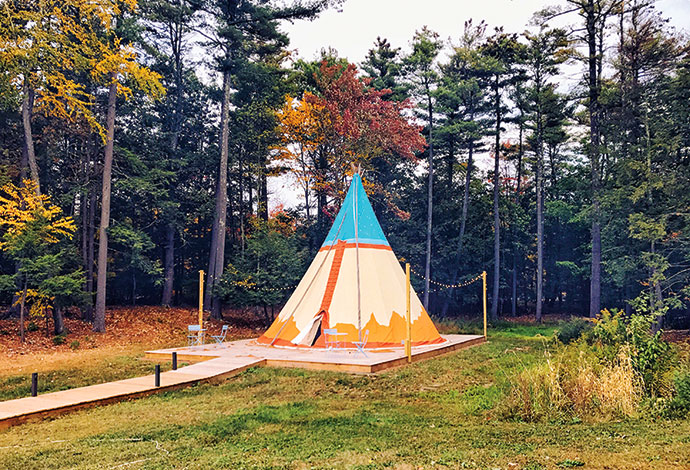 Renew Breakup Bootcamp
Bring on the quinoa, kale and kombucha. Retreat your way through heartache in the Hudson Valley, with a weekend's worth of neuroscientists, psychologists, life coaches, shamans and alpacas to help you finally get over it.
Saugerties, New York, renewbreakupbootcamp.com
Quadrum Ski & Yoga Resort
Stay in a timber-clad, upcycled shipping container at this five-storey alpine getaway while getting your slope game (and tree pose) shipshape minutes from the lifts in Georgia's Caucasus mountains.
Gudauri, Georgia, quadrum-gudauri.com
Tentrr
Be an app-y camper thanks to an American start-up that will match you to furnished campsites – goodbye, after-dark tent assembly – on private properties spread across the Northeast (with imminent westward expansion plans).
tentrr.com
Conrad Maldives Rangali Island
Instagram better with the resort's Insta-Butlers, social media savants who will take you on an #Instatrail through the island's hidden spots and double tap-worthy showstoppers – an all-glass underwater restaurant included.
Rangali Island, Maldives, conradhotels.com
Travel Greener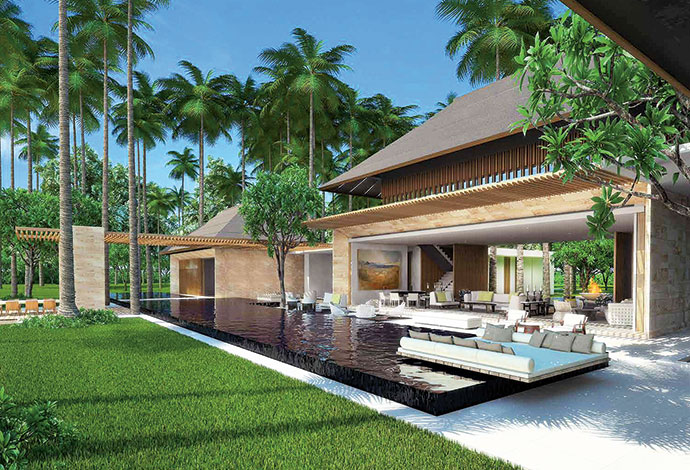 Blackadore Caye
Photo: Denniston International Architects & Planners LTD
Blackadore Caye, Belize
After replanting mangroves, reintroducing native species and creating a marine-grass nursery to support manatee conservation, Blackadore Caye, Leonardo DiCaprio's ambitious eco-resort, is finally set to open by the end of this year.
restorativeislands.com
Go Vegan
Bucine, Italy
Fresh pesto-piled bread and rich tomato lasagna: If there's one place to go vegan, it's Tuscany. OurPlantPowerWorld Italia is a seven-day retreat led by bestselling authors Julie Piatt and Rich Roll that aims to help you discover your best self (even if just for a week) through meal planning, mediation and making vegan cheese.
May 19–26
ourplantpowerworld.com
Become a Culture Vulture

Curate your travel itinerary with these four new museums.
Zeitz MOCAA
Zeitz MOCAA - Mary Sibande: In the midst of chaos, there is opportunity (Photo: Antonia Steyn)
01 Cape Town's Zeitz Museum of Contemporary Art Africa became the continent's first museum of African modern art when it opened in September in a massive former grain silo. (zeitzmocaa.museum)
02 Inaugurated last month in a cantilevered construction by Pritzker-winning architect Fumihiko Maki, Shenzhen's Design Society is China's only major design museum. (designsociety.cn)
03 Closer to home, Edmonton's Royal Alberta Museum moves downtown later this year, adding a new natural history wing in what will be Western Canada's largest museum. (royalalbertamuseum.ca)
04 The V&A Museum of Design Dundee, the only UK outpost of the London-based design institution, will open mid-year on the Tay River as part of a $2.7-billion waterfront redevelopment. (vandadundee.org)
Build Family Bonds
Billund, Denmark
The Danish toy company's new Lego House is the perfect place to game-ify a family holiday. In a ziggurat that appears to be made of 21 giant Lego blocks, kids of all ages can brick on through four colour-coded spaces dedicated to creative, cognitive, emotional and social play.
legohouse.com
Go Way Off the Map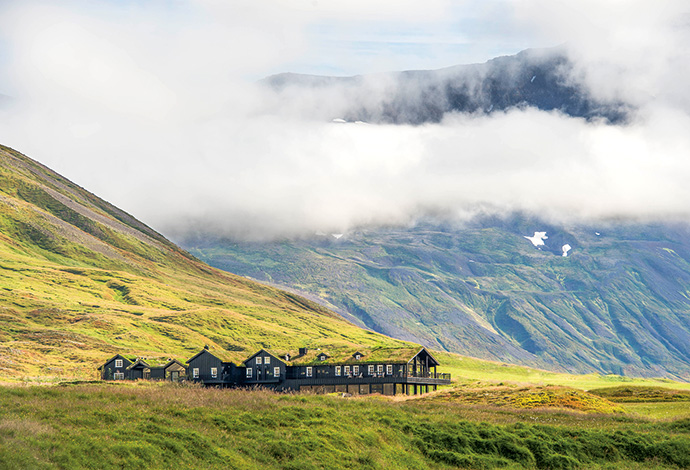 Deplar Far
Photo: Eleven Experience
Tröllaskagi, Iceland
Head beyond the Golden Circle to the wilds of the Troll Peninsula for a stay at Deplar Farm, a grass-covered sheep station that's been converted into a modern Nordic lodge. Heli-ski a dormant volcano, kayak the Arctic Ocean, hot-spring hop on horseback or relax in the on-site saltwater pool and outdoor sauna. Oh, and there are the northern lights, too.
elevenexperience.com
Get Lost
Pick an environment (polar, jungle, desert, mountain or coastal), then show up at the airport to let the masterminds behind Black Tomato's Get Lost luxury tours send you on a blind-trust outdoor adventure through mapped-out checkpoints and challenges, like your very own season of Survivor (with a price tag to match).
blacktomato.com/get-lost
Treat Yourself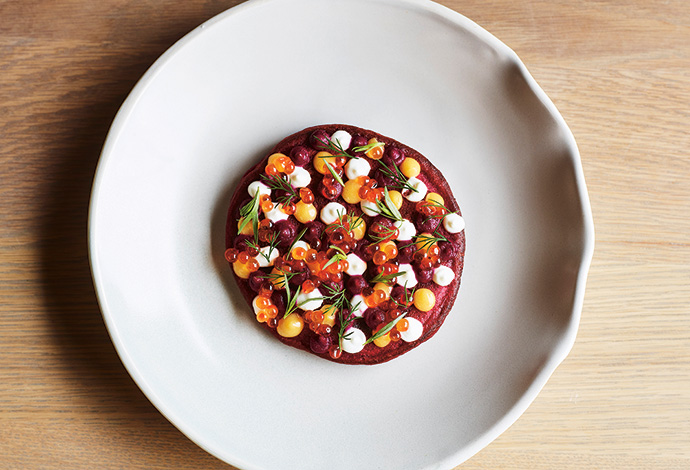 Pt. Leo Estate
Pt. Leo Estate (Photo: Anson Smart Photography)
Melbourne
Slurp, sip and savour your way through Australia's culinary capital.
01 Do a little gastronomic globe-trotting at Atlas Dining, where the menu changes completely – Korean to Israeli, for instance – once a season. (atlasdining.com.au)
02 Longsong, from David Moyle (of Hobart's acclaimed Franklin restaurant), opened in the CBD atop an old stable with surf or turf skewers and smoky grilled quail with bitter greens. (longsong.com.au)
03 Pt. Leo Estate, a $50-million winery, sculpture park and 100-seat restaurant, opened in October on the Mornington Peninsula with an emphasis on unfussy, local food, from wallaby pie to beet pancakes. (ptleoestate.com.au)
04 It's bottoms-up at Lulu White's brunch with all-you-can-drink mimosas and espresso martinis accompanied by hearty dishes like breakfast tacos and buttermilk fried chicken to help keep breakfast under control. (houseofluluwhite.com.au)
Get Your Conference On
The Economist Sustainability Summit 2018
Plan for a sustainable future with speakers from Georgetown University and the International Energy Agency, among others.
March 22
London, events.economist.com
Offset
Get an inspiration top-up at this design festival featuring cartoonist (and New Yorker fave) Chris Ware, New York Times Magazine design director Gail Bichler and more.
March 23–25
Dublin, iloveoffset.com
Collision
Find a job or fund a start-up at this tech conference from the Web Summit crew featuring 5,600 companies and 25,000 attendees.
April 30–May 3
New Orleans, collisionconf.com
6 Degrees
Join artists, activists and academics for a three-day discussion on building an inclusive society, co-chaired by Adrienne Clarkson and John Ralston Saul.
September 24–26
Toronto, 6degreesto.com
Up Your Style Game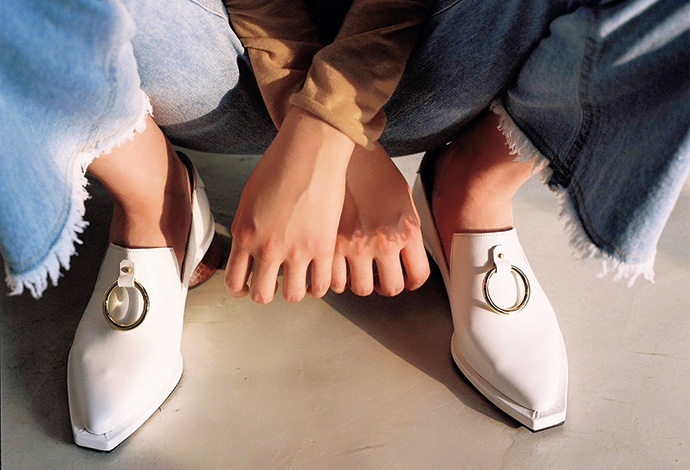 Reike Nen
Reike Nen
Seoul
Overhaul your look with classic brands and new finds in Asia's fashion hot spot.
01 Launched 30 years ago (and now expanding through Europe), Solid Homme offers up minimalist menswear staples from Woo Young Mi, the doyenne of Seoul style. (solidhomme.com)
02 Low Classic is another Seoul go-to for architectural knits, coats and dresses in fashion-forward Garosu-gil. (lowclassic.com)
03 With old warehouses housing new cafés (the industrial shabby-chic Café Onion) and galleries (the indoor-outdoor Daelim Changgo Gallery) and a cultural and social innovation hub made out of shipping containers (Under Stand Avenue), the neighbourhood of Seongsu-dong earns its frequent comparisons to a certain New York borough.
04 Reike Nen does feminine – not frilly – shoes, with stacked or chunky heels and soft lines in a mostly neutral palette. (reikenen.com)
Get Your Steps In
Skip the talk and just walk the walk.
01 The 24,000-km-long Great Trail is the world's longest recreational trail and connects all of Canada's coasts and capitals. (thegreattrail.ca)
02 In Peru, go for a stroll through Incan cities tucked between ruins and peaks with adventure program Explora Sacred Valley. (explora.com)
03 In 2018, a trip from Butterfield & Robinson takes walkers through the towpaths, dikes and Michelin-starred restaurants of the Netherlands. (butterfield.com)
04 The 650-km Jordan Trail crosses eight regions, 52 villages and 10,000 years of history. (jordantrail.org)
05 Join wallabies and bandicoots for the 60-km, five-day Kangaroo Island Wilderness Trail in Southern Australia. (kangarooislandwildernesstrail.sa.gov.au)
Finally…
Make your own bread
And let April Bloomfield teach you how at Coombeshead Farm in Cornwall. In a half-day workshop, learn everything from maintaining your starter to shaping your loaf.
Lewannick, United Kingdom, coombesheadfarm.co.uk
Finish that art project
At the Jennings Hotel in Oregon, artists-in-residence get one of the nine rooms (each by a different designer) at a discount and are asked to leave behind a contribution for the hotel's art collection.
Joseph, Oregon, jenningshotel.com
Learn to dance like Beyoncé
Upgrade your dance skills with Queen B-inspired classes from Australia's Cultmunity. Learn to hair toss, booty pop and power stomp through hits like "Crazy in Love."
Melbourne, Adelaide and Perth, thecultmunity.com.au
Tags
AUSTRALIA BELIZE CANADA CHINA DENMARK EDMONTON GEORGIA ICELAND INDIA ITALY LONDON MALDIVES MEXICO NEW YORK SEOUL SOUTH AFRICA SPAIN TANZANIA TORONTO UNITED KINGDOM UNITED STATES
Chill Out / Get Fit(ish) / Channel Your Inner Millenial / Travel Greener / Go Vegan / Become a Culture Vulture / Build Family Bonds / Go Way Off the Map / Get Lost / Treat Yourself / Get Your Conference On / Up Your Style Game / Get Your Steps In / Finally…