5 not-to-miss art exhibitions in Europe in 2018.
22 of the Most Romantic Places in the World to Propose. Seattle, Washington Seattle, Washington. The Isle of Skye The Isle of Skye. Kauai, Hawaii Kauai, Hawaii. Golden Gate Bridge Golden Gate Bridge. Bora Bora Bora Bora. Cappadocia, Turkey Cappadocia, Turkey. Neuschwanstein Castle, Germany Neuschwanstein Castle however,
The wealth of exhibitions in Europe never ceases to fascinate, and this year is no exception. From Rome to London, transiting by Paris and from Giacometti to Pink Floyd, embark with us on a journey around Europe staying at top-ranking R&C hotels.
Before passing away last November, the Tunisian-born fashion designer finished co-curating this touring exhibition, now making a stop in London after a Paris debut. A celebration of his craft and enormous contribution to fashion over the last 35 years, the exhibition will feature 60 examples of Alaïa's works, handpicked by the designer himself, to highlight his mastery in engineering garments that showcase a stand-out sculptural fluidity second to none.
"Azzedine Alaïa: The Couturier" in London

From 10 May until 7 October 2018, The Design Museum, London, England
Where to stay: Cliveden House
Set outside London, in the glorious Berkshire countryside, the 17th century Cliveden House stands surrounded by acres of vibrant green gardens, like something straight out of Downtown Abbey. Frequented by the likes of Charlie Chaplin and Winston Churchill, its soul is drenched in plenty of English character, which is its main draw, along with the scenic forest vistas.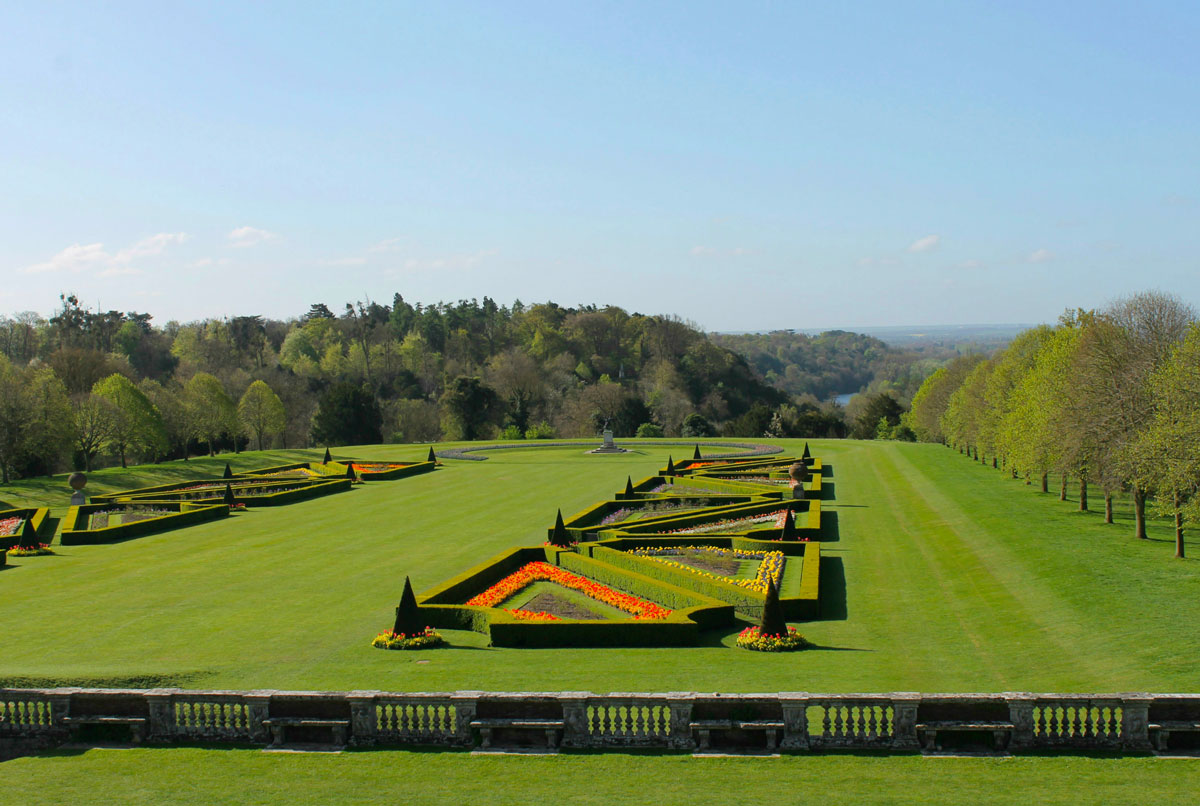 "Eugène Delacroix (1789-1863)" in Paris
Known for his colossal paintings, Delacroix was one of the world's greatest colourists, and yet his last retrospective dates back to 1963, the centenary of his death. This year, the Louvre is hosting a landmark retrospective of 180 works including masterpieces from across the world. The show will illustrate the multifaceted nature of the artist's work that transcends the classical-Romantic divide and talent, and his quest for individuality while aspiring to be like the Flemish and Venetian masters.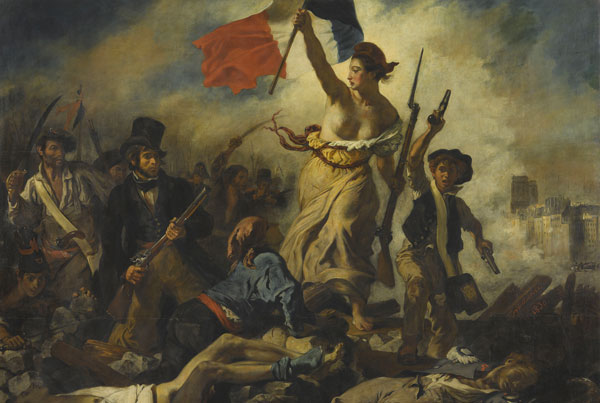 From 29 March until 23 July 2018, Musée du Louvre, Paris, France
Where to stay: Saint James Hotel
A fairy tale chateau sited in central Paris with zany interiors by designer Bambi Sloan, a Guerlain spa, a Michelin-starred restaurant, and a leafy outdoor patio with signature hot air balloon canopies, the Saint James is a picture of peace just a short walk from the Champs Elysées frenzy.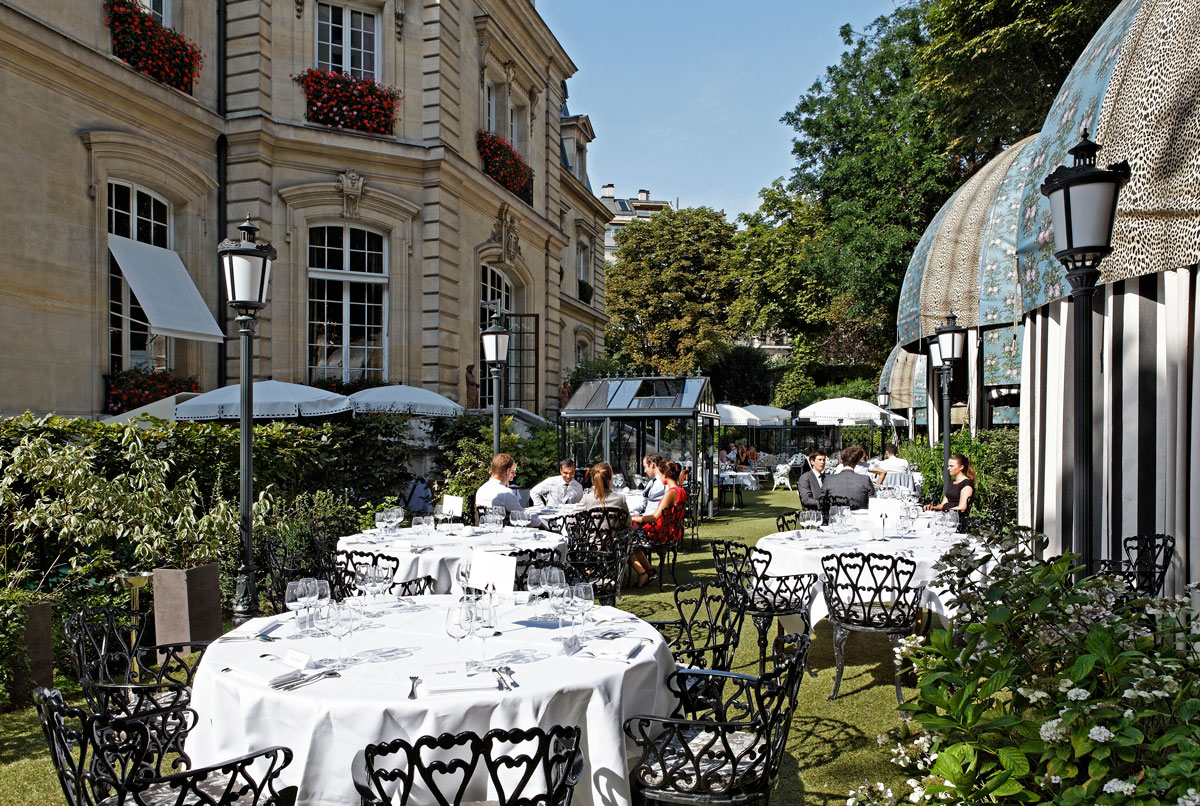 "Keith Haring. The Alphabet" in Vienna
Pop street artist and protégé of Andy Warhol, Keith Haring would have been 60 years old this year. A celebration of his life and work, from his subway drawings to his paintings and sculptures, which are devoted to themes of social justice and constant transformation, the show focuses on the American artist's singular alphabet, a great part of his oeuvre.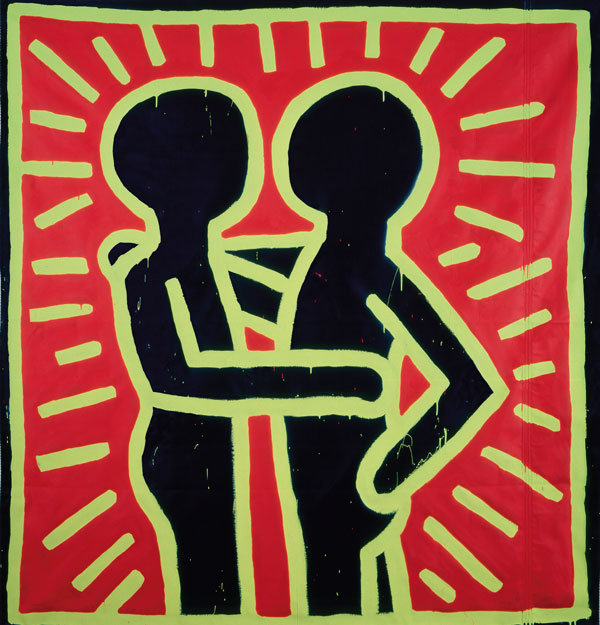 Until 24 June 2018, Albertina, Wien, Austria
Where to stay: The Ring
Sited inside a former 19th century bank, right in Vienna's historical centre, The Ring eschews the typical local imperial style. Instead, it comes with a clean classic contemporary aesthetic with wooden accents and the occasional dash of cheerful colour. The highlights are the gastronomic restaurant and the stellar location.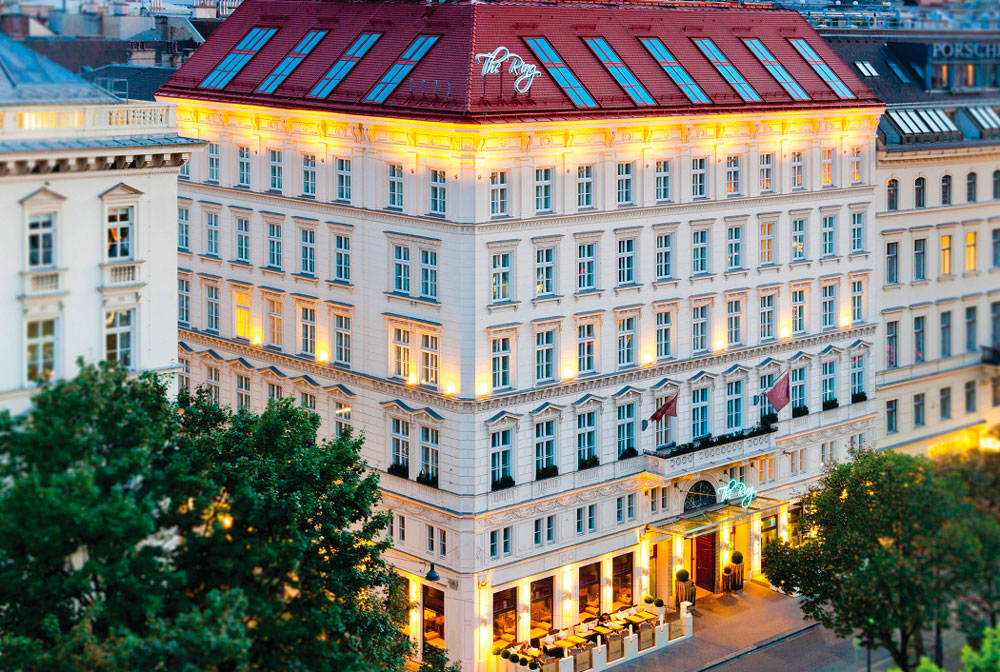 "Alberto Giacometti. A Retrospective" in Bilbao
For Jean-Paul Sartre, Alberto Giacometti, one of the most influential sculptors and painters of the 20th century, was "the perfect existentialist artist, always half way between nothingness and being." And that is precisely what this retrospective explores through every stage of his work, from his Cubist and Surrealist periods up until the works created at the end of his life, including his Femmes de Venise, last shown entirely at the 1956 Venice Biennial.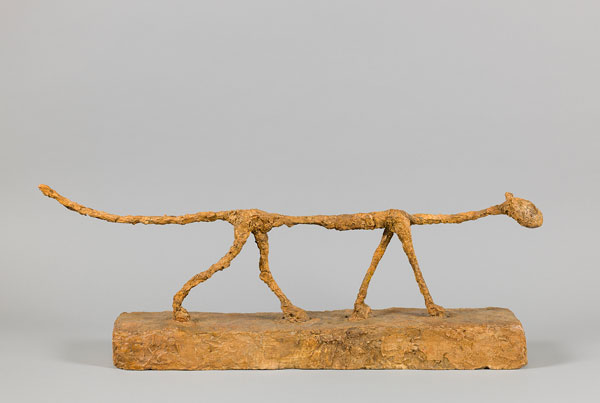 From 19 October 2018 until 24 February 2019, Guggenheim, Bilbao, Spain
Where to stay: Castillo de Arteaga
Characterised by its 13th century gothic watchtower, the hotel juts out dramatically from the serene Basque Ria Urdaibai nature reserve landscape, a favourite spot among bird-watchers. Rebuilt by Napoleon III when his son was proclaimed honorary citizen of Biscay, the hotel today still pedals period charm throughout, including in the high-ranking restaurant.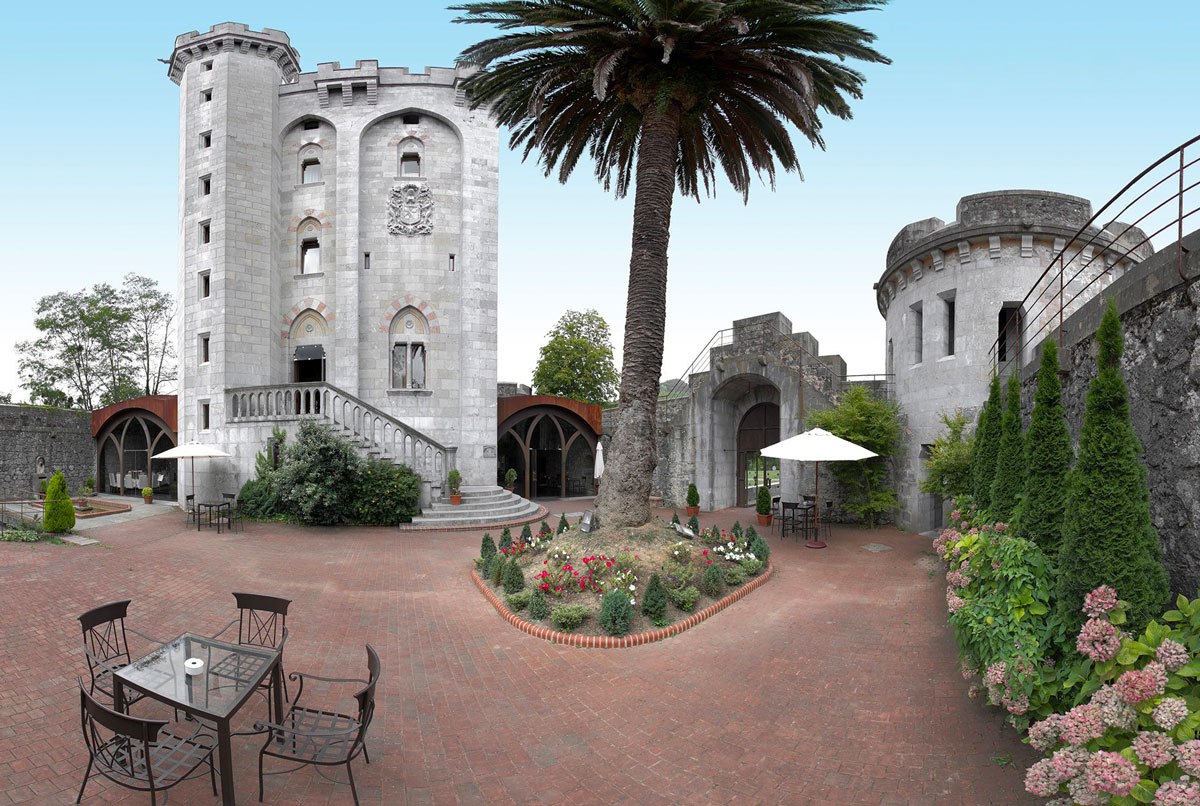 "The Pink Floyd Exhibition - Their Mortal Remains" in Rome
Following its London debut, the show is now making a stop in Rome until summer. An audio-visual exhibition that celebrates the band's legacy, which spans more than 50 years, it's one not to miss. Over 350 objects, mainly never seen before, will be on show, including a copy of the band's famed Bedford tour van, and footage of their 2005 concert, their last performance with all four band members.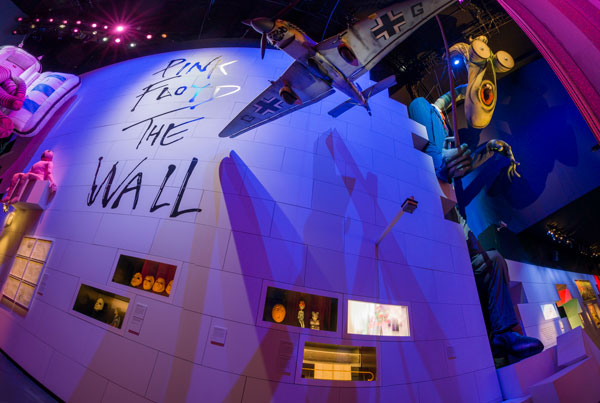 Until 1 July 2018, MACRO (Museum of Contemporary Art of Rome), Rome, Italy
Where to stay: Hotel Raphael
A sanctuary pedalling Mediterranean living right in central Roma, the highlight here is the rooftop terrace. An idyllic aperitivo spot, it is planted with trees and fuchsia bougainvillea, it comes with killer panoramic views of the city, including the Pantheon and St Peter's Basilica's iconic dome.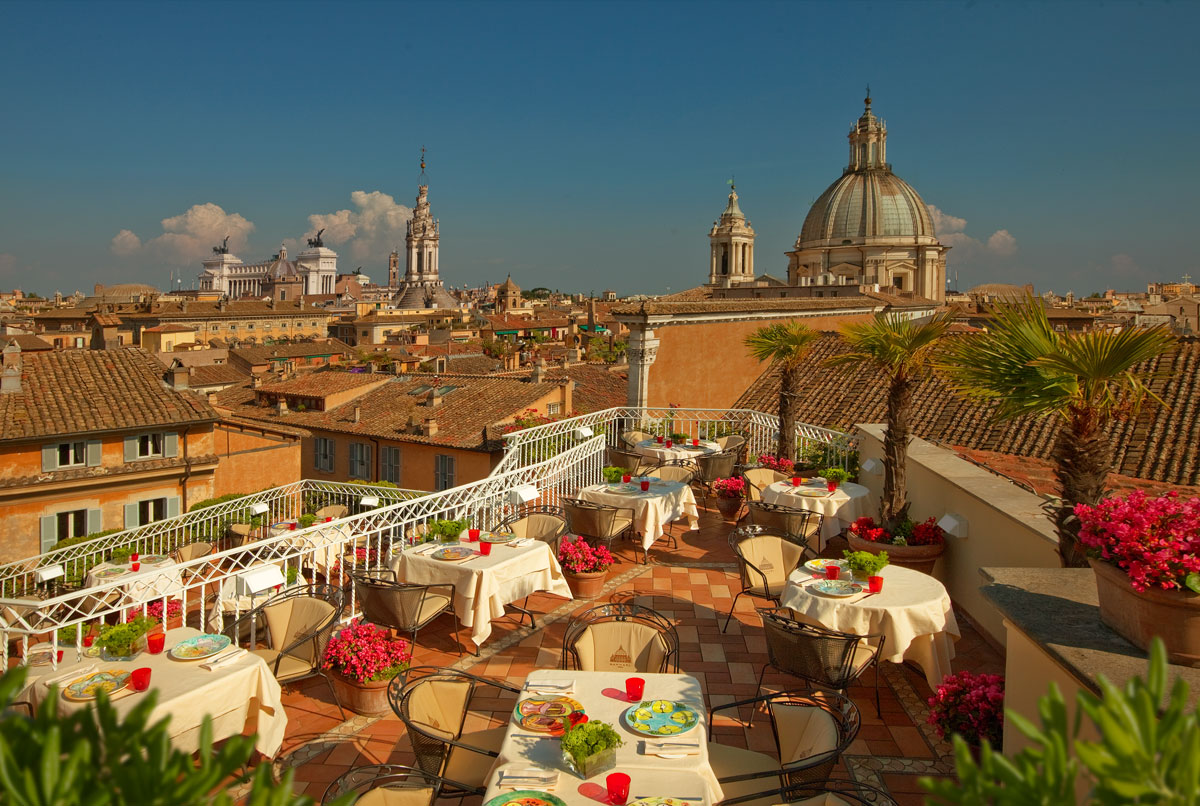 INFORMATION
Cliveden House, Berkshire, UNITED KINGDOM
Saint James Paris, Paris, FRANCE
The Ring Hotel, Vienna, AUSTRIA
Castillo de Arteaga, Gautegiz Arteaga, SPAIN
Hotel Raphael, Roma, ITALY
Related articles in our Magazine