50 Awesome Idea To Reuse, Recycle And Upcycle Your Daily Household Items
We've all found ourselves with old furniture, old tools, or even old tapes that we don't know what to do with. In most cases, the instinct is to throw them in the trash, but before you do that, you might be better off taking a look at these upcycling ideas.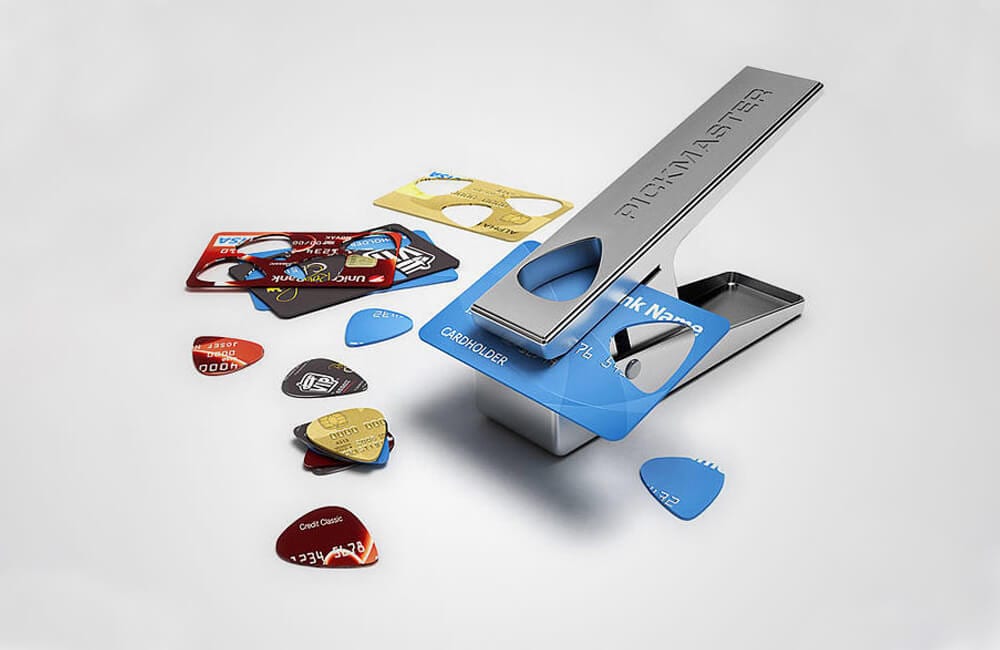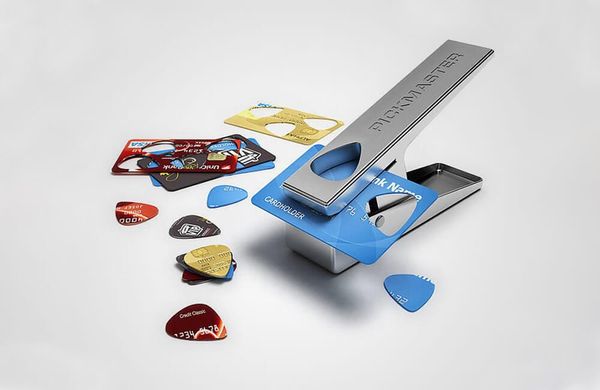 By YEET MAGAZINE Updated 0118 GMT (0918 HKT) October 2, 2021
© Shutterstock.com
We've all found ourselves with old furniture, old tools, or even old tapes that we don't know what to do with. In most cases, the instinct is to throw them in the trash, but before you do that, you might be better off taking a look at these upcycling ideas.
Sometimes all it takes is a little time, patience and the willingness to learn to create a magical decoration. So in no time at all, you'll be able to transform an item destined for the trash into a beautiful, bespoke piece that people will be snapping up on Etsy .
1. Bottle Stoppers in Tealight Candles
Materials needed: Wax, wicks, bottle stoppers
Estimated cost: 4 to 8 dollars *.
Why buy traditional and so mundane tea lights when you can create something much better with just a little creativity? Candles add a touch of ambiance to a home, but between us, aren't white candles a bit bland?
Bottle Caps Into Tea Lights @boredpanda / Pinterest.com
You can get wax and wicks from Amazon, and make candles inside old bottle caps. These little lights are chic and sophisticated, but also rustic and funky, which is very trendy right now.
2. An Old Ladder Shelf
Materials needed: Old ladder, nails
Estimated cost: Free /  4 dollars *
Displaying books on shelves is a quick way to spice up a space, taking it from boring to welcoming in no time. That being said, the shelves are generally fairly standard in design and, all in all, not very original. If you have an old ladder lying around, you could use it for this purpose.
Old Ladder Into Bookshelf @beamee / Pinterest.com
Don't go buy an old shelf from Ikea. Take this old ladder, open it, and secure it to the wall with a hammer. The steps of the ladder provide the perfect space to store your books, giving you a unique, beautiful, economical and environmentally friendly exhibition space.
3. An Old TV in the Aquarium
Equipment needed: Livewell, old television
Estimated cost: A lot of time and around   80 dollars.
We'll be blunt right off the bat - this idea is not accessible to the first comer to the DIY world. It takes a lot of skill, time and patience to transform an old television into a retro aquarium, but the game is worth the effort. A genius handyman transformed this device by removing the screen and replacing it with a livewell.
Old TV Into Aquarium @theproductfarm / Pinterest.com
It is difficult to put a price on such an object but we think it should fetch in the 80 euros. It might sound a bit complicated to do and it is, but it doesn't have to put you off. You will never find such a thing at Darty.
4. Bank Cards in Mediators
Materials needed: Pickmaster / cutter, old bank cards
Estimated cost: 20 dollars *
Any guitarist will tell you that he regularly loses his picks. Just like socks that go in the machine or the dryer in pairs but come out on their own, guitar picks are used to disappearing. If this happens to you frequently, you might want to invest in a Pickmaster.
Credit Cards Into Guitar Picks @deniceholloway / Pinterest.com
This particular cutting tool can make picks out of anything, but the best material to use is an old bank card. That's an initial investment of around $ 20, but over time it will save you wasting your money on eBay on lots of picks.Advertising
5. A Sofa Car
Materials needed: Front of old car, seats, skill
Estimated cost: Around 350 dollars *.
We don't want to go four ways, but when it comes to upcycling, this product is just awesome. No doubt the person who made this one-of-a-kind sofa had to master the tools and be good at making it look so good.
Car Into Couch @Smitherstamford / Pinterest.com
This sofa was made from the front of an old car and is fitted with headlights. You might not see this piece of art in a Ford museum , but it's its uniqueness that makes it so appealing. The seat itself also appears to be from an old car. It's hard to put a price on this perfectly embodied vintage object.Advertising
6. Bowler Hats in Lamps
Material needed: Bowler hats, pendant lights
Estimated cost: Free /  20 dollars
If we assume that these bowler hats were reused or salvaged for three times nothing, then the cost of this idea of ​​upcycling is really ridiculous. For anyone who feels good about themselves and their sneakers, these light fixtures might be the best thing that has appeared since the invention of the buttercream yarn.
Bowlers Into Lamps @delswings / Pinterest.com
They have the perfect shape for a fixture and can be easily adjusted to give the needed light and shadow intensity. All you need is a standard pendant light, that kind of hat, and electricity to turn your living room into something Disney's Mary Poppins would be proud of.
7. Bagged Can Tabs
Materials needed: Can strips, pliers, talent
Estimated cost: Free
Did you know that some people are so skilled with their hands that they can make a purse from simple tabs of cans? Yes, it is not given to everyone. Most of us would just look at those tabs and throw them in the trash and find them insignificant, but obviously not this person.
Pop Tabs Into Bag @boredpanda / Pinterest.com
This person may have decided to forgo buying their clothes on Etsy and make them themselves. We imagine that it took a long time to achieve this, especially if it started from nothing.Advertising
8. An Old Cassette Wallet
Materials needed: Old tape, fabric / lining, zipper, glue
Estimated cost:   10 dollars  *
The retro trend will probably never go out of style. Most brands are doing their best to come up with new and inventive products that have been riding this wave for quite some time now, but if only they knew what that person is capable of.
Old Cassette Tape Into Purse @boredpanda / Pinterest.com
Just take an old cassette, cut it in half, line it with an old fabric handbag, and voila: something that will be in the annals of Pinterest for quite a while, all for one. ridiculous price. The best of retro fashion, for € 10 or less.Advertising
9. Plastic Bags in Handbag
Materials needed: Plastic bags
Estimated cost:  10 dollars*
We all know we need to be more environmentally friendly. This is part of the reason why upcycling has become so popular in recent years. Since plastic is one of the biggest polluters, the more we can reuse it, the better!
Plastic Bags Into Hand Bag @shortlistshop / Instagram.com
Believe it or not, these bags are made from 100% recycled plastic. Anyone can do this with a little practice, all you need is some basic knowledge of weaving and some old plastic bags. In no time at all, you could have a bag that you can keep for a long time and that won't cost you much, and that will also protect the environment.
10. A Wooden Salad Bowl transformed into a Lampshade
Materials needed: Old salad bowl or wooden bowl, hanging lamp, paint, sandpaper
Estimated cost:  10 dollars  *
Yes, it's always easier to pop over to Ikea when you need a new shade and you're willing to spend a few bucks, but that's no fun. Turning something into a qualitative decorative object is something to be proud of. It may take a bit of practice, but it's worth it.
Wooden Bowl Into Lamp Shade @MakeItRustoleum / Pinterest.com
If you have an old salad bowl or wooden bowl lying around, cut out the bottom with a saw, paint the outside, sand it down to give it an aged look and in no time you will have a lampshade. -day that Pinterest addicts will envy you. Plus, if you're particularly good at it, you might even sell them!Advertising
11. A Hanging Bar Shelf Pallet
Materials needed: An old palette, nails
Estimated cost:  20 dollars *
Getting a perfect and trendy bar corner at home often requires reaching in your pocket for some bespoke items, but what if you're not ready for it? If you can get your hands on an old pallet, then doors will open for you.
Pallet Into Hanging Bar Shelf @lovepropertyuk / Pinterest.com
This upcycling project requires some skill with the saw, but other than that it's all about sanding, varnishing quickly, and hanging on the wall. Nothing that complicated. When we see the quality of the result, we say to ourselves that it is worth spending the time necessary. All you have to do is stock up on bottles at Walmart so that you don't leave this beautiful shelf empty for too long.
12. Little Boat in Bed
Materials needed: An old boat, a mattress, a set of duvets
Estimated cost: From  200 dollars*.
We have all seen old boats abandoned in shipyards, but these old boats might still have a life ahead of them. Granted, this transformation is somewhat unusual, but if you've always dreamed of a boating-themed bedroom, then this idea might be for you.
Speed ​​Boat Into Bed @thisoldhouse / Pinterest.com
Just get your hands on an old little boat, take its guts apart and secure it, then put on a mattress, being careful not to hit your head on the steering wheel. It might not be the most comfortable bed around, but it will look great on your Facebook page !
13. A Bicycle in Vanity Unit
Materials needed: Old bike, sink, wooden slab
Estimated cost: 200 dollars
The bathrooms all look a bit alike, don't they? Why settle for a traditional porcelain sink when you can completely transform it into something extraordinary? Granted, salvaging an old bicycle and using it as a vanity unit may seem odd to some.
Bicycle Into Bathroom Vanity @lovepropertyuk / Pinterest.com
In reality, it gives a chic and unique look, which we could easily come to terms with. In fact, this fashion has even become popular across the world and can be found in many bathrooms. This is certainly not cheap, but then again, the things that are really worth it rarely are.Advertising
14. A Bench Skateboard
Materials needed: Old skateboards, glue
Estimated cost: Free /  5 dollars*
Bringing an urban touch into the home can be a risky business. If you go too far, you'll feel like you're living in an industrial factory, but a few subtle touches can go a long way. This amazing table-bench, for example, is made from old skateboards.
Skateboard Into Bench @ alyssascout107 / Pinterest.com
The aged look of this item should be a hit with skateboard fans, and it probably didn't cost a lot to make. All it takes is a little glue in the right places and a little sanding, and it rolls .
15. Guitar Case in Shelves
Materials needed: Old guitar case, paint, nails
Estimated cost: 10 to 20 dollars*.
We've all had old instruments lying around the house at one point or another in our lives, and if so, now would be time to take advantage of them. With a lick of paint, a few well-placed wooden slats, and a few lights, you can make a custom shelf.
Guitar Case Into Shelves @lovepropertyuk / Pinterest.com
It is a wonderful idea for music lovers and for those who like to have a unique decoration at home. So why not go for it, arm yourself with a saw and a brush and try to recreate that atmosphere… Who knows, you might like it.Advertising
16. A Door in the Office
Materials needed: An old door, hinges, metal feet
Estimated cost:  100 dollars *
Old doors are cumbersome and can regularly get in your way if you leave them lying around the house. If you have an old door on hand and need a new work desk, then take a look at this.
Old Door Into Desk @ManMadeDIY / Pinterest.com
For less than 100 euros you can turn this old door into something truly magical. It's not every day that you see offices like this. Sure, it might take a bit of skill and a fair amount of wax, but the end result is truly spectacular.Advertising
17. A Mini-Barbecue Car
Materials needed: An old car, a grill
Estimated cost: 100 dollars *
When buying your last car, there's a good chance you didn't think about keeping the old one and turning it into a grill, right? It would take some ingenuity and then between us, who has time to think about this kind of thing?
Old Car Into a Grill @fastgonza / Pinterest.com
The person who had this idea obviously had it in front of him. He used the front of an old car, opened the hood and placed a grill. It's pretty remarkable when you think about it, and if your garden is big enough, it's definitely worth a try!
18. Plastic Bottles in Garden Chairs
Materials needed: Metal, plastic bottles, string
Estimated cost: 50 dollars*
Are the cushions on your patio chairs missing? Are they so worn out that you think about throwing them away or giving them away? If so, there might be a solution you probably never thought of: plastic bottles.
Plastic Bottles Into Garden Chairs @arturodestructor / Pinterest.com
We cannot guarantee that these chairs will be the most comfortable in the world, but the person who came up with the idea is still to be congratulated. Just take a batch of bottles, tie them together, and then arrange them on the chairs. And there you have it, you now have a brand new set of waterproof garden chairs!Advertising
19. Table Bath & Garden Chairs
Materials needed: Saw, glass top, old bathtub
Estimated cost:   125 dollars*
An old tub stored in your yard can make it look awfully small, waiting to get rid of it. Usually they stay there for a while and give the impression that your garden is under construction. If you don't have the courage to get rid of it, get yourself a saw and turn it into something radically different.
Claw Foot Tub Into Patio Table and Chairs © Reddit.com
By adding legs, a glass top and after a good cleaning, you can transform your old tub into a table and chairs worthy of a pasha. This gives a very contemporary touch and is sure to make your neighbors green with envy.
20. Bicycles in Bar Stools
Materials needed: Old bikes, metal
Estimated cost: 100  dollars*
Can you imagine turning old bicycles into real bar stools? It may seem difficult to conceptualize, but don't panic, you will find that it is worth it. You just need to find someone and ask them to do it for you.
Bikes Into Bar Stools @smithersofstamford / Facebook.com
Seriously, it takes a definite talent to pull off this transformation, but even if you have to pay someone to do it, it's worth it to have such a cool bar. Just look at those leather seats and footrests made from pedals. Just awesome.Advertising
21. Shelf Cheese Box
Materials needed: An old cheese box, a leather strap
Estimated cost:  25 dollars *
If you can get your hands on an old cheese box, you could have a custom-made shelf for under $ 25. Just place a small shelf inside, hang it with a leather strap and you're done.
Cheese Box Into Shelf @cahuf / @hometalk / Pinterest.com
Buying such an item on Etsy could cost you around $ 100. By doing this, you not only preserve the environment by reusing items, but you also create something magical that you can pass on to your children. How not to love?Advertising
22. Old Shirts in Cushions
Materials needed: Old shirts, pads, sewing machine
Estimated cost:   20 dollars*
The idea of ​​making cushions out of thin air has been around for centuries, but have you ever thought that they could be this cute? In fact, using old shirts as a cushion cover is a great idea for several reasons.
Old Shirts Into Cushions @lovepropertyuk / Pinterest.com
Not only does it look pretty, but you can also make them from clothes of your deceased loved ones. Thus, it will add sentimental value to them and they will mean a lot to the person to whom you are gifting them. If you decide to make them for yourself, it's still a great idea worth considering.
23. Adjustable Wrenches with Wall Hooks
Materials needed: Keys, fire, nails
Estimated cost: 10 dollars*
Old adjustable wrenches often land in the garden shed or somewhere in the garage, and end up being forgotten for the next ten years, when they can in fact be used to make awesome hooks. To twist the keys, you will need either a flame or large biscoteaux, but whichever way you choose, it's worth it.
Wrenches Into Wall Hooks @boredpanda / Pinterest.com
Iron Man himself would be proud to hang them in his living room. Of course, this only works if it matches your interior design, but this look is still very much on trend right now. It is cheap, cheerful and elegant as you wish.
24. An Old Suitcase in an Armchair
Material needed: Suitcase, chair legs, cushions
Estimated cost: 60 dollars.
Suitcases from the 70s are very pretty and can really beautify spaces. In fact, they can be used for all kinds of things, from vanity cases to tables - and in this case, an armchair. The suitcase was opened, padding was placed inside and feet were placed on it.
Vintage Suitcase Into Chair @boredpanda / Pinterest.com
It's simple, effective, and most importantly, it won't cost you a fortune. If you get the suitcase from a flea market or other inexpensive place, this charming piece of furniture will cost you less than $ 60.
25. Bottles of Wine in Chandelier
Material needed: Cable, light bulbs, wine bottles
Estimated cost: 100 dollars *
This particular style of chandelier may not be to everyone's taste, but recognize that it is a brilliant idea. If you are a heavy wine drinker and have several empty bottles to spare, why not wash them down and turn them into a great light fixture?
Wine Bottles Into Chandelier @boredpanda / Pinterest.com
It's not every day that you walk into a house and see such a spectacular object overlooking the dining table. This is without a doubt an exceptional piece that will take quite a bit of work, but think about the compliments you will reap when your friends and guests see it!
26. A car tire transformed into a rocking horse
Materials needed: Tire, sharp knife, wooden board, two wooden blocks, wood screws, handlebars / rocking horse head, paint (optional).
Estimated cost: 8 dollars *
Why spend $ 20- $ 50 on a new rocking horse, when you can make one yourself from items that end up in the trash? If you're looking for a fun kid's toy to craft, try making a rocking horse from an old tire. First, you need to clean an old tire and measure its center, then cut it in half with a very sharp knife.
Car Tire Into Rocking Horse © kaykhoon / Shutterstock.com
Cut blocks to insert into the hollow interior of the tire to support it. Then take a wooden board and screw it into the wooden blocks. You can then attach the head of a rocking horse or place some kind of handlebar on the tire for your children to hold onto. Add a touch of paint and you're good to go!
27. Mason jars in herb gardens
Materials needed: Mason jars, soil, herbs (seeds or plants), water
Estimated cost:   12 dollars  *.
Mason jars are really versatile. You can use them for everything from home decorating to planting aromatic herbs. If you want to create an herb garden and have some old mason jars, you can easily make an indoor planting.
Mason Jars Into Herb Garden © ktkusmtku / Shutterstock.com
Choose a location and prepare the area for planting. Fill the Mason jars with soil, and insert the herbs (either seeds or fully grown plants, transplanted). Check out the online instructions for how to take care of certain herbs, as each plant species is different. With a little time and patience, you will be able to enjoy fragrant and delicious herbs in your own home.
28. Transformation of a pallet into a table and chairs
Materials needed: Wooden pallets, saw, nails, paint or wood stain.
Estimated cost: 17 dollars *
Wooden pallets are also very versatile. They've been around for centuries, and it's one of the easiest items to upcycle. On average, a wooden pallet costs around € 3, for the most basic version. As you can see in this photo, this person used several wooden pallets, turning them into a table and a mini bench.
Pallet Into Table and Chair © Bildagentur Zoonar GmbH / Shutterstock.com
All you need is a saw, nails, and some basic assembly knowledge. Before you throw away your wooden pallet, take a tour of your house and ask yourself what furniture you might need. Pallets can also make great decor items, herb gardens, and clothes racks, if you're creative.
29. A Van Hatchback Bench
Materials needed: Tailgate, planks, materials to build a wooden bench
Estimated cost: 85  dollars*
If you have an old pickup truck that you don't even hope to sell, you might be able to grab some spare parts from it. For this upcycling trick, you'll need an old pickup truck tailgate (you can also find one at the junkyard) and materials to build a wooden bench.
Pickup Tailgate Into Bench @bingteam / Pinterest.com
Addicted2DIY offers complete instructions, with list of cuts and all, for transforming a pickup hatchback into a bench. The result should be a rustic and one-of-a-kind piece of furniture, which will arouse the curiosity of many. It's a good way to use a tailgate after all. If you don't have a van, you can always pick up parts from a junkyard or from the Internet.
30. Cheese grater in jewelry holder
Materials needed: Cheese grater, paint
Estimated cost:   5 dollars*
The earring stands are priceless. Losing an earring is very annoying, and having a place to hang your jewelry on a daily basis means you won't lose anything. If you want to make your own earring stand, try an old cheese grater.
Cheese Grater Into Earing Stand @vanessacrafting / @valentinatheodoridou / Pinterest.com
Of course, it will first be necessary to clean the rasp well before attaching anything to it. You can also paint it to match your room. You will thus have a very practical jewelry holder, with holes of different sizes to hang your earrings on each side. Give new life to your old kitchen graters with this trick.
31. Hammers in Chair
Materials needed: Old hammers, concrete slab
Estimated cost: 17 dollars
Brazilian artist Leo Capote has found innovative ways to reuse old tools. If you have hammers on hand that you don't use (which you can if you work in the construction industry), you can use them to make a chair.
Hammers Into a Chair @gtaranto / Pinterest.com
You can do like Hood and use rows of hammers for the backrest and legs, or you can use one hammer per foot if you are using solid hammers. Just make sure that the seat support you choose is sturdy and securely attached to the hammers. It's a smart way to recycle something that would have been hard to find another use for.
32. A bed frame in bed of flowers
Materials needed: Bed frame, soil, plants, water
Estimated cost: 8 dollars
If you have an old bed frame that you don't know what to do with, don't get rid of it, you might be able to use it in some interesting way if you have a green thumb. You can indeed reuse an old headboard and an old metal footboard to delimit a space in your garden.
Bed Frame Into Flower Bed @ janp2018 / Pinterest.com
You can plant vegetables and flowers in your garden within the space you have defined. It will also act as a support for some plants (important if you are growing fruits like tomatoes). An old frame will give a rustic feel full of charm, but you can also paint it with weatherproof paint for another effect.
33. Sofa bathtub
Materials needed: Bath, sofa, cushions, paint
Estimated cost: 35 dollars
An old tub is not necessarily meant to be thrown away. Why not make a sofa out of it? This trick works especially well if you have a clawfoot tub, the trick is to clean it well first.
Bathtub Into Couch @cmmnteconomiser / Pinterest.com
Cut out half of the tub along its length, using something strong enough to saw through without breaking it. Then place cushions or a small mattress on the base of the tub, which will serve as your seat. You can also paint the tub to match the cushions. Just make sure the paint is dry before proceeding.Advertising
34. French doors in garden shed
Materials needed: French doors, nails, drill
Estimated cost: 35 dollars
Garden sheds are not cheap, it will usually fetch in the hundreds of dollars. If you have a pair of French doors that you are not using, consider converting them to a shelter. The person here created this shelter from unused doors that they had on hand.
French Door Into Garden Shed @FreshPatio / Pinterest.com
The shelter will certainly be a bit narrow, but it will allow you to store shovel, rake and other tools and will save you a good amount of money. Just make sure the doors are secure together (and you won't need the French doors for anything else).
35. An old bottle of whiskey in a soap dispenser
Materials needed: Bottles of whiskey, soap, soap spouts
Estimated cost: 12 dollars.
Whiskey bottles go with everything, and if you've got a few Jack Daniels bottles lying around, why not put them to good use? You can in fact transform them into soap dispensers and thus save money because you will only have the soap refill to buy.
Old Whiskey Bottles Into Soap Dispensers @budgetdumpster / Pinterest.com
Make sure you clean whiskey bottles well before you put soap in them, unless you want to feel like you're constantly at the bar. Once they're clean, insert soap spouts (which you can buy on Amazon) into them after you've filled the bottles with your favorite soap. This trick will add a unique touch to your kitchen or bathroom.
36. A greenhouse candy jar
Materials required: Gumball machine, soil, plants
Estimated cost:   12 dollars.
If you can manage to get the right climatic conditions in a greenhouse, you can grow just about anything from vegetables to fruit and even orchids or cacti. Sometimes it's best to start small when you're starting out, and recycling old materials is a cheap way to build a greenhouse.
Gumball Machine Into Greenhouse @urgoodbuyz / Pinterest.com
If you have an old candy jar on hand, consider turning it into a greenhouse. Clean the container well before placing the soil (or mixture) in it and planting the seeds. If you don't have a jar on hand, you can always use an old plastic soda bottle, emptied and cut in half.
37. From old suitcases to dressers
Materials needed: Old suitcases, chest of drawers
Estimated cost: $ 20 *
Old suitcases or briefcases can be used as extra dressers. All you need to do is buy or build the dresser frame, then slip the old suitcases in as shelves and drawers. It might make more sense to build the frame yourself, as this will allow you to take the dimensions and make sure the suitcases fit.
Old Suitecases Into Dressers @ theladyatno34 / Pinterest.com
If the overall appearance of the dresser is too "mismatched" for your liking, you can always paint the "dresser drawers" ​​to match each other. Or, you can leave them as is for a bohemian and vintage look. This tip is perfect for anyone who is hoarding a lot of suitcases at home without knowing what to do with it.Advertising
38. Colanders in Wall Lamps
Materials needed: Colander, bulbs, hanging system
Estimated cost: 25 dollars*
Lighting is an essential part of interior design. A creative lighting system will add charm to any space. Although the connection between old metal colanders and light fixtures is not obvious, you can, with a little creativity, transform them into quirky wall lamps.
Collinders Into Wall Lamps @arquitrecos / Pinterest.com
You can find it in any hardware store or flea market. Make sure they are made of metal, as the plastic could melt or even catch fire under the heat of the bulb. Insert a light bulb or battery powered light source into the colander. You can leave it as is (like a table lamp) or mount it on the wall, like in this photo.Advertising
39. Shovels on stools
Materials required: Shovels, metal pipes for the base
Estimated cost: 25 dollars *
With a little creativity, you can turn just about anything into a piece of furniture. These shovel-shaped stools are a good illustration of this. They are indeed built from old repainted shovels, which serve as both a seat and a support. However, you will have to make the base of the stool yourself.
Shovels Into Stools @Orlifshitz / Pinterest.com
After building this one, you can then attach the shovel that will serve as a seat. Be sure to flatten the end of the shovel so that you have a flat seating surface. Although these stools are not the most comfortable in the world, they are nonetheless successful. They could fit into any kid's room, with a little paint (and cleaning).Advertising
40. Pipes in the Library
Materials needed: Pipes, books, wall hanging
Estimated cost: 8 dollars* (without books)
Piping, whether it's metal or plastic, isn't always the easiest thing to upcycle, but it can be turned into something like this. Although narrow, the piping tubes can actually serve as shelves if the books are held in place by another pipe on top.
Piping Into Bookshelf @dekorle / Pinterest.com
It all depends on the plumbing you have. This handyman had pipes that could be hung on the wall, with a space between the two pipes to accommodate books with a hard cover. It's up to you to see how the necessary adaptations according to the material you have to get something similar, make sure that everything is sufficiently spaced and solid.Advertising
41. Window in Table
Materials needed: Window, materials to make a table, paint
Estimated cost: 40 dollars *
Old windows aren't always an item you find in your garage or workplace, but you might have one if you've recently renovated your home. If so, you could use it as a tray to make a coffee table.
Window Into Table @indulgyworld / Pinterest.com
You should know, however, how to build a table from wood planks (or metal, depending on the material of your window). After you assemble it, you can paint the wood to match the table with the rest of your room. Just be sure to let everything dry before putting anything on it.Advertising
42. Oars at the head of the bed
Materials needed: Oars, nails or wood glue
Estimated cost: 8 dollars *
Wooden oars are of little use outside of their intended use. Most oars these days are made of plastic, metal, or some other non-absorbent material. If by any chance you have a stock of wooden oars that you don't know what to do with and don't know where to store, get creative like this person did.
Oars Into Headboard @ dmc1444 / Pinterest.com
After cleaning the wood well, you can fix the wood oars together using nails or strong glue. You can repaint your new headboard if you like or leave the wood as is for a more rustic look. This headboard is not something you see every day, which is quite a good thing when it comes to interior design.
43. Chandelier Test Tubes
Materials needed: Chandelier base, test tubes, colored liquid
Estimated cost:   25 dollars  *
Chandeliers are expensive items that can run into the hundreds or even thousands of dollars. They are generally large in size and unwieldy, depriving those living in a confined space of them.
Test Tubes Into Chandelier @micamutt / Pinterest.com
An artist has found a way to make a funky, colorful chandelier that can be hung anywhere. You will need a metal base, test tubes (possibly filled with liquids of different colors for a rainbow effect) and strong glue. Glue the cover of the test tubes on the base of the chandelier. Once they are dry, you can hang them up. The effect of light combined with the color of the liquid will give your room a magical look.
44. French door in Garden gate
Materials required: French door, fence, hardware
Estimated cost:  42 dollars *
French doors can be used for many things outside the house, and one of them is to make a garden gate. You will need a fence and a way to attach the gate to the gate.
French Door Into Garden Gate @apeggio / Pinterest.com
Note that you may need to remove the glass, depending on the area where you live. If you are in an area subject to strong winds and heavy rain, it may be better to remove the glass for this project. You can decorate your new front gate with colorful and flowery planters, just like this person did.Advertising
45. A skateboard in dog bowls
Materials needed: Skateboard, feet, drill, nails, saw, bowls
Estimated cost:   42 dollars *
When it comes to dog feeding, some people swear by the raised bowls while others think it makes their dog eat too quickly. While it is not recommended to use a raised range if your dog eats fast, you might want one if your dog is not bulimic.
Skateboard Into Dog Bowls @ wintertiqoha976 / @tiffanyfong / Pinterest.com
You can do this using a skateboard. Saw two holes in the skateboard that will be the center of your dog's bowl. Then attach legs to the base of the skateboard and you just have to place the bowls in the holes to get a raised bowl.Advertising
46. ​​A Table Factory Cart
Materials needed: Factory trolley, wood stain / paint
Estimated cost:   8 dollars *
A factory cart can be transformed into a table quite easily. If you have an old factory cart on hand that you can't get rid of, you might consider cleaning, polishing and repainting it or staining it to make a rustic table or ottoman.
Factory Cart Into Table @lucianaxm / Pinterest.com
Depending on the configuration of the cart, you may not have to put much effort into turning it into a table. A trolley is still a table, and the wheels can come in handy if you need to move it around to vacuum. This tip is way better than spending several hundred dollars on a coffee table that has been specially aged to look rustic.
47. Elastics in Chair
Materials needed: Elastic bands
Estimated cost: Not known (for this chair)
An artist created this chair using no less than 65,000 rubber bands. While we're not sure how much weight she can take, there's no denying that she looks really cool, and the effort it takes to build something like this is pretty impressive.
Rubber Bands Into a Chair @federicocurti / Pinterest.com
Even if you probably don't have 65,000 rubber bands on hand (or the time and patience to make a chair out of those rubber bands), you can still use a generous amount of colored rubber bands for decorative purposes. By covering the slats of an ordinary wooden chair with these colored elastics, it will give a touch of originality to your dining room table. Plus, you'll always know where to draw if you need a rubber band for anything.
48. File filing cabinet in Credence
Materials needed: File filing cabinet, paint
Estimated cost: $ 40 *
A credenza, for those who do not know, is a sideboard placed in a dining room. Usually, it is flanked by another cabinet, or it is topped with glass shelves. Although splashbacks are usually made of expensive wood, this is not essential to their aesthetics.
Card Catalog Into Credenza @ jodibailey62 / Pinterest.com
An old filing cabinet can be used as a splashback, and it will even provide more organized storage space than the latter. If you find one in a flea market or garage sale, go for it. Clean it and repaint it, then place it in your hallway or dining room, it will give it a vintage touch.Advertising
49. From the cradle to the office
Materials needed: Blackboard top, hot glue, saw, cradle
Estimated cost:   42 dollars*
If your kids are past the cradle stage and you're looking to make something out of it, consider turning it into an office. You can find chalkboards at a home improvement store. Remove the sides of the crib and glue the top of the chalkboard to the level of the box spring.
Crib Into Desk @sofipini / Pinterest.com
You can add whiteboards, chalks, and any other craft materials you need on the bed slats. Take two children's chairs and voila! You now have a DIY playstation that won't have cost you much.
50. Recovery door. in cupboard door
Materials required: Recovered door, hardware
Estimated cost: 17 dollars *
Closet doors can get pretty expensive if you buy them new, so why not use an old salvage door to save yourself the expense? A door recovered from a garage sale or a junkyard is much cheaper and, if it is in good condition, it will fit perfectly into your space.
Salvaged Door Into Pantry Door1. @hgtv / Pinterest.com
Remove your old cupboard door (the one you don't want) from its hinges and replace it with the recovered door after cleaning it well. You can repaint or stain the door to suit its condition or appearance, or leave it as is like this designer did for a more rustic look.