Traveling This Summer? Here Are The Best Getaway Recommendations For A Solo Trip
These unique accommodations have something to impress. Sea views, lovely villas and swimming pools galore: that's what travelers want this summer.
Thinking of some last-minute vacation rentals you could enjoy this summer?

These unique accommodations have something to impress. Sea views, lovely villas and swimming pools galore: that's what travelers want this summer.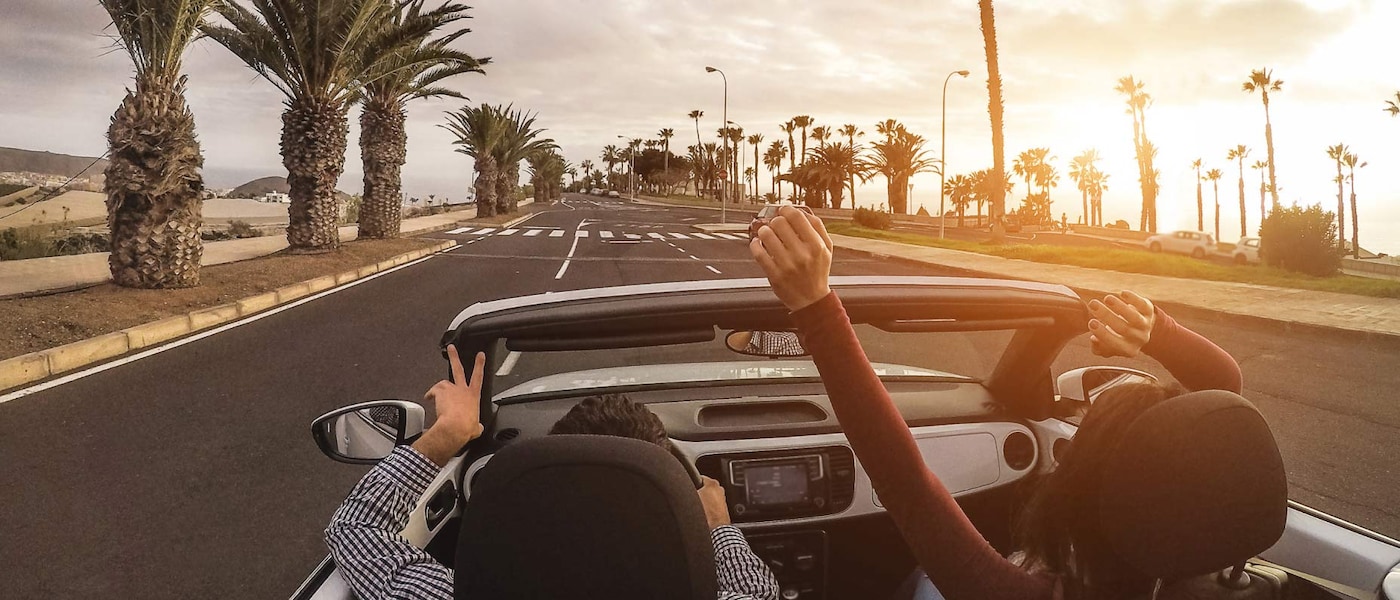 Take a look at our selection below, then log on to Partnerize for trackable links and creative resources.
New York
Summer Break
to.p.d. Are You Traveling This Summer? Here Are The Best  Getaway Recommendations For A Solo Trip. $1499
City Break - 6 days - flight, hotel and 3 activities included.
What better way to enjoy the long summer days followed by sweet evenings than "the city that never sleeps"
Be sure, New York is hotr than ever and at Connections, we are happy to make you enjoy it with a colorful Summer Break including three unique experiences. Embark on your direct flight, spend 6 unforgettable days starting with a walk full of surprise with one of the BE NY guides.
In the brand new New York SUMMIT One Vanderbilt attraction, you can admire the New York skyline from above in a completely fascinating space.
We reserve access for you on the day of your choice! We also planned a magnificent activity at the end of the day: a two-hour cruise on the Hudson River.
Lady Liberty is not far away and the Manhattan skyline and the Brooklyn Bridge will have no secrets for you after this trip.
Succumb to the wonderful summer atmosphere of New York with the Summer Break.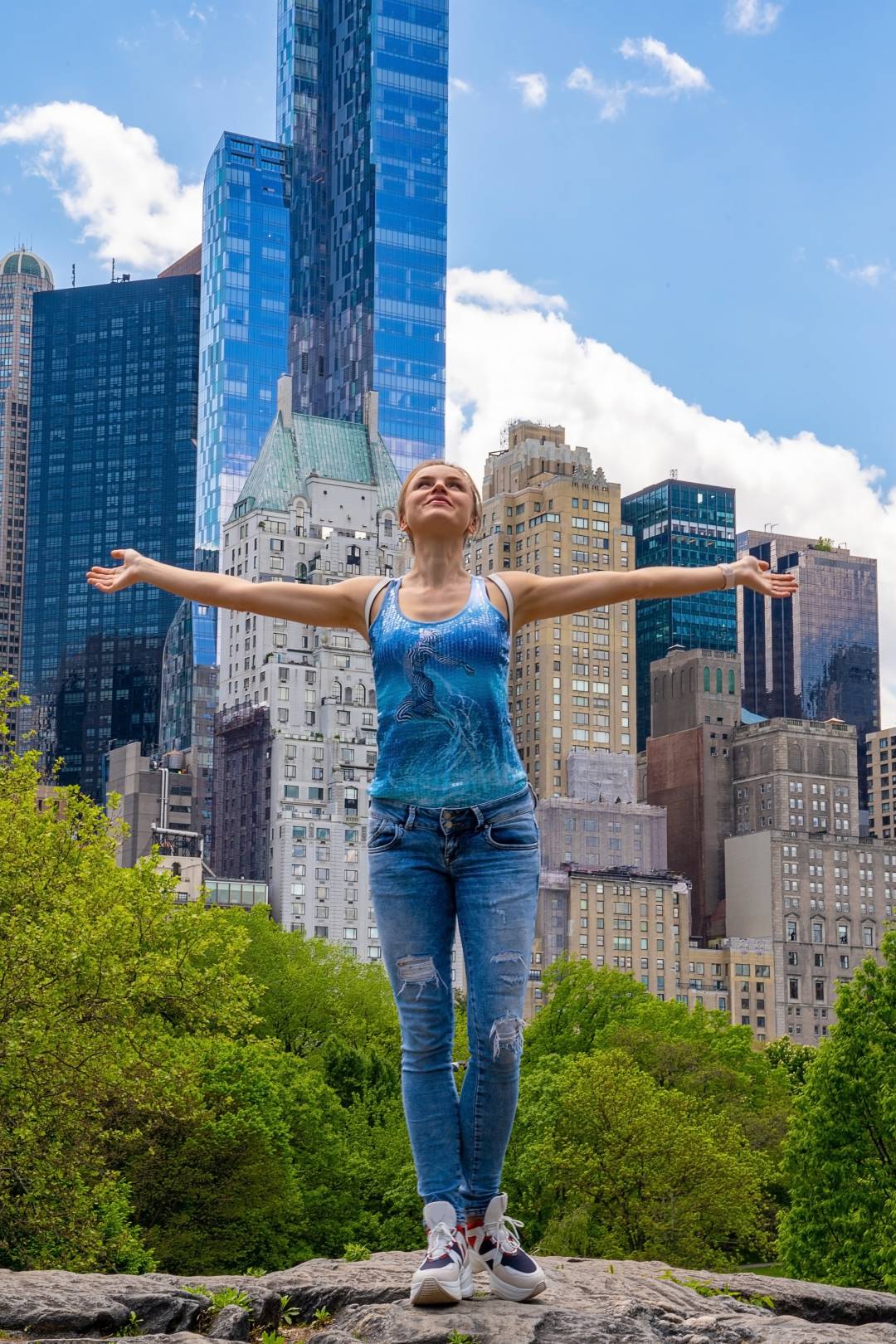 Choose your hotel
Your accommodation? A stone's throw from Times Square, the CIVILIAN hotel is the new place to be for couples or friends. Families will feel their best in our classic Belvedere hotel, located a few meters away. Rather Downtown? The very trendy 50 Bowery welcomes you with open arms. In Brooklyn, we have very nice rooms at the Hampton Inn Downtown Brooklyn. The choice is vast, but your exceptional nights of sleep are guaranteed.
Civilian **** |$ 1499
The dynamic district of Hell's Kitchen welcomes CIVILIAN, near Times Square. The colors, curtains and fun details refer to the theater. You stay in a Cozy Queen room, perfect for couples or if your young adults prefer to sleep in their own room. For some departure dates, rooms with 2 beds are available: Cozy Twin (max. 2 Pers.) or Spacious Double (max. 4pers.), so hurry up! Your room will be your cocoon in New York for the duration of your stay.
For this stay, the full cleaning service is included: you will find your room refreshed every evening with a bed made and a resplendent bathroom. In addition, you will benefit every day from high-speed WiFi for video streaming and a subscription to the TMPL wellness center.
TRAVEL WITH 4 ADULTS TO.P.D. $1399    BOOK NOW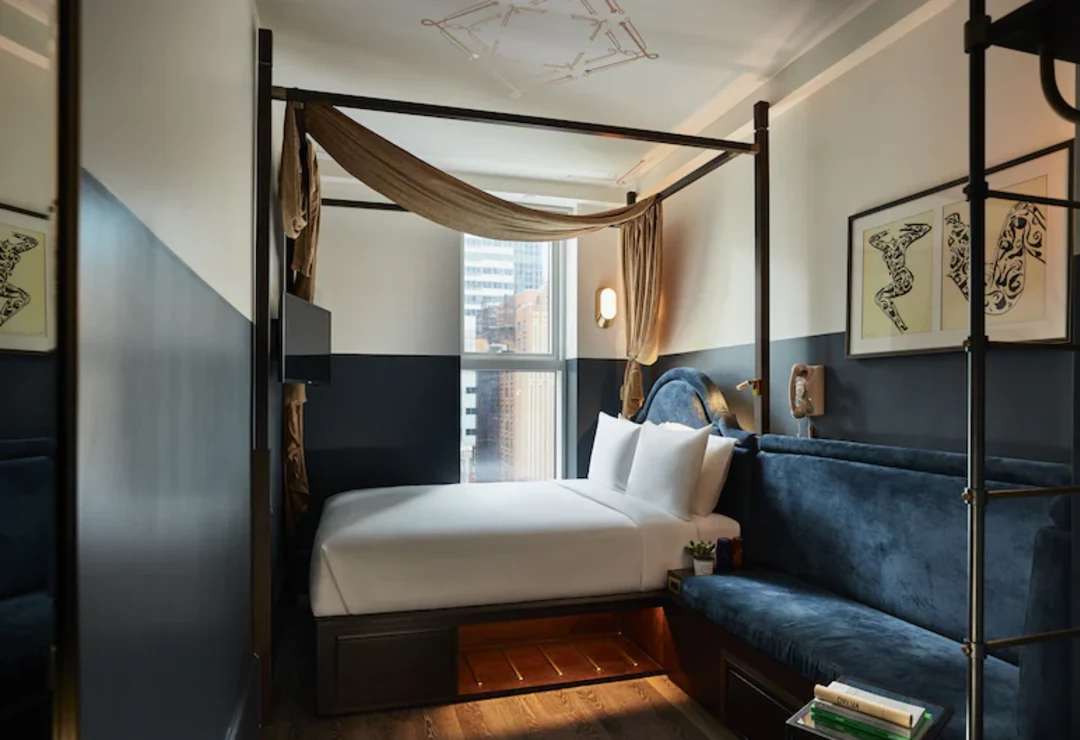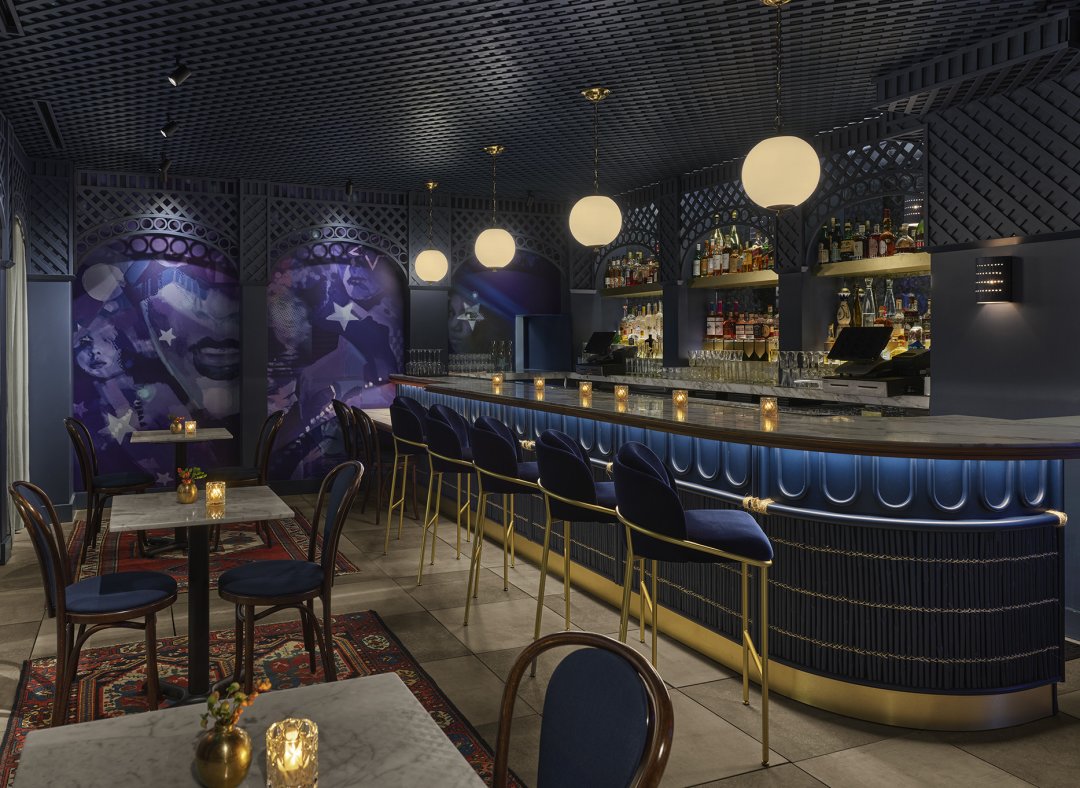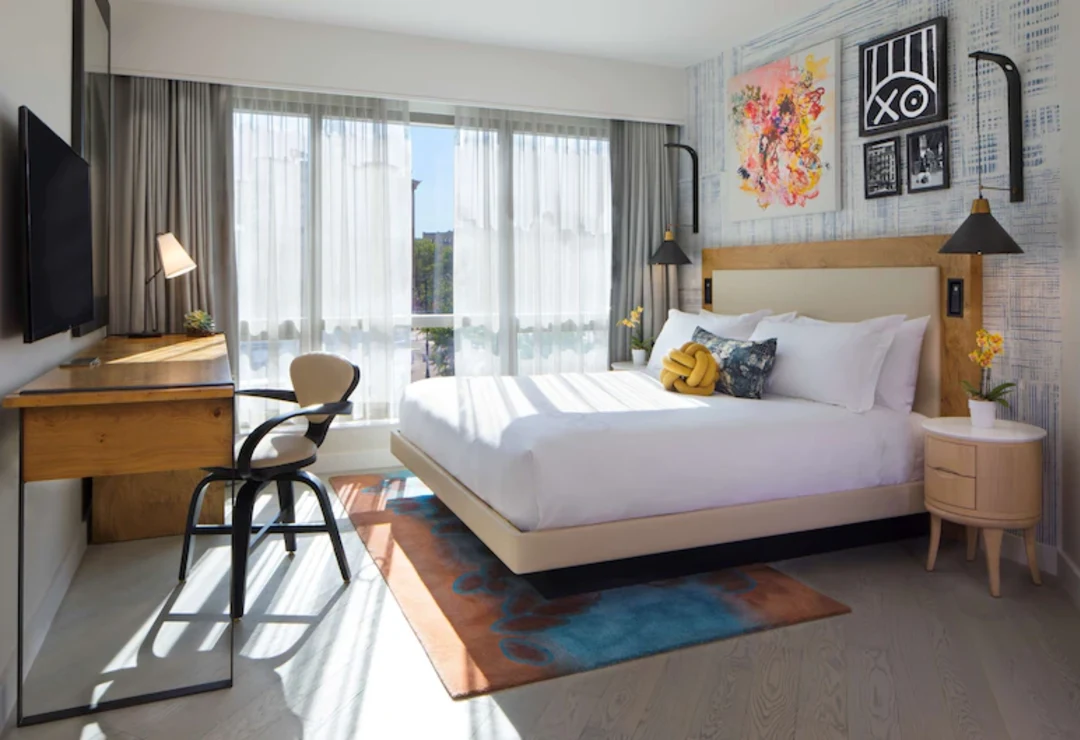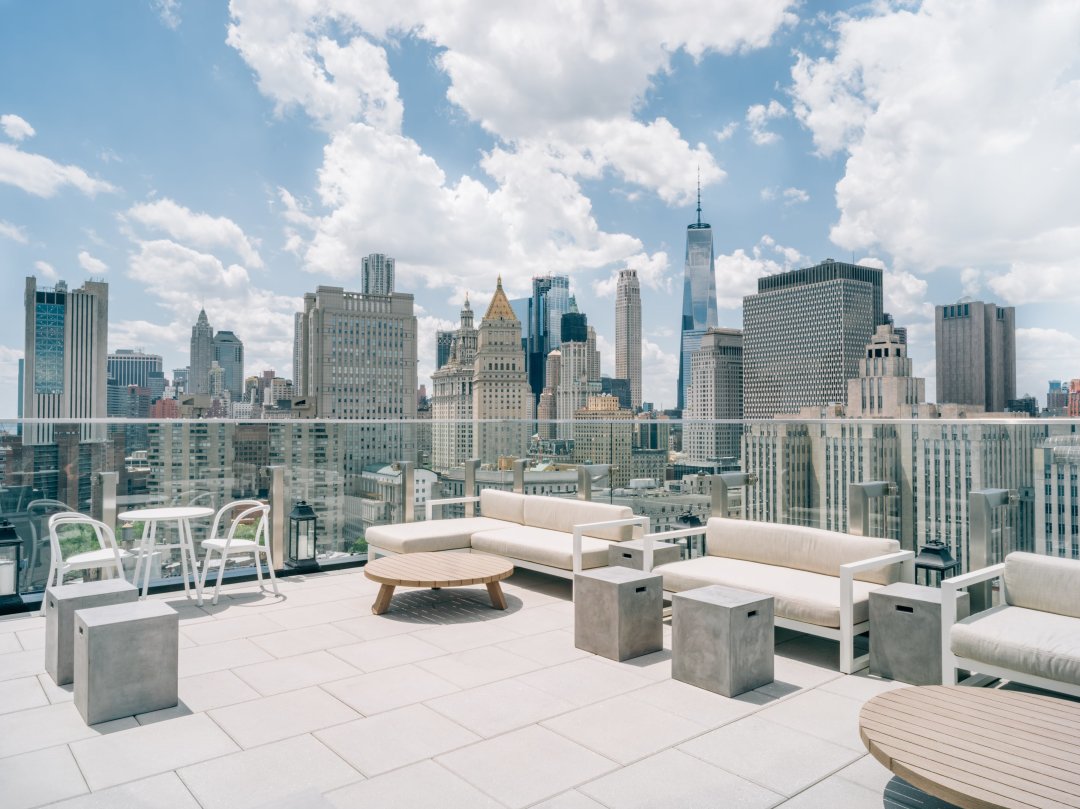 50 Bowery **** | àpd. $ 1559
Breakfast included
A boutique hotel in the heart of Chinatown? This establishment is located at the foot of the Manhattan Bridge at the crossroads of the oldest but now the trendiest of the Big Apple neighborhoods: Soho, Lower East Side, Tribeca and Brooklyn. Several subway stations within 500 meters will take you in a jiff of the 4 corners of Manhattan and Brooklyn. It is the elements of the old Chinatown that served as inspiration for the design while the modern decorative touches reflect Chinatown-la-modern.
The rooms with oak parquet floors are flooded with light thanks to huge windows and decorated with works of art from the New York art scene. And the icing on the cake is the lounge-terrace on the 21st floor with a magnificent view of the Manhattan skyline. A fitness center is available 24 hours a day.
TRAVEL WITH 2 ADULTS AND 2 CHILDREN UNDER 18 YEARS OF AGE FROM $ 1249 P.P.BOOK NOW
Belvedere ***+ | $ 1599
Belvedere is a magnificent hotel with a superb location on the W48th - in the heart of the Theater District and 2 steps from Times Square! Your best choice for your first visit to New York. For three decades, Connections customers have felt at home here. No wonder many of them are going back. Built in the 1920s, it represents the Art Deco style in all its splendor.
The spacious and elegant rooms in neutral tones offer irreproachable comfort. Each room is equipped with a kitchenette with fridge and microwave. Our advice: choose a luxurious Executive room with individual airco and deluxe care products. There is a warm atmosphere, your stay will not lack flavor!
TRAVEL WITH 2 ADULTS AND 2 CHILDREN UNDER 17 YEARS OLD FROM $ 1199  BOOK NOW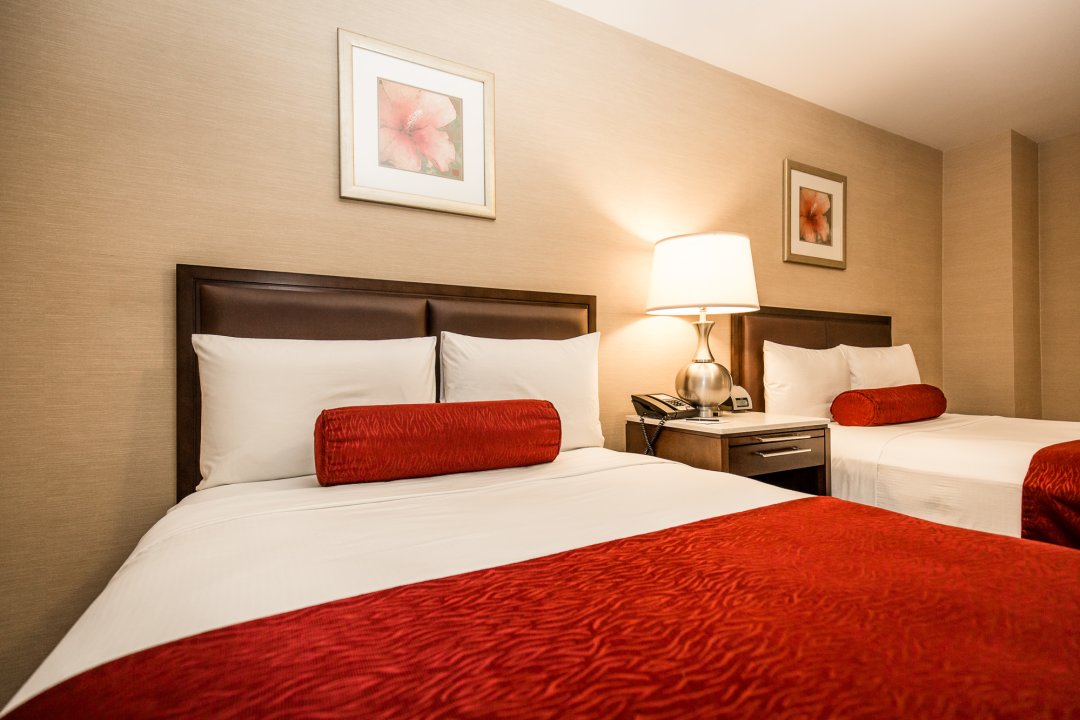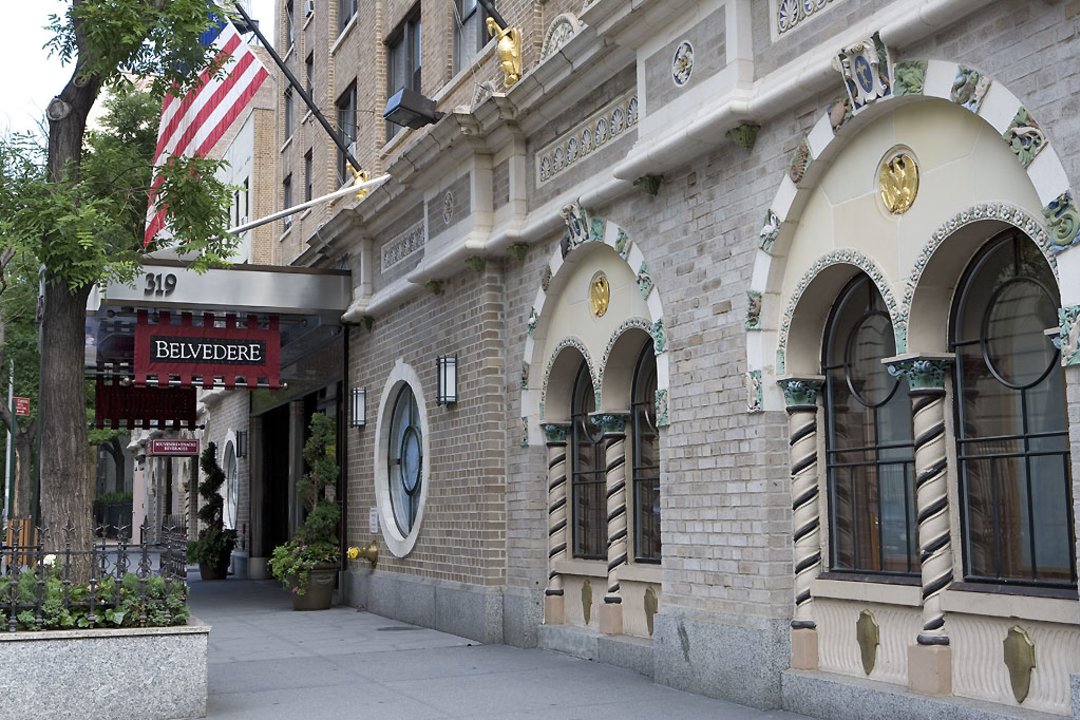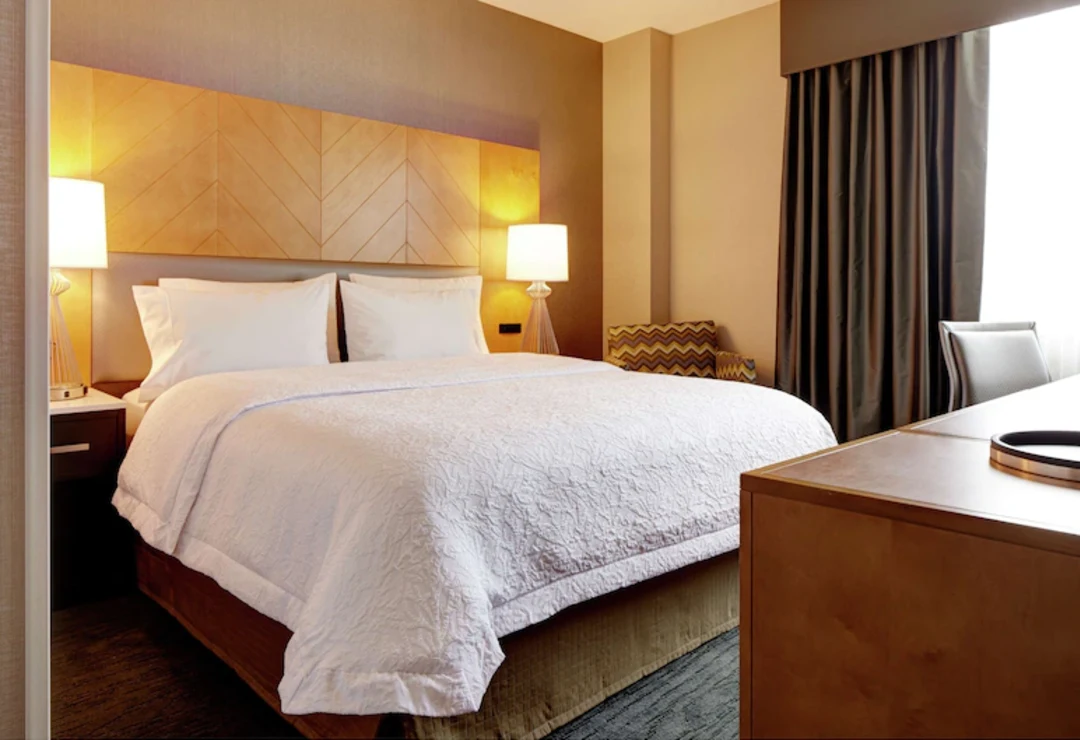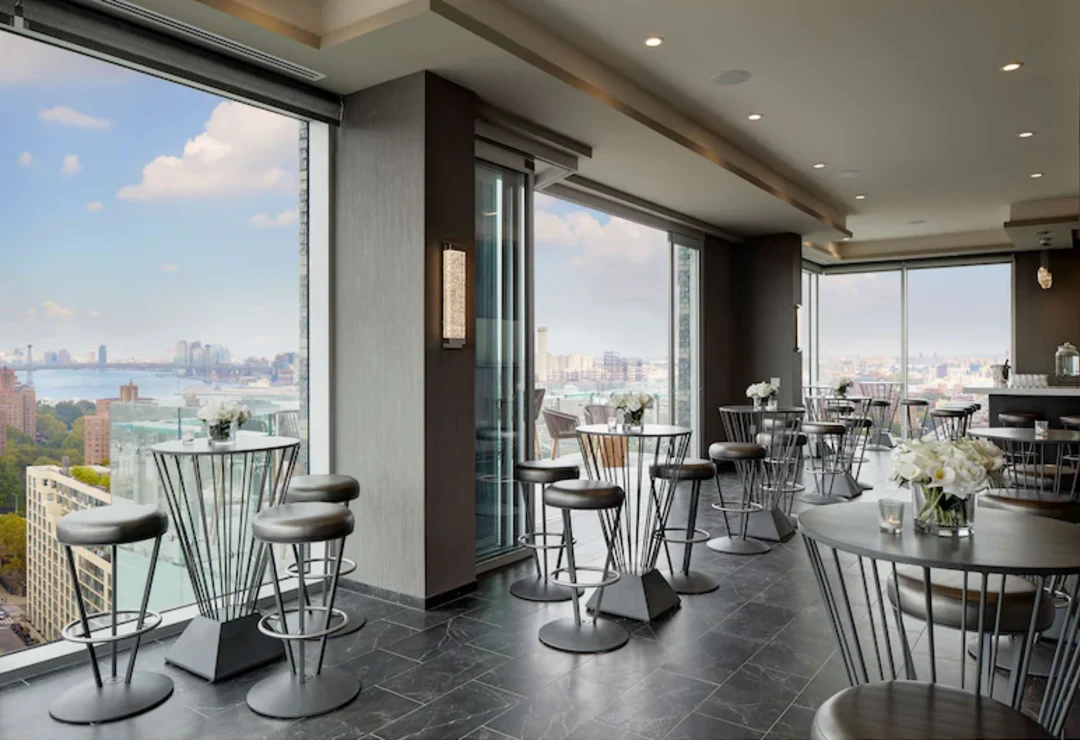 Hampton Inn Downtown Brooklyn $ 1559
Breakfast included
This hotel is located in the heart of Brooklyn, a few steps from the Manhattan Bridge. The subway (station at 600 m) takes you in a few stops to Downtown Manhattan.
After a busy day, you can relax with a drink or a snack in the hotel lobby. Every morning, an included breakfast is served in the lobby-bar-resto, hot waffles included. To perfect your condition after a day of discovery in the streets of New York, go to fitness. You are staying in a standard room (21 m²) with 1 king bed or 2 double beds.
TRAVEL WITH 4 ADULTS € 1225 P.P.BOOK NOW
Mint House *** | $ 1669
The comfort of home and the luxury of a hotel: you will find this ideal combination at Mint House. A historic building at the foot of the iconic Brooklyn Bridge houses spacious and elegantly decorated studios. Artistic photos, a vinyl record player (you can borrow records at the reception) are decorative extras connected to the spacious living and sleeping space.
You will appreciate the comfort of the kitchenette even more. You will appreciate even more the comfort of the kitchenette (Studio - max. 2p) or the fully equipped kitchen with dining area (Studio Plus - max. 2p and Deluxe - max. 4p). In City Acres, the delicatessen at the same address, you can buy all the ingredients or dishes prepared to fill your refrigerator or prepare a delicious meal. There is also a café, healthy dishes at Blue Park Kitchen, rooftop dining at SAGA or the award-winning Michelin-starred Crown Shy restaurant.
Still to discover: a real gym, pilates, bowling, snooker, table tennis, golf simulators... Everything is available free of charge on a first-come, first-served basis. The ideal base for the modern urban nomad with a sense of style.
TRAVEL WITH 4 ADULTS  $1290 P.P.BOOK A STUDIO NOWBOOK NOW A STUDIO PLUS OR DELUXE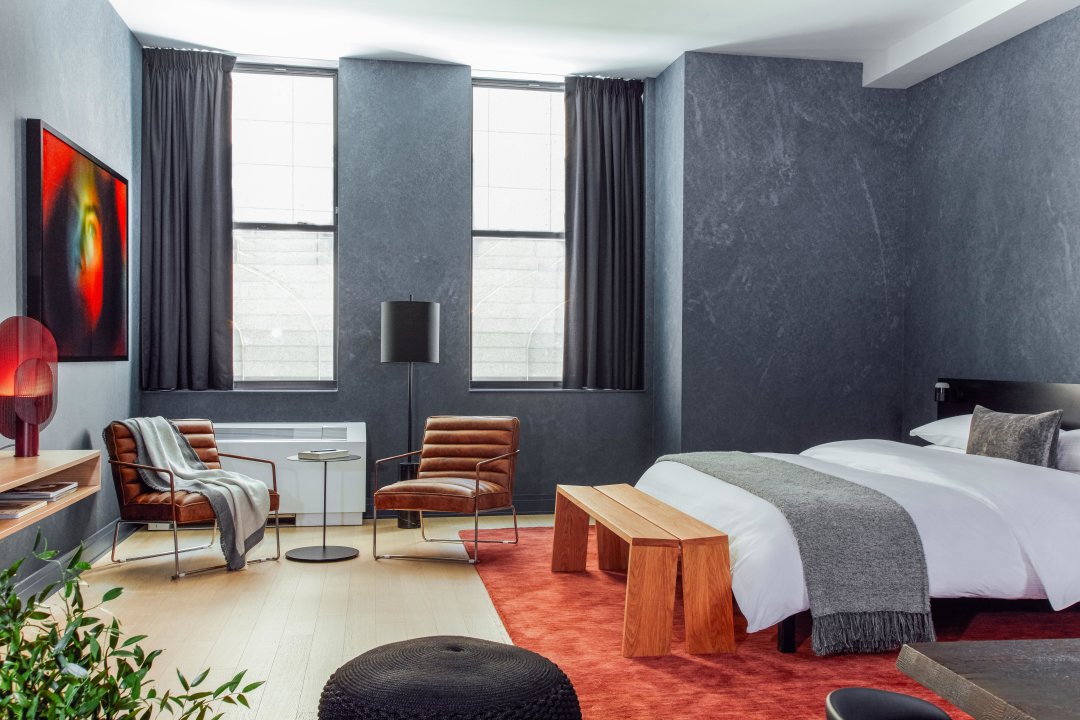 Activities included
Prepare your agenda in advance. Our advice: first choose your BE NY walk and check what day it will take place. It is best not to plan the evening cruise on the day of arrival or if you take a walk at 4 p.m. For the SUMMIT, select a non-modifiable time on the day of your choice*. Activities subject to availability. We will contact you as soon as possible if the chosen time is not possible.
Walk in NY between Belgians
Connections organizes with Patrick van Rosendaal and his BENY team daily walks in New York City. Patrick is a Belgian New Yorker and official guide who is pleased to share his passion for New York. Treat yourself to an unforgettable walk in Manhattan or Brooklyn!
BE NY walk
The Midtown Manhattan walk invites you to explore the main high places in central Manhattan and is the ideal walk for a first discovery (sea + Sat). NoHo, SoHo, Little Italy and China Town reveals for you, the secrets of Lower Manhattan (game). The Brooklyn to Downtown Manhattan tour takes you from Williamsburg, Brooklyn's trendiest neighborhood, to the Wall Street financial anthill (Mar + Fri). Meatpacking District, Chelsea & Hudson Yards takes you from former slaughterhouses to the brand new part of the city via the High Line (lu). Do you have trouble choosing? Book an extra walk! $65, enf. (2-16) € 33.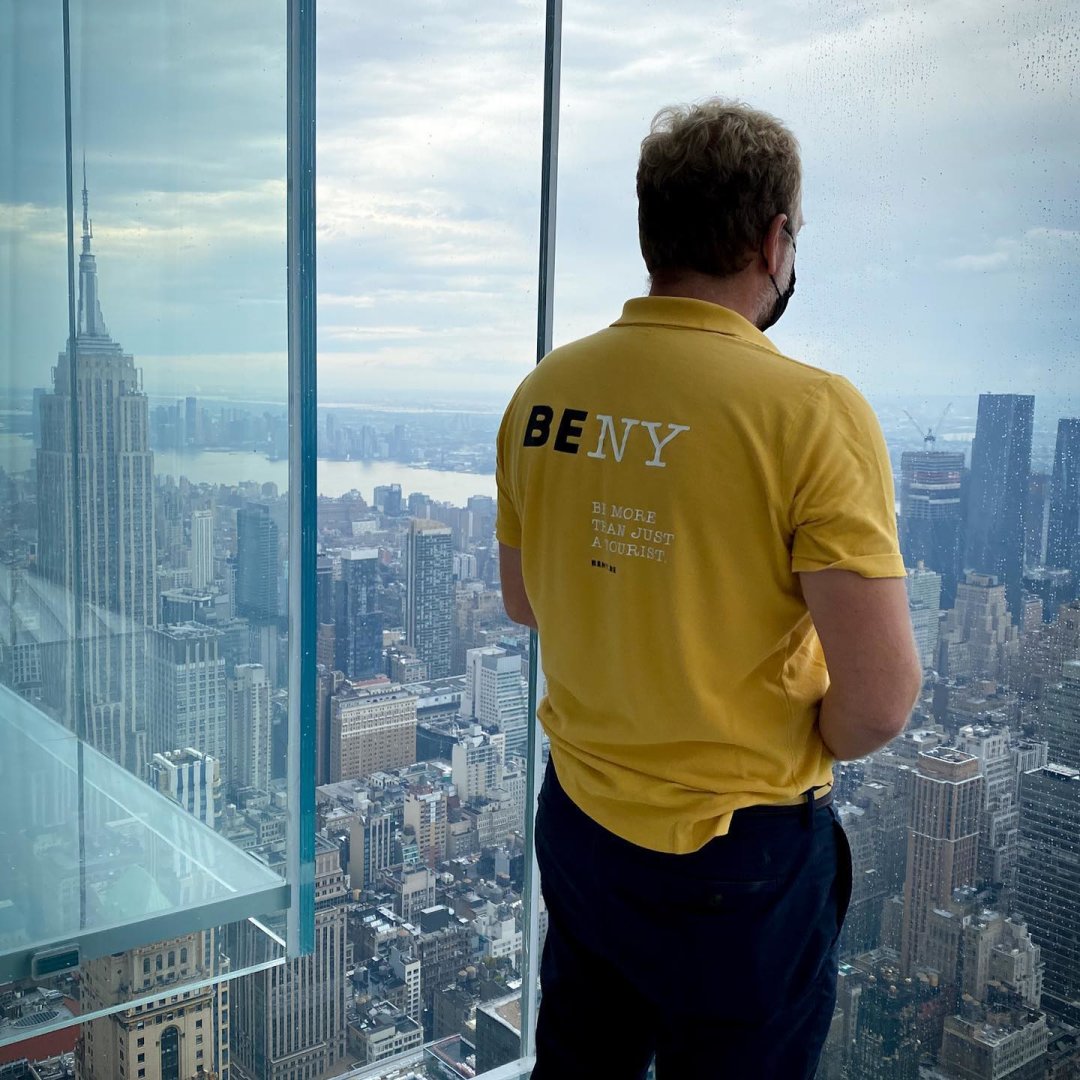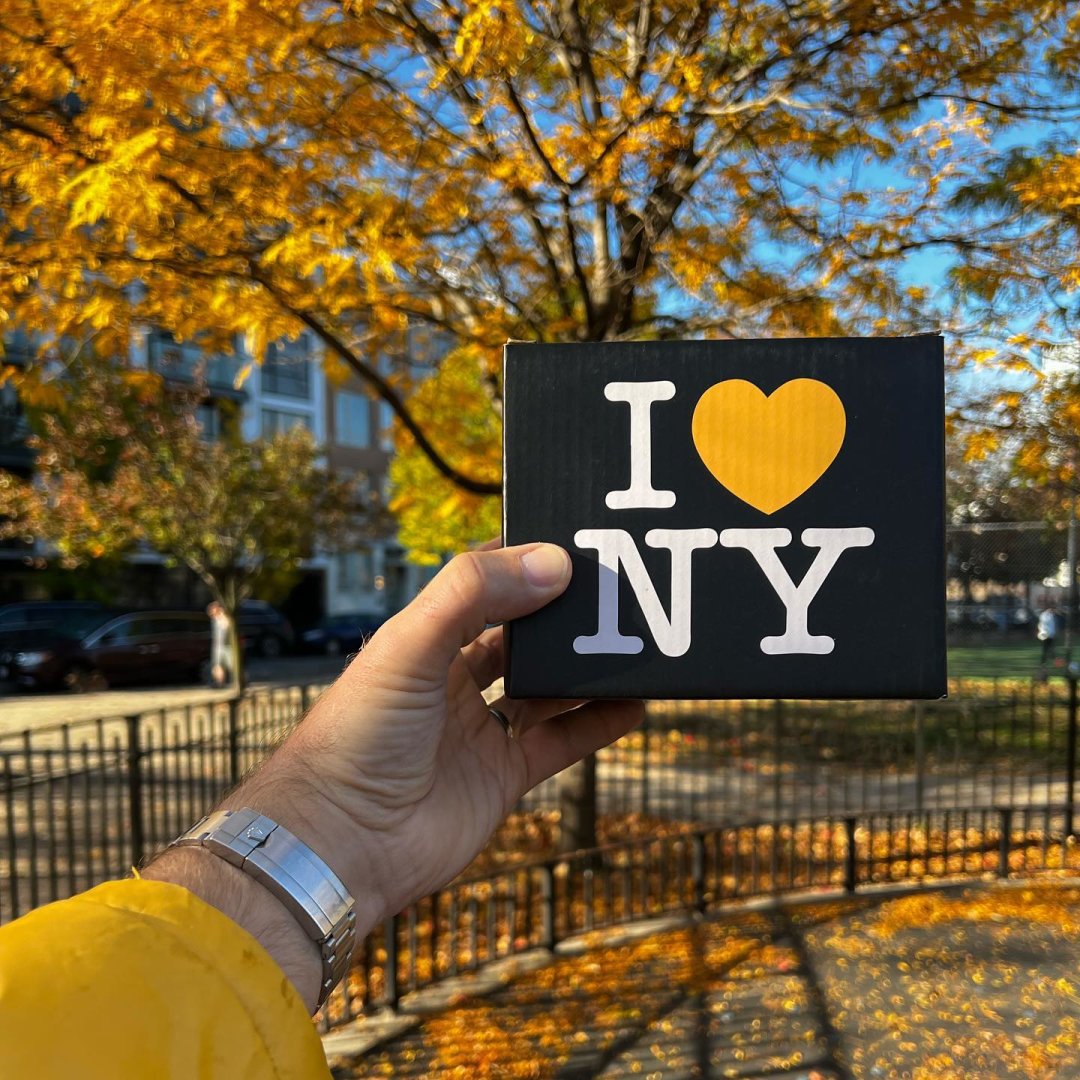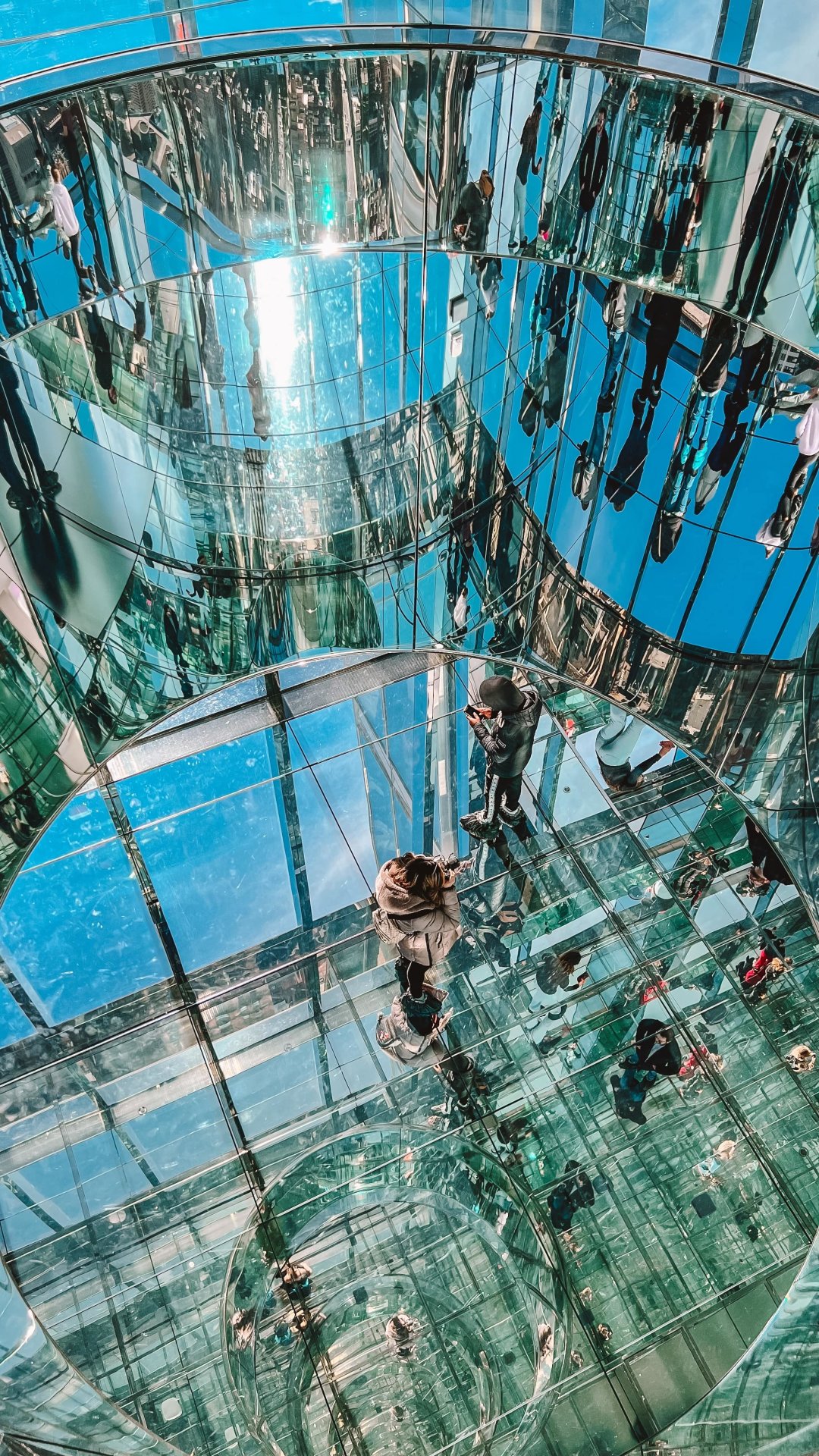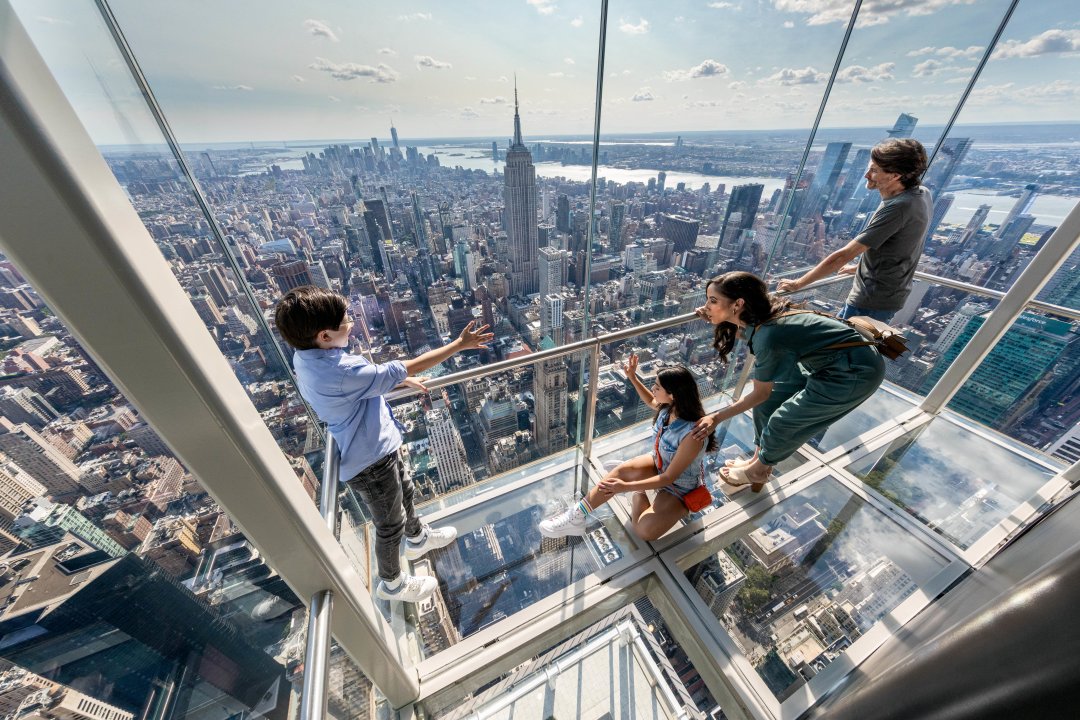 SUMMIT One Vanderbilt
The novelty not to be missed in New York is undoubtedly the SUMMIT One Vanderbilt. A platform at a height of 310 m may not be exceptional in Manhattan.

What is unique is the interactive artistic installation SUMMIT AIR by Kenzo Digital, with glass and mirrors above, next to and below you. The daredevs rush on the glass cornices above Madison Avenue in SUMMIT LEVITATION. In the AFFINITY space with silver balloons, your experience will be fun and interactive. Climb a little higher, from the 91st to the 93rd floor, and go out on the terrace.
Sunset Cruise on the Hudson
Enjoy the light sea breeze and views of the skylines of Manhattan, New Jersey and Brooklyn at nightfall.
A guide will provide you with fascinating explanations and you will stop at the foot of Lady Liberty to take close-close photos. You will sail under the BMW decks (Brooklyn, Manhattan and Williamsburg) before returning to the dock in Midtown. Departures are daily at 7 p.m. The cruise lasts 2 hours.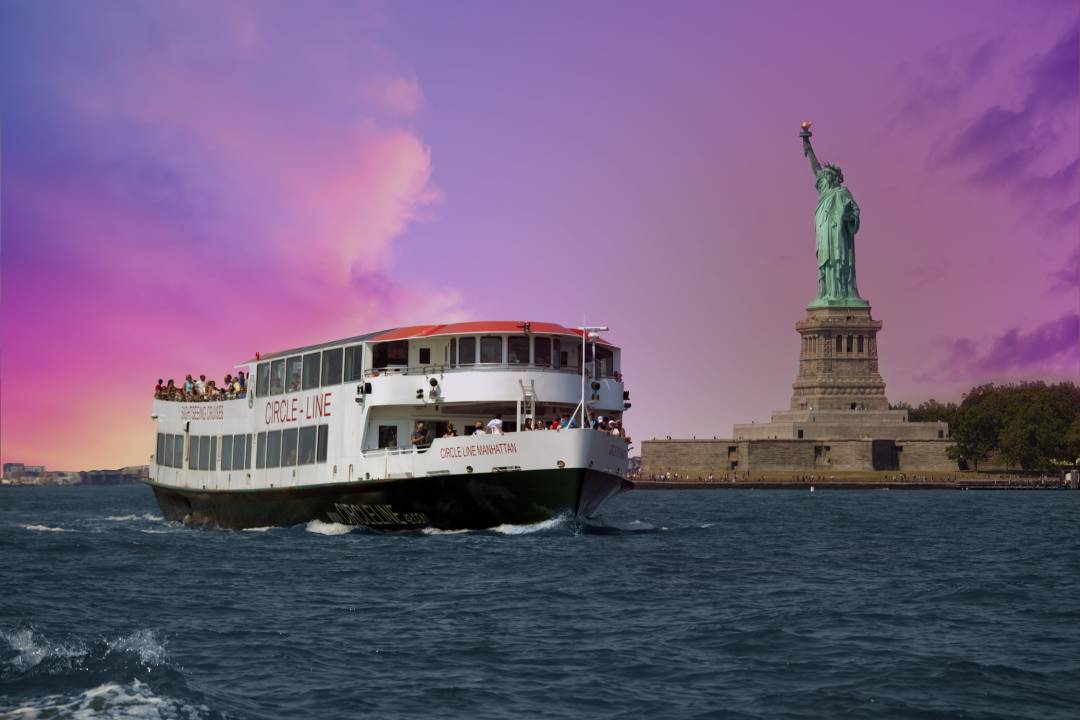 What is included?
Renowned getaway destinations by country  :
When it comes to getaway recommendations, it largely depends on your preferences and interests. However, here are some popular getaway destinations that offer a variety of experiences:
Known for its stunning beaches, vibrant culture, lush landscapes, and luxurious resorts, Bali is a great getaway for relaxation, adventure, and spirituality.
With its romantic ambiance, iconic landmarks like the Eiffel Tower and the Louvre Museum, charming streets, and delicious cuisine, Paris is an ideal destination for a cultural and culinary escape.
Famous for its picturesque white buildings, blue-domed churches, breathtaking sunsets, and volcanic beaches, Santorini provides a romantic and visually stunning retreat.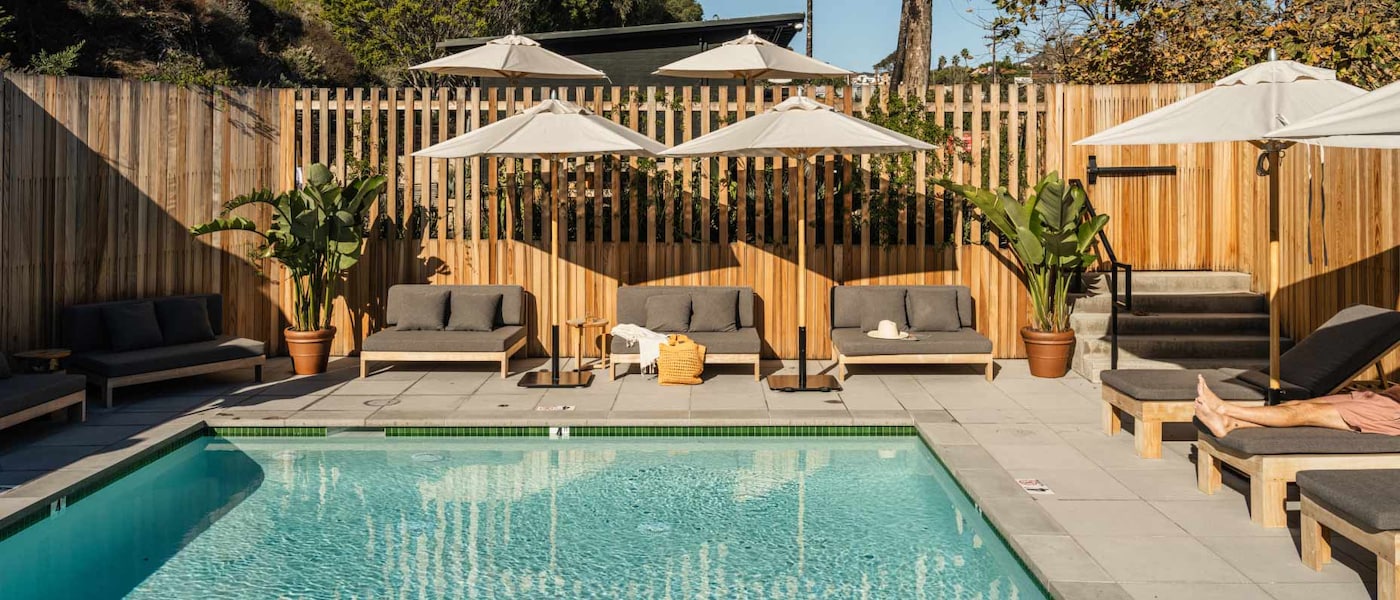 Nestled amidst the majestic Southern Alps, Queenstown is a paradise for adventure enthusiasts. You can enjoy activities like bungee jumping, skiing, hiking, and breathtaking landscapes.
With its traditional temples, beautiful gardens, historic geisha district, and rich cultural heritage, Kyoto offers a peaceful and culturally enriching getaway.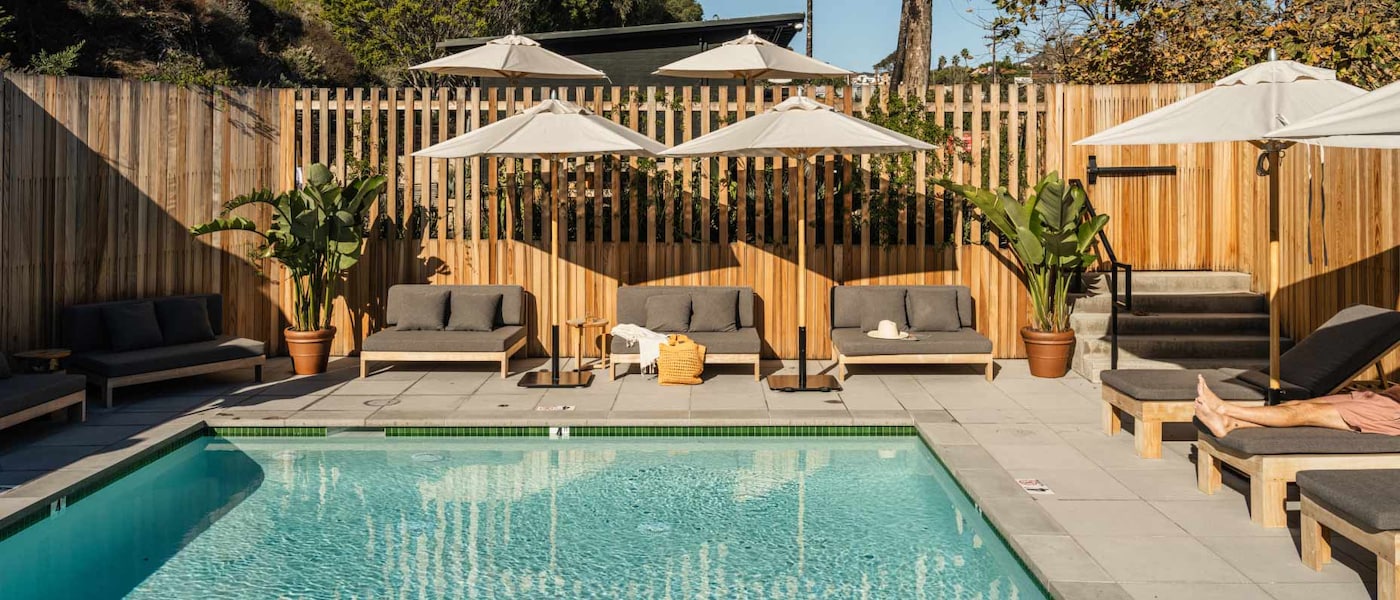 If you love nature and adventure, Costa Rica is a fantastic choice. It boasts lush rainforests, stunning beaches, diverse wildlife, and activities like zip-lining, surfing, and hiking.

Immerse yourself in the vibrant colors, bustling souks, and intricate architecture of Marrakech. Explore the medina, visit stunning palaces, and indulge in delicious Moroccan cuisine.

Cape Town, South Africa
Combining natural beauty with a cosmopolitan vibe, Cape Town offers stunning landscapes, pristine beaches, world-class wineries, and iconic attractions like Table Mountain.
For outdoor enthusiasts, Banff National Park is a must-visit. It features snow-capped mountains, turquoise lakes, hiking trails, and opportunities for wildlife spotting.
If you're seeking a luxurious beach escape, the Maldives is perfect. It offers pristine white-sand beaches, crystal-clear waters, private overwater bungalows, and world-class diving.
Remember to check travel advisories and guidelines before planning your getaway, as the situation can change due to various factors.