Arts Take The Sky with Air France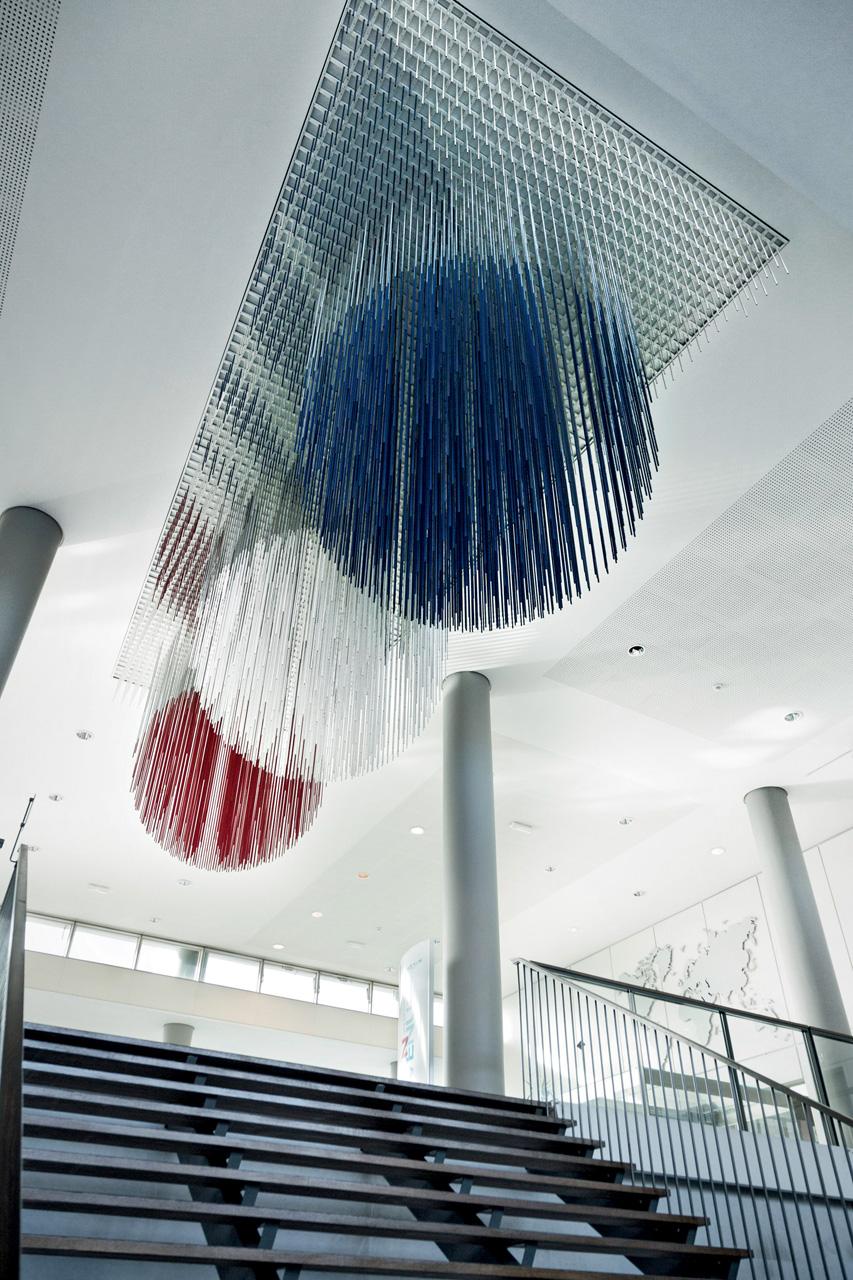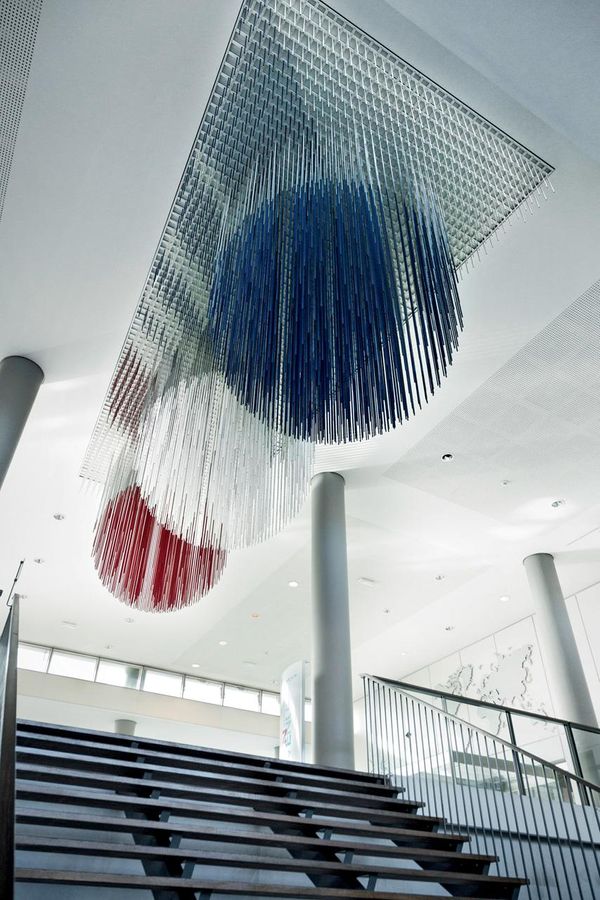 For 50 years, Air France has been collaborating with artists from all over the world. Their bold works embody the airline's dynamism and refinement.
The saga continues in the air and on the ground.
"Exchanges with artists are integral to our understanding of the external world, and of how it is changing." To paraphrase Kant, the airline has made Air France almost synonymous with Art France, given the number of major cutting-edge painters it has commissioned to decorate its aircraft cabins and lounges.
In the 1960s, Boeing B707s featured modern tapestries that were made in the Aubusson workshops and designed by the likes of Sonia Delaunay, Georges Mathieu and Pierre Soulages.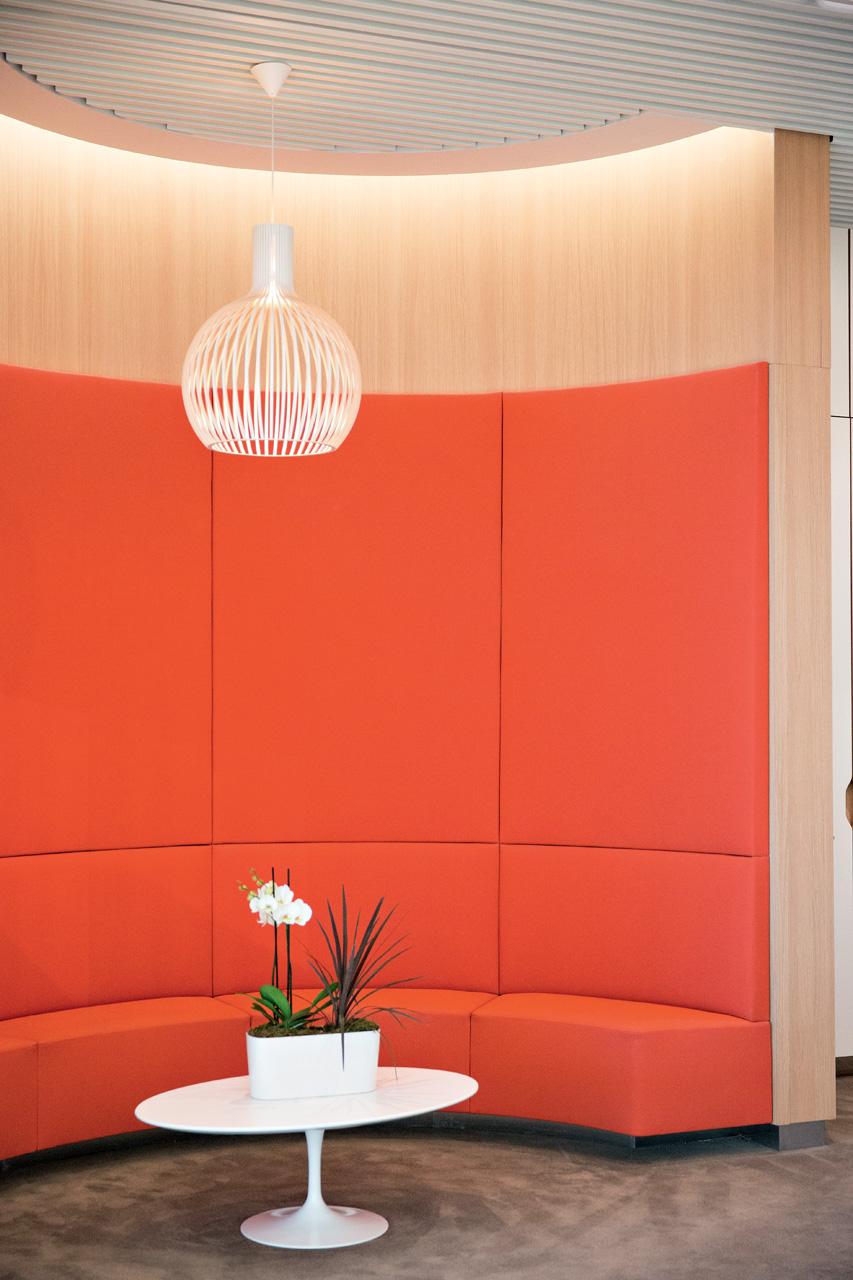 In the 1970s, the menus were embellished by other great abstract painters, including André Masson and Serge Poliakoff, while works by inspired artists of the period like Hans Hartung and Zao Wou-Ki decorated closet doors, alongside small paintings by such young masters of color as Pierre Alechinsky.
There were also figurative works by Jacques Monory, Antonio Seguí and Pavlos.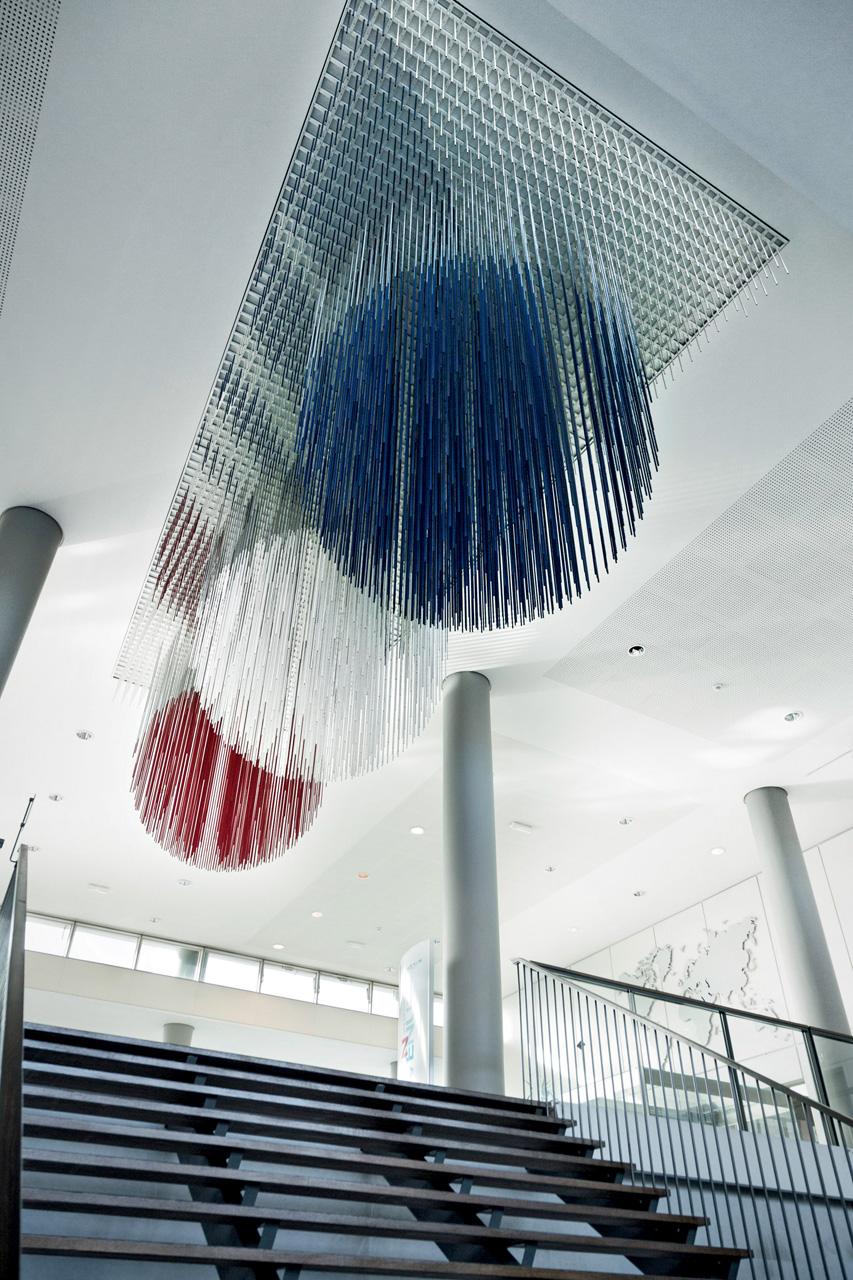 New technologies appeared in cabins in the early 2000s, and in the early 2010s, A380s unveiled their three-screen projection gallery.
This veritable contemporary art gallery shows a selection of innovative art videos by Ange Leccia, Laurent Grasso, Mark Lewis and Gary Hill, to name but a few.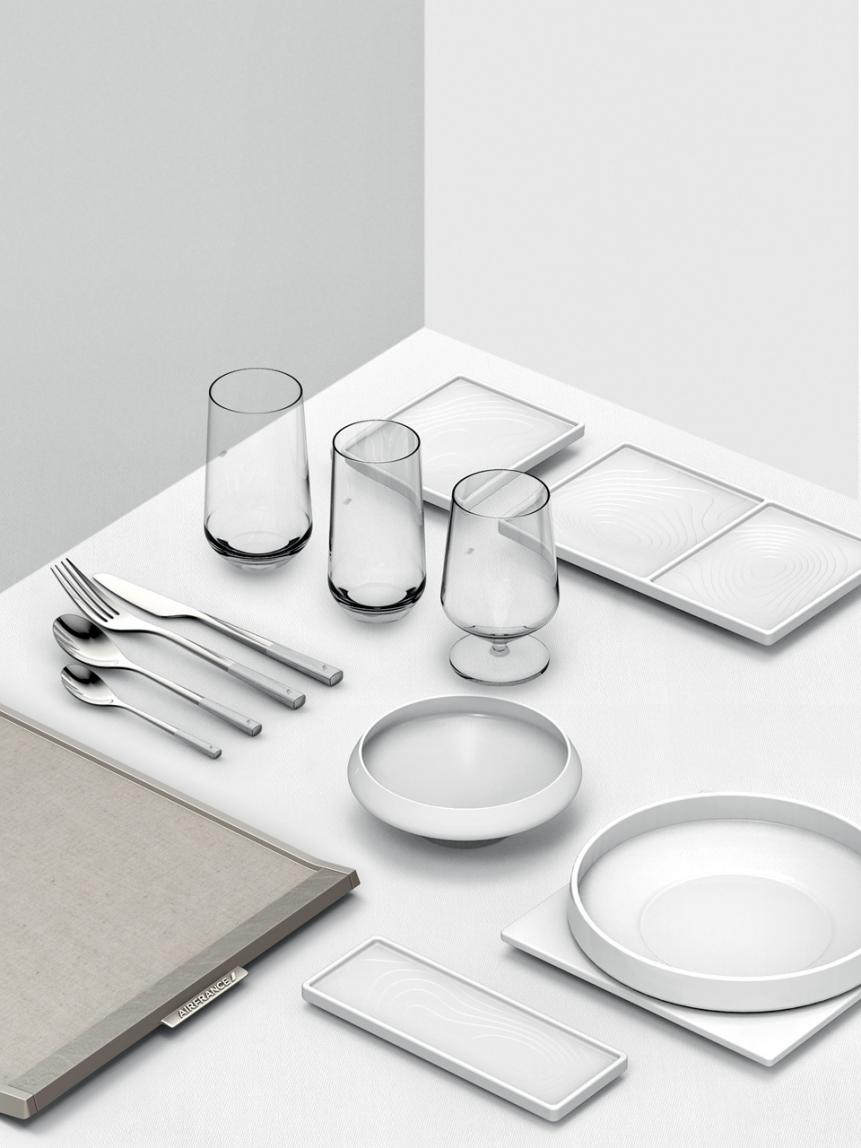 For Air France's 80th anniversary, in 2013, New York artist JonOne gave the airline a work titled Air France Forever.
This reinforced Air France's rich relationship with contemporary art, and with star graffiti artist JonOne in particular.
He wanted to decorate an aircraft with graffiti to create the impression of a flying rainbow; in 2015 he was entrusted with the fuselage of a B777-300, which he decorated with a sticker in street art style measuring nearly 4 by 7 meters.
A designer airline.
Air France has always been interested in the aesthetics of line and form, from seats, plates (Radi Designers, Philippe Starck, Eugeni Quitllet, Jean-Marie Massaud) and uniforms (Dior, Balenciaga, Lacroix) to promotional items and the look of its agencies.
It has commissioned some of the most innovative designers, such as Jean Prouvé at the peak of his career, Raymond Loewy and Pierre Gautier-Delaye, who designed at least 70 agencies, the decor of the first B747 and the Concorde cabin with the tulip red, blue and beige livery, followed by a harmonious blend of yellow and gray shades.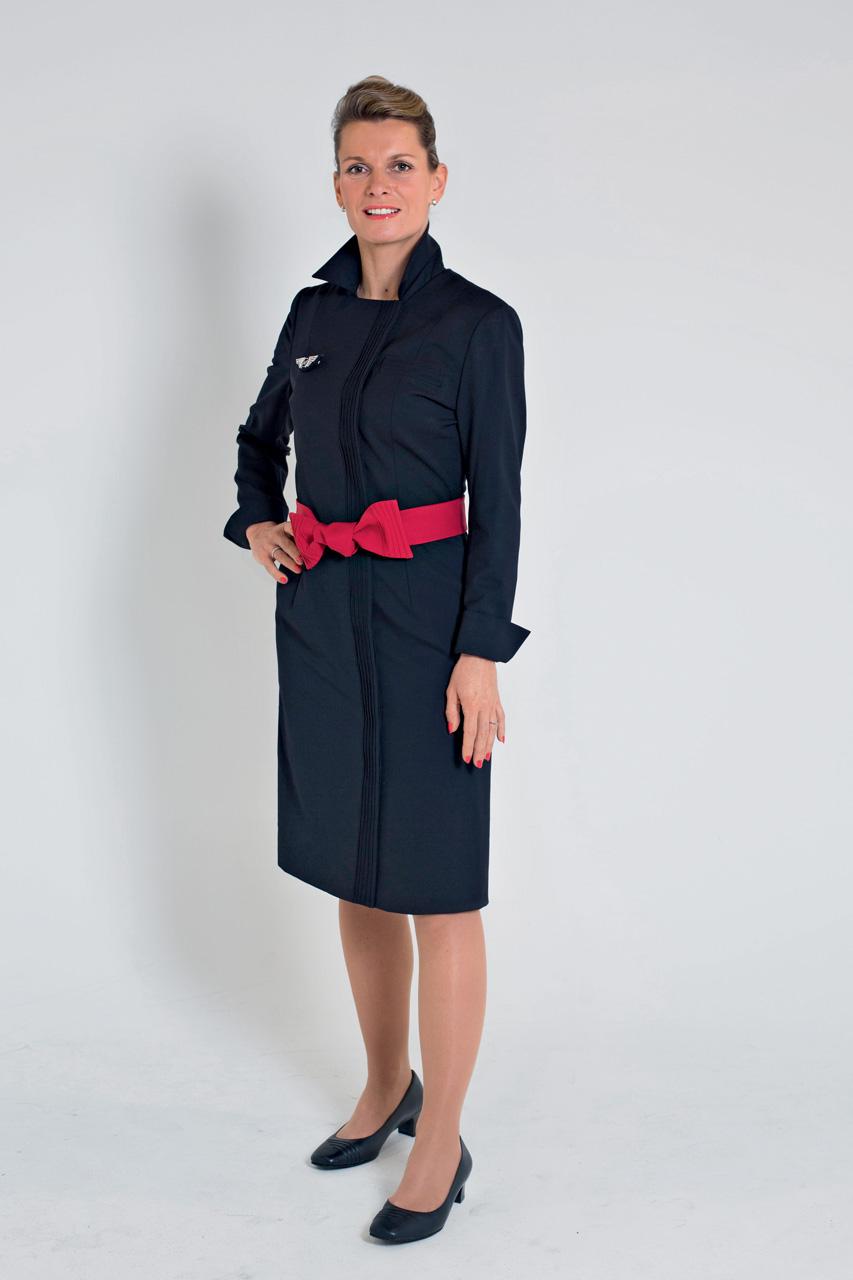 "Air France has always been interested in the aesthetics of line and form, from seats and plates to promotional items and the look of its agencies."
In 1957, Air France commissioned Charlotte Perriand, a young French architect at the time who had worked with Le Corbusier, and, later, Andrée Putman to design what would be the last version of the Concorde cabin, featuring a simple, light approach, distinguished by pure forms and elegant styling.
The French touch.
Air France airport lounges, which are also vehicles for images, have been styled by well-known design firms, in particular Desgrippes Gobé (now Desgrippes & Laga).
At Paris-CDG, the 1,000 m2 of the La Première lounge, situated in Terminal 2E at gate 14, was designed to feel like a collector's home by architect Didier Lefort, a specialist in luxury hotels.
The Business lounge at Paris-CDG, also in Terminal 2E (Hall M) and opened in 2012, was designed by Noé Duchaufour-Lawrance with the Brandimage firm.
The one in Hall L has just been completely revamped by the same agency with the aim of creating a haven of peace and quiet.
The artistic implementation of digital technology in this lounge offers customers a unique, immersive technological experience.
Contemporary art also decorates the travel spaces on the ground.
After Jeff Koons, it was the turn of leading graffiti artist Keith Haring and his three electro-pop break-dancing figures to adorn the entrance to the La Première lounge.
They were followed by David Mach, a leading assemblage artist, and his Marilyn Monroe made out of blue matchsticks, and works by Markus Raetz, Jacques Villeglé, Niki de Saint Phalle and Bernar Venet, as well as a superb Soulages vase, made in Sèvres.
There have also been creations by Joana Vasconcelos and Fabrice Hyber, together with Jean-Michel Othoniel's infinite black knot, Ousmane Sow's little wrestlers, Peter Stämpfli's tire sculpture, Guy de Rougemont's coffee table, François-Xavier Lalanne's ram and, for a month now, Rigobert Nimi's futuristic robotic bird from the Congolese jungle.
The huge kinetic work by Jesús Rafael Soto made up of colored spheres continues to greet people arriving at the Air France head office in Roissy with its tactile vibrations.
Air France's identity is thus expressed in the many tiny details orchestrated by these designers, architects and artists. Their relevance and audacity have taken the airline's image to new heights when it comes to the development of an aeronautical art capable of tracing its history worldwide for future generations.