Bath & Body Works' Annual Candle Day Sale Is Tomorrow & the Sales Are Too Good to Pass Up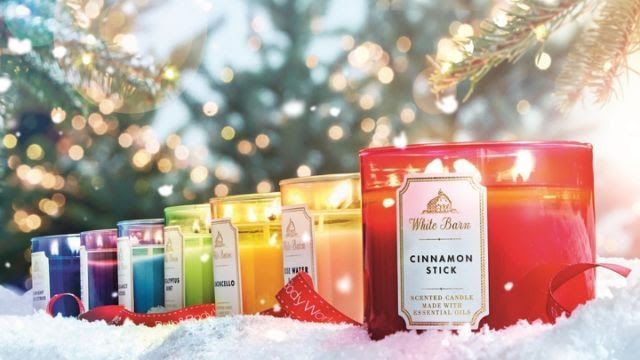 bath and body
bath & body works
Candles are everywhere – and we don't just mean because we're neck-deep in holiday season, and it's, hands down, the most popular go-to holiday gift.
Thanks to increasing disposable incomes and an increased interest in self-care, the candle market has been booming for a couple of years now, and according to Zion Market Research's September report, the candle market isn't fading anytime soon.
In fact, it's expected to reach $13.72 billion by 2026. That said, Bath & Body Works' Annual Candle Day sale is one day away, and presses forefinger lightly onto my left temple, eyes shut
I'm predicting crowds I haven't seen since 2004 when I used to begrudgingly shop the sale with my mom as an angsty teenager. Oh, how times have changed…
For its sixth year, Bath & Body Works' Annual Candle Day returns on Saturday, Dec. 7 and features slashed prices on more than 130 Bath & Body Works-exclusive and 3-Wick Candles across more than 100 unique fragrances.
During the one-day-only sale, all 3-Wick Candles, which are retailed at $24.50, are more than 60 percent off at $9.50 each.