Beats Studio Buds : The Surprise Value In Tiny Audio Gadgets - Review
When we talk about the Beats brand, we don't necessarily think of accessible products. And yet, for some time now, Beats, which belongs to Apple, has changed its mind somewhat and tries to differentiate itself from Apple products.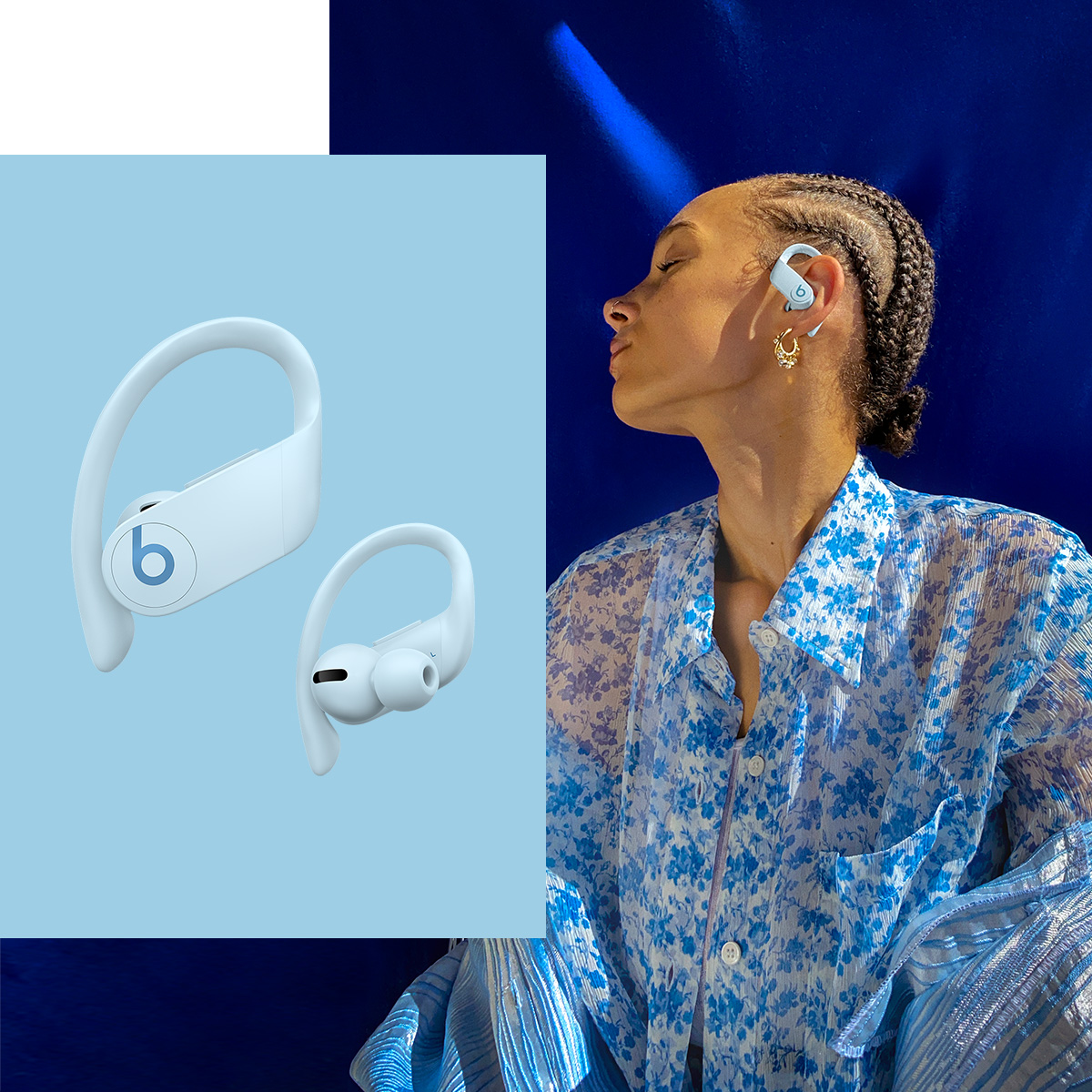 HOME / GADGET REVIEW / BEAT STUDIO  BUDS / ANDROID
By YEET MAGAZINE | Posted on September 10, 2021 at 7:32 am
| | | | | | |
| --- | --- | --- | --- | --- | --- |
| 1. | beats audio review | | | 0.00% | 58 |
| 2. | beats studio buds review | | | 0.00% | 67 |
| 3. | audio gadgets | | | 0.00% | 94 |
| 4. | beats studio review | | | 0.00% | 88 |
| 5. | beats by dr dre studio review | | | 0.00% | 70 |
| 6. | tiny audio | | | 0.00% | 72 |
| 7. | are beats headphones good for music production | | | 0.00% | 91 |
| 8. | are beats studio good for music production | | | 0.00% | 50 |
| 9. | beats studio 2011 | | | 0.00% | 60 |
| 10. | beats studio 2020 | | | 0.00% | 60 |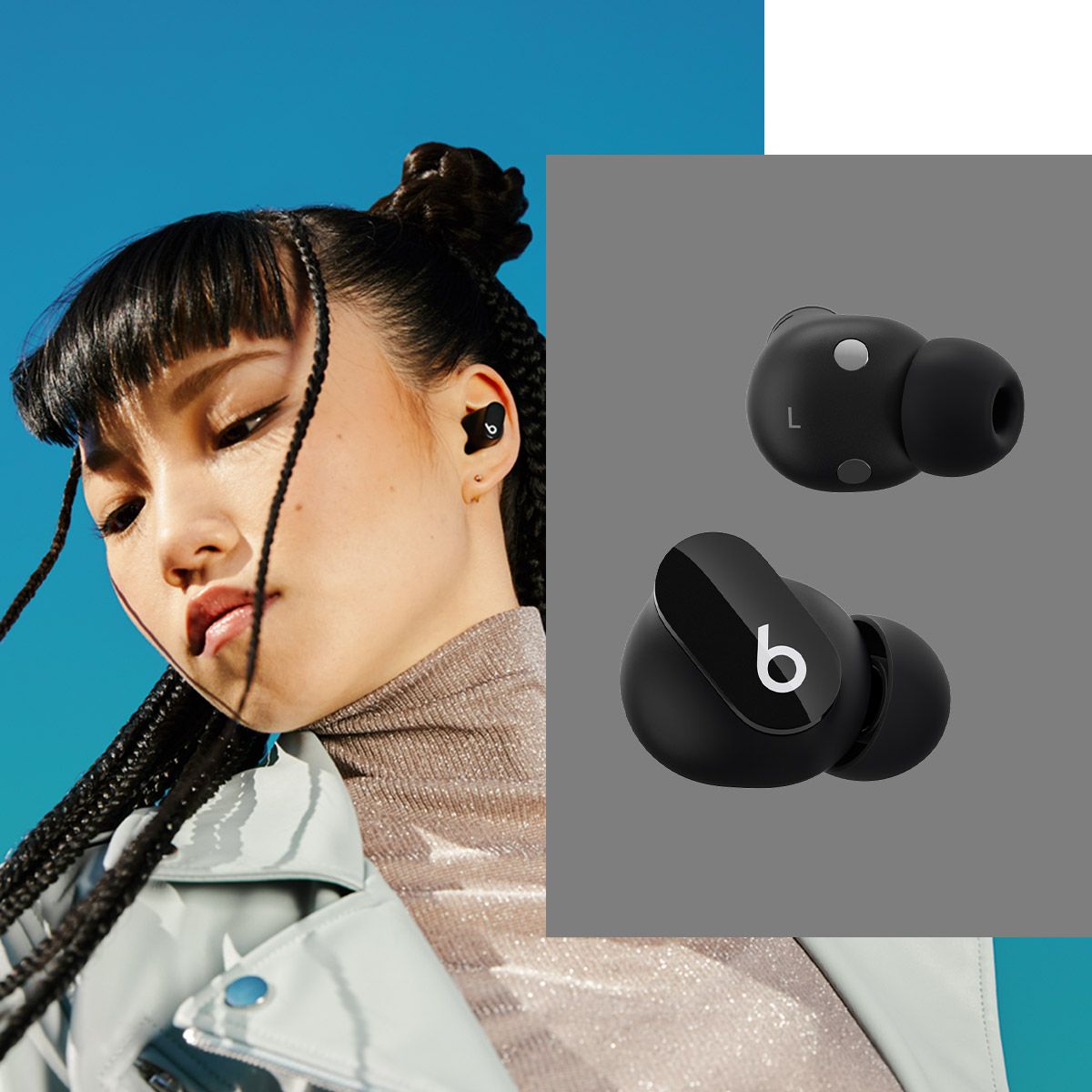 Announced just at the start of summer, Beats finally offers compact wireless headphones with active noise reduction. Here is our review of the Beats Studio Buds.
Summary
When we talk about the Beats brand, we don't necessarily think of accessible products. And yet, for some time now, Beats, which belongs to Apple, has changed its mind somewhat and tries to differentiate itself from Apple products. It is enough to see the Beats Flex to understand now that Beats is able to offer accessible and yet quality products. It is with this philosophy that the Beats Studio Buds were born. Verdict.
Thus, in a classic black or white color, or a red color typical of the brand, the Studio Buds are true wireless headphones that offer active noise cancellation but at an officially accessible price of 149 euros. They are not the most accessible on the market, but we are far from the prices of premium competitors.
The more compact case
While we were used to the most imposing design with the PowerBeats Pro, the first thing that surprises when we discover the new headphones from Beats is the design of the case, both compact and discreet (maybe less on the red version). It is not the smallest case on the market but it is far from that of the PowerBeats Pro, which makes it easy to carry. Note the charging via a USB-C port and not Lightning as on the PowerBeats Pro.
On the battery side, the Beats Studio Buds offer an autonomy of 5 hours with noise cancellation and 8 hours without. The box allows approximately two recharges, for a total of 15 hours or 24 hours. We are in the good average. Note also the Fast Fuel function which allows you to have one hour of use with only 5 minutes of charges.
The headphones themselves
On the headphone side themselves, these are in-ear and they offer good passive isolation by default, which is a change from AirPods or even AirPods Pro that are only half-in-ear. They come with several sizes of tips. Classic. With a weight of 5g per earphone, the Studio Buds are really light and we could forget them. On the other hand, while many prefer a tactile surface, the Beats Studio Buds offer a physical-type multifunction button.
While that wasn't a problem in itself, it was noted that repeating physical button presses tended to push the headphones a bit too far into the ear canal, which isn't necessarily pleasant. Likewise, there is no volume control outside of your audio assistant. Finally, we note the IPX4 certification which allows Studio Buds to be used for sports.
Noise reduction and Transparency mode
If the passive insulation is not bad in itself, we are obviously happy to find active noise cancellation, especially with a price contained below the 150 euros mark. Let's be honest, while the reduction is not inherently bad and will cancel out a lot of the external noise, the reduction itself is not as good as premium models like the AirPods Pro for example. On the other hand, who says noise reduction also says transparency mode which does quite well but because of the in-ear design of the headphones, we will often have the impression of having a duller sound than with AirPods.
Bluetooth and microphones
The big surprise comes from the fact that Studio Buds do not offer an H1 chip, which will not allow you to switch between your different Apple devices via the iCloud account. Likewise, despite Bluetooth 5.2, there is also no multipoint, so you will have to re-pair each time you change devices. In this regard, this is done relatively quickly via the button inside the case. On the other hand, no connection or other worries, and that, whether on an iPhone or an Android device. Note that the Beats application is available on Android, which will allow you to configure the headphones after pairing that supports Google Fast Par for Android devices.
For the microphones, we have seen clearly better. From our tests, the feedback from our interlocutors was not long in coming. Indeed, in a noisy environment, it is quite difficult to hear the user's voice. It is all the more unfortunate that it was one of the promises of Beats. Everything will therefore depend on the uses around the voice and especially on the place where the user will be at that precise moment.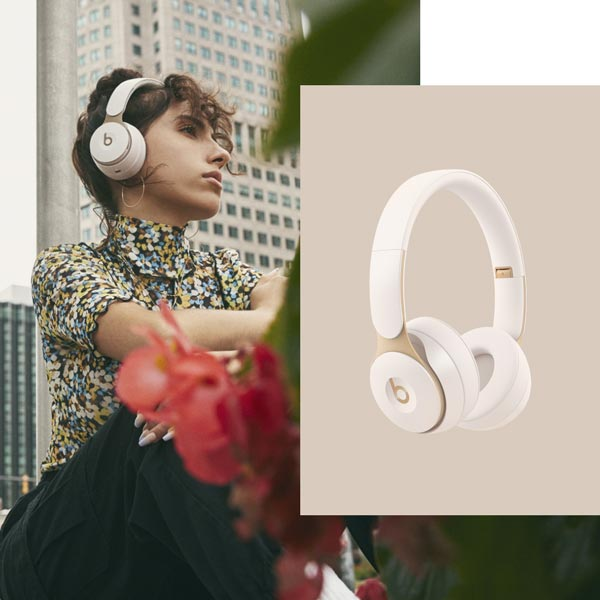 Audio quality
And finally, for the sound since it is the most important in itself, it is balanced and powerful. That's not all, Beats requires, the bass remains present but is much more neutral than in the past. After that, it's still Beats and we don't remove the bass like that. Still, the bass is not to the detriment of other sectors so that we end up with a balanced sound. As usual, the tests were done on compositions by Ryuichi Sakamoto or RAP by Rich Bryan without forgetting the Pop classics. If the sound remains relatively general public and open, the reproduction of the instruments is very good. We would have liked to have equalizers but as often with American brands, we will do without them because it is known, the brands know better than the user.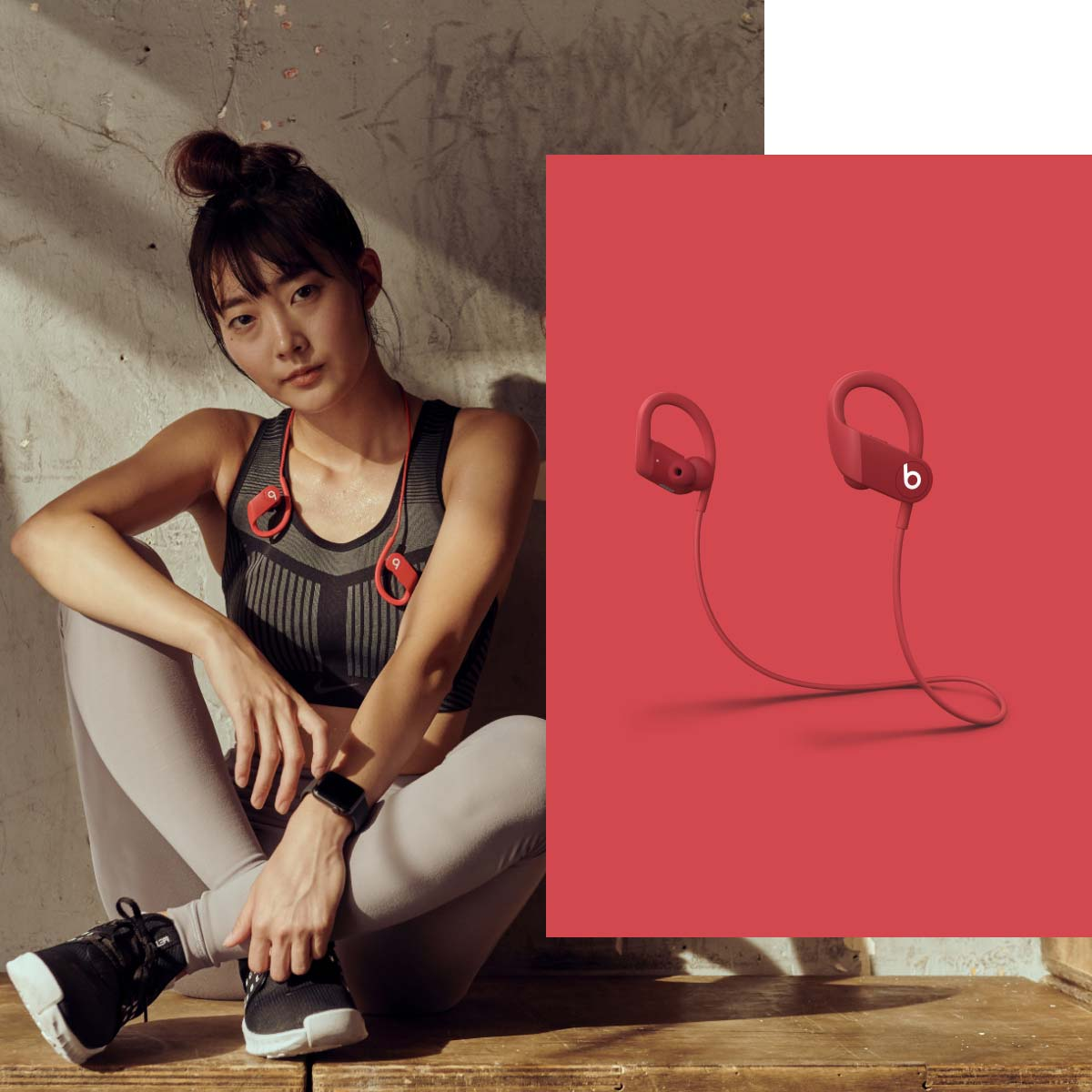 WHAT WE THINK
For some time now, Beats has been much more balanced in its sound signature and the Studio Buds are no exception to the rule, which is not to displease us. As was already the case with the Flex, the price positioning is very competitive.


If we would have liked a more pronounced active noise reduction, the sound is very well balanced and everyday wear more than comfortable. Some competitors are even more aggressive on the price but we will not lie, we can not go wrong with these Beats Studio Buds.8 / 10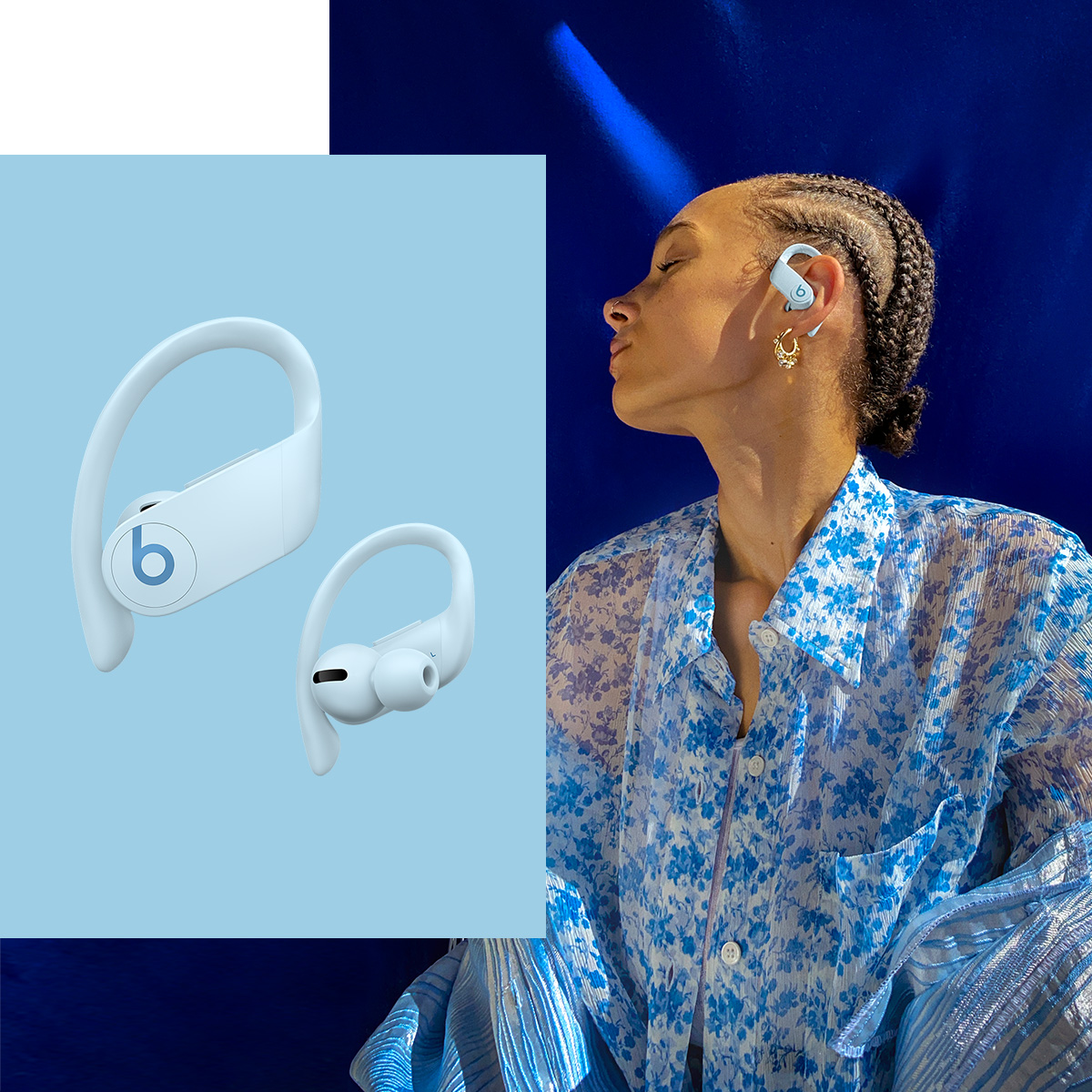 MOST
THE LESSERS

Sound quality
The successful design
Quick pairing on Android
Graves under control
A USB-C port and not Lightning

Perfectible noise reduction
No Apple H1 chip or multipoint
No volume control
Medium microphones outside
Share
Audio
Beats
Studio Buds
True Wireless
Comments
Andre Frank Ortiz Adams

I have listened to music from many different decades.February 4
Is Dr. Dre an actor or a rapper?
Dr. Dre is a legendary rapper and producer who was in the legendary hip hop group N.W.A.He is a a legendary producer and his album,"the Chronic" is considered a classic.He is a big part in crafting the sound of the west coast. …
Review your English writing.
Write in clear, mistake-free English with our free writing app. Try now!



Micah Harper
May 13
Why do audiophiles hate Beats headphones?
They're just bad headphones, across the board, frequency response is manipulated garbage, cheap drivers, and an overall distorted and hazy experience of audio.. just get pretty much any other brand of headphones (not skullcandy either) and you'll likely get better sound. I got status CB-1, they're c…
(more)









Ricardo Santos
· Follow
January 1, 2019
How do I get a hold of Dr. Dre?
Ugh. I'm curious why. But I'm under the impression that you're trying to solicit your services to him or drop him a demo. Just..don't. If it's an emergency, like you found his wallet, you'll find a way. If you need Dre call Eminem. But seriously if a Dire emergency of yours or his, contact Shady Rec…
(more)

1








German Pinzon
· Follow
Live Sound Services and Music Production (2002–present)April 21
Some audiophiles believe Beats headphones are not as good as JBL, Sennheiser, and Sony headphones. Beats headphones don't have good architecture and sound quality. Is it true?
Yes, it's true. You would never know the difference if you listen to spotify on a bluetooth connection though. Sound professionals and "audiophiles" usually listen to high resolution files through very high end setups and very optimal listening environments. So it's easier for them to tell the subtle…
(more)




1





Trevor Stephens
· Follow
Chief writer on audio website https://subjective.reviewsSeptember 30, 2018
What is your review of Beats by Dr. Dre?
Beats by Dr Dre have the biggest market share in the Global Headphone Industry. They have created a brand thay is synonymous with sport music and fashion. They were initially designed to make hip hop more exciting. This was done by engineering a sound signature that boosted the bass frequencies and…
(more)

1








Forge of Empires
Sponsored
Play this game for 3 minutes and see why everyone is addicted.
Build, barter, and battle through historical ages in this award-winning strategy game.


Play Now



Avik
· Follow
Works at Utah State UniversityUpdated May 10, 2020
Headphones: How do sophisticated users compare the Bose headsets vs. the Beats by Dre headsets?
Although most of the audiophiles tend to back Bose, these are the reasons why I got a pair of Beats: 1. I am more of a bass guy. Beats' bass boosted sound is second to none. 2. The battery life. This should be the single reason to buy a pair of Beats. I use my headphones almost everyday and I charge it once…
(more)

1







Rogelio Lorenzo
upvoted this
September 6, 2020



David Toomey
· Follow
I only play guitarFebruary 4, 2020
Why don't audiophiles like beats?
It's not just audiophiles who hate Beats. Anyone who's done a side-by-side comparison of a $300 set of beats vs a $150 pair of Sony, Shure, Senheisser, or Pioneer immediately sees (well, hears) they are paying for marketing hype instead of quality. There are many tear downs online where you can see B…
(more)

188



14






Christian Cohle

· Follow
Southern Democrat. Aging rapper. Writer.September 3
Who is a better producer, Kanye or Dr. Dre?
Kanye, by far. Dre was more influential in that his work changed rap forever. And you could argue that there is no Kanye without Dre. But Ye's revolutionary use of sampling and the intricacy of his productions is second to none. Ye is the greatest producer/beat maker of all time.…
(more)









Lakeysha Brown
· Follow
January 16
What is the one hand in poker that beats them all but also the most difficult to get?
7–4 because it can make the most straights and flushes and full houses. Whenever I get 7–4 I just think of all the straight flushes and quads I've gotten with it. And the most important thing is that if you raise really big preflop no one can ever suspect you have 7–4. That's key to slow play and dece…
(more)

2








Radware
Sponsored
Should you get rid of application delivery controllers?
Read what to consider about the future of legacy ADCs.


Read More

Questions for you
Who buys Beats or Skullcandy headphones?

11 answers · Last followed September 24, 2015

Answer

Pass






Martin Litster
· Follow
Former Computer Support Technician (1973–2019)December 6, 2019
Can I achieve astral travel with the help of binatural beats/frequency in mobile apps using headphones?
You should be able to achieve astral travel with the aid of any device which it pleases you to use, since all such travel happens in the imagination anyway. With that in mind ( no pun intended ), I would not invest much money in any gear that is intended only for such use.…
(more)









Rob Erickson
· Follow
I make headphonesOctober 15, 2017
Will switching from Beats headphones to Audio Technica MSR-7 headphones be a huge difference in audio quality?
The tuning of the headphones are different. That means that different parts of the sound spectrum are emphasized more than others. Typically that means bass, midrange and highs. Think of headphone tuning as a way to give the headphone a flavor. In your question you are asking if there is a difference…
(more)









Aaron J Edwards
· Follow
Content Creator / Webmaster (2018–present)January 2
Why does everyone hate on Beats by Dre? Are they really that bad?
Ultimately they're severely unbalanced. The low ends are good, yes, but the high ends are almost nonexistent while the mids are a bit lackluster. If you're really into bass-heavy music, then they'll work for you. But if your music relies at all on the mids or the highs, then I'd recommend a pair of S…
(more)

1








Turing
Sponsored
Are you a Software Engineer living outside the US?
US Software Developers jobs. Work remotely. No visa needed. Full time jobs. High salary.


Sign Up



Richard Gould-Saltman
· Follow
Family Law Attorney (1979–present)January 25
Dr. Dre had a prenuptial agreement. If her lawyers can disregard it, what is this saying about those types of agreements in the case of certain particular persons?
"Her lawyer" can argue that the court should hold that the prenup is invalid, but just because she makes the argument doesn't mean she's persuaded the judge to rule that way. Prenups are valid if prepared, negotiated, and signed properly and voluntarily, without any coercion; if someone screws up do…
(more)

3








Price In Bangladesh · Follow
Answered by Rafi Sarker
August 1
What is the price of beats headphones in Bangladesh?
Beats Electronics LLC is globally very much famous for their qualityful audio product. It is Apple's subsidiary brand. They produce many types of audio gear. But their headphones are globally popular. Beats headphones are very lightweight and premium. Their noise cancellation power is phenomenal. Bea…
(more)









Alex 1800
· Follow
Knows EnglishApril 13
How much is Dr. Dre worth?
Dre, who said Tuesday that he was "doing great" after suffering a brain aneurysm, has a net worth that reportedly makes him one of the richest rappers in the world. Dre has an estimated fortune of around $800 million, according to a 2019 report from Forbes.…
(more)









Joshua Gross
· Follow
Assistant Professor of Computer Science at CSUMBFebruary 10, 2020
Does Dr. Dre have a PhD?
Who needs a PhD when you can rap and control the maestro, at the same time with the dope rhyme that he kicks? His academic experience may be nil, but he's the doctor I'd tell you to go see if your album sales aren't doing too good.

10








SonarQube
Sponsored
The only tool you need for code security analysis.
Get instant security feedback and take your reporting to the next level. Start your free trial today!


Learn More



Mehadi Hasan
· Follow
Freelancer at Fiverr (marketplace) (2020–present)January 4
Why are Beats headphones priced ridiculously high?
Dr. Dre contributed greatly to the price of Beats by putting substandard drivers (the speakers) in fancy looking enclosures in order to make a fashion statement. The young people in his market are easily impressed by celebrities who wear them. The celebrities are, of course, being paid to wear them.…
(more)




1





Randall Peede
· Follow
Broadcast and recording entrepreneur/engineerMay 20, 2019
Why does Beats by Dre sound so badly?
I was working for JBL when I stopped at a car stereo installer who used our products. He did cars for A-list athletes. They were hip-hop and rap fans primarily with some rockers. The cars were Mercedes, BMW, Rolls Royce, Ferrari, etc. The sound systems were all bass and screechy high frequency. The…
(more)

5






Questions for you
Why are original HomePods selling for nearly double the newer versions?

No answer yet · Last followed September 4

Answer

Pass






Marc Bodnick
· Follow
Huge Dr. Dre fanApril 17, 2018
What is "Forgot About Dre" about?
It's a chip-on-Dre's-shoulder song accusing people of forgetting about Dre during the eight years in between his albums The Chronic (released in 1991) and 2001 (released in 1999). "Fuck you I've still got it," etc. It's ridiculous because nobody forgot about Dre, but he needed something to motivate h…
(more)

23



1





Bitcoin.com
Sponsored
Bitcoin Wallet - Your gateway to Bitcoin and beyond.
The tools and information you need to buy, sell, trade, invest, hold, and spend cryptocurrencies.


Sign Up



Jim Asherman
· Follow
Former Master of Zombies at Honda of America (1976–2018)June 12, 2018
What headphones have the best mic (for singing)? I've used Beats, but I want to know if anything is better.
Cut to the chase. Inappropriate original idea. Get a Blue digital microphone, (Spark, Yeti) and a pair of Sony headphones ( MDR-7506, or V6 ) Then at least you'll have both ends pretty good.

1








Roy Stapleton
· Follow
Amateur boxing, Muay Thai, kickboxing fights April 11
If Jake Paul beats Ben Askren, will he be the number 1 P4P boxer?
Yep, that's def how it works









Travis Shaw
· Follow
Repair computers and know some stuff about phones March 28
Are Beats considered the biggest rip offs in the headphone market (costs less than 15 dollars to actually make while sold for more than 200 dollars)?
I have the powerbeats pro they are way better than the airpods 1st and 2nd Gen and airpods pro too. Also since apple took over its been better than what it used to be









Jeff Trinkle
· Follow
Successfully producers & developed artists from scratchApril 9
Why is Nicole Young dragging out the divorce with Dr. Dre?
Trying to milk everything she can, same as every other time.

1








Toucan
Sponsored
Learn a new language without even trying!
Add Toucan for free, browse the web, and experience immersion.


Start Now



Alden Day
· Follow
January 28
Is Eazye better than DRE?
No Doctor Dre is way more talented even though they both use ghost writers doctor dre actually wrote his own rhymes before. Eazy-E didn't want to rap when NWA first started. But Ice Cube wrote him some rhymes and they whole group helped him learn how to rap. Doctor Dre is one of the greatest Hip Hop…
(more)









Polar The Space Boy
· Follow
Music Producer with Slime Green BeatsMay 16, 2020
How long does it take to get good at Beats?
It depends on your method but in my opinion exactly 3 years. You can speed up or slow down the process based on how many tutorials you watch, the kind of music you listen to, and the feedback you get. Beat-making is a career and not a quick hustle. It's just like any career than can make good money re…
(more)










Paul Goodwin
· Follow
working since the sixties with all audio equipment including studio and liveFebruary 2, 2019
Which has a better sound, Beats X or JBL E25BT? What are some other earphones that I could look at in the same price range?
Your Hearing is important and invest into yourself ok - take a look at BOSE your n my opinion they are the best value for money! paul



1






Pj Rock
· Follow
Former Ex-Machinist (2005–2020)July 23
Why are numerous famous people including Dr. Dre and Bill Gates filing for divorce this year?
Same as any other year, infidelity, irreconcilable differences, money, and just plain boredom.






Sponsored by Semrush

Try Semrush's keyword magic tool.
Ready to grow your digital marketing? Use our Keyword Magic Tool to magically grow your marketing.

Learn More

Questions for you
Are Bose earbuds OSHA approved?

No answer yet · Last followed Mon

Answer

Pass






G. Bernard
· Follow
Former Product Zone Specialist, Mobile Repair Certified at Apple (company) (2011–2018)May 28
What do you like better, Apple's AirPods or Dr. Dre's Beats by Dre?
Apple owns Beats.









Taylor Fenton
· Follow
Studied at LaGuardia Community CollegeJune 6, 2017
Why is my FL studio cutting the beat whenever I click piano roll and the beat itself is making noise?
Hmm, that sounds odd, but from what you're saying it sounds like you're stuck in pattern mode (when you switch to the piano roll) and that there's an insert acting up that's causing the noise. If you troubleshoot all that and the problem remains I suggest you back up whatever you could and simply de…
(more)

1








Trevor Zylstra
· Follow
March 20, 2019
Why do people still buy Beats By Dre headphones?
The industrial design of Beats headphones is quite good. To say it another way, Beats headphones LOOK good. Beats headphones are associated in the popular mind with Dr. Dre. Dr. Dre is a genuinely cool guy. So by association, people think that Beats headphones must be cool. (Jimmy Iovine, the other pa…
(more)


7


5

1


Promoted by TalentLMS



Thanos Papangelis
· Follow
CEO & Co-founder at Epignosis eLearning Solutions (2005–present)Updated March 5
Which learning management systems are free to use?
TalentLMS is a free learning management system that has a wide variety of features, and is consistently ranked as one of the best LMS on the market. When you sign up for a free account, you can immediately begin building courses and adding users. When you're building courses, you can create content d…
(more)

399


15

11





Lawrence Chen
· Follow
ThinkPad BBS Manager in China (1 Millionuser platform)February 3, 2019
Is it worth spending money on headsets such as bose or beats?
I do not think get a Beats is a good idea. However, if you were a frequent traveler. A Bose headset is a standard equipment. Bose QC Series headset, Canada Goose Jacket, Tumi T-Pass backpack. A standard set up for business traveling. Beats is famous for their design but their sound quality is really i…
(more)

1








Waldo
· Follow
Pathologist (2005–present)April 13, 2019
Why does the serious listener, with a $300 set of headphones, criticize Beats compared to other name brands like Sennheiser and Audio-Technica?
I have both Sennheiser and Audio-Technica. They sound great! Nah, I don't go around criticizing people wearing Beats cans. Why would I? When they bought those cans, sound quality was not the priority. Image was. Prestige. Looks. Street cred. Maybe a bit of bass. It sound quality was the priority, they…
(more)

2








Jeroen Wijnands
· Follow
Fishkeeping experience since the mid 1980sApril 2
How do you choose between Bose and Beats for noise canceling headphones?
Simple. Beats: anything secondary to the logo Bose: darn good noise cancelling and battery life. V-shaped sound that pleases many average listeners

3



1




Rogelio Lorenzo
upvoted this
February 16, 2020



Loring Chien
· Follow
I know about Audio Equipment -listening critically 45+ yrsUpdated January 13, 2020
Some audiophiles believe Beats headphones are not as good as JBL, Sennheiser, and Sony headphones. Beats headphones don't have good architecture and sound quality. Is it true?
I read a "teardown" report on Beats headphones where the thing is reverse engineered. They found the same cheap crap inside you find in other cheap headphones except they put some cheap steel plates in to give it useless weight to make them feel heavier without doing anything useful like making them…
(more)

3.1K


15

139






Payam Adlparvar

· Follow
Over 45 years of Audio and electronic equipment experience.April 13, 2019
Why won't my left Beats Studio hinge fold?
Q: Why won't my left Beats Studio hinge fold? Poor design, poor engineering and cheap materials, and expensive advertising and huge sales budgets and profit margins! Sorry not helpful to your circumstances. There are much better sounding, better made, much more reliable headphones available for a lot l…
(more)









Jean-François Proulx
· Follow
Former Artist-in-Residence at Temple University (2009–2019)May 29
How many sixteenth notes does it take to have the same number of beats as a whole note?
Here's a quick trick: if you want to know the number of smaller units that can fit into a whole note, just go with the name of this note value: 2 half-notes in a whole note; 4 quarter-notes in a whole note; 8 eighth-notes in a whole note; 16 sixteenth-notes in a whole note; etc.…
(more)







Questions for you
Are Beats by Dre headphones really that bad? I don't want to hear from some audio head who is going to tell me they are a waste of money and I should invest in 800 pound Sennheiser, just an everyday music listener.

5 answers · Last followed December 22, 2018

Answer

Pass






John Smith
· Follow
Blue Collar GuyOctober 8, 2017
How can I contact Dr. Dre (Andre Young)?
Good luck.Dr Dre is a multimillionaire.He never has do anything for the rest of his life.He could be many places : relaxing at his home in California ,surfing in Hawaii ,dining at an outdoor cafe in Paris ,driving a Ferrari in Italy ,or grabbing a latte in Boston.He could be anywhere because he can…
(more)

2








Justin Abraham
· Follow
Masters in International Business, Hult International Business School (Graduated 2018)March 13, 2018
Headphones: How do sophisticated users compare the Bose headsets vs. the Beats by Dre headsets?
Beats or Bose. A question a lot many people have… mostly all the youth and millennials. * Airbus vs Boing * Apple vs Samsung * Netflix vs Amazon * Uber vs Lyft Both the companies began with different intentions and mission, and till date, they are living up to them. It's going to be a subjective topic. If you want…
(more)


11



3





Stephen Zisk
· Follow
Works at RedPoint Global Inc. (2016–present)January 15
What is the one hand in poker that beats them all but also the most difficult to get?
Royal flush: AKQJ10 of a suit beats anything except another royal flush. Since poker does not rank suits, there's no advantage to one suit over another, but a royal flush beats any other straight flush. A straight flush itself is so rare that you would not expect to see two in a single deal unless you…
(more)

3








Geoff Arnold
· Follow
Owner at Fletcher Music Services (1982–present)January 10, 2020
Are Beats headphones' sound quality better than Sony's?
I answered a question about headphones elsewhere. But I'll answer here, too. NEVER BUY BEATS headphones. Ever. Why? Because they are cheap pieces of trash made with only about $5.00 USD in parts. And they want you to pay how much? Upwards of $300??? You are buying "lifestyle" and "brand", not quality whe…
(more)

115


1

13





Dave Samwell
· Follow
BA in sound technology. 10 years experience in live audio worldwideOctober 14, 2017
Will switching from Beats headphones to Audio Technica MSR-7 headphones be a huge difference in audio quality?
They will sound very very different. Quality is totally subjective thought. Personally, I think all the Beats headphones I've heard sound fairly unpleasant. They're not as bad as some Audio snobs make out, but I certainly wouldn't spend my money on them. But always remember that to some people they wil…
(more)

4








Shannon Matteson
· Follow
Expert Subliminal Audio Engineering Specialist at Indigo Mind Labs (2010–present)January 21, 2020
Can you use Beats by Dre for subliminals?
The brand of headphones does not matter - only the specifications. If you are using masked subliminals, any headphones will suffice. If you want to use ultrasonic subliminals (also known as "silent subliminals"), you need a minimum frequency response of 20 kHz at the top, and higher is better.…
(more)

Rogelio Lorenzo
upvoted this
January 26

Jennifer Ellis
Follow
I try to give common sense advice. Sometimes it is harsh.January 25
Dr. Dre had a prenuptial agreement. If her lawyers can disregard it, what is this saying about those types of agreements in the case of certain particular persons?
The lawyer isn't disregarding the prenuptial agreement. No doubt the lawyer is arguing that there is something wrong with it. Either in the agreement itself or surrounding the way the agreement was signed (which could include failure to declare assets properly). When people have prenuptial agreements…
Faye Santos
· Follow
September 25, 2019
Is there an alternative to Apple AirPods that you can recommend?
There are plenty in the market honestly, but for me I'll recommend TWS Apple Airpods Replica. First is the price compared to other Airpods this one you can get it for only $11.87 then it works for Android or iOS device. It's very user friendly easy connect to devices plus accessible to other feature…
Thor Johannsson
· Follow
Decent developer   November 21, 2020
Which is better Beats Solo Pro or Studio 3?
Solo is cheaper headset. It is very good but it just is not studio. I own quite a few solo and studio. Studio is absolutely many levels above solo. As for solo pro, I don't own one, but it is just solo with noise cancellation. Just pick one that fits your budget and feels more comfortable. Beats makes…
(more)







Questions for you
I want to get my child wireless headphones, should I get airpods or beats?

3 answers · Last followed April 11, 2019

Answer

Pass

Roy Gonzalez
· Follow
Referee (2017–present)November 24, 2017
How do I get Beats headphones mic to work on a PS4?
Unless they have a wire, you can't. You can plug in any 3.5mm headphone jack into the PlayStation controller and have it work verbatim. I cannot guarantee that the mic will work in transmitting your voice as I've had on and off results, but it will work in getting the game audio to your head. Wireless…