Boxing - Logan Paul vs Mayweather Odds Revealed, Influencer And Youtuber Ridiculed!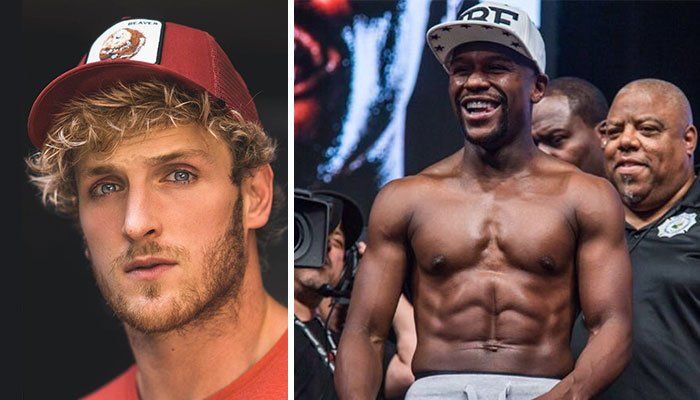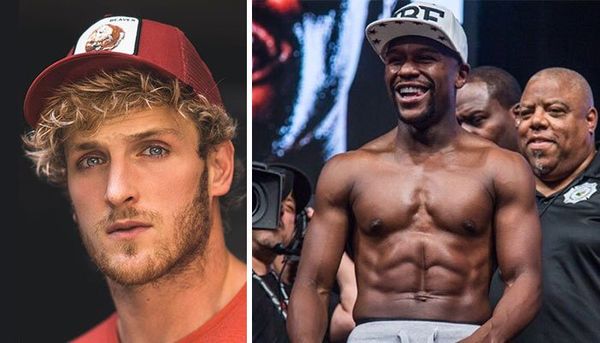 By YEET MAGAZINE | Updated 0200 GMT (1000 HKT) June 6, 2021
But when will Logan Paul fight against Floyd Mayweather? Date, time and when and how to watch live.
When is it? | Saturday June 6, 2021 Where is he? | At Hard Rock Stadium in Miami, what time is it? | 8:00 p.m. EST Transmission | You can watch the fight via Showtime pay-per-view, in addition to being able to follow the event minute-by-minute online on MARCA Claro.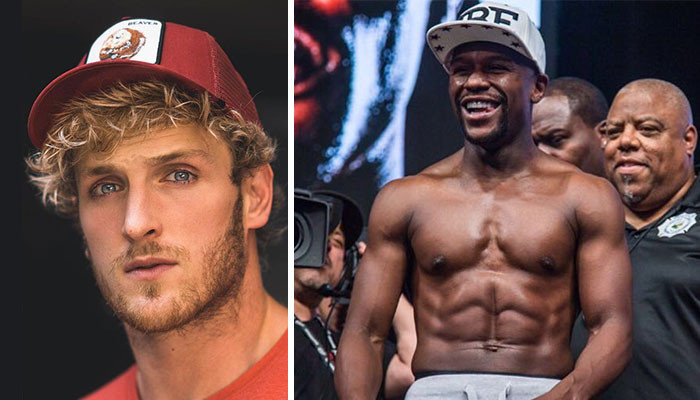 @loganpaul / @floydmayweather
Floyd Mayweather vs. Logan Paul, who will win the big fight next Sunday? The bookmakers have revealed the first odds, and the influencer logically takes a big slap.
In 4 days, Logan Paul and Floyd Mayweather will meet in the ring of Hard Rock Stadium in Florida for a fight expected for months! An opposition that will be available worldwide in Pay-Per-View, we explain how to view at it in this article .
If the two men are ready to fight, Logan Paul has decided to put all the chances on his side during his weeks of preparation. He though appears to be in incredible shape to overcome Mayweather , even if of course, the task will not be so simple. Especially if we listen to what the bookmakers say ...
The Johnnybet.com site , which brings together the odds offered on several sports betting sites, now allows you to see (in real time) what it's like for Logan Paul against Floyd Mayweather. And hang in there, if the victory of the influencer is logically very badly crossed out, another dimension appears rather surprising when one knows the financial stake of the fight.
This is one of the fights of the weekend, Floyd Mayweather returns to face Logan Paul for an expected English boxing exhibition.
Everything You Need To Know To Watch The Mayweather-Paul AP Fight
Floyd Mayweather Jr. will come out of retirement and after more than two years, he will now put the gloves back on to face youtuber Logan Paul in an exhibition fight.
"The Maverick" has a single contest record that he lost. Very contrasted with the impressive record that "Money" has with 50 fights disputed and 50 won. Of those 50 fights, 27 were by knockout.
Paul thinks Mayweather isn't taking this fight seriously, so he might be surprised. This was assured for ESPN and said: "Floyd is getting ready for anyone. The world will stop, it would be the biggest surprise in boxing history and if I lose, nothing happens and life goes on ".
Floyd was also the victim of mockery from Paul and his younger brother, Jake, who has repeatedly stated that his brother is going to kick his ass. This fight promises to be one of America's best-selling pay-per-views and one of the most watched fights in the world.
Floyd Mayweather is back! Absent from the rings since December 31, 2018 and a victorious exhibition against Tenshin Nasukawa, the American returns to face Logan Paul. The YouTuber with a record of 0-1 among professionals simply faces a multiple world champion, undefeated in his career (50-0). The Mayweather vs. Paul starts at 2am in the night from Sunday to Monday, on the RMC Sport channel (available here). The main event is expected for 4 am Monday.
The event takes place at Hard Rock Stadium in Miami. Regarding the rules, it will be eight rounds of three minutes. Logan Paul must arrive in the ring at 86kg, for his part Mayweather must be 72kg. Note that knockouts are allowed.
Floyd Mayweather vs. Logan Paul, The Complete Card:
Floyd Mayweather vs. Logan Paul - Exhibition
Badou Jack vs. Dervin Colina - Light Heavyweight
Jarrett Hurd vs. Luis Arias - Middleweight
Chad Johnson vs. Brian Maxwell - Cruiserweight
Jean Carlos Torres vs. Zack Kuhn - Junior Welterweight
Adrian Benton vs. Pedro Angel Cruz - Lightweight
Micky Scala vs. Adam Ramirez - Junior Middleweight
Dorian Khan vs. Jonathan Conde - Featherweight
Jalil Hackett vs. Angelo Diaz - Welterweight
Viddal Riley vs. Quintell Thompson - Cruiserweight
TwitterTAGS Floyd Mayweather Logan paul
FLOYD MAYWEATHER WILL TRAIN TYRON WOODLEY TO HELP HIM AGAINST JAKE PAUL!
FLOYD MAYWEATHER VS. LOGAN PAUL - BOXING EXHIBITION RULES
LOGAN PAUL - "I'LL KO FLOYD MAYWEATHER"
KHABIB NURMAGOMEDOV REPORTEDLY RECEIVED 100M OFFER TO FACE MAYWEATHER, TO DECLINE
Floyd Mayweather vs. Logan Paul: The Successful "Masquerade" of Exhibition Boxing Fights
In recent years, these show matches, whose sporting interest is close to zero, have nevertheless represented an important part of "boxing business".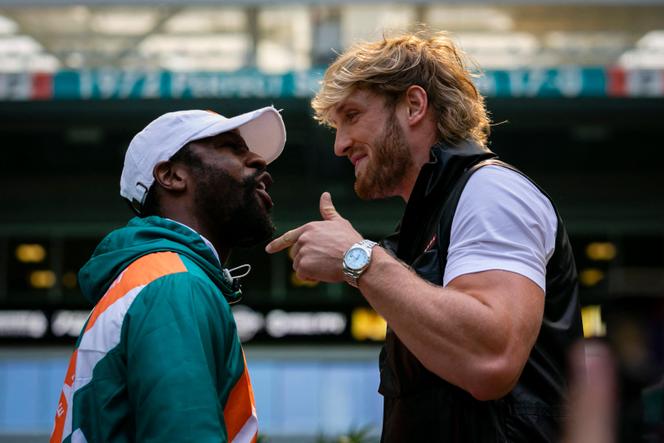 The first, 44, is a living legend of boxing: world champion in five different weight categories, he has an impressive record of 50 victories (including 27 by KO.) and remains undefeated. The second, 26, has only one professional fight (lost by shared decision) and has become famous for his humorous videos posted on the Internet . Retired ring star Floyd Mayweather will face youtubeur Logan Paul in an exhibition match on June 6 in Miami (United States).
In how many rounds will the fight take place? Will boxers wear a helmet? How big will their gloves be? For the moment, no rule has been set. We just know that the event, organized by Mayweather Promotions, Fanmio and the Showtime channel, will be offered in Pay Per View (pay-per-view). The real question for fans of "  noble art  " is how long will the "Cat Floyd" play with the "Logan Mouse" before knocking it off?
"On the pugilistic level, this fight has absolutely no interest" , slice Chérif Sobgho, sports coach and ex-professional boxer. So why organize this meeting which already promises to be one of the most unbalanced in the history of boxing? For the money, answers Chérif  Sobgho:
"The goal of promoters is to offer a show likely to attract as many audiences as possible and achieve maximum profits. They are businessmen above all. With the spectacle fights, they found the right vein. "
In fact, this is not the first time that this type of match has been organized. With, at the end, astronomical gains for the combatants. On April 17, Jake Paul, Logan's younger brother, also Youtuber, faced Ben Askren, a former MMA (mixed martial arts) fighter. "Askren fell by K.-O. technique in the first round. He made a fool of himself, but he won $ 500,000 (411,000 euros) in less than three minutes. For this price, who would refuse to go? Personally, I sign. To say the opposite would be dishonest, " says the sports coach.Read also Behind a boxing fight, the well-oiled business of two YouTube stars
" A lack of respect "
In terms of image, apprentice boxers also have everything to gain. By challenging professional athletes, they take the position of the brave challenger who accepts to put themselves in danger. But for Chérif Sobgho, this risk-taking is limited: "These are very controlled fights. The referees keep a watchful eye. And then we talk about boxing matches, not MMA where the technical palette is much more varied. These YouTubers are not crazy! "
MAYWEATHER HAS "NO STRATEGY" AGAINST LOGAN PAUL
Mayweather goes for it.
In a few days, Floyd Mayweather will sign his long awaited return to the ring. The undefeated boxer will have the opportunity to face one of the Paul brothers. And from his point of view, the champion doesn't need to make any plans to secure victory.
Read also :Logan Paul calls Floyd Mayweather a grandpa
Defeat, unthinkable for Mayweather
With an impeccable record (50 fights for 50 victories), can Floyd Mayweather fall against Logan Paul on June 4? The hypothesis is unthinkable for the athlete, as he mentioned in an interview with the media Barstool Sports :  "  [I have] no strategy. I just have to show up. If I want it to last a round, it will last a round . If I want it to last two rounds, it will be two rounds. I will decide. "
There are many who actually side with Floyd's point of view, and think that the boxer will make short work of Paul before attacking his brother, Jake . As a reminder, the latter currently holds 3 victories out of his 3 fights, one against the FIFA streamer AnEsonGib, another against the retired NBA player Nate Robinson and the last, most recent, against the UFC athlete. Ben Askren.
Confident Logan Paul
For his part, Logan Paul is clearly betting on his chances of winning :  "  This fight means so much to my fans, my family, to all those who thought they could not do anything with their life. It is with this energy that I come. I have nothing to lose. Literally, I have nothing to lose. So what's it like when a guy comes into the ring with this energy? What about a guy who has everything to lose? As a grandfather? I'm nervous for him! "
Jake Paul has found his next opponent, huge fight ahead!

Mayweather victory : between 1.09 and 1.11
Mayweather and Logan Paul draw : 26
Victory of Logan Paul : between 6 and 8.80
What actually makes a little "tickle" is the odds of 26 on a draw between the two opponents, an assessment that seems abnormally high if we put the context a little. The fight between Mayweather and Logan Paul has been unleashing passions, showing insane hype for weeks, and that's exactly what both camps are looking for.
An arbitration equality between the boxers is therefore not a hypothesis to be ruled out, for the simple reason that it would allow a perfect revenge in the future (as for Logan Paul vs KSI in 2018 then 2019). Enough to maximize profits again, which is the main, almost divine, goal of this opposition. Mayweather has never hidden it .
The stake of "Showtime" will he lie the most sluggish odds, namely a draw between Logan Paul and Floyd Mayweather? Answer Sunday June 6.
Eric Cantona reveals his girlfriend and you will easily recognize her Cash Roadster
FIGHT FLOYD  MAYWEATHER LOGAN PAUL MULTISPORT FLOYD MAYWEATHER LOGAN PAUL
Comments:
What has made Floyd Mayweather unbeatable till now?
Floyd's record may be 50-0, but that's only for the history books.
In fact, there are a few contentious victories behind this impressive record.
Castillo's first fight and Maidana's first fight were arguably failures. Maidana in particular really beat Floyd during the first half of their fight and always had her moments in the second half of the fight when Floyd started to take over.
Then there was the victory with McGregor (boxing record 0-0) to get to 50-0.
And finally Floyd fought a lot of bums along the way. I mean most of his fights; although in all fairness he certainly had some great fights as well and always came out on top.
However, you don't just hit a professional boxing record of 50-0 no matter how astute you choose your fights and manage your career. There must be something special behind this record and with Mayweather it certainly was…
Blessed with a natural athleticism, Floyd is also extremely intelligent (although he is supposed not to be able to read) and possesses a rock solid mentality.
The name Mayweather is synonymous with boxing. Floyd was literally born into a boxing dynasty. His two uncles were world champions, his uncle Roger made him a two-weight world champion and his father and trainer Floyd Sr, fought "Sugar" Ray Leonard!
From a young age, Floyd's intelligence, discipline, and mental toughness spawned a fierce work ethic. This in turn helped him transform his natural boxing pedigree into a fast and technically brilliant boxing machine known in his younger and more aggressive days as "Pretty Boy" Floyd & in his later and wiser years as "Money" Mayweather, a defensive assistant on tied with Pernell "Sweet Pea" Whitaker.
Floyd will always receive a lot of criticism for the way he has handled his career with cunning. For example, he scored victories over Hall of Fame legends Oscar De La Hoya, Manny Pacquiao, and (future HOF) Canelo Alvarez, and yet he waited until Oscar and Manny were well past their bounty before they got them. combat. With Canelo recognizing the potential of the young Mexican, Floyd fought him early in his career, when Canelo was only 23 and not at his peak.
Mayweather never lost a fight because he was smart and cunning and handled his career like a genius. He was a DOG mentally; unwavering. He had limited OCD when it came to training and his opponents could rarely (if ever) match that.
Lucky bonus - he was born into a boxing dynasty, blessed with great genes and natural athleticism.
The general dislike of Floyd as a person causes many people to devalue his boxing heritage and his GOOD status. I myself have been guilty of this in previous articles on Quora. In fairness, Floyd Mayweather Jr is truly one of the greatest boxers we've ever seen, almost certainly in the top 20 and possibly in the top 10 ....
Why is Floyd Mayweather so rich?
He made a lot of money. For many years, he has won over $ 100 million:
And yet, there are many reports of an upsurge in its struggles over debt.
So he is certainly "rich" in terms of income, but wealthy and opulent? This is an open question.
Sometimes he seems to have wealth and then no longer has it.
In other words, after a big payday, he's rich again, then he spends it, and then he's rich again!
He could become like Michael Jackson and Tyson and go bankrupt after he retires, if he doesn't change his lifestyle.
About 30% of footballers and 60% of professional basketball players go bankrupt within five years of retirement.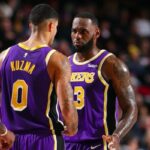 NBA - Kyle Kuzma totally misses himself, LeBron annoyed!June 04, 2021 at 7:48 am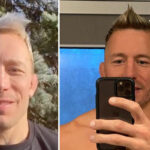 Fight - At 40, George St-Pierre reveals his monstrous physical transformer!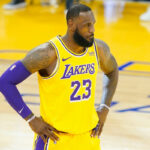 NBA - LeBron James first declared cash just after elimination June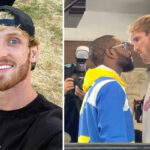 Fight - Dominated, Logan Paul ridicules Mayweather after their face-to-face! June 04, 2021 at 9:50 a.m.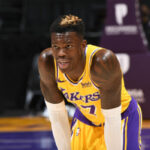 NBA - Bête noire of the Lakers, Dennis Schröder has decided on his future!June 04, 2021 at 12:25 p.m.
Publicity
THE LATEST NEWS IN THE NBA
NBA - 4 teams including the hot Lakers on the Lillard record!
NBA - Luka Doncic cash on Kawhi's huge performance!
NBA - Kawhi crushes Luka and forces a Game 7 between Clippers and Mavs!
NBA - A big rumor on the future of Karl-Anthony Towns released live!
NBA - LeBron humiliated on the networks by Jae Crowder!
NBA - "Lady, it's time to go! Lakers or Celtics "
NBA - LeBron's consolation prize after elimination
NBA - LeBron retired? The shock statement of an ex-teammate!
NBA - Michael Jordan receives an extremely rare compliment by… Isiah Thomas!
NBA - The Lakers out, Evan Fournier predicts the winner of the West
Publicity