High Cholesterol - Symptoms,Causes And What To Do About It
Haven't we heard about it on television, in magazines, at the doctor's… Perhapsx so much that few of us really know what it's all about. What is the difference between good and bad cholesterol? What foods are high in cholesterol? What are the risks in case of excess bad cholesterol?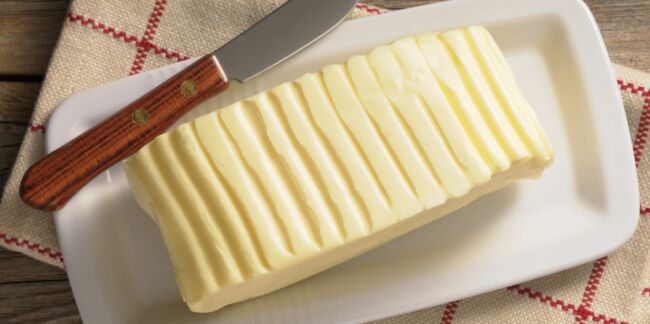 Cholesterol: What It Means To Have High Cholesterol And How To Lower It
By   YEET MAGAZINE | Updated 0339 GMT (1239 HKT) October 3,  2022
cholesterol levels , normal cholesterol levels, normal cholesterol levels mmol/l,normal ldl levels mmol/l,triglycerides normal range mmol/l,what causes high triglycerides,what level of triglycerides is dangerous?triglycerides level chart by age,cholesterol levels by age chart,how to lower cholesterol levels,how to lower cholesterol naturally
Oh, the cholesterol!
Haven't we  heard about it on television, in magazines, at the doctor's… Perhapsx so much that  few of us really know what it's all about. What is the difference between good and bad cholesterol? What foods are high in cholesterol? What are the risks in case of excess bad cholesterol? Read this article to become knowledgeable on the subject!
Cholesterol, what is it?
Cholesterol is a lipid (i.e. fat) produced by two different sources: blood cholesterol, which is naturally secreted by the liver, and dietary cholesterol  which is present in the foods you eat. Generally decried, cholesterol nevertheless plays an essential role in the functioning of the human body! It contributes a lot to cellular life as well as to the production of hormones, digestive juices and the famous  vitamin D. Without cholesterol, the human body would not function normally. So yes, having cholesterol is normal and even reassuring. When and why to worry about it?
What is good cholesterol? And the bad?
This is one of the great particularities of this lipid: there are two types, a good one (for our body) and a bad cholesterol! We explain to you: cholesterol is a fat transported to the various organs via the bloodstream. Specific proteins, called lipoproteins, transport this fat provided for one third by food and the remaining two thirds directly by the liver. However, there are two types of lipoproteins, which constitute, in a way, two cholesterol distribution circuits:
High Density Lipoproteins, or HDL cholesterol, are responsible for bringing excess cholesterol back to the liver so that it can be eliminated naturally. This is called the good cholesterol.
Low Density Lipoproteins, or LDL cholesterol, transport cholesterol to the organs. In too large quantities, the LDL-cholesterol pair promotes the formation of atherosclerotic plaques in the arteries, clogging them little by little. This is called bad cholesterol.
How is cholesterol measured?
The cholesterol level is evaluated by a blood test, requested to check your general health or if you have cholesterol-related symptoms, such as heart problems. This assessment includes several assays:
Total  cholesterol  : it includes HDL cholesterol and LDL cholesterol associated with the dosage of one fifth of  the triglyceride level . In the absence of genetic predispositions, this rate must be less than 2 grams per liter of blood.
HDL cholesterol: less than 0.4 g/l in men and 0.5 g/l in women, this level is considered too low and reveals an increased risk of developing coronary heart disease.
LDL cholesterol must be less than 1.6 g/l.
Triglycerides: they constitute the fats present in the blood apart from cholesterol. A level above 1.5 g/l indicates a significant risk of  cardiovascular disease , independently of the cholesterol level.
This blood test must be performed on an empty stomach.
To know ! It is up to the doctor to interpret the results. Indeed, the variation of these rates depends on each individual, his medical history and his lifestyle. It is therefore up to the doctor to determine if your cholesterol level seems dangerous and requires treatment.
What are the factors that promote the increase in cholesterol?
Your blood test is clear: you have cholesterol. The reasons that may explain your  hypercholesterolemia  are multiple, even if a diet too rich in bad fats is in first place. Indeed, excessive consumption directly affects your cholesterol level. In some people, genetic predispositions can promote a cholesterolemia disorder, as can certain renal, thyroid or hepatic pathologies that cause cholesterol levels to fluctuate. It should also be noted that certain medications −  oral contraceptives , diuretics, cortisone, etc. − can cause an increase in cholesterol levels.
How to lower your cholesterol naturally?
Your doctor will not systematically prescribe anti-cholesterol treatment: it is possible to lower it by adapting your lifestyle.
The first advice to follow to lower your cholesterol level: adopt a  diet more balanced! You remember that one third of cholesterol comes from food: you therefore have a real role to play by eating better. While fats are essential to our health, they are not all created equal. Indeed, animal fats, butter and certain vegetable oils (coconut, groundnut, palm, etc.) contain too many saturated fatty acids and must be limited. When you go shopping, it is therefore important to read the labels of the products you consume in order to flush out these unwanted intruders. Food cooking methods are also very important: ban frying and overheated cooking in favor of gentle cooking, such as steam. On the other hand, practicing regular physical activity is essential to increase your good cholesterol levels and reduce the risk of cardiovascular accidents. You should also know that quitting smoking is a great way to swap your bad cholesterol for good!
How to  cholesterol from your grocery cart
Even wiser: rule out the products that are most likely to increase your cholesterol level. There are very effective applications to help you follow this cholesterol-lowering diet Point Of Care Cholesterol Manager . The app will prompt you to enter your personalized shopping criteria (products without transformed fats, no charcuterie, organic, etc.) and sorts the store's catalog for you. The app even applies a nutrition score to each product based on your profile. A precious help to go in the right direction!
Which foods increase good cholesterol?
To put the odds on your side, do not limit yourself to lowering your bad cholesterol, HDL. You can also increase your good cholesterol, LDL cholesterol, by choosing the right foods! Among these, foods that are high in fat: olive oil (preferably unheated), nuts, avocado, and all foods high in fiber.
Namely: HDL and LDL cholesterol levels are mainly genetically determined (since 2/3 of cholesterol is produced directly by the body): people with the perfect diet may still have high cholesterol levels.
Read more :
⋙ True / False: 10 misconceptions about cholesterol
⋙ Protein, cholesterol, heart... How many eggs can you eat per week?
⋙ Anti-cholesterol recipes... and delicious