Dreaming Of Making A Perfect Kids Friendly Slime? Here's How.
Slime is popular with kids and the reason is simple - it's so much fun! It's easy to do at home and costs less. There are many exciting ways to make different kinds of slime. Warning regarding borax .
KIDS -CRAFTS - HOBBY - HOBBIES
By YEET MAGAZINE | Updated 0200 GMT (1000 HKT) June 6, 2021
Make basic slime Making "living" slime Make edible slime Make soap flake slime Related articles References Article summary
Slime is popular with kids and the reason is simple - it's so much fun! It's easy to do at home and costs less. There are many exciting ways to make different kinds of slime. Warning regarding borax . In Europe, borax is labeled CMR [1] (carcinogenic, mutagenic and toxic for reproduction). We do not recommend its use.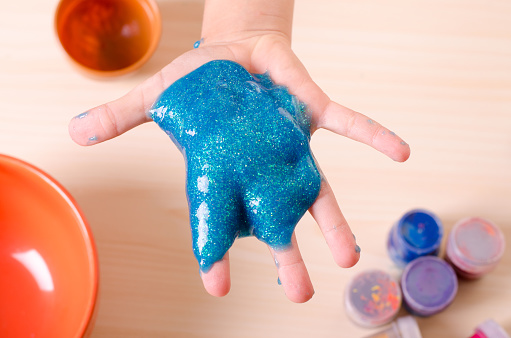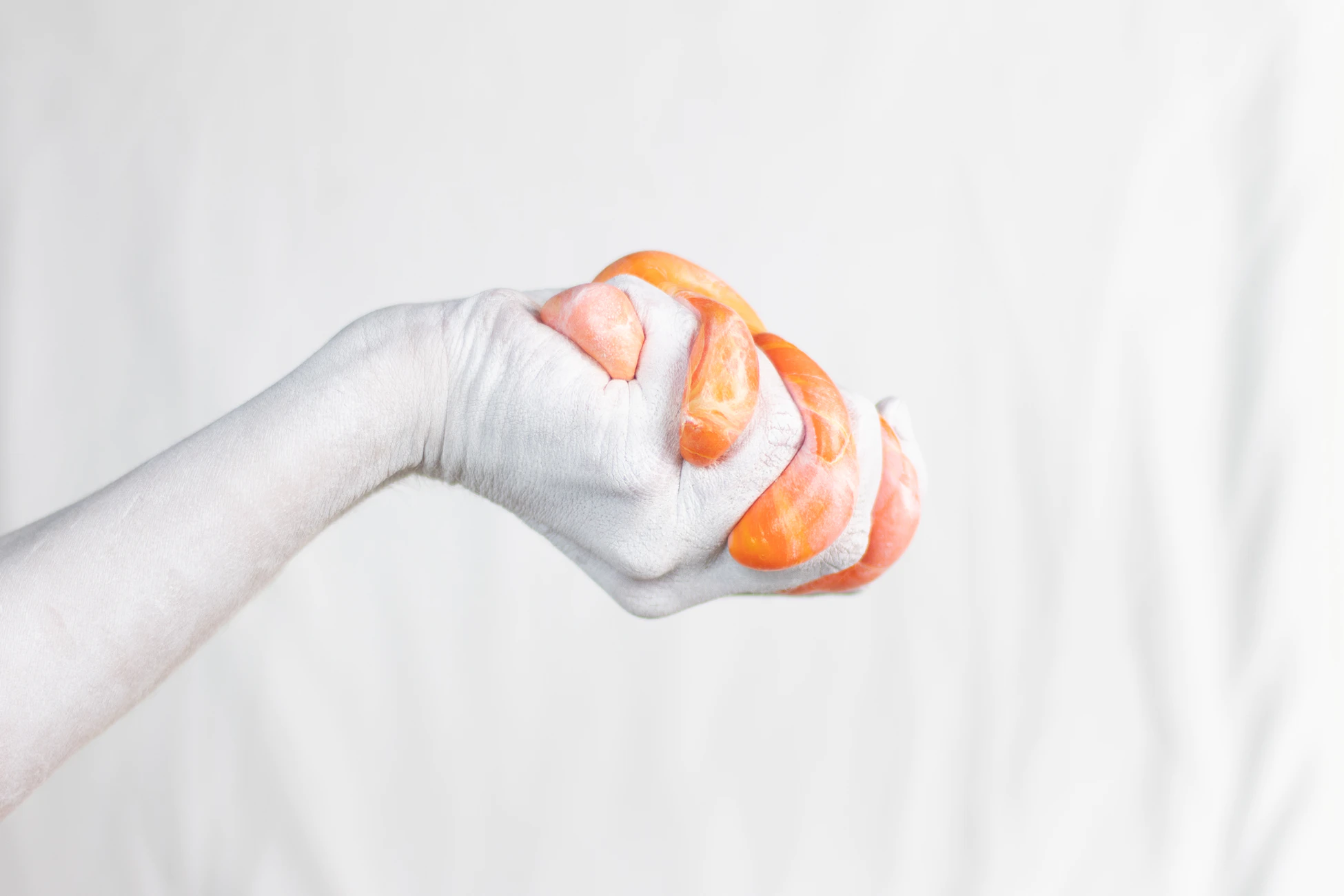 Mystery Box of Back to School Switch-Up Challenge!!! Part 2
Mixing Random Things into Slime !!! Slimesmoothie Satisfying…
Mixing Beads into Clear Slime !!! Relaxing Slime with Funny…
Making Slime with Funny Balloons - Satisfying Slime video
Don't Choose the Wrong Soap Slime Challenge!!!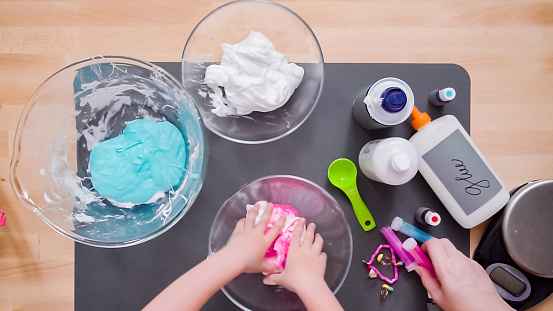 Method1
Make basic slime
1
Mix a tablespoon of borax powder with a cup of hot water. Make the mixture in a large pot. Keep stirring until the borax is completely dissolved. Be careful, this preparation should not be swallowed, it is toxic .
2
Take a second pot. In it, mix half a cup (100 ml) of glue and half a cup (100 ml) of water. This should produce an aqueous, cohesive solution.
3
Add food coloring of any color to the liquid glue mixture. You can use any color. Green is often used, but it's up to you to experiment. Start by pouring in a few drops and stirring. If you want the color to be more pronounced, add a few more drops. If you use too much, the result will be dark and you may stain your hands when playing with the dough.
You can also separate the mixture into equal parts in small jars and add a different color to each of them.
4
Take a large pot. Mix in the borax solution with the liquid glue and watch the slime form. Go slowly, little by little, because if you go too fast your slime will be hard! Stir until you get the desired consistency, the dough should not stick to your fingers.
If you choose to make small amounts of the slime in separate jars, distribute the borax solution evenly among the containers.
5
Take it out and have fun!
Method2
Making "living" slime
1
Combine 3 quarters of a cup (175 mL) cornstarch with 2 cups (475 mL) vegetable oil. Mix well in a pot or in a bowl   .
This mixture is sometimes called "oobleck".
2
Place the jar filled with the mixture in the refrigerator. Keep it until the mixture is cool, you should allow approximately an hour. This will facilitate solidification   .
3
Remove the mixture from the refrigerator. Stir well (the ingredients having separated in the meantime). Allow the mixture to warm up just enough so that it begins to flow slightly.
4
Find a styrofoam block. It can be any size, but the standard size is 2.5 x 15 x 15cm. Rub the styrofoam all over your hair (or anything that can give it a load: a rug, a dog, your child, etc.). The idea is to create a static charge .
5
Tilt the container so that the slime drains slowly. It should flow slowly. Place the piece of styrofoam right in front of the slime. It should be at a distance of about 2 to 3 cm from the mixture that is flowing. The slime will stop flowing and you will feel like it is coming to life  [5] .
Stir the styrofoam and the slime should follow suit. Your children will be amazed (and you too!).
Method3Make edible slime
1
Pour a can of sweetened condensed milk into a saucepan. Place the pan on your stove. Add a tablespoon (15 g) of cornstarch and stir until the elements are combined perfectly .
2
Put the pan on low heat. Keep stirring constantly, as the mixture may stick   .
3
Remove the mixture from the heat once it has thickened. When it becomes more gelatinous and difficult to stir, it is time to remove it from the heat .
4
Add 10 to 15 drops of food coloring, of any color, to the mixture. Let the mixture cool before letting your children play with it (and eat it ).
5
Let the mixture sit. Let the slime cool completely before your children play with it. Make sure the slime doesn't hit anything that stains easily or anything you want to avoid getting dirty. The food coloring in the slime may stain some surfaces, especially those that are light in color.
Method4
Make soap flake slime
1
Melt the soap flakes in water in a large bucket or bowl. Use 250 ml of soap flakes for one liter of water. Put the glitter in the container then add the water gradually and stir until the glitter dissolves.
2
Add color if desired. A few drops of dye will make the slime look prettier, but this is optional.
3
Let sit for an hour. Thus, the mixture will obtain the desired consistency.
4
Beat. The material will turn into foam. It can be poured easily and is extremely sticky to the touch.
5
Store in an airtight container. This slime keeps very well, away from sunlight and heat.
Items Needed
The basic slime
Half a cup of craft glue
Half a cup of water (hot)
Food coloring (optional)
A tablespoon of borax powder
The "living" slime
3 quarters of a cup of cornstarch
2 cups of vegetable oil
A piece of polystyrene
Edible slime
A box (40 cl) of sweetened condensed milk
A tablespoon of cornstarch
10 to 15 drops of food coloring
The soap flake slime
1 cup of soap flakes
4 cups of hot water
Food coloring (optional)
Advice
Do not put the slime on the carpets. It will stick.
The recipe can be changed by varying the proportion of ingredients. For example, if you double the proportion of the borax solution, the slime will be harder and less viscous.
The mixture is best enjoyed on the day of its creation. The slime will then collect lint, dust and particles that will make it unpleasant. If you want to keep it however, label it so as not to confuse it with other products and keep it in a cool place.
If you don't want to use borax, you can replace it with cornstarch.
If you put it in a cup and squeeze it, the slime will make a funny noise.
Elmer glue is a suitable brand. It is generally better known under the name of polyvinyl acetate.
Don't put too much borax, it will make the slime rubbery and brittle.
You can incorporate a little scented liquid soap or essential oils to make it smell great!
If you put slime on your clothes, wash them, it will come off easily.
If you don't have dye, you can use water-based paint.
Warnings
Borax is poisonous if swallowed. Do not swallow it or let children do it. Please follow these instructions carefully.
The glue must not be swallowed or inhaled.
Keep the slime out of the reach of small children and pets.
If you use dye, the slime can stain your stuff.
Handle borax with care, it is a detergent that can cause 1st, 2nd and 3rd degree burns. Use protective gloves and goggles.
related : How to make slime without glue
How to whistle with your fingers
How to make a kite
How to build a rocket with a plastic bottle
How? 'Or' What make a puzzle
How to  braid a rope How to make a papier-mâché volcano
How to make a sock puppet
How to organize a romantic treasure hunt
How to make slime with water
How to modify a nerf gun
How to assemble a puzzle
How to improve a wet slime
How? 'Or' What create search words
References