YEET 2021 Lists : Famous Celebrities Who Are Now Working Regular Jobs
Celebrities aren't that different from us after all! Certainly with a few million dollars more. However, many former celebrities have a traditional professional activity just like us.
By YEET MAGAZINE Updated 0118 GMT (0918 HKT) October 2, 2021
Mark Ruffalo @ Denis Makarenko / Shutterstock.com
Celebrities aren't that different from us after all! Certainly with a few million dollars more. However, many former celebrities have a traditional professional activity just like us. Whether this removal from the cameras is temporary or permanent, the actors and actresses on this list have all decided to step out of the limelight for normal jobs.
Although they have had to compromise on their income, the main advantage of a traditional job is to flee the pressure of Hollywood and the treacherous world of show business. Without further ado, here are the former celebrities who work today like everyone else.
1. Erik Estrada
Known For: CHiPs
Currently: Reserve Police Assistant
Net Worth: $ 4 Million *
Actor and former activist Erik Estrada currently works as a reserve assistant in the Idaho Police Department. Growing up, Estrada knew he wanted to be an actor, but it wasn't until he starred in the movie The Cross and the Switchblade (1970) that he was able to join the TV world. . Estrada is best known for the role of Frank Poncherello (aka "Ponch"), a police officer in the CHiPs series.
Erik Estrada @JulieatSyracuse | CHiPs @GroovyHistory / Twitter.com
This highly regarded series was a flagship program of NBC (owned by Comcast ). Estrada toured in it from 1977 to 1983. After that, he started working on Spanish telenovelas, reality TV series, infomercials, and voice dubs on Adult Swim. It was not until 2009 that he became deputy sheriff in Virginia. In 2016, he moved with his wife and became a reserve police officer in Idaho. Like his character in CHiPs, he works on a motorcycle.
2. Tiffany
Known For: "I Think We're Alone Now" - 80s Popstar
Currently: Clothing Store Owner
Net Worth: $ 4 Million
Tiffany was a song icon in the 80s, best known for her song "I Think We're Alone Now". She also performed "I Saw Him Standing There", which was a cover of the Beatles song "I Saw Her Standing There", but whose lyrics had been adapted.
Tiffany "I Think We're Alone Now" Singer (1987) @espofootball / Twitter.com
Tiffany's single reached No. 1 on the Billboard charts and was used in an old advertisement for Apple . Although Tiffany did not give up the song, today she is mainly devoted to running her small business, a clothing store. She also regularly tours cafes and festivals, surfing on her past notoriety to promote her clothing business.
3. Freddie Prinze Jr.
Known For: She's All That
Currently: Producer for WWE
Net worth: $ 19 million *.
Freddie Prinze Jr. is famous for his films like Remember Last Summer (I Know What You Did Last Summer) , where he met his future wife, actress Sarah Michelle Gellar. Prinze Jr. has remained in the world of show business, but this time passing to the other side of the camera since he became a producer for WWE .
Freddie Prinze @DEADLINE | Jr. She's All That @wahleci / Twitter.com
Although Prinze Jr. is no longer an actor (he and his wife run their joint venture, Foodstirs,), he occasionally lends his voice to animated series. He thus "doubled" the character of Kanan Jarrus in Star Wars Rebels, a series of Disney XD. Jarrus' disembodied voice also appeared in The Rise of Skywalker.Advertising
4. Charlie Korsmo
Known for: What's up, Bob?
Currently: Law professor
Net worth: $ 500,000 *.
Charlie Korsmo is a child actor who starred in the Disney comedy What's Up, Bob? He then decided to take a more academic orientation and went on to study law, leaving his Disney days behind . Korsmo received his undergraduate degree in physics from MIT in 2000.
Charlie Korsmo @cineporloscodos | What About Bob? @Rebecca Shah / Pinterest.com
He received his JD (Juris Doctor) from Yale Law School six years later. In 2011 he was appointed by the President to be a Fellow of the Barry Goldwater Scholarship & Excellence in Education Foundation. Although he devotes most of his time to his studies, he nevertheless starred in a film in 2019, where he appeared in the (secondary) role of Herr Director in the drama film Chained for Life .Advertising
5. Geena Davis
Known For: Thelma & Louise
Currently: Documentary
Net worth: $ 30 million *.
Geena Davis is a former actress and model. She started her career playing in the movie Tootsie in 1982. She then starred in The Fly , a thriller that made her breakthrough but it was her role in Beetlejuice that really made her famous on the international stage. A few shoots followed, but her career slowed down in the 1990s. She then turned to directing and business. She founded her own organization, the Geena Davis Institute on Gender in Media.
Geena Davis @Tribeca | Thelma & Louise @OscarRunnerUp / Twitter.com
Fans of Grey's Anatomy and The Exorcist (the TV version), however, noticed that she had not completely withdrawn from the scene. She resumed her role as Doctor Nicole Herman during the 2018 season of Grey's. In 2019, she starred in Glow , a Netflix series, as Sandy Devereaux St. Clair, a former showgirl who became manager of the Fan-Tan Hotel & Casino.Advertising
6. Angus T. Jones
Known For: My Uncle Charlie
Currently: Management in a media company
Net worth: $ 15 million *.
Angus T. Jones' best-known role is that of Jacob David ("Jake") on the sitcom My Uncle Charlie . He got his first acting role at the age of five, with a cameo in the 1999 movie Simpatico. He also starred in films like The Rookie , George of the Jungle 2 , Bringing Down the House , See Spot Run and The Christmas Blessing .
Angus T. Jones @WATNCelebrity | Two and a Half Men @CinemaBlend / Twitter.com
After announcing his retirement, Jones decided to join the private sector, although My Uncle Charlie and his other works still air on platforms like Amazon and Hulu. He is currently employed by Tonite, a multimedia company that finances and provides various communication services.Advertising
7. Macaulay Culkin
Known for: Mom, I missed the plane!
Currently: Publisher of the Bunny Ears website
Net worth: $ 15 million *.
Macaulay Culkin rose to fame as a child after his role in the comedy Mom I Missed the Plane! He also starred in the film "  My Girl" in 1991 and was, at the peak of his career, one of the most popular child actors on the planet.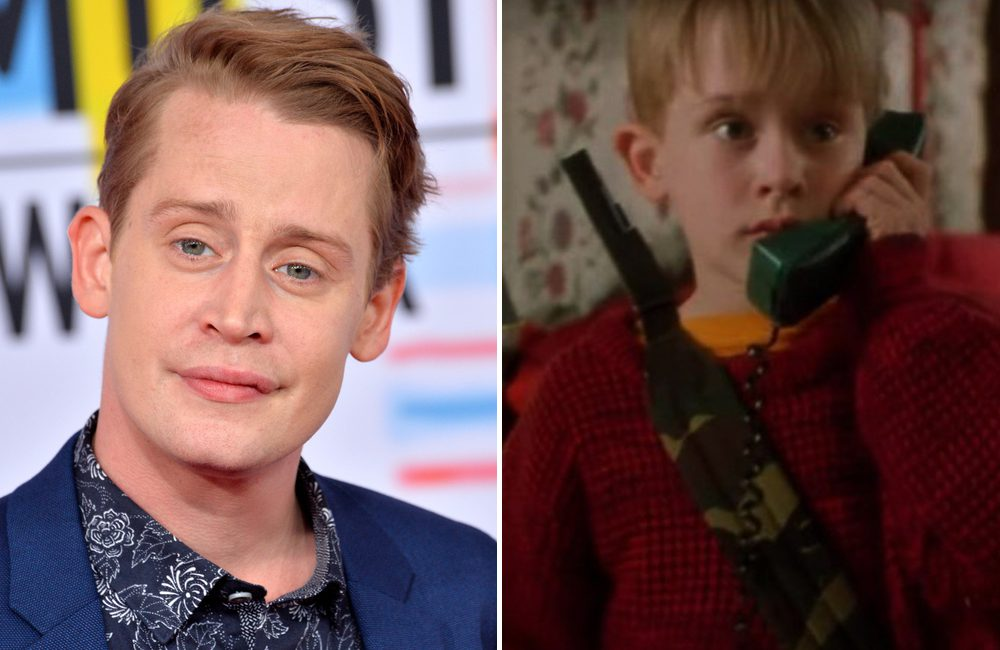 Macaulay Culkin © Featureflash Photo Agency / Shutterstock.com | Home Alone @Geniu / Twitter.com
After experiencing some struggles in his personal life, everything is back to normal and since then his Twitter presence has skyrocketed, making him one of the favorite tweeters on the social media platform. Today, Macaulay Culkin owns and operates the satirical site Bunny Ears, which produces content and offers cross-promotions, with a few memorable collaborations with RedLetterMedia to his credit.Advertising
8. Josh Saviano
Known for: The Favorite Years
Currently: Lawyer
Net worth: $ 500,000 *.
Another actor turned lawyer is Josh Saviano. The New York native played the role of Paul in The Favorite Years, a sitcom that aired between 1988 and 1993. He quit acting after the series ended, but returned to television to play a lawyer in a few. episodes from Law & Order: Special Victims Unit .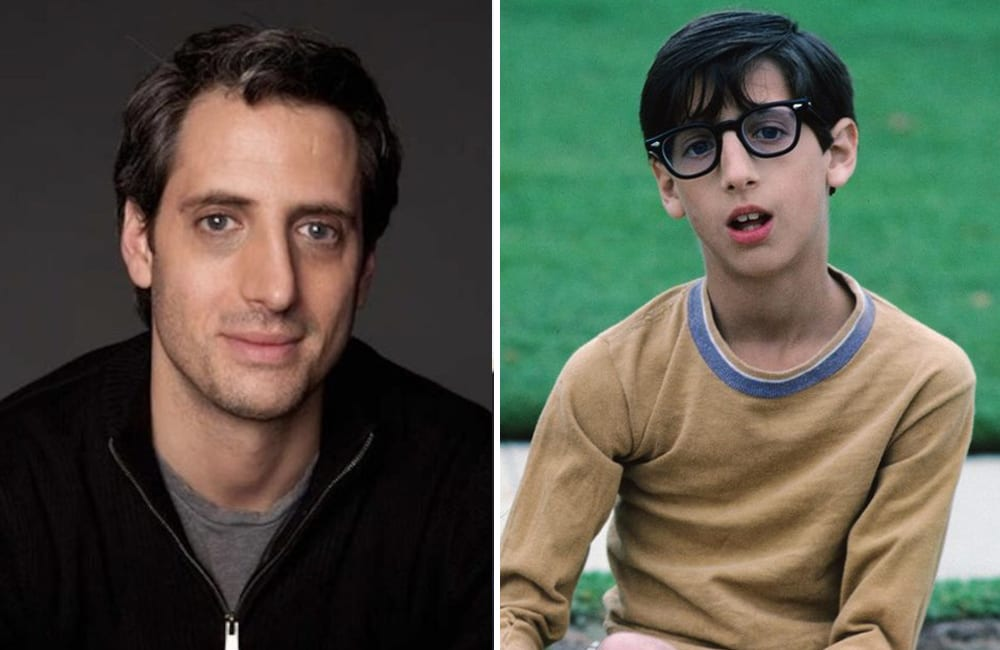 The Wonder Years @historydailypix / Twitter.com | @ 80sThen80sNow / Twitter.com
After his stint on NBC , Saviano attended Yale, where he majored in political science. He was president of the Sigma Nu fraternity there. After graduating he worked as a legal assistant before earning a JD from Cardozo School of Law. He joined a law firm in 2000 and founded his own firm fifteen years later.Advertising
9. Taran Noah Smith
Known for: DIY Dad
Currently: Owner of a vegan food business, Technical Manager of Community Submersibles.
Net worth: $ 300,000 *.
Taran Noah Smith played the role of Mark in Papa Tinker, a hit '90s sitcom, proof of that is Tim Allen's more than $ 1 million per episode cachet. After the series ended, Smith retired from the scene. He said in an interview that he just "didn't want" to act.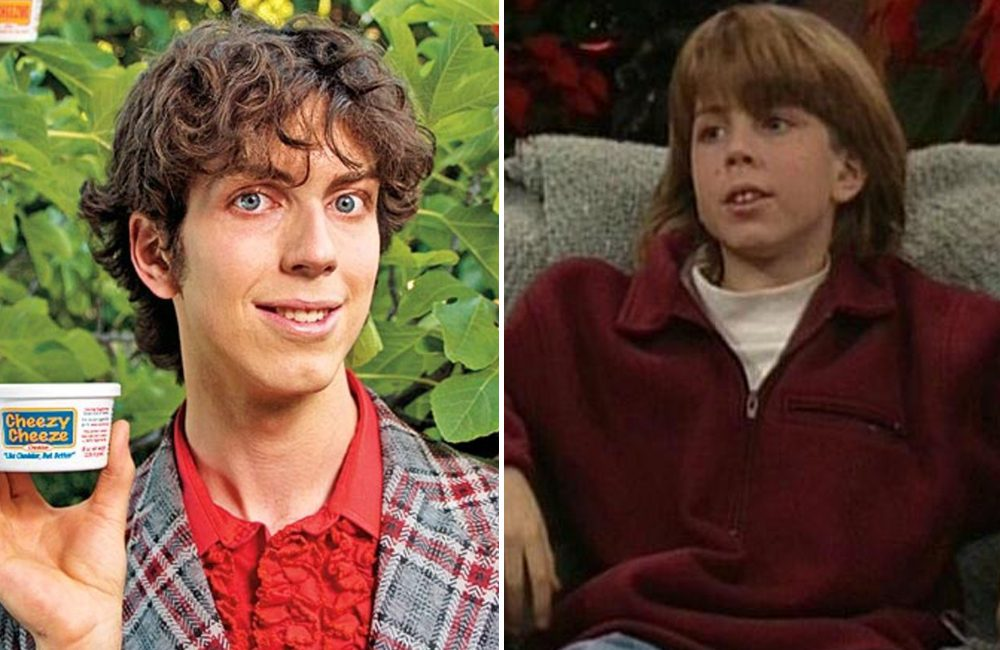 Taran Noah Smith @ hotcountry1035 / Facebook.com | Home Improvement @StarCrushCeleb / Twitter.com
Smith founded his own company, Playfood, which makes non-dairy cheese. Playfood has not been as successful as it was hoped for, and you won't find it at Whole Foods or Trader Joe's. Smith, a vegan himself, also opened a vegan restaurant of the same name. He is currently working as a technical manager for Community Submersibles, an educational project around the piloting of submarines.Advertising
10. Geoffrey Owens
Known For: The Cosby Show
Currently: Director of the Brooklyn Shakespeare Company
Net worth: $ 300,000 *.
Geoffrey Owens starred on The Cosby Show in the 90s. He also made appearances on It's Always Sunny in Philadelphia , That's So Raven , Lucifer , and many more. He made headlines in 2018 after the Daily Mail posted photos of him working as a cashier at Trader Joe's.
Geoffrey Owens @ajplus / Twitter.com | The Cosby Show @Paulette / Pinterest.com
People joined in Owens' defense, pointing out that show business was a volatile world and Owens should feel no shame in working at competitor Whole Foods . This hype eventually landed Owens roles, including one in a ten-episode Tyler Perry series. Currently, in addition to these small roles, he is the artistic director of the Brooklyn Shakespeare Company, which he also founded.Advertising
11. Gene Hackman
Known For: Relentless
Currently: Novelist
Net Worth: $ 80 Million *.
Gene Hackman left the acting profession after a long career to turn to a career as a novelist, which he still pursues. The nonagenarian has won two Oscars, a SAG Award, two BAFTAs and four Golden Globes during his six-decade career which began in 1956. He took a hiatus in 2004 before returning in 2016.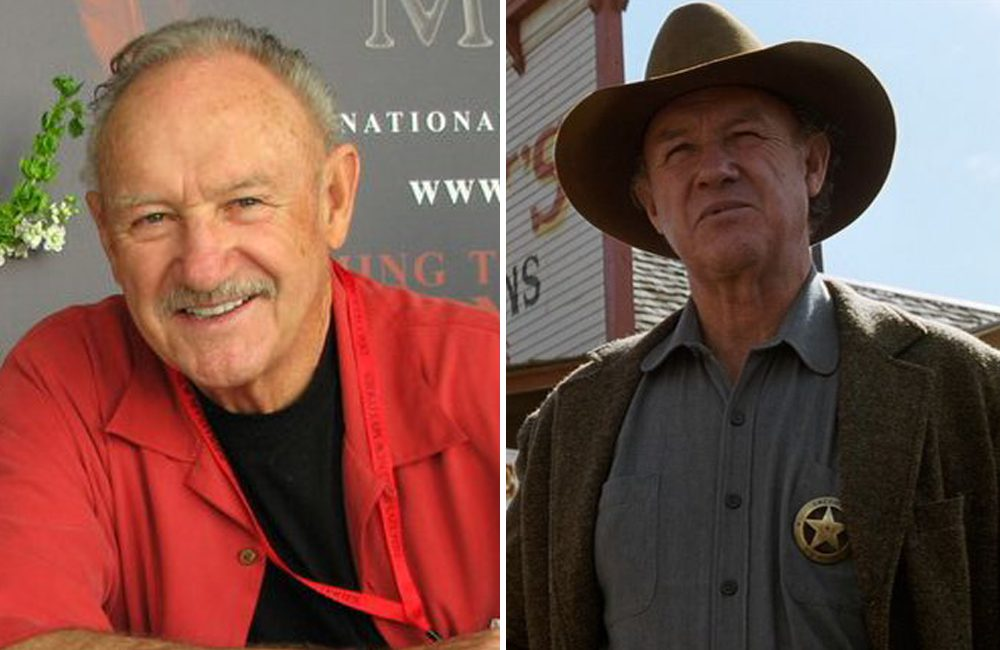 Gene Hackman @CescFrancB | Unforgiven @magnanisima / Twitter.com
He officially retired in 2017. Now Hackman is a novelist. He has written three historical fiction books, a western and a crime thriller. His thriller, Pursuit, was released in 2013 and is his most recent book. It got a 4/5 star rating on Amazon . Her first novel, Wake of the Perdido Star, was published in 1999.Advertising
12. George Foreman
Known For: Two-time World Heavyweight Boxing Champion
Currently: HBO Sports Commentator (Boxing)
Net Worth: $ 340 million *.
Former boxer George Foreman was one of the best punchers in the 60s and 70s. He retired in 1977 after losing to Jimmy Young. After what he later described as a "religious epiphany," Foreman became a Christian pastor before returning to boxing in 1994.
George Foreman © Featureflash Photo Agency / Shutterstock.com | @RetroNewsNow / Twitter.com
The boxer, a member of the International Boxing Hall of Fame, has made millions from his advertising rights to the grill bearing his name. It has sold over 100 million units worldwide. In 1999, Foreman sold his commercial rights for $ 138 million, securing his future, before embarking on HBO , where he is currently an in-ring boxing fight analyst.Advertising
13. Mara Wilson
Known For: Matilda
Currently: Writer / Podcaster
Net Worth : $ 500,000 *.
Mara Wilson was born in 1987 in Burbank, California. She rose to fame from a young age for her role as Natalie in Madame Doubtfire , when she was only six years old. She also starred in Miracle on 34th Street , Matilda, and Thomas and the Magic Railroad . Her last film appearance was in 2000, when she announced her retirement.
Mara Wilson @etnow | Matilda @Thrillist / Twitter.com
Today, Wilson is a writer and podcaster, and she is very popular on Twitter . She wrote a piece for the NY International Fringe Festival, titled Sheeple , although she has turned more to writing now. Her book, Where Am I Now ?, Which deals with fame acquired as a child , was published in 2016. In addition to her work as an actress and writer, she has worked for Publicolor, a non-profit organization that teaches design to underprivileged or struggling children.Advertising
14. Sarah Michelle Gellar
Known For: Buffy the Vampire Slayer
Currently: Cookbook Author / Business
Owner Net worth: $ 20 million *.
Sarah Michelle Gellar made her 1980s debut at the age of four, appearing in the movie Intimate Trap . It was only a few years later that she would break through, thanks to the role of Kendall in The Force of Destiny, then in Buffy the Vampire Slayer .
Sarah Michelle @foodsirs / Facebook.com | Gellar Buffy the Vampire Slayer @sitting_crow / Twitter.com
Since then, Gellar has left comedy behind to launch her own trendy brand around the kitchen. In 2015, she officially launched her own business and published her first, best-selling cookbook. You can find his brand, Foodstirs, at stores like Whole Foods and Giant Eagle
By YEET MAGAZINE Updated 0118 GMT (0918 HKT) October 2, 2021