The Net worth Of The Sussexes : How The couple Was Surprisingly Nearly Broke, At Least Until Oprah's Interview
How much is Meghan Markle worth 2020? What is Meghan Markle's net worth 2021? How much did Netflix pay the Sussexes? How rich is the Duke of Sussex?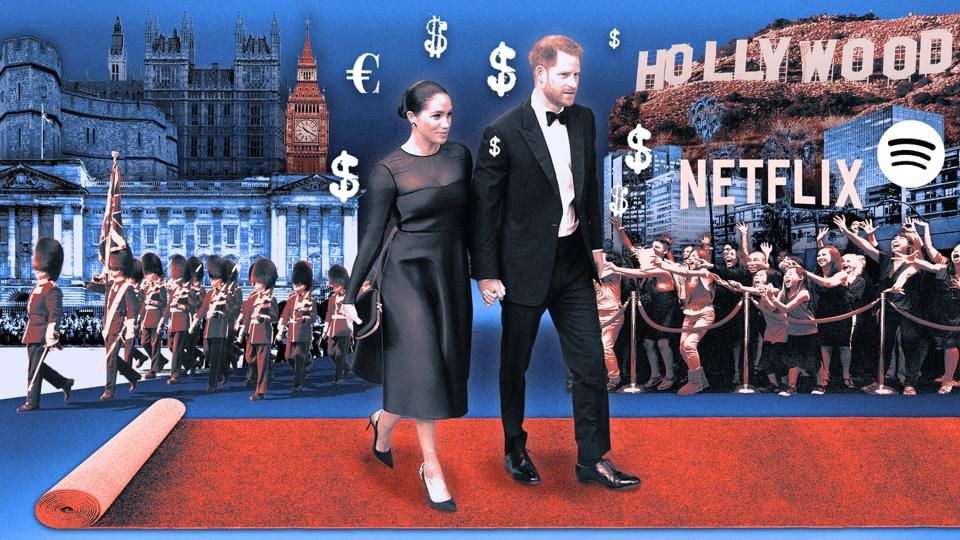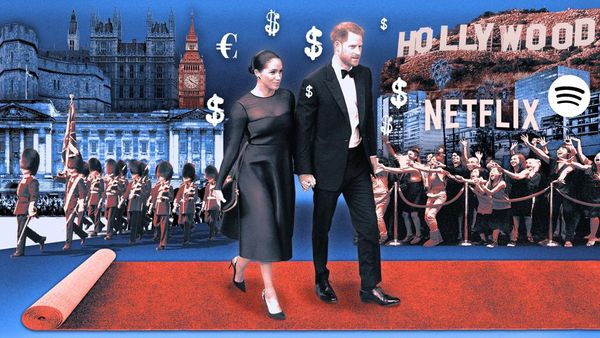 How much is Meghan Markle worth 2020? What is Meghan Markle's net worth 2021?  How much did Netflix pay the Sussexes?   How rich is the Duke of Sussex?
How Rich Are Harry And Meghan? Markle entered the marriage to Prince Harry financially independent, with an estimated net worth of around $5 million.
Now that they have left the royal cocoon, the Duke and Duchess of Sussex are using their celebrity status to earn money and strengthen their current position.
Now that Prince Harry and Meghan Markle have completed their transition to Hollywood, they are entering a new chapter in their lives as they have lost their status as members of the British Royal Family.
No diplomatic formalities. No government security details. And no royal patronage.
Until last year, Harry's father, the Prince of Wales, covered the majority of the expenses related to their royal duties, including staff and travel, across the Duchy of Cornwall, which Forbes estimates at around 800 000 dollars (670,000 euros) per year.

MORE: Meghan and Harry: 'We did everything we could' to stay' Prince Harry and his wife Meghan Markle during the interview with Oprah Winfrey.
The Crown paid over $ 3 million (2.5 million euros) for ongoing renovations to Frogmore Cottage before it became their family home in the UK.
More Royal Net worth
meghan markle net worth before harry
prince harry and meghan markle net worth 2021
They voluntarily repaid this sum in September by contributing to the Sovereign Grant.
While this gives them access to the lifestyle they want, it also leaves room for financial uncertainty, which they did not have to deal with before.
His older brother and future King Prince William is covering his expenses with the help of the Duchy of Cornwall, which in the last financial year spent around $ 8million (€ 6.7million) to support the public, charitable and personal activities of Prince Charles and his immediate family.
Prince Harry spoke of his stepping down from official royal duties with compatriot James Corden on The Late Late Show in late February, a week after a statement was released from Buckingham Palace.

MORE: Meghan and Harry: 'We did everything we could' to stay' Prince Harry and his wife Meghan Markle during the interview with Oprah Winfrey.

But he objected to James Corden's portrayal of him "getting away" from family. "The aim was not to move away, but to retreat rather than withdraw," said the Duke, adding that he had decided to leave to escape a relentless press.

"We all know the British press can be toxic. It was destroying my sanity. So I did what any husband, any father, would have done. I had to get my family out of here. "
Her late mother, Princess Diana, who died in a car crash after being chased by paparazzi, made the move possible.
With the Crown's financial support abruptly cut off, the relocated royals largely relied on the estimated $ 10million (8.3million) inheritance Harry received from his late mother's estate. .

Contrary to published reports, a representative confirms that he was not the beneficiary of any of the nearly $ 100 million (83.7 million euros) left by his great-grandmother, the Queen Mother.

Meghan Markle has contributed approximately $ 2 million (1.6 million euros) in after-tax income through her work in films and television shows, most notably the Suits series.
In August 2020, they purchased a $ 14.7 million (€ 12.3 million) property in Montecito, the coastal enclave of Santa Barbara, California, home to Hollywood celebrities such as Oprah. Winfrey and Ellen DeGeneres and her wife Portia de Rossi.
They invested $ 5 million (4.2 million euros) and now have a mortgage of almost $ 10 million (8.3 million euros).
The Duke and Duchess also repaid the Sovereign Grant for the $ 3 million (2.5 million euros) spent to renovate Frogmore Cottage, which remains their family home in the UK.
This leaves Prince Harry and Meghan with a surprisingly modest nest egg of around $ 5 million, at least for now. Their estimated equity, including equity in their Montecito home, is around $ 10 million.

The Queen holds a net worth of $ 500million (€ 419million), according to the latest Forbes tally in 2019, while the combined value of the holdings of the British Monarch and the Crown Estate, the Duchy of Lancaster ( a real estate trust), is estimated at 25 billion dollars (21 billion euros).
The Prince and his American wife want to devote their lives to helping others and making the world a better place. "My life will always be about public service, and Meghan signed on for that," Prince Harry told James Corden.

But they also have to pay the bills, and thanks to their global fame and cachet, Hollywood is only happy to capitalize, helping cushion the financial blow.
They promoted their partnership with Spotify at a liPostsve event also attended by Justin Bieber, Billie Eilish, Bruce Springsteen, Barack Obama and Ava DuVernay.

The Duke and Duchess plan to produce podcasts and shows that "raise voices that may not be heard" exclusively for the streaming service's 320 million monthly users around the world.
Spotify's three-year deal with Prince Harry and Meghan could be worth between $ 15 million and $ 18 million (€ 12 million and $ 15 million), industry sources say.
It is not known, however, whether the music streaming service has started writing checks, as development of Archewell Audio's first podcast will likely take at least a year.
But when the checks arrive, it will add about $ 3.5 million (2.9 million euros) per year to their coffers, after tax.
The couple had tentatively started on the Hollywood red carpet long before they moved to California.
Prince Harry and Oprah Winfrey announced in April 2019 that they would be producing a mental health series for Apple TV +. The series, which has been caught up by production delays due to the pandemic, is an extension of the Duke's long-standing work in this area, in which he has candidly shared details of his own experience of the loss.
The terms of the deal could not be determined.
Conferences are another possibility for them. Prince Harry spoke at a private JPMorgan summit in Miami in February 2020, which reportedly raised $ 1 million.
Last June, the New York-based agency Harry Walker was tasked with finding speakers.
This is the same agency that represents the Obamas, Bill and Hillary Clinton, Lin-Manuel Miranda and Stacey Abrams.
This is perhaps the biggest potential source of money for them: a lucrative five-year, $ 100 million (84 million euros) contract with Netflix, signed in September 2020, to produce documentaries, series, feature films, scripted shows and children's programs.
It is unclear whether Prince Harry and Meghan received a cash advance on the contract, which should contribute significantly to their net worth going forward.
But the streaming service recognizes its subscribers' fascination with the British royal family. Netflix renewed The Crown, a hit drama about the reign of Queen Elizabeth II, for a sixth and final season last fall.
The Duke and Duchess of Sussex will also take part in a lengthy interview with Oprah Winfrey which airs at 8 p.m. EST on Sunday, March 7 on CBS.
Meghan is expected to tackle topics such as 'entering royal life' there, a topic that is sure to stir up some unease behind the gates of Buckingham Palace, and Prince Harry will later join the two in discussing of moving to the United States and her hopes for their extended family.
Meghan family
Prince Harry,Duke ofSussex
DoriaRagland
ThomasMarkle
Lilibet DianaMountbatten-Windsor
TrevorEngelson
SamanthaMarkle
ThomasMarkle Jr.
Cory Vitiello
Alvin AzellRagland1929–2011
JeanetteRagland–2000
Tyler Dooley
NoelleRasmussen
Ashleigh Hale
MichaelMarkle
FrederickMarkleFeedback