Fly to the Canary Islands in Spain and discover the riches behind this destination!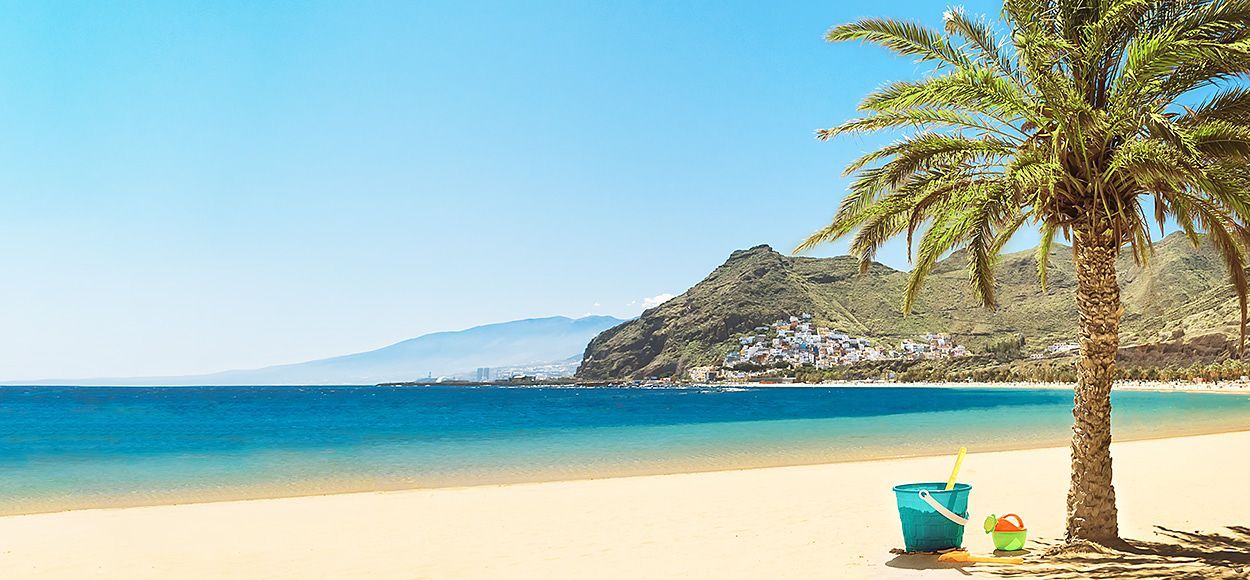 Gran Canaria, Lanzarote, Tenerife and Fuerteventura will charm you in their own way! Volcanoes, crystalline beaches, ..., choose your stay.
The island of Tenerife is the largest of the seven pearls that form the magnificent Canarian necklace in the heart of the Atlantic Ocean. If you want a change of scenery, good weather, discovery and idleness, Tenerife is the ideal place. Beautiful beaches, extraordinary landscapes worthy of a postcard and a range of activities abound in all seasons. This pearl, just a few hours flight, has everything to make you live the best vacation of your life!
In the north-west of Tenerife, in the beautiful region of the Orotava Valley, an oasis of greenery and tropical fruit plantations, is located the hotel Sol Parque San Antonio. This magnificent hotel is located in the attractive and lively seaside resort of Puerto de la Cruz.
Its location will allow you to discover every day a treasure of the island. A true pearl in the heart of the island of Tenerife, Sol Parque San Antonio is perfectly located in the center of Puerto de la Cruz, a beautiful old town with a distinct character of the Canaries.
The closest beaches to the Sol Parque San Antonio hotel are the huge Playas Jardín beaches, less than a 20-minute walk away, a huge, beautiful, stylish and unique beach, thanks to its volcanic sand. It is a hotspot for thousands of sun worshipers who come to this charming seaside destination every year.
Another beach near the Sol Parque San Antonio hotel is the welcoming "Playa de Martiánez", a 30-minute walk away. This beach is located near the famous "Lago Martiánez", an impressive outdoor water park with saltwater lakes, waterfalls, volcanic rock carvings and incredible tropical gardens. A magnificent creation by César Manrique, the Canarian artist. This superb attraction adds to the overall popularity of Puerto de la Cruz, especially with families.
Thanks to the perfect location of the hotel Sol Parque San Antonio, you will make a new discovery of Tenerife every day if you wish. The hotel is located 40 minutes drive from Santa Cruz, the lively capital of Tenerife, it is a vibrant and cosmopolitan hive, full of interesting places to visit, attractive architecture, great shopping, with many excellent restaurants . The port is the gateway to the Spanish mainland and a stop for cruises going to the Caribbean.
Do not miss the famous Teide National Park, 1 hour from your hotel.
The island has two airports, the Los Rodeos Airport in the north located about 20 minutes from the hotel, and Tenerife Sur Airport, located about 1 hour away.