Global report: India finds six cases of new UK variant; South Africa bans alcohol sales.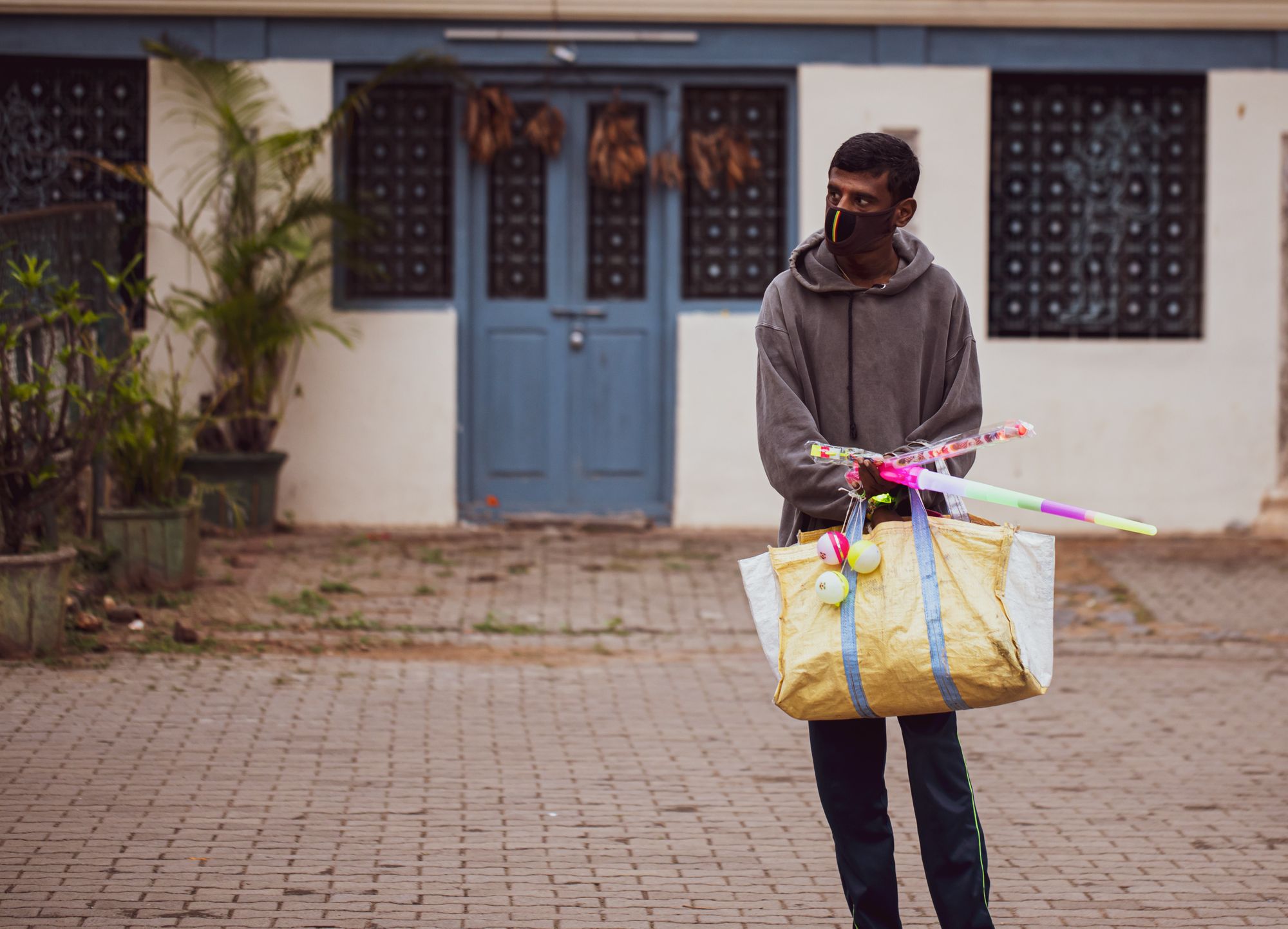 India has found six cases of a more infectious variant of the coronavirus in people arriving from Britain, while South Africa reimposed a ban on alcohol sales and ordered the closure of all bars as it battles a resurgence of the virus, including another new variant.
All six of the infected people in India are in isolation and their fellow travellers are being traced, the health ministry said.
India suspended all flights from Britain until the end of the month over concerns about the infectious variant, but about 33,000 passengers had flown in from late November, before the ban was enforced, the ministry said. Civil aviation authorities said the ban would probably remain in force into the new year.
© Photograph: Channi Anand/AP A health worker tests a woman for coronavirus in Jammu. Six cases of a more infectious variant of Covid-19 were found in India in people arriving from the UK.
In Germany, health officials said the new variant sweeping Britain has been present since November, after detecting it in a patient who died in the north of the country.
Researchers were "able to sequence the variant of the B1.1.7 virus in a person infected in November this year", the health ministry of Lower Saxony said. This is the same variant "responsible for a large proportion of the infections detected in the south of England", it said.
The variant was found in an elderly patient with underlying health conditions who has since died. His wife was also infected but survived.
The couple caught the virus after their daughter returned from a trip to Britain in mid-November, where she "in all likelihood" became infected with the new variant, the statement said.
Germany had previously reported only one case of the new strain, in a woman who flew in from London on Thursday. Britain sounded the alarm this month over the variant, which authorities say is significantly more contagious.
In a nationwide address on Monday, South Africa's president, Cyril Ramaphosa, announced the alcohol ban and the closure of all beaches and public swimming pools in infection hotspots, which include Cape Town, Johannesburg, Durban and several coastal areas.
In addition, South Africa is extending its nighttime curfew by four hours, requiring all residents to be at home from 9pm until 6am, the president said.
Related: Only about 12 Britons stay in quarantine in Swiss ski resort after hundreds flee
"Reckless behaviour due to alcohol intoxication has contributed to increased transmission. Alcohol-related accidents and violence are putting pressure on our hospital emergency units," Ramaphosa said.
He said the increased restrictions were necessary because of a surge in infections which has pushed South Africa's total confirmed virus cases past 1 million.
Like Britain, South Africa is battling a variant of Covid-19 that medical experts think is more infectious than the original. The variant has become dominant in many parts of the country, according to experts.
The South African Medical Association, which represents nurses and other health workers as well as doctors, warned on Monday that the health system was on the verge of being overwhelmed by the combination of higher numbers of Covid-19 patients and people needing urgent care from alcohol-related incidents. Many holiday gatherings involve high levels of alcohol consumption, which in turn often lead to increased trauma cases.
As European Union countries began rolling out the Pfizer/BioNTech vaccine which was approved by the bloc's regulators last week, Spain's health minister said it was setting up a registry of people who refuse to be vaccinated and will share it with other member countries. The vaccine will not be mandatory in Spain but health minister Salvador Illa told Spanish TV the best way to defeat the virus was "to vaccinate all of us - the more the better".
A former senior health official has called the Netherlands' vaccination strategy "embarrassing", as the nation waits until 8 January to begin administering shots.
Roel Coutinho, a respected former director of the Center for Infectious Disease Control at the National Institute for Public Health and the Environment, told Dutch current affairs show Nieuwsuur on Monday night: "Every week counts."
Delaying the start of the vaccination program means that "the overburdening of healthcare will continue for a long time. That means it has an effect not only for people who have COVID, but also for others, because they cannot be admitted or operations have to be postponed."
The first batch of vaccines made by Pfizer and its German partner BioNTech already have arrived in the Netherlands, but will not be administered until Jan. 8. The government has said it is still involved in preparations including getting IT systems ready to register all the vaccinations and training staff.
South Korea said on Tuesday it would sign a deal with Moderna to offer Covid-19 vaccines for 20 million people, Yonhap news agency reported citing the presidential office. The nation reported 40 deaths on Tuesday, a daily record.
This comes a day after officials vowed to speed up efforts to launch a public coronavirus vaccination programme as the country detected its first cases of the virus variant linked to the rapid rise in infections in Britain.
Thailand warned that more intensive measures might be necessary to halt its worst outbreak yet and urged the public to cooperate to contain a spread that has seen cases in most regions of the country.
Thailand has imposed tighter control measures in some areas, including on entertainment businesses, which will be reassessed in seven days.
Health authorities confirmed 155 new cases on Tuesday as new clusters emerged in the wake of a big outbreak discovered 12 days ago at a seafood market near Bangkok, among mainly migrant workers from Myanmar.