Harry and Meghan On Netflix: Why The First Part Of The Documentary Is A Total Disappointment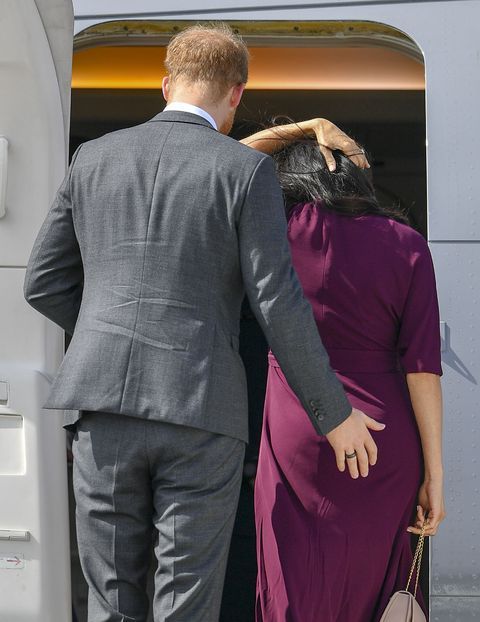 Netflix unveiled this Thursday the first three episodes of Harry & Meghan, the documentary produced by the former royal couple who finally tells their story.
Shocking revelations were expected. We were served an inventory of British royalty.
Netflix posted the first three episodes of Harry & Meghan on Thursday, a two-part documentary series where the former royal couple finally tells their story.
The opportunity for them to look back on the last five years, from their first meeting till  today.
If you were hoping for drama, you will have to wait for the last three episodes to be posted online for this.

This first part, which extends from their meeting in 2017 to their wedding in 2018, serves only as a appetizer.
It's time for Prince Harry and Meghan Markle to tell who they are, what they love, why they fell in love. And no doubt about that: these two are made for each other. But to better tell the present, the couple is forced to remember the past.
Recall how the British press has almost every right  to their lives, thanks in particular to a tacit agreement between British royalty and the tabloids.
Harry explains to us in front of the camera how he had to live in this system, where he had to play a role from his earliest childhood.
A system that his mother Diana denounced for years and which led to his death in 1997 after a chase with paparazzi. The Duke of Sussex has only had one idea in mind since then: to protect his wife and children from this.
If the documentary allows us to understand even more the role of the media, the couple and the experts who have been summoned are more generally about the history of the country, the Commonwealth, slavery and more generally racism.
A subject that Harry and Meghan previously discussed in their shocking interview with Oprah Winfrey in 2021 and that they are developing further here.
Did the British media get even more fierce on Meghan because of her skin color?

This is the theory of the Duke and Duchess, as well as their relatives, based in particular on the current political and social situation of the country (the patent racism that would have been exacerbated with Brexit).
If it is very easy to take a stand for Harry and Meghan after seeing this documentary, we are waiting for the second part, which will be posted on December 15, to form a final opinion.