Helena Bonham Carter To Return For 'Enola Holmes 2'
ENTERTAINMENT
By YEET MAGAZINE Updated 0118 GMT (0918 HKT) October 2, 2021
Enola Holmes: The Film Brought To You By Millie Bobby Brown and Henry Caville

The story of Enola Holmes is a bit crowded, but the charming heroine played by Millie Bobby Brown and the sympathetic Sherlock played by Henry Cavill manage to save the film.ADVERTISING
A film centered on Sherlock Holmes' sister
There have been many adaptations of Sir Arthur Conan Doyle's Sherlock Holmes, but Enola Holmes gives the classic character a new twist by following his little sister instead. The new Netflix film is based on Nancy Springer's "Enola Holmes Investigations" book series, in particular the first book, "The Double Disappearance". The film was directed by Harry Bradbeer (Killing Eve) from a screenplay by Jack Thorne (Harry Potter and the Cursed Child).
The film opens as Enola's (Millie Bobby Brown) mother Eudoria (Helena Bonham Carter) passes away. This disappearance forces Enola's two older brothers - Mycroft (Sam Claflin) and Sherlock (Cavill) - to return home for the first time in a long time, and they are dismayed to find that Enola was not raised as a real lady. While Mycroft wants to send Enola to a boarding school, she runs away to search for her mother, and comes across young Lord Tewksbury (Louis Partridge), who has also fled his home. With her brothers on her heels and her determination to find out where her mother has been, Enola doesn't have time to take an interest in the young Lord, but that changes when she finds out her life is in danger.
A complicated plot
Perhaps this is the consequence of the book adaptation, but Enola Holmes' script is too loaded, creating an overly complicated narrative that is not quite resolved in the two hours of the film. While it may appear that Eudoria's disappearance is Enola Holmes' main plot, it is not.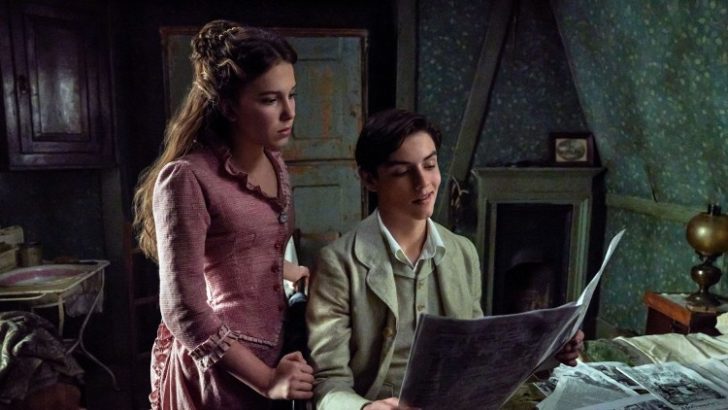 Rather, Lord Tewksbury becomes the main subject - but not before a considerable amount of footage has been devoted to Enola and Sherlock in search of their mother. As for the mystery surrounding Eudoria, it's destined to be explored in a sequel, which is frustrating given the amount of time spent on her disappearance, although that also contributes to the intrigue around Tewksbury. But despite all of these frustrations, the characters and performances are compelling enough to keep viewers focused on the film.
Actors up to the task
Much of Enola Holmes' success comes from Millie Bobby Brown's lively and resourceful performance as the main heroine. Enola is a smart, courageous and well-educated young woman who is said to rival Sherlock's detective skills. Millie Bobby Brown perfectly embodies her character, bringing a charm that many versions of Sherlock don't have, giving the film a solid core to the convoluted plot.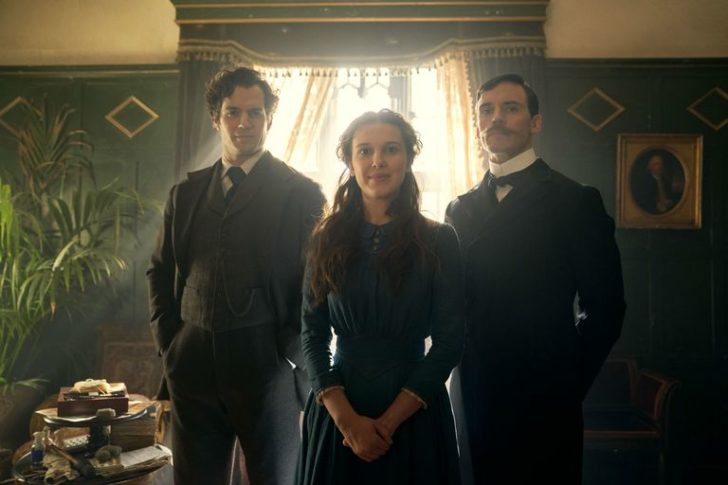 Additionally, Henri Cavill's Sherlock wields a certain appeal, as the character is much warmer than in the other films, and he has an affection for Enola that creates a sympathetic dynamic between them. In contrast, Mycroft played by Sam Claflin brings little interest in Enola Holmes, as the film positions him more as a sort of villain, an obstacle for Enola to overcome. The supporting cast is also overlooked by the script, even Eudoria, though there is the potential for the other members of the Holmes family to be tackled in a sequel. In the end, Enola Holmes is THE film by Millie Bobby Brown, which she wears with Henry Cavill.
Enola's camera gaze
Ultimately, Enola Holmes is a fun and entertaining crime film, even if it seems too witty at times. Seeing Enola break the fourth wall and thus address the audience is a well-thought-out subterfuge that is used cleverly, even if it doesn't necessarily add much to the story.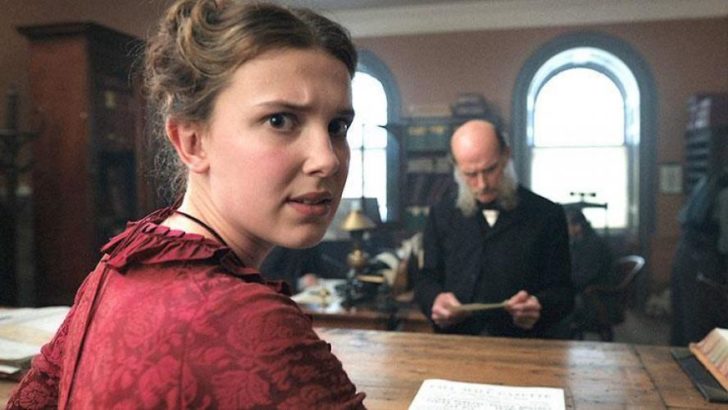 In reality, the fourth wall, or camera gaze, is meant to provide all the exposure needed, while also relying on Millie Bobby Brown's charm to keep viewers engaged as she talks to them; and luckily she does. Perhaps his greatest strength is giving audiences a strong sense of who Enola is as a character, although this is also spelled out in a list of things viewers should know about Enola. But it's the character of Enola that really makes the story work, and Enola Holmes interprets him intelligently, which helps distract from the overly complicated story.
A movie to see or not?
In the end, it may be better that Enola Holmes is released on Netflix rather than in the cinema, since subscribers to the streaming platform already know Stranger Things and The Witcher, series in which Millie Bobby Brown and Henry Cavill respectively play. Fans of these two actors shouldn't hesitate to watch Enola Holmes, as they both shine in this film.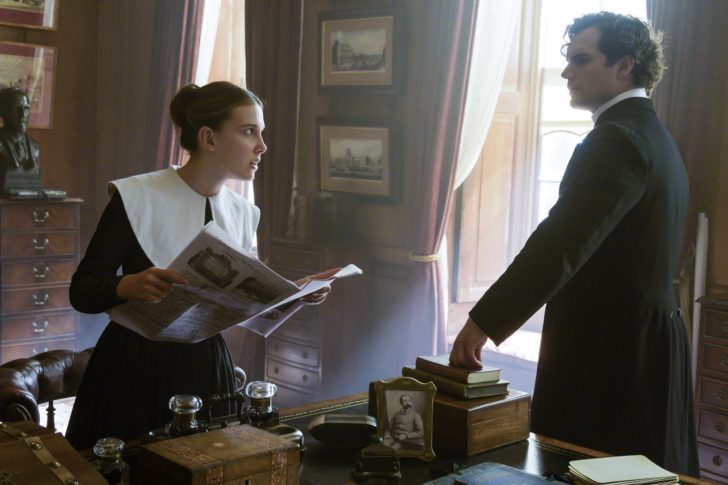 Enola Holmes is also worth watching by anyone craving a fun new adventure film, or anyone interested in a new twist on Sherlock Holmes story. This is a rather family-friendly version that will entertain both adults and children. It's not really the best movie Netflix has released, but it's not the worst either. Thanks to the talent of its actors and their great performances, the Harry Bradbeer film offers a pleasant moment of relaxation. Enola Holmes airs on Netflix from September 23, 2020.