Help My Husband Will Not Cook For Me! What to do if your husband cooks for himself but not for you
What can you do if your husband cooks for himself but not for you?
How do I involve my husband in cooking?
My wife had a solution to this. She told me I couldn't eat unless I helped with the cooking. WELL naturally I didn't believe her but it turns out that she was serious. That first night, she cooked dinner but didn't let me have any. I had had a big lunch that day so I didn't mind much. That night I figured "Okay, this is a one night thing. She will forget about it tomorrow"
WELL the next morning, I went downstairs (she made me sleep in the guest room upstairs) and tried to open the cabinet to get some bread for toast. I pulled the door but it didn't open. I looked and noticed that Clair had put locks on all the cabinets. When my wife woke up I asked her about the locks. She told me exactly what she had said the night before, that I couldn't eat unless I helped with the cooking.
WELL I wasn't about to start cooking (my mistake). I figured I could grab food on the way to work. Sure, she can stop me getting food at home but she couldn't stop me getting an egg mcmuffin. When I pulled up to the window and reached for my wallet to get a credit card out. I passed it to the woman in the window. She swiped it, but it didn't go through. After not going through once or twice she looked at the card, then up at me and said "Sir, I think this is a Sephora gift card" I assured her she was mistaken, but when she handed the card back to me, I saw she was correct.

MY WIFE HAD CUSTOM SEPHORA GIFT CARDS PRINTED WHERE THE IMAGE WAS A PICTURE OF MY CREDIT CARD.
Naturally she took the cash out of my wallet and even the coins from the coin tray in my car. I told the woman at the window that I had no money on me but I could pay her later. This didn't fly with her. I figured I could get food from the guy I always get lunch from, he would let me run up a tab.
WELL I struggled my way through work and ran over as soon as he opened. I asked for the usual and if I could pay him tomorrow as I had forgotten my wallet. He told me that my wife had actually called and asked him not to do that. He told her it didn't make sense to him why he shouldn't so he made me my tuna melt and let me put it on credit
WELL That night I got home and told my wife of my success at getting food during lunch and informed her that she as of yet had not succeeded at stopping me from eating. Man, you should have seen her after I said that. She was FURIOUS. She stormed off, slammed the door to the bedroom and came out a few minutes later in different clothes and went straight to the car and disappeared for awhile.
WELL the next day, I figured I would do the same lunch scheme, maybe see if I could get something for dinner too. My friend at the sandwich shop told me that my wife had visited him last nite and she was very "convincing" in her reasons why he shouldn't make me food. I pressed him as to why, but he only ever told me that she was "convincing".
WELL I tried a few other ways of getting food, but she managed to thwart those too. The only thing I didn't try was a soup kitchen but I am NOT going to stoop to that level even if it is to win this little fight.
After about two weeks of this, I finally caved, the hunger was so bad I couldn't sleep and I was so dysfunctional that my boss had asked me to stay home until I was better I went downstairs in the morning (she had kicked me out of the bedroom for this whole time) and I told her that I was going to make us both breakfast.
WELL she lit up at this, I have never seen her so happy in my life. It wasn't fancy and I burned my self more than once making the eggs (fine motor control goes with extreme hunger). Ever since then I have been helping my wife cook and the locks have stayed off the cabinet.
I started out very stubborn on the traditional roles, but I actually really enjoy cooking now and am even considering night classes to learn to be a real chef. Apart from marrying my wife, getting into the kitchen has been the best thing that ever happened to me.
For years my wife has been making dinner for me but I came home last night and out of the blue she said I had to make my own dinner. I asked her why and she just told me she's tired of cooking for me. What should I say?
I was the family cook from 12 years old. And OMG is gets so very thankless.
I left at 19 and got married when I just turned 20. Am 62 now. Have been cooking for the family for 50 years.
holidays were a nightmare. I am vegan, my choice, but I had to cook meat. Then there were two diabetics, two alcoholics, one coeliac, one vegetarian. One insisted that no seasoning was added. One insisted that veggies were almost purée. A lot for a child to work out, and so many complaints.
my own children were permitted two food items that they were excused. Just two each. I was not going to cook several meals each night. They both only have one, but they have flown the nest, no longer my problem.
My husband has always been polite and thankful for any meal made. But about a year ago I started to ask him what he would like for dinner, I just wanted someone else to take the pressure, but after two weeks he just said I really don't mind just whatever you fancy. But that wasn't the point, I had been working out meals and menus for fifty blooming years I was just sick of it.
He arranges the meal a couple of nights a week now. I really do not mind that it is take out or pasta. I just don't have to think about it.
I do sympathise with your wife, perhaps you could learn to cook and take some of the pressure of decision from her.
If your husband rejects your food over a little misunderstanding and goes to bed hungry, as a good wife, what will you do?
You are his wife, not his mother. You have provided the meal and if he wants to behave like a child and not eat it, that is his problem.
As a mature adult, he should take steps to talk and clear up the misunderstanding and not go into a sulk and expect his wife to pamper him. You are equals. Ignore such stupid tantrums else you will be running behind him all your life while he makes no attempt to see your point of view.
Let him sleep over it. Talk about it over breakfast.
When your wife quits cooking and cleaning the house entirely, is this a sign for a break-up or is she depressed and she'll get over it and start doing it again?
The only thing it's a sign of, is that YOU (presumably "the man") need to Step-up, before she steps back out of your life.
It is not "Her job" to cook and clean for you. It's her job to take care of herself, you are not her child.
When my husband expects me to serve him a food plate, and I think this is so controlling, how should I deal with it?
Honestly I am getting pissed at my husband. I take care of the house,grocery shopping, meals, animals and yard. I make ALL of his meals on weekdays because I know he works hard, but the weekends he is complaining about being hungry. I think get off your ass and make your own food. Don't we all deserve a weekend off? We work all week, can't I get a damn break? I asked him today "what did you do before me"? Well, he cooked and cleaned and BTW he is a great cook, but now can't seem to find the kitchen. Now since he has me, he expects me to do it all, everyday, every meal. I worked full time, came home and did all housework and help him on all his "projects". He sits in front of the TV while I do the rest. WTF? I worked all day and have to work all night and on weekends, 7 days a week while he has time to rest? Feed your damn self if you are hungry and clean up afterwards! It's pretty F'ing easy, but don't expect me to clean up after your ass. YOU are hungry, are capable, sometimes you need to feed yourself! Make a damn sandwich for yourself! Or, how about taking us to dinner ONE night?
My husband didn't like the dish I cooked and he threw the plate against the wall. He then made me clean it up and kept insulting me. Is this normal behaviour?
No. There's an old joke.
A new bride is being driven home in a buggy by her new husband, and the horse stumbles. The husband gets off and whips the horse and says "That's 1!" He climbs back and they continue. A mile later the horse stumbles again and the husband gets off again and whips the horse again and says "That's 2!" He remounts and they ride on. Down the road the horse stumbles once more and the husband climbs down, pulls a gun and shoots the horse dead. The new bride says, shocked, "How could you do that to that poor innocent animal?"
The new husband turns to her and says "That's 1!"
You are the bride, the pasta is the horse, and you need to make serious alternative plans.
My husband comments negatively on my food and everyone who cooks for him. How should I react? I feel hurt. What should I do?
A lady I use to know told me how her husband would often tell her with the first mouthful of whatever she cooked that it tasted like dog food and throw the plate across the kitchen, smashing it. Leaving her to clean up the mess while he either left the house or made himself a sandwich.
It didn't matter what she cooked or how long she had spent cooking it, he would brutally degrade her, because he was an arrogant pig who was just in a bad mood so he'd take it out on her like that.
One day she just didn't feel like she could face another evening of aggression, degredation, having to clean what she spent time preparing off of the kitchen cupboards or hearing once again that her cooking tasted like dog food…
So she bought a can of dog food. Emptied it into a pan, cooked it and served it up to him on a plate.
Hilariously but sadly at the same time —she said after his first mouthful of dog food he paused… then told her that for once she got something right because he actually liked it!
She said she just burst out laughing and couldn't stop —by the time she had composed herself enough to speak he had finished what was on his plate and was wanting more!
It gave her a new found strength. She told him it was dog food without a fear for the consequences. While he sat there with a stunned look on his face and absolutely lost for words she proceeded to tell him how much of a pig he was and she was leaving him.
Her new found strength somehow disarmed him. Took away his power so to speak. He wasn't use to her taking a stand and sticking for herself.
She had the last laugh.
31.03.22 - Amazing… so many upvotes considering most of who commented think i made the whole thing up. Wish id never shared it in the first place.
What would you do if your husband told you that he expects you to make him a completely different meal if he does not like the meal that is made for family dinner?
My grandmother had the perfect response to this. My grandparents hadn't been married long when my grandmother made my grandfather a pie for dessert. Now, you need to know my grandmother was educated at an elite girls school where she was taught, among other things, to serve tea to the Queen. In college, she majored in Classic studies. Making a pie was not in her wheelhouse, but she wanted to please her new husband. Grandpa to one bite and said that he could do a better job at making a pie. Grandma was hurt, but calmly said "and so you shall!" They were married over 70 years. She never made another pie.
What makes your husband a good husband?
I met him when he was 39 and I 33. He had never been married and I had been. I had three children ages 7 to 12. I thought "he won't commit" but I was still intrigued. A year later, we were living together. Five more and we were engaged. He had all the assets and I had all the liabilities when we met, but he never held it against me. He was supportive and took to the kids like they were his own. He took my son to little league and my daughter to ballet. He ferried kids around including their friends and made dinner for all of us when I had to work late. Whenever they got in trouble, he kept his cool. We survived and thrived.
Now, whenever an opportunity arises, I tell him he has already given me the most wonderful present a woman could want. A great husband, and the best father my children ever knew. Their natural father was a deadbeat dad who moved away and didn't support them either financially or emotionally. My husband is the man they think of as their father. They are all in their late 40s and early 50s and they let him know how much he means to them. If they need help fixing something, he will go and help even though it means travel and inconvenience. They call him as often as me.
He has told me many times, he would do it all over again. That's nearly 40 years of a commitment to me and my three children. Not only is he a good husband, he is a good father and a phenomenal human being. I am the luckiest woman in the world.
You can't change him.
You can ask him why he never cooks for you (of course this may open a lot of issuesthat are not on the table … yet .. so be sure you are ready to work on the issues).
You can make sure you don't cook for him either .. although this is not the kind of tit-for-tat that builds a strong marriage. It would probably be better to just stop the battle and leave your marriage is that is how things get done.
You can accept that he doesn't cook for you and stop making it some "Sign" about something.
You can get a divorce.
You have a lot of options, but I suggest you think your options through before you decide.
What do you do when your spouse cooks a meal for you and you don't like the food?
My cooking is sometimes a bit hit-and-miss. If I've cooked something new, my husband and I have an unspoken rule for dealing with the fact that my new recipe may have not been that successful:
If he likes the meal, he'll be very vocal about it.
If he is quite quiet, I'll say something like "Should I buy the ingredients for that meal again next week, or should I maybe buy the ingredients for that other meal we had" (here I'll refer to a meal that I know he definitely likes). If he actually did like the meal I've just cooked, but was just too engrossed in enjoying it to be vocal about it, he'll say something like "Oh yes, definitely buy the stuff for this meal again… it was amazing!". But if he was being quiet (ie. not enthusing about how great it was) because he didn't like it, he'd respond by saying something like "It was really nice, but that other meal you did was even NICER!".
This may seem overly complicated to some people, but it works for us (and we've been married for 24 years). My husband is way too polite and worried about hurting my feelings to outright say he doesn't like something I've cooked, so this little dance gives him a subtle way of letting me know.
Of course, this method probably isn't that useful if you don't like ANYTHING your partner cooks!
EDIT: Just wanted to add that my husband is a great cook and we both share the burden of cooking meals!
My husband hasn't cooked a meal for me for over 20 years. I'm tired of always having to do all the cooking. What are some ways I can encourage him to change this behaviour?
You have made a rod for your own back. Go and stay will your sister etc for a week and ask him to look after things. Say you are coming back on a particular evening and he can make you a meal. He has all week to practice.
Men who say things like "I don't know where the washing machine is" or "I can't work the cooker" are just pathetic. If you were gone he would have to learn pretty damn quickly.
How can you effectively respond when your husband, wife, or significant other cooks something you don't like, have you solved this challenge, and is there a system or process to avoid this prospective conflict long term?
It seems pretty simple to me.
1. Always show gratitude and appreciation when someone cooks for you. They have expended effort so you can eat. That's a big deal.
2. Bring realistic expectations to the meal. This isn't a three-diamond chef engaging in expensive artistry. It isn't going to be perfect, and you shouldn't demand perfection.
3. If the meal isn't to your liking, give mild but constructive feedback. "I thought it was a little too salty." "I don't care for green beans." That sort of thing.
4. If they seem hurt, acknowledge that. "Did I hurt your feelings? Sorry! That wasn't my intention."
5. If that isn't enough, and they're still upset, then you may need to have a serious conversation. What's going on? Should you do something different when you don't like food they've made? Different phrasing, perhaps?
Ultimately, I don't think you should marry someone who can't take polite, constructive criticism in stride. If you've ended up married to someone who can't cook food you like and won't adjust, then I guess you'd better learn to cook yourself, or get used to food you don't care for.
What is something your husband cooks better than you cook?
My husband takes charge of the kitchen section when I'm on periods.
It's his duty to feed us and he does it perfectly.
He is the best in preparing Sambar.
Our kids love his Sambar to such an extent that they say..
"Mom we have to wait for one more month to taste sambar like this"
My husband's face will be glowing, hearing this comment.
"You are most welcome to prepare sambar for your kids daily" I reply sarcastically.
"No need, because of your sambar only I'm getting the credit" he gives back.
"What??"
We all laugh loudly.
What do you think about a husband who does most of the cooking and cleaning?
The same thing I think about a wife that does most of the cooking and cleaning: "Okay, that's a rather uninteresting fact." Maybe he likes cooking and cleaning. Maybe that's just how the chores got divided up in his marriage. Shrug.
My wife and I both clean, but I do most of the cooking. This is because my wife hates cooking, but I don't mind it. So it makes sense for me to do most of it.
My husband said that if I do the dishes all the time, cook every day and keep the house clean at all times, our relationship will get better. Is it worth a try?
Tell him if he does the dishes, cooks and cleans at all times your relationship would be better, see if he is interested in trying.
How can you tell if your husband likes your cooking or not when he never critisizes it or tells you what he likes?
If no news is good news, then no criticism means he likes what you cook.
Since my husband's office is not too far from home, he comes home for lunch everyday. Most of the time he is so preoccupied with attending work related calls and office work, that half the time he doesn't know what he is eating. Only if it's too spicy or salty he will comment, else he will just gulp down what is put in his plate and go back to office.
Night he will ask: what is the curry today?
Me: same as in the afternoon.
I usually make enough for both lunch and dinner.
Husband looking blank: I forgot what it was.
I tell him and then he is like " oh yes yes, I remember now".
Me after he has started eating : How is the curry?
Husband looking surprised: it is okay.
Me: hope it is not too salty(me fishing for compliments)
Husband: no, it's ok.
Realizing the futility of waiting for compliments, I directly ask him: is it good?
It finally flashes in my husband's mind what I am trying to ask.
Husband: oh its super.
So you see it's only if I ask him directly I will get compliments else nothing.
So most of the men I know don't comment on their wives cooking, if they value their lives and their peace. Because if he says it is not good then sometimes the wife will get angry and the next 2 days he may have to do the cooking or he will have to apologize and try to make up in other ways for his criticism.
Also many times their mind will be elsewhere while eating and they don't know what they are putting in their mouth 🙄.
So you may have to tell your husband that you want his feedback on your cooking everyday.
You may also have to remind him when he is eating and directly ask him whether he likes your cooking or not.
But be prepared to take both criticism and praise.
What are your thoughts on a husband not knowing how to cook when he has a wife who can and will cook for him, even though she works outside of the house?
I believe that everyone should learn to cook regardless of their gender.
Cooking is a basic life skill.
I learned to cook as a child. I learned to cook basic foods at first, boiling an egg, making a hot drink. Making a very basic meal.
Then I learned to bake bread, roast meats and prepare more complex meals from recipe books. By the time I was twelve I could cook a full dinner from scratch.
I cannot imagine not knowing how to cook. I am now sixty-one years of age, and earlier this week, it being Christmas 2022, I worked with my wife on preparing our contribution to a family Christmas dinner. We just prepared some snacks and vegetables, each family group preparing oneo r two dishes to build a full dinner. It's part of my wife's family tradition.
Normally I assist my wife prepare meals for the week on Sundays. I cut and peel vegetables if needed while she looks after the finishing, cooking or preparing the servings.
For m...
Why does my husband think it's okay to come in with muddy boots?
I have a solution for this. I have a piece of tarp in my garage. If I'm mowing the lawn, digging, gardening or whatever and my boots become real dirty, I rinse them off and leave them to dry on the tarp.
Just do that at your house. Simple, problem solved.What do you do if your husband asks you to cook like his mother?
Thankfully I don't have that situation. But in winch case, I'd probably ask my MIL how she prepares food that makes it unique
How do I get my husband to cook for me?
Easy one. I have been married three times and none of them knew how to cook. So I learned to cook myself out of self-preservation. I'm sure if you cooked as badly as anyone of my wives, he would do the same.
What are some reasons why my husband might not like my cooking?
Because he wants to put you down. Just another ploy to make mean remarks about, to make you feel hurt. I quit cooking when my husband took over the kitchen and grocery shopping. He would not eat what I fixed, tore into the kitchen, messed up my cupboards so I couldn't find things, shoved me around in the kitchen, meaning there wasn't space for both of us, and then he'd tell others I didn't cook; another comment to make others see me as less and, then, poor him. He wouldn't want me to grocery shop. When I did, he'd take my selections out of the cart and put them back, saying we didn't need them.
Would you cook for your husband every day?
Interesting A2A. I will risk saying that there is no Moroccan woman who would not do it. In fact, she is not going to cook everyday but she is going to cook everyday and more than once a day and with a lot of love and care. We are brought up this way. We saw our grandmothers and mothers cook to their husbands everyday as a statement of love. You know that our women are not accustomed to express their feelings openly even to their husbands but they surly show it in the kitchen. And that is how our Moroccan men get big bellies and fatty bodies:)
So yes I would and nothing would stop me unless he is on a diet lol.
Is it reasonable for a husband to be angry with his wife for not cooking for him?
Did she agree to cook that meal for him? It's reasonable to feel angry when someone says they'll do something, and then they don't. That will frustrate just about anyone.
Of course, it's generally a good idea to ask whythey didn't follow through on their agreement — unexpected things happen, and sometimes we can't do everything we agreed to do. Don't automatically assume she just didn't give a damn. Assume something unexpected came up. Kindly ask what happened and listen patiently to the answer. Empathize. Be prepared to roll with the unexpected and allow for human frailty. The fastest road to disappointment is expecting perfection.
If she never agreed to cook that meal for him — if, instead, he assumed she would be cooking for him all the time simply because she is his wife — then his anger is not justified. He should sit down with her, and they should spend some time discussing his goals and her goals for the marriage, so they can figure out if they're really on the same page. Ideally, that should have happened before the wedding. If it didn't, there's no time like the present.
Why won't my husband learn how to cook? I feel overwhelmed at the cooking responsibility that I am being forced to shoulder. We've been together two years, and this issue is driving us apart.
One reason my wife and i have been together for 50 years is that we learned early how to share. Share the chores. Do your own laundry. Take turns sweeping the floor. Take turns cooking. No one likes to cook all the time. At times, my wife worked longer hours than I did, and later hours, so I got into cooking most of the time. I watched Emeril, Jamie Oliver, and other cooks to get the idea and recipe ideas. When she had time, my wife would cook dishes that she liked to make. Since then, I have perfected a few dishes like Chili with cornbread topping, Beef Stroganoff, Lasagne, Mac and Cheese, and several kinds of fish including Teriyaki Salmon, Baked Cod, and pan fried Rainbow Trout.
Show your husband my response and tell him that I say real men can cook. If he refuses to cook sometimes, then I don't think he has the right attitude towards you. He expects you to serve him? Sorry, in a relationship no one serves the other. No one is is servant.
What should you do if your husband expects you to cook every night even though you both work full time and you have a longer commute?
Absolutely not! This is ridiculous. Whoever gets home first needs to start dinner and then you both can work on it together. Or, you might want to pick certain nights that each of you are responsible for dinner. He has lost his mind if he think dinner is your responsibility alone.
Do you commonly argue about "what we eat tonight" with your spouse?
No, because I mostly cook for both lunch and dinner in the morning itself.
We never argue about "what we eat tonight" or at any time. This is because both our families have faced hard times when we were young and we are used to eating what is put on our plate. Especially my husband. He respects food and usually doesn't refuse to eat whatever is cooked.
I decide. I cook. All eat. Simple funda. Anybody doesn't like what I make are free to cook what they want. I have said I'm ready to eat whatever they cook because I don't mind taking a break from cooking. But nobody here wants to do that, so they eat what I cook.
So no arguments about cooking or eating.
How can I kindly convey to my husband that he's not a very good cook?
Your husband cooks? How nice of him! I've got a great idea: On the next gift giving occasion, give him a set of cooking classes. There are classes for virtually every type of cuisine. Don't (God forbid) tell him he's bad at it. Give him classes bc "I know how much you enjoy cooking so I thought you'd enjoy this."
What can be done if your husband doesn't like the food cooked by his wife, and asks for something else to be cooked every time?
I would point him to the kitchen and invite him to make his own meals. I am not a short order chef.
Fortunately the one time my husband didn't like something I cooked. he didn't ask me to make him something else. He went to the kitchen and made himself a meal. That is how I found out he doesn't like spaghetti. A rare event like that and I would have been happy to make him something else. Every time? He gets told directions to the kitchen.
Can I stop cooking for my husband?
Can I stop cooking for my husband?
I don't know. Can you?
(Damn. I can't resist. Sorry)
Can you stop cooking for your husband? Of course. Why? Did he hire you as a cook or marry you? If you think he should do some of the cooking, suggest kindly that he get up off his egregious ass and go take a cookery class. Cooking is one hellovalot of fun. I love cooking! It's so nice to be able to poke around a farmers' market and come up with new ideas and try out new stuff. And damn - sometimes it turns out so good we all overeat and lie around groaning…
Any guy who thinks cooking is unmanly has never been in a proper professional cooking establishment. There are some really great women chefs, but they are sadly under-represented. Watching "Chef's Table" on Netflix can be a real eye-opener in this regard. There are some women doing fantastic work in restaurants, but all we generally hear about are Gordon Ramsay, Jamie Oliver, Paul Bocuse… Where are the women? Meta Hildebrand? Yes!
When you talk to your husband, you need to negotiate. If you enjoy cooking and see that as your domain in the house, then you aren't going to be happy that the hairy guy is poking around in your pans. But if you want to be cooked for as well as cook for someone, then you need to talk. Yes, you can change this sort of division of roles, if you want to.
There's no law forcing you to cook until food-poisoning doth you separate…
Are there really husbands who know how to cook?
I had no idea that having a penis exempted you from having to cook. Where can I get one?
He's a selfish person. Deal with it!! Tell him you would like some food also!! You must have known his ways during dating phase and then you married him.
What do you do when your spouse cooks a meal for you and you don't like the food?
Why does it irritate me when my wife asks me what to cook for dinner?
She knows what ingredients we have in the fridge. She cooks very well.
I've told her subtly multiple times that I like surprise food when I get home.
My girlfriend cooks amazing dinners for me almost every night, but still wants me to take her to restaurants even though I buy all the food to cook.
How do I let her know that's not fair?
My husband comments negatively on my food and everyone who cooks for him.
How should I react? I feel hurt.
What should I do?
How do I deal with my husband, who only cooks for praise from guests who come over for dinner? He does this under the pre-text of "helping me".

But he doesn't "help me" on other days even when I'm cooking 3 times a day.
How do you tell your husband that you hate his cooking?
Is it normal for a husband to never cook and also not express what he wants to eat?
What would you say if your partner cooks and the taste is bad?
How does a husband tell his wife that she is a bad cook and must improve on her cooking skill without hurting her?


That's when my husband cooks!!!!!!!!!@@@@@@@@@ Dump A Day Funny ...pinterest.com620 × 620
Love When My Husband Cooks Metal Sign | House husband, Cooking quotes ...pinterest.com1024 × 1024
A man who cooks is attractive. A man who does the dishes is ...pinterest.com800 × 800
Feeling Unworthy Quotes & Sayings | Feeling Unworthy Picture Quotespicturequotes.com620 × 800
Boys who can cook.. | Future husband quotes, Funny statuses, Boyfriend ...pinterest.com498 × 720
VLOG #106 | MY HUSBAND COOKS FOR ME!!! | SKYLAR GOES TO THE EMERGENCY ...youtube.com1280 × 720
What's Cooking? - The Essential Single Man's Guide to Cooking Like a Proaspiringgentleman.com6000 × 4000
Does it mean anything if a man cooks for you? - GirlsAskGuysgirlsaskguys.com647 × 474
When Husband Cooks - NinjaMommersninjamommers.com723 × 1129
'My Husband Pounds His Meat in the Kitchen' | Lisa R. Pettyhuffingtonpost.com2000 × 1000
Why It Is Right For A Husband To Cook For His Wife | MYREGISTRYWEDDINGmyregistrywedding.com634 × 357
MY HUSBAND COOKS DINNER! | COOK WITH US! - YouTubeyoutube.com1280 × 720
Husband Cooks For Me For A Whole Day! - YouTubeyoutube.com1280 × 720
Boyfriend's Day 2019: 12 Ways To Remind Your Boyfriend You Love Him ...boldsky.com600 × 450
My wife's cooking is incredible With a silent "cr" | Funny quotes, You ...pinterest.com640 × 920
Couple on Kitchen: Husband Cooks Omelette Stock Image - Image of ...dreamstime.com1300 × 940
Love is when he does the cooking | quotes | I Inspirationiheartinspiration.com300 × 562
My Husband Is A Better Cook Than I Amdelish.com768 × 512
Every time I cook something… | Funny pictures, Funny, Funny quotespinterest.ca500 × 963
Wife Talking Selfies while Her Beloved Husband Cooks Stock Image ...dreamstime.com1600 × 989
6 Reasons To Not Go Out For Dinner Tonight | HuffPosthuffingtonpost.com474 × 237
Things They Shared - JUST the Unwinding of Thoughtsnotyourregularcupoftea.wordpress.com800 × 534
Pin on Tattoo ideaspinterest.com474 × 266
Pin by Skyaliens on funny in 2020 | Cooking meme, Cooking humor, Man ...pinterest.com750 × 756
My Husband Cooks a Youtube Recipe | Recipes, Cooking, Foodpinterest.com736 × 414
Who doesn't luv a man that can cook??. | Quotes | Pinterest | Happiness ...pinterest.com612 × 551
The Bedeempled Brain: Men Who Can Cook Are Handsomebedeempledbrain.blogspot.com612 × 612
How often does your husband/partner cook for you? - Quoraquora.com602 × 401
Three Meals All 20-30 Somethings Need to Know How to Cookkeenermanagement.com1536 × 1024
My Husband's Wife is Gorgeous, Brilliant, and Can Cook a Little (With ...pinterest.com1036 × 1500
What To Do When Your Spouse Is Not Willing To Cook - Boldsky.comboldsky.com600 × 450
The husband and wife cook stock image. Image of husband - 116752179dreamstime.com1300 × 955
10 Ways a Wife Disrespects Her Husband (Without Even Realizing It)sparrowsandlily.com683 × 1024
When your spouse doesn't know how to cook - Punch Newspaperspunchng.com640 × 391
cooking together | Cute happy quotes, Happy, Happy quotespinterest.com960 × 955
Marriage Husband And Wife Fighting Quotes - 157 i love you hubby quotes ...desdeelinframundo-minotauro.blogspot.com550 × 550
Pin on ️That 4 Letter Wordpinterest.com640 × 640
I want a boyfriend that's better than my husband in every way.whisper.sh640 × 920
9 Ways to Show Your Husband Respect | Marriage inspiration, Love my ...pinterest.com380 × 509
25 Fun Things to Do With Your Spouse in 2020 | Things to do with your ...pinterest.com718 × 1000
I think the problem is you have too many cookies "Sir, please get out ...quickmeme.com540 × 359
A Man That Cooks Quotes. QuotesGramquotesgram.com450 × 300
Do you cook at home? - Foodamofoodamo.com791 × 868
Forgiveness: How To Forgive Yourself For Cheatingforgivenesskakznaet.blogspot.com480 × 360
https://www.quora.com › What-can-you-do-if-your-husband-cooks-for-himself-but-not-for-you?share=1
What can you do if your husband cooks for himself but not for you ...What can you do if your husband cooks for himselfbut not for you? - Quora Answer (1 of 3): You can't change him. You can ask him why he never cooks foryou (of course this may open a lot of issuesthat are not on the table … yet .. so be sure you are ready to work on the issues).

https://hackspirit.com › my-husband-only-cares-about-himself
"My husband only cares about himself": 10 tips if this is youJun 14, 20231) Encourage him to grow up One of the most common reasons for selfish husbands is selfish boys and teens. Let me explain: Boys who grow up in a culture or family environment that encourages them to value their opinion over others often become boorish in marriage.

https://www.reddit.com › r › relationship_advice › comments › s83mfz › my_husband_is_critical_of_my_food_but_never_cooks
Start cooking for yourself. Eat for yourself. He needs to start learning what it means to work in the kitchen. He can cook for himself. Tell him it's going to last an entire year. At the end of that year he can say whatever the fuck he wants about your cooking. No matter what he says to you, do not accept it as reality. No criticism.
https://lauradoyle.org › blog › selfish-husband-the-cure-for-the-chronically-self-consumed-man
Selfish Husband: How to Deal with a Husband that Does Nothing1. Ask Yourself This Question Rather than complaining when your husband appears selfish, consider turning the complaint into a desire and expressing that instead. One way to figure out what you want is to ask yourself, "What would I have that I don't have now if he weren't so selfish?"

https://www.reddit.com › r › relationship_advice › comments › kdtw0h › my_41m_partner_makes_food_for_himself_only
My (41M) partner makes food for himself only, leaving me (40F ... - RedditMostly. I get upset when he makes food, only for himself. Doesn't check in to see if I need food, or would like to eat. I am working from home and have the ability to hyper focus, I often forget to eat.
https://www.regain.us › advice › marriage › 20-signs-of-disrespect-in-marriage-when-to-draw-the-line
20 Signs of Disrespect in a Relationship And What to DoJun 19, 2023In any partnership, romantic or otherwise, boundaries are vital, and crossing them is a show of disrespect. Say that you have a boundary around certain topics of conversation. Or, as another example, let's say that your partner has a tendency to make jokes, and you have asked them not to make a particular joke about you.

https://www.avvo.com › legal-answers › my-husband-has-stopped-buying-food-for-the-house-o-1977752.html
My husband has stopped buying food for the house. Only for himself. Can ...My husband refuses to file for divorce and do to medical reasons I can not work and can not get assistance because we r still under the same roof. He is not buying food for the house. Only sometimes and only what he feels like buying. Not what we need. He will go buy himself food take it to his room ( that he kicked me out of and put a lock on).

https://www.yahoo.com › lifestyle › does-really-mean-man-cooks-121132685.html
What Does It Really Mean When a Man Cooks Dinner for His Date? - YahooAug 11, 2021According to conventional dating wisdom, the at-home dinner date represents both a romantic gesture and a relationship milestone, the kind husband-hungry single women have been presumed to lust ...

https://web.facebook.com › BreketeFamily › videos › brekete-family-programme-4th-july-2023 › 799549168231245

https://www.facebook.com › STREAMSOFJOYINTERNATIONAL › videos › new-season-prophetic-prayers-and-declarations-nsppd-6th-july-2023 › 1230424124339937

https://www.facebook.com › zpmom › videos › night-of-open-heaven-day-46-100-days-fasting-prayer-4th-july-2023 › 2039006956453770

https://hernorm.com › my-husband-is-a-picky-eater
My Husband Is A Picky Eater (7 Ways To Deal With One)Feb 4, 20237 Ways To Deal With A Husband Who Is A Picky Eater. 1. Make what he likes for the whole family to eat. This is a peaceful approach to the situation. You can just cook his choice of preference and let the whole family eat that. If you don't do this, it can get really hard for you because if he rejects food.

https://marriagecounselingblog.com › family-counseling › what-to-do-if-your-spouse-doesnt-do-chores
What to do if Your Spouse Doesn't do Chores - Marriage Counseling BlogProblem-Solve Work together on problem-solving. It's likely that you both done place equal importance on household chores. So spend some time discussing how to resolve this. If one of you prefers to do chores on the weekend and the other wants to relax, this can lead to anger and resentment from both sides. So discuss how to resolve this.

https://www.facebook.com › ewtnonline › videos › catholic-daily-mass-daily-tv-mass-june-28-2023 › 1729839554125544
Catholic Daily Mass - Daily TV Mass - June 28, 2023 - FacebookJun 28, 2023Starting at 8 a.m. ET on EWTN: Holy Mass and Rosary on Wednesday, June 28, 2023 - Memorial of Saint Irenaeus, Bishop and Martyr Tell us where you're...

https://www.marriage.com › advice › relationship › you-and-husband-have-different-eating-habits
6 Tips to Manage When Your Spouse Has Different Eating Habits3. Find a happy medium. Spouses who have different eating habits are encouraged to come together and find a way to meet in the middle. Say your husband is a super healthy eater. His ideal dinner is a lean chicken breast with a heaping side of veggies, whereas you love your carbs.
https://alexandrafit.com › 9-things-to-do-if-your-husband-doesnt-care-about-his-health
9 Things To Do If Your Husband Doesn't Care About His Health1. Sit down for a talk Maybe it seems obvious why your S.O. should take more care of himself, but in all honesty he might not be aware. And if you've been insisting on this or that, with no success, he probably really doesn't see what all the fuss is about. Worse still, he might chalk it up to "women…" and leave it at that.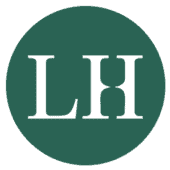 https://www.lifehack.org › 891950 › narcissistic-husband
13 Signs of a Narcissistic Husband (And What to Do) - LifeHack1. He Acts Better Than Everyone Else He probably goes around telling everyone about all of his "great" accomplishments. He wants people to think he is better than they are, and that includes you - especially you. 2. He Doesn't Listen to Your Opinion

https://www.reddit.com › r › AmItheAsshole › comments › uixvfs › aita_for_telling_my_husband_i_wont_be_cooking_for
AITA for telling my husband I won't be cooking for him anymore ... - RedditI left the table and my husband was still eating. as I was making my way back I heard his dad tell him to take it easy because he was eating a lot. he then asked my husband if I cook for him and if he eats well at home. My husband said that I do cook for him but the food I make can only be fed to pigs not humans. I was hurt and so offended.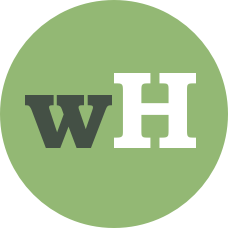 https://www.wikihow.life › Get-Your-Husband-to-Do-More-Cooking
How to Get Your Husband to Do More Cooking: 11 StepsSep 9, 2021Ordering groceries over the internet, eating off paper plates that don't need washing, using the grill, or something else. 5. Hold a contest. Some people, both men and women, respond well to competitions. Knowing that he might win something can motivate your husband to try new things, including cooking.

https://www.reddit.com › r › relationships › comments › 89uxiv › i_26f_am_upset_that_my_boyfriend_29m_of_3yrs
I (26F) am upset that my boyfriend (29M) of 3yrs never cooksLook, you can't make him like cooking. You can't make him want to cook. And you can't make him cook things the way you'd cook them. What you can, and should, do, is make him responsible for dinner a set number of days per week - I think three would be a good starting place. The rules are: 1.) you're responsible for dinner on your days, I don't ...

https://katehanley.com › how-i-stopped-hating-my-husband-and-you-can-too
How I Stopped Hating My Husband (And You Can Too)I still did the dishes many nights, but now I did it noisily, hating my husband in my head. "This is wrong and you are a jerk!". I'd think to him in my mind. Once or twice I said things to this effect to him, and we had a big fight that didn't leave either of us feeling any better.

https://www.reddit.com › r › BabyBumps › comments › w1w4jr › does_your_husband_cook_you_dinner
Does your husband cook you dinner? : r/BabyBumps - RedditBest Professional_Ask3914 • 1 yr. ago Mine cooks forme most of the time, but he was always the one who cooked even before I got pregnant. He only cooksfood he knows how to though! So if I wanted something he didnt know how to make, I'd have to look for the recipe and make it myself.

https://www.adhdmarriage.com › content › what-do-you-do-when-you-cant-rely-your-spouse
What do you do when you can't rely on your spouse?It has to do with boy's behavior and goes something like this. age 4---grabs a girl's hair It means he likes her the adults say. age 11--- grabs a girls arm and she screams for him to leave her alone That's just how boys are the adults say. age 18--- grabs her arm (etc) and now it's not OK.

https://www.liveabout.com › spouse-wont-cook-now-and-then-2302214
What to Do If Your Spouse Won't Cook Now and Then - LiveAboutIf your spouse doesn't follow through and cook on his/her assigned night, then order food you know your spouse doesn't particularly like or fix yourself and the kids a sandwich or a cup of soup. Don't prepare so much food that your mate could also eat that evening.

https://www.amylovesit.com › 2010 › 01 › 24 › loving-your-husband-cook-for-him
Loving Your Husband: Cook for Him - Amy Loves It!There is a saying that you can reach a man's heart through his stomach. It always made me giggle to hear that, but truly, it is not far from the truth. One of my favorite ways to show my husband I love him is to cook for him. You do not have to be a great chef to make a nice, simple, homemade meal for your husband. You don't even have to ... https://www.quora.com › Can-your-husband-cook-1?share=1
Can your husband cook? - QuoraAnswer (1 of 8): Of course! Seeing as humans eat 3 times a day, unless you are a child, you should be able to cook. It's not rocket science. You could eat out every meal, but good luck with your physique in ten years.

https://www.selfgrowth.com › articles › i-stopped-cooking-for-my-husband-importance-of-cooking-for-your-husband-tired-of-cooking-fo
I Stopped Cooking For My Husband: Importance Of Cooking For Your ...I Stopped Cooking For My Husband: Importance Of Cooking For Your Husband - Tired Of Cooking For Husband. Some women put a lot of effort into understanding men. They buy books, consult with their girlfriends and even ask relationship counsellors as to what to do to improve their relationship with their men.The only problem is, they don't do the one thing that's easiest to do when it comes to ...3
---

https://www.marriage.com › advice › relationship › my-husband-thinks-he-does-nothing-wrong
How to Deal With a Husband Who Thinks He Does Nothing Wrong - Marriage.comJun 6, 2023Updated: 6 Jun, 2023 It can be frustrating when you come to feel, "My husbandthinks he does nothing wrong." Being in a relationship with someone who is never wrong can lead you to feel as if you cannot express your feelings, and you may even perceive that you don't matter in the relationship.

https://www.marriage.com › advice › relationship › critical-spouse-signs
15 Critical Spouse Signs and How to Deal With It - Marriage.comSep 13, 2021Your children have heard your spouse criticizing you so often that they begin to criticize you in the same way your partner does. You notice that your spouse seems annoyed by everything you do, including things you cannot control, such as the way you breathe or walk. Your spouse may also criticize you for the way you do these things. There is ...

https://matthewfray.com › 2016 › 06 › 23 › poor-meal-planning-can-end-your-marriage
Poor Meal Planning Can End Your Marriage - Matthew FrayThen they would have to go ask that person. You can assign your husband a night, too. (Secret hint-stop on the way home and get yourself something to eat, and just let the kids nag him. You can stay out of it because you are not hungry and not tempted to "fix" the situation. Make "no last minute takeout" a rule. https://www.aconsciousrethink.com › 13154 › negative-spouse-complains-about-everything
How To Deal With A Negative Spouse Who Complains About EverythingMar 13, 20233. Listen To What They're Complaining About, And See If Solutions Are Possible. When they complain about something, try to avoid invalidating what it is they're trying to express, and try to listen to what's really going on instead. What may seem insignificant to you may be tearing them apart inside.

https://goodmenproject.com › divorce › 9-things-you-should-never-do-during-divorce-cmtt
9 Things You Should NEVER Do During Divorce - The Good Men ProjectDon't rant or fight with your ex on social media. At best, these things could be used against you during the divorce proceedings, at worst you could land on the wrong side of the law or lose ...

https://www.elitedaily.com › dating › spouse-does-not-put-you-first
If Your Spouse Doesn't Put You First, You'll Notice These 7 SignsA fluke is something that happens rarely, while a flaw is a repeated behavior," she says. "If a person is consistently canceling plans with you because of work, family, or friends, even if ... https://psychcentral.com › pro › recovery-expert › 2017 › 08 › when-youre-the-wife-of-a-narcissist
When You're the Wife of a Narcissist - Psych CentralYour husband doesnt make decisions with you. He is very independent and does what he wants to do. Ifyou challenge him there will be hell to pay, so often times you learn not to challenge him .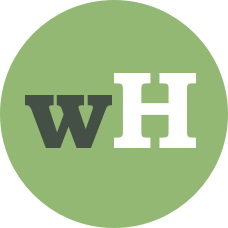 https://www.wikihow.com › Cope-when-Your-Spouse-Has-Dementia
How to Cope when Your Spouse Has Dementia: 13 Steps - wikiHowMay 21, 20233. Exercise to relieve stress. Exercising can help your emotional and physical well-being, which is beneficial to both you and your spouse. Spending just a few minutes a day walking, running, participating in tai chi or yoga, or riding a bike can make you feel better emotionally and physically.

https://www.tasteofhome.com › collection › husbands-favorite-recipes
39 Recipes Husbands Can't Get Enough Of | Taste of HomeGo to Recipe 4 / 39 Mudslide Cheesecake Change up cheesecakes with different liqueur flavorings. This "mudslide" version with coffee and Irish cream is my husband's favorite. —Sue Gronholz, Beaver Dam, Wisconsin Go to Recipe 5 / 39 Garden Vegetable Gnocchi When we go meatless, we toss gnocchi (my husband's favorite) with veggies and a dab of pesto. https://www.aconsciousrethink.com › 12496 › signs-your-husband-doesnt-love-you
25 No Nonsense Signs Your Husband Just Doesn't Love You AnymoreJun 28, 202325 Signs Your Husband Doesn't Love You Anymore. 1. He stops asking about your life. Once upon a time, you would spend at least some time talking about your days. It was a little thing, but it allowed you to keep up to date with the important (and, yes, sometimes the not so important) goings on in each other's lives.

https://lesliecanearticles.com › what-to-do-when-your-husband-says-he-doesnt-know-what-he-wants-in-terms-of-your-marriage
What To Do When Your Husband Says He Doesn't Know What He Wants In ...An easy way to create this mild scarcity is to tell your husband that you support him in taking some time to think and that you're going to be taking full advantage of this time for yourself as well. You don't have to say this in harsh terms. Just remain upbeat and make sure he sees you pursuing your hobbies and visiting friends and family. ...

https://divorcedmoms.com › 7-things-you-should-never-expect-from-the-narcissistic-husband
7 Things You Should Never Expect From a Narcissistic Husband1. Respect for you and the marriage: The narcissist will side with others against you, talk behind your back about you, and all the while smile like a Cheshire cat at you. 2. Kept promises:

https://www.womansday.com › relationships › dating-marriage › advice › a1602 › marriage-expectations
Marriage Expectations - Things You Should Never Ask of Your Husband1. Making him choose between you and his mother. Whatever your issue is with your mother-in-law — maybe he sometimes puts her first, or your personalities just clash — it's best for you...

https://www.reddit.com › r › relationships › comments › i1x4rc › i_30f_hate_it_that_my_husband_38m_asks_me_to_cook
I (30F) hate it that my husband (38M) asks me to cook as soon ... - RedditEven healthy eaters don't genuinely cook a single meal every day. Most people batch cook to last a few days and for the other meals have something simple. Cooking two meals a day could easily be 2-3 hours a day. He can let the dishes pile up for 3 days and still only put in an hour. What he wants is not fair.

https://www.symbis.com › blog › not-criticism-poisons-happy-marriages
Why Criticism Poisons Happy Marriages - SYMBIS Assessment- Gary Chapman Criticism is an insidious behavior that comes into our marriage and eats at the core of our identity. Few things will shut down intimacy quite like being criticized or controlled, and it is capable of immobilizing your emotional health and personal growth, especially within your relationship.

https://www.marriage.com › advice › relationship › signs-he-does-not-care-about-you
20 Signs He Doesn't Care About You or the Relationship - Marriage.comIf you're in a situation where it seems like your husband or boyfriend doesn't care, you may notice that he completely distances himself from you. Perhaps he goes to work, heads out to dinner with friends afterward, and doesn't come home until it is time for bed. 4. You feel like you are chasing him

https://www.marriage.com › advice › communication › husband-always-complaining-about-something
20 Steps for Coping With a Husband Always Complaining About SomethingNov 16, 20217: Learn active listening. People today are challenged listeners meaning minds are too busy to pay attention, whether it's to a husband always complaining about something or an average conversation with a friend. If your husband doesn't feel like he's heard, he will continue on the same page until he does. Instead of multitasking while ...

https://www.professorshouse.com › cleaning-up-after-your-spouse
Cleaning Up After Your Spouse - Do You Feel Like a Maid?First of all, have a discussion. Talk about what you expect, what you want and most importantly why! You wont see eye to eye, but will at least gain an understanding. Chances are that 'pigpen' otherwise known as the messy spouse, has probably been riding the coattails of Mr. (Or Mrs.) Anal for quite a while.

https://www.reddit.com › r › AmItheAsshole › comments › zxlbqj › aita_for_cooking_things_i_know_my_husband_doesnt
AITA for cooking things I know my husband doesn't like?if I make something my husband doesn't want to eat he says "thank you" and makes himself something else. I always get a thank you for cooking. Some nights I don't want to cook and I tell him to get himself takeout or make himself something and he does so without complaint. We are a team. I'm not his servant.

https://www.reddit.com › r › AmItheAsshole › comments › evmuqh › aita_for_asking_my_husband_to_put_his_dishes_in
AITA for asking my husband to put his dishes in the dishwasher?He cooks himself dinner & leaves the kitchen trashed while I put the kids to bed. ... Not to mention the childcare when he's home (and not asleep) should at minimum be 50% his to do. Your husbandis just refusing to respect you and has essentially told you he thinks of you as a maid/nanny combo, not a wife. ... Your his partner, not his mummy ...

https://www.realtor.com › advice › rent › how-to-evict-a-family-member
How to Get Someone Out: Evicting a Family Member With No LeaseFeb 5, 2023Try to work it out: In the end, even paying a renter or nonpaying guest to go away might be faster and cheaper than trying to evict him. Eviction can cost $1,000 to $10,000 in legal fees, and ...

https://www.facebook.com › diocesanshrineofjesusthedivineword › videos › fr-jerry-orbos-svd-live-now-holy-mass-930am-sunday-july-02-2023-at-the-diocesan- › 962610141728622
Fr. Jerry Orbos, SVD - LIVE NOW: HOLY MASS 9:30AM - Facebook7 days agoLive Now | Online Holy Mass/ "the Pilgrim's Mass" - 13th Sunday in Ordinary Time and St. Peter's Pence (Obolum Sancti Petri) July 2, 2023 - 9:30am....

https://www.cnn.com › 2023 › 07 › 04 › us › nathans-hot-dog-eating-contest › index.html
Nathan's hot dog eating contest crowns Joey Chestnut men's ... - CNN5 days agoJoey Chestnut ate 62 hot dogs in 10 minutes to win the men's division of the Nathan's hot dog eating contest for a record 16th time, and Miki Sudo downed 39.5 dogs to win the women's ...

https://www.nytimes.com › 2023 › 06 › 30 › movies › best-movies-2023-so-far.html
The Best Films of 2023, So Far - The New York TimesJun 30, 2023The Best Films of 2023, So Far. Our critics picked six films that you can catch up with over the long holiday. From left, Grace Edwards, Scarlett Johansson and Damien Bonnard in "Asteroid City ...4
---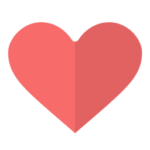 https://www.bonobology.com › narcissistic-husband
Living with a Narcissist Husband? 21 Signs & Ways to DealThis narcissist trait can easily translate to a narcissistic husband cheating scenario, where he tries to boost himself up through sexual attention from other people. Consider this as one of the most subtle narcissistic relationship traits. 4. The support is selective. You might feel like he really stands by you.

https://www.facebook.com › 2ndBaptist › videos › home-going-service-robert-mcintosh-sr-2023 › 589575976397232

https://web.facebook.com › BreketeFamily › videos › brekete-family-programme-4th-july-2023 › 799549168231245

https://www.cnn.com › 2023 › 07 › 04 › us › nathans-hot-dog-eating-contest › index.html
Nathan's hot dog eating contest crowns Joey Chestnut men's champion and ...5 days agoJoey Chestnut ate 62 hot dogs in 10 minutes to win the men's division of the Nathan's hot dog eating contest for a record 16th time, and Miki Sudo downed 39.5 dogs to win the women's ...

https://www.facebook.com › diocesanshrineofjesusthedivineword › videos › fr-jerry-orbos-svd-live-now-holy-mass-930am-sunday-july-02-2023-at-the-diocesan- › 962610141728622
Fr. Jerry Orbos, SVD - LIVE NOW: HOLY MASS 9:30AM | Sunday, July 02 ...7 days agoLive Now | Online Holy Mass/ "the Pilgrim's Mass" - 13th Sunday in Ordinary Time and St. Peter's Pence (Obolum Sancti Petri) July 2, 2023 - 9:30am....

https://www.nytimes.com › 2023 › 06 › 30 › movies › best-movies-2023-so-far.html
The Best Films of 2023, So FarJun 30, 2023The story: In this film from Kelly Reichardt, Michelle Williams plays Lizzy, a sculptor in Portland, Ore., who navigates the pitfalls of her day-to-day while preparing for an art exhibition ...

https://www.facebook.com › STREAMSOFJOYINTERNATIONAL › videos › new-season-prophetic-prayers-and-declarations-nsppd-6th-july-2023 › 1230424124339937

https://www.facebook.com › ewtnonline › videos › catholic-daily-mass-daily-tv-mass-june-28-2023 › 1729839554125544
Catholic Daily Mass - Daily TV Mass - June 28, 2023Jun 28, 2023Starting at 8 a.m. ET on EWTN: Holy Mass and Rosary on Wednesday, June 28, 2023 - Memorial of Saint Irenaeus, Bishop and Martyr Tell us where you're...