How Larry Rivers, American (1923 - 2002) became famous Painter and Sculptor in the 50s.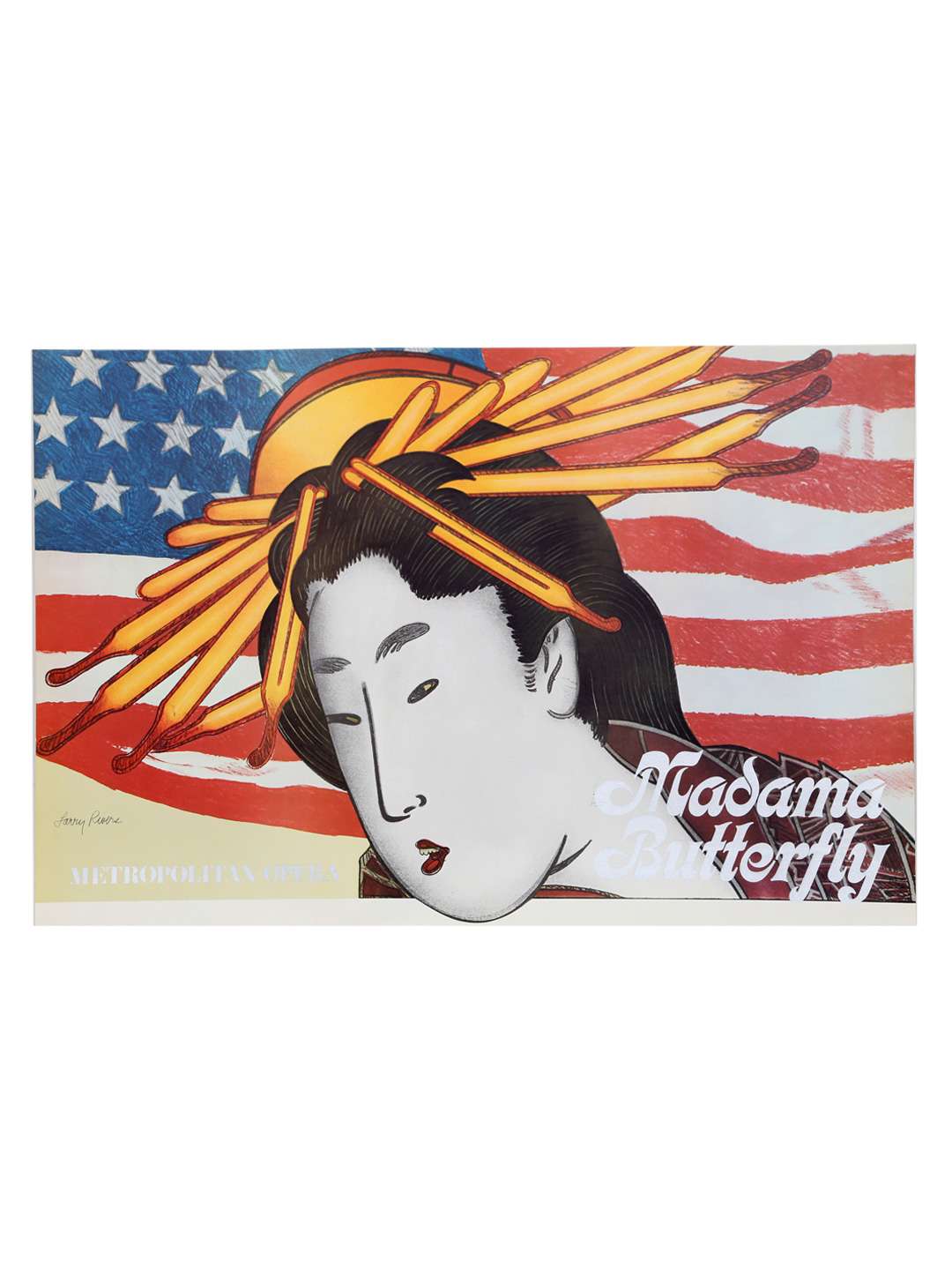 Larry Rivers was born in New York City in 1923. In the 1950s, he became one of the first artists to explore the figurative style which follows abstract expressionism.
With the use of illustrative material from advertising and familiar paintings, Rivers produced works that have a broader public appeal than those of pure abstraction.
His landscapes, portraits and figure studies of the early 1950s were considered reactionary by contemporary critics because of their realistic drawings and structure.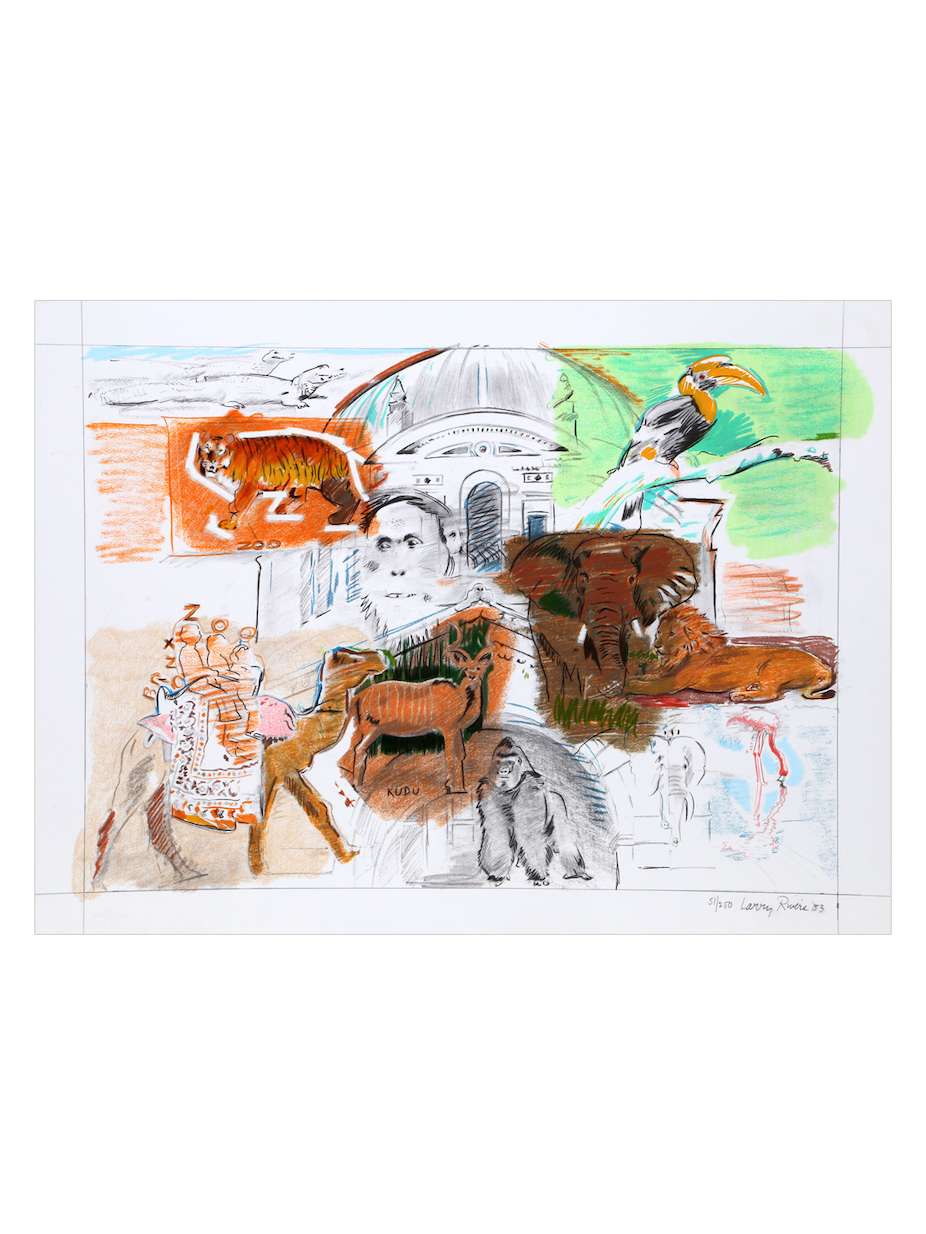 Rivers's art training began in the 1940s, after he turned away from a career as a jazz saxophonist. From 1947 to 1948, he studied at New York University with Hans Hoffman and William Baziotes.
He then toured England, France and Italy. Upon his return, he became an integral part of the New York City art scene, designing sets for a Frank O'Hara play in 1954, and for Igor Stravinsky's Oedipous Rex in 1966.
While Rivers's style strikes a balance between abstract expressionism and realistic renderings, his work retains the influence of Hoffman in its free, painterly brushwork.
Tightly drawn images float ambiguously in space with blurred images and smears. These blurred, smudgy images were not accidental, but part of a deliberate process.
About them, Rivers once said, "I have had a bad arm and am not interested in the art of holding up mirrors". Areas of canvas sometimes remain bare and devoid of color. Rivers's use of these bare areas has been compared with Cezanne's watercolor technique.
The intentionally unfinished areas emphasize the process of painting. While Rivers's paintings can be interpreted as a comment on the politics of the current art scene, they also represent personal experimentation with new forms.
Washington Crossing the Delaware (1953, Museum of Modern Art) represents an attempt by Rivers to shock artists into reacting in new ways.
Double Portrait of Birdie (1955, Whitney Museum of American Art) represents another variation in the central conflict of his work--the contrast between representational drawing and abstractionism. Here, Rivers offers the same figure in two different poses in one painting.
Rivers began sculpting in 1953, and has produced life-size outdoor figures in welded metal, with subsequent works in plexiglass and wood.
During the early 1960s Rivers lived in the Hotel Chelsea notable for its artistic residents like Bob Dylan, Janis Joplin, Leonard Cohen, Arthur C. Clarke, Dylan Thomas, Sid Vicious and multiple people associated with Andy Warhol's Factory.
In 1965 he had his first comprehensive retrospective in five important American museums.
His final work for the exhibition was The History of the Russian Revolution, which was later on extended permanent display at the Hirshhorn Museum and Sculpture Garden in Washington, DC.
During 1967 he was in London collaborating with the American painter Howard Kanovitz.
In 1968, Rivers travelled to Africa for a second time with Pierre Dominique Gaisseau to finish their documentary, Africa and I, they narrowly escaped execution as suspected mercenaries.
During the 1970s he worked closely with Diana Molinari and Michel Auder on many video tape projects, including the infamous Tits, and also worked in neon.
Established as one of America's most important postwar artists, Rivers continued, until his death on 14 August 2002, to exhibit regularly both in the United States and abroad and to create work that combined realistically rendered images within a loosely brushed, quasi-abstract background.
His primary gallery being the Marlborough Gallery in New York City. In 2002 a major retrospective of Rivers' work was held at the Corcoran Gallery of Art in Washington, D.C.