So Who are the Top 10 richest women in China? How These Smart , Successful And Powerful Chinese Female Entrepreneur Made It To The Top
1.Yang Huiyan ($28.5B) from real estate ; 2. Zhou Qunfei ($16.4B) from Smartphone screens ; 3. Wu Yajun ($15.9B) from real estate ; 4. Fan Hongwei ($15.5B) from petrochemicals ; 5. Wang Laichun ($12.3B) from electronics components ;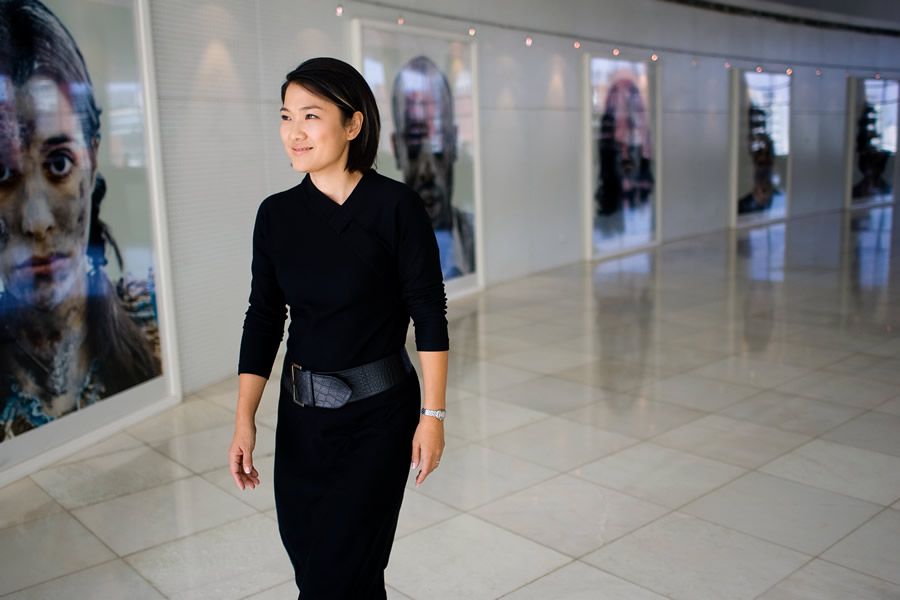 Top 10 richest women of China according to Forbes
HOME  | NEWS | FOCUS | OPINION | VIDEO | DATA | How These  Smart , Successful And Powerful Chinese Women Made It To The Top
By   Sophia Ava  YEET MAGAZINE | Updated 0439 GMT (1239 HKT) February, 2022
33 women are among New Fortune's 2021 richest Chinese women, with a global wealth of 1.21 trillion yuan ($159.12 billion).
The total wealth of women increased by 74% compared to 692.49 billion yuan (91 billion euros) in 2020.
The average recorded wealth was 36.5 billion yuan (4.80 billion euros), up 42% from 25.65 billion yuan (3.37 billion euros) in 2020.
Compared to wealthy men who tend to build their wealth in industries such as telecommunications, media and technology as well as machinery or chemical engineering, wealthy women focus more on the medical and biological industries. Many of them also have training in medical biology or chemistry.
JOIN THE CONVERSATION
Follow YEET on  FACEBOOK   INSTAGRAM   TWITTER
So who are the Top 10 richest women in China?
Content summary
According to Forbes? These are these  smart , successful and powerful Chinese Women who made it to the top.
1.Yang Huiyan ($28.5B) from real estate ;
2. Zhou Qunfei ($16.4B) from Smartphone screens ;
3. Wu Yajun ($15.9B) from real estate ;
4. Fan Hongwei ($15.5B) from petrochemicals ;
5. Wang Laichun ($12.3B) from electronics components ;
6. Cheng Xue ($8.19B) from soy sauce ;
7. Zeng Fangqin ($8.15B) from smartphone components ;
8. Zhao Yan ($6.74B) from biological ;
9. Chan Laiwa ($5.8B) from real estate ;
10. Zheng Shuliang ($5.13B) from aluminium products .
1.Yang Huiyan ($28.5B) from real estate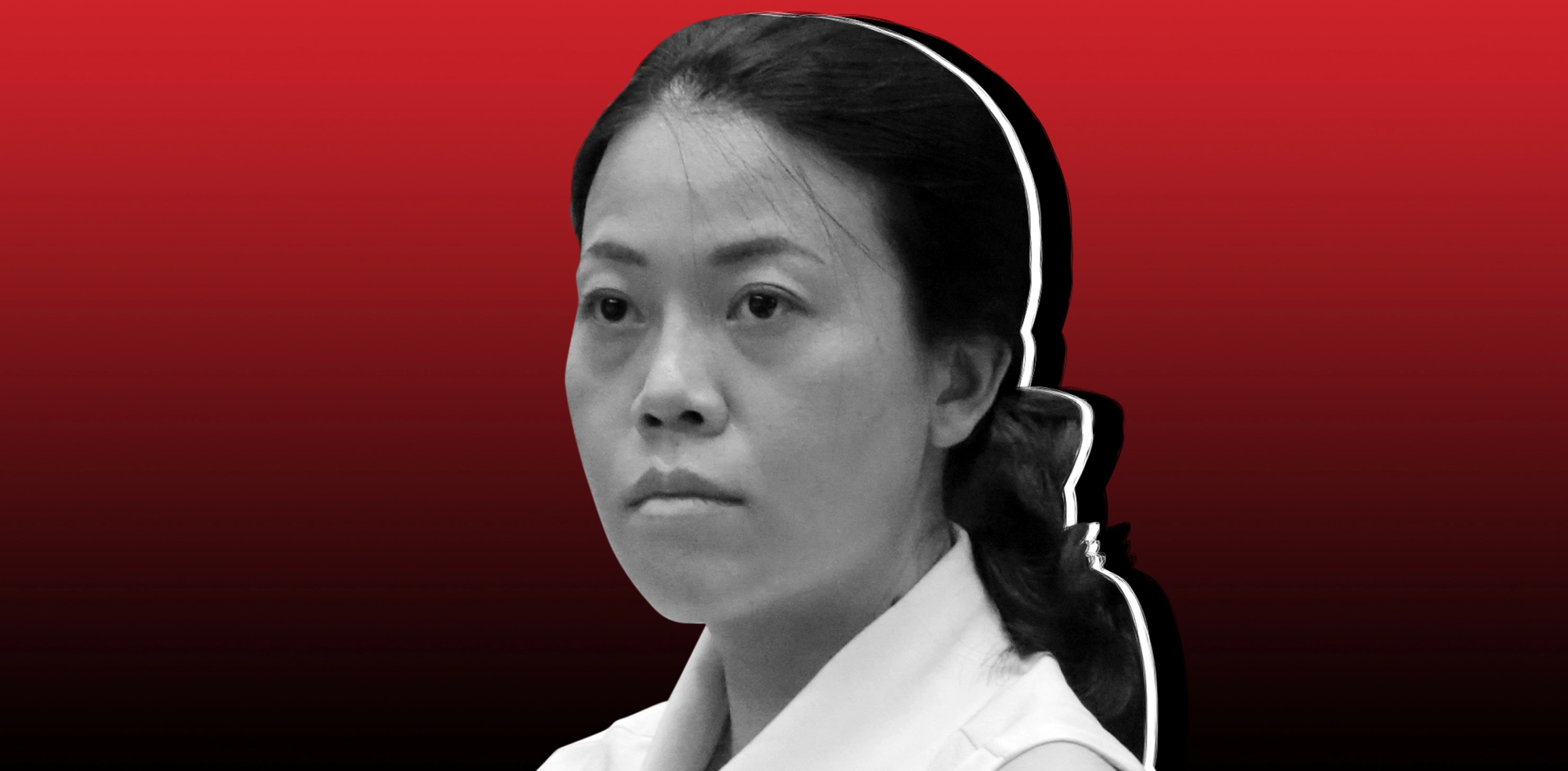 JOIN THE CONVERSATION
Follow YEET on  FACEBOOK   INSTAGRAM   TWITTER
At 26,  Chinese business woman Yang Huiyan took advantage of the success of the real estate company set up by her father.
She is now 41 years old, she is smart, pretty and rich. Very rich. According to the American magazine Forbes, Yang Huiyan would even be the richest person in Asia with a heritage valued at 16.2 billion dollars. Exit Steve Jobs and his shares in Apple, Rupert Murdoch and News Corp or Michael Dell and the computer brand in his name. The young woman does not however owe her fortune to her commercial success but to a degree in marketing and logistics obtained at the University of Ohio in 2005.
Proud and confident in his daughter's abilities, her father integrated her into the real estate company he created in 1997, and transferred all of his capital, ie 70% of Country Garden's shares, to her. Its listing on the Hong Kong stock exchange six months ago values ​​Yang Huiyan's stake (diluted to 59.5% after the creation of new shares) at nearly 9 billion dollars, making her the richest in the world. country, before the explosion in the group's prices potentially made it the richest on the continent.
A very secretive family
This recent wealth, however, does not seem to have gone to the head of the Yangs. Above all, the light from flashes and television lights frightens away the father and the daughter, the two personalities of a very secretive family. Information on the director in charge of resource management and development strategies is therefore more than limited. The information about his father proves to be exemplary of the miraculous story lived by former peasants of Guangdong, one of the richest provinces of China. Landowners or having become so, many of them benefited, often thanks to the support of local officials obtained through large bribes, from the explosion of land prices in the region following the birth of aspirations luxurious
Born in 1954 in a fishing district of the city of Shunde, in the southern province of Guangdong, Yang Guoqiang alternates between milking cows, planting rice and producing cement.
Her family is so poor that he says he never wore a new shirt until he was 18. His arrival in business coincides with his entry into the world of construction in the 1970s. Twenty years later, the policy of privatization of state companies surprises his company, of which he has become the manager. With colleagues, he borrows capital and buys out his company.
Their know-how is confirmed: at the end of 2006, Country Garden had 13.32 million square meters of land available and would be building homes for 150,000 people. And the financial success is there: it recorded profits of 22.5 million euros, 56 million and 158.3 million between 2004 and 2006 and expects to reap at least 380.2 million this year. What strengthen a little more the fortune of the young Yang Huiyan.
2. Zhou Qunfei ($16.4B) from Smartphone screens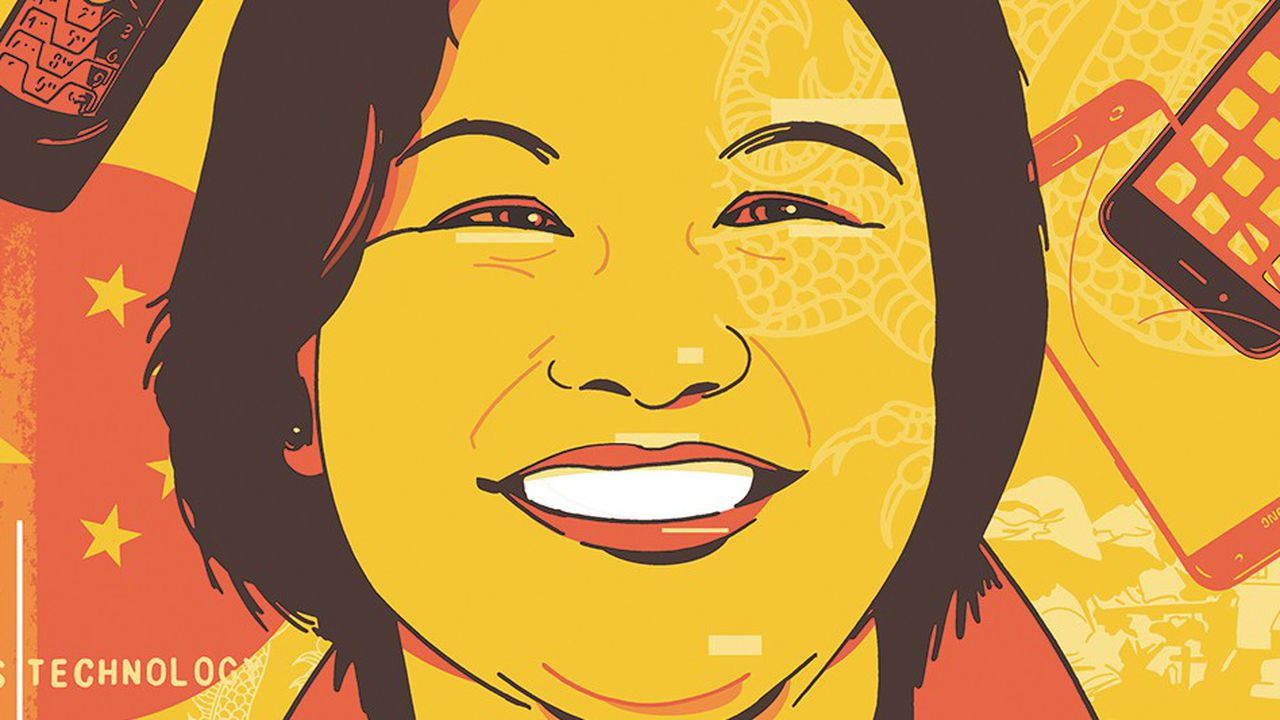 More than half of the 10 richest women in the world are therefore Chinese (out of the 50 women on this list, 28 of them are). The first Chinese woman in the ranking, Zhou Qunfei, is the founder of Lens Technology , a company specializing in the design of touch screens and a supplier of, among others, Apple and Samsung. Her fortune amounts to more than 9.8 billion dollars, placing her at the same time in 16th place in the general classification.
A true self-made woman, Zhou Qunfei left school at 16 after losing her mother at a very young age. She started making her own products after years of factory experience, then founded her own company at age 22. Today, Zhou Qunfei may not be the richest woman in the world but she is the wealthiest entrepreneur, says Hurun Report .
Zhou Qunfei, the richest self-made woman in the world
Authentic self-made woman, the former glass polisher has built an empire in mobile screens. In fifteen years, his SME Lens Technology has become a true multinational.
She "weighs" 7 billion euros and is the richest woman in China . She's also the only one of the world's top 20 billionaires not to have inherited her fortune. At forty-eight, Zhou Qunfei is an authentic "self-made woman". Lens Technology, the company she founded in 2003 and of which she still holds 82% of the capital, employs more than 90,000 people and has 32 production sites. The company alone supplies 40% of the screens of smartphones manufactured in the world, including those of the iPhone and Samsung, its two main customers. Listed on the Shenzhen Stock Exchange since 2015, Lens Technology is valued at $11 billion.
Zhou Qunfei perfectly embodies this generation of billionaire women who have been born in China for a few years and who are in the process of upsetting the international rankings of the world's great fortunes. 28 of the 50 richest women in the world today are Chinese. There were none in 2000. What caused this development? The recent changes in the Chinese economy, in particular since the country joined the World Trade Organization in 2001, but also the equality recognized for women by the communist regime, which has allowed the emergence of a of "superentrepreneurs".

"Hardworking and talented"
When Zhou Qunfei was born in 1970 in Xiangxiang, in the province of Hunan, more than 1,500 kilometers from Beijing, the former Middle Kingdom was a closed country. Mao Tse-tung is still in power and the terrible "cultural revolution" launched in 1966 is still on the agenda. A former soldier, the father of the future billionaire is now a small craftsman. A finger amputated following an accident, half blind, he makes bamboo baskets and repairs bicycles, which allows him to barely meet the needs of the family. As for Zhou's mother, she died when she was five years old.
Last-born of a family of three children, the young girl is the only one to go to school. When she is not on the school benches, she takes care of the few pigs and ducks that the family owns and which allow her to improve her daily life. "Hardworking and talented" , as her teacher would later say, she had to interrupt her studies at the age of sixteen to earn a living.
3. Wu Yajun ($15.9B) from real estate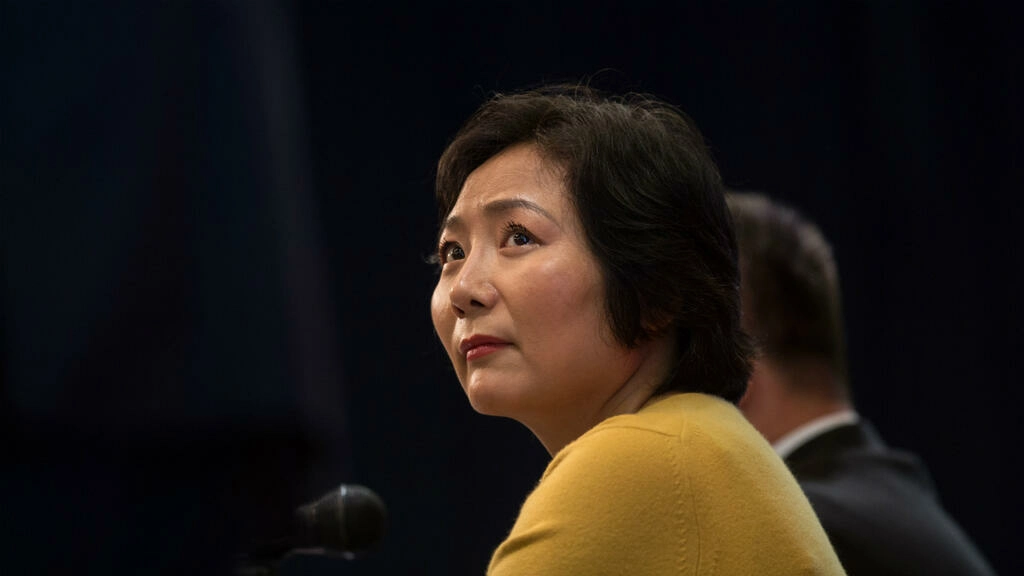 Wu Yajun, the second Chinese in the ranking, has built her empire – estimated at more than 9.3 billion dollars – in the field of real estate, with the company Longfor Properties . Finally, on the third step of the podium, we find Chen Lihua, also in real estate, which appeared in first place in the ranking of self-made women last year, as recalled by the English site Verdict .
4. Fan Hongwei ($15.5B) from petrochemicals
5. Wang Laichun ($12.3B) from electronics components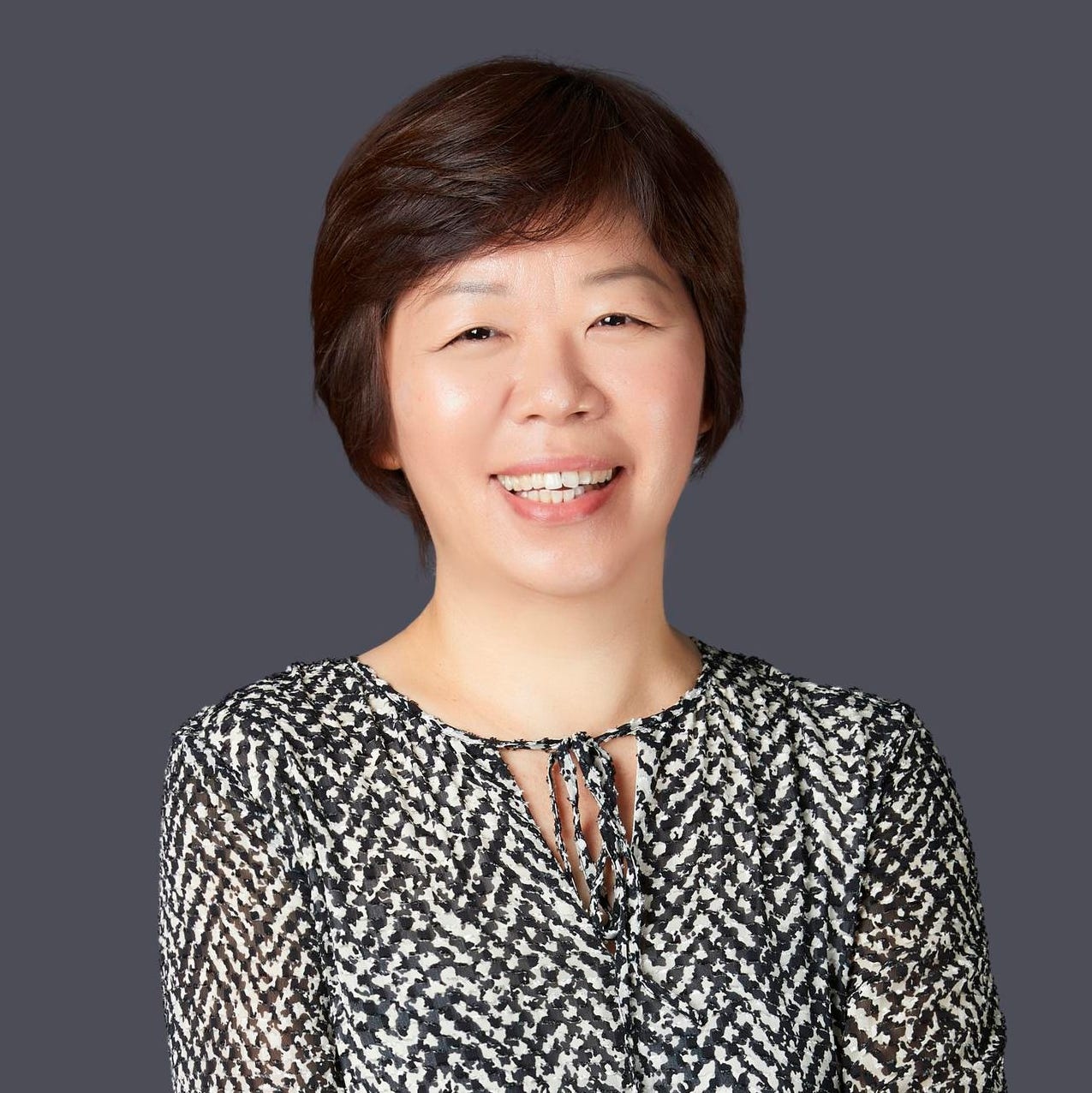 The birth of China's new richest woman: Earning 49.4 billion in 11 months, she monopolizes 25% of domestic connectors
Recently, the new richest woman in China was born. According to the 2019 Hurun Report, Yang Huiyan has become China's richest woman with family assets of 175 billion yuan. It should be noted that it is after all family wealth, not Yang Huiyan's personal wealth. So far, there is one woman who has rapidly increased her net worth by nearly 50 billion through her own personal efforts: that is Wang Laichun, the founder of Luxshare Precision.
According to the Hurun Report, Wang Laichun's personal net worth last year was 26.5 billion yuan. As of July 3, Luxshare Precision's closing price was 50.6, Wang Laichun personally owns 21.49% of Luxshare Precision, with a total share capital of 6.984 billion shares.
calculated by these data, Wang Laichun's current net worth is 75.9 billion. It should be noted that the deadline for calculating the Hurun report of previous years is August 15 of each year. In other words, in just 11 months, Wang Laichun earned 49.4 billion yuan.
can reach 1.8 times her net worth in just 11 months What kind of experience does Wang Laichun have? In fact, Wang Laichun is just a very ordinary woman with only a junior high school diploma. Not only that, but Wang Laichun was actually a migrant worker on Foxconn's assembly line.
In 1988, Guo Taiming established Foxconn's first factory at the foot of Bengshan, Xixiang, Shenzhen. At that time, it was not called Foxconn, but Shenzhen Ocean Electronic Plug-in Factory. In the same year, Wang Laichun, who was only 21, became Foxconn's first female worker.
At that time, Shenzhen was actually a very poor place, with factories everywhere, but there were frequent power and water cuts. At that time, some workers from Wang Laichun had to run to a village one kilometer away if they needed to wash their faces and brush their teeth. Due to poor water quality in the factory, even the cooked rice in the Foxconn canteen was red.
Additionally, Guo Taiming is notoriously disciplined: Foxconn's early female workers couldn't stand Guo Taiming's leadership. For this reason, many workers quit in just one summer, and only a few workers such as Wang Laichun chose to stay.
What is more interesting is that Guo Taiming's iron discipline management method is distorted in the eyes of others, but in Wang Laichun's eyes, it is the most correct management method. Under Guo Taiming's influence, Wang Laichun worked very earnestly and often worked overtime until late at night.
Soon, Wang Laichun's work capacity was discovered by his supervisor, and his position at Foxconn became more and more important. In 1998, Wang Laichun became Foxconn's first mainland section chief, with thousands of employees in charge. However, at this time when the future is bright, Wang Laichun chose to quit and work alone with his brother Wang Laisheng. The business is the same as Foxconn, but also for the company.
What is interesting is that, in the face of Wang Laichun seizing his position, Guo Taiming not only suppressed, but asked his brother Guo Taiqiang's Zhengwei Precision Company to provide an order for the Hong Wang Laichun's Kong Lixun. Then sell to Foxconn. With Guo Taiming's help, Wang Laichun's Hong Kong Luxshare grew rapidly. However, it is precisely for this reason that there were a lot of rumors around Wang Laichun that she had an affair with Guo Taiming, but Wang Laichun never explained it.
In 2004, Wang Laichun founded Luxshare Precision Industry Co., Ltd. in Shenzhen. On September 15, 2010, Wang Laichun sent Luxshare Precision to the capital market. During this short span of less than 10 years, Wang Laichun has been unwavering in his business and has earned his current net worth of 75.9 billion while doing business.
According to China Industry Information Network's 2019 China Connector Industry Model and China Connector Industry Development Trend Forecast Report 2020, Luxshare Precision now monopolizes 25% of the connector market in China and is China's largest local connection Manufacturer. The remaining 50% are controlled by Tyco, Amphenol, Yazaki, Hon Hai Precision, Zhengwei Technology and Fugang Electronics.
6. Cheng Xue ($8.19B) from soy sauce
Cheng Xue is the vice president of soy sauce manufacturer Foshan Haitian Flavoring of China. Cheng Xue holds a 9% stake in the company, which was restructured from a collective company to a limited company in 1995.
7. Zeng Fangqin ($8.15B) from smartphone components
Zeng Fangqin chairs Lingyi Technology, a supplier of spare parts for smartphones, tablets and laptops. Its products are used by Apple and Huawei. She returned to China after starting her career in Silicon Valley. In March 2018, it completed a backdoor listing of Lingyi Technology on the Shenzhen Stock Exchange for around $3.2 billion.
8. Zhao Yan ($6.74B) from biological
Zhao Yan chairs Bloomage Biotechnology, a Hong Kong-listed company that manufactures hyaluronic acid, an ingredient used in anti-aging skin creams. Besides biotech companies, Zhao has interests in real estate, finance and sports. She holds an undergraduate degree with a major in biology from East China Normal University and an MBA from Fordham University in New York.
9. Chan Laiwa ($5.8B) from real estate
10. Zheng Shuliang ($5.13B) from aluminium products .
More generally, women around the world – self-made women or not – represent 15% of the ranking of the richest people in the world in 2018. They are 184, compared to 152 in 2017.
If women are more and more numerous in the rankings of billionaires on a global scale, Chinese women are particularly represented there.
At the top of the Forbes ranking of the richest in the world for the year 2022? Men only. But maybe not for many more years. Women are gradually making their way through the list, including a good number of Chinese nationality. More than half of them are from the Middle Kingdom.
If Forbes also presented its ranking of  the greatest female fortunes , the research institute  Hurun Report  went further by distinguishing among these women the self-made women , that is to say those who built their fortune alone - without inheritance. or marriage that could have weighed in the balance – but also by noting the importance of the percentage of Chinese women among the wealthiest.
More than half of the world's 10 richest women are Chinese
The richest women in the world are Chinese
More than half of the 20 richest women in the world are Chinese. In question, the one-child policy and the involvement of grandparents in the education of children, according to a magazine.
More than half of the 20 richest women in the world are Chinese, and their fortunes exceed on average those of American presenter Oprah Winfrey or British writer JK Rowling, according to the list of Chinese magazine Hurun.
All of these women amassed their fortunes on their own, not through their families, according to the magazine. "There is no other country that comes close to China in terms of self-made women. They outnumber other countries by more than a head," said Rupert Hoogewerf, founder and compiler of the Hurun list.
The average fortune of the 11 richest Chinese women reaches 2.6 billion dollars, against 2.3 billion for that of Oprah Winfrey, according to Hurun. JK Rowling, author of the Harry Potter series, comes 20th with a billion dollars.
The three richest women on the planet are all Chinese: Recycled paper queen Zhang Yin, 53, who has a fortune valued at $5.6 billion, is followed by Wu Yajun of real estate group Longfor Properties with 4 .1 billion.
In third place with four billion dollars is Chen Lihua, 69, at the head of the Fuhua conglomerate, which is notably present in port logistics and in the energy sector.
The first non-Chinese comes fourth: it is the Spaniard Rosalia Mera who runs the ready-to-wear distributor Zara.
According to Hoogewerf, the success of Chinese women is partly due to the one-child policy and the preponderant role played by grandparents in the education of children in China, which gives women more time than elsewhere. to devote themselves to their professional activities.
"It makes a huge difference," said Hoogewerf, adding that Chinese society has long been accustomed to seeing women working.
The richest Chinese, a man, is called Zong Qinghou, founder of the producer of non-alcoholic drinks and dairy products Wahaha, with a personal fortune estimated at 12 billion dollars.
26-year-old woman at the head of the biggest fortune in China

Yang Huiyan, a female property developer, has been named China's richest person, with a whopping $16 billion, in Forbes magazine's annual list of the wealthiest Asians.
This fortune places the daughter of the co-founder of the Country Garden Holdings Company Limited Yeung Kwok Keung in the first place of the rich women of Asia, according to a press release of the newspaper.
His father had passed on his shares in the company to him in 2005.

The list drawn up by Forbes names 40 Chinese billionaires for only 15 last year, which the magazine links to the dizzying rise in Chinese financial markets and the real estate market.
They represent a total of 120 billion dollars (38 billion last year).
A dozen nominees are promoters.
Last year, the palm of the richest man in China went to Huang Guangyu, founder of the first Chinese distributor of electrical and electronic equipment, GOME, credited with a fortune of 2.3 billion dollars.

"Special Economic Zone"
We are then in 1986. In the space of a few years, China has changed a lot. Mao died ten years earlier, in 1976. Since 1979, the new master of the country has been called Deng Xiaoping. The man has long been a staunch reformer, which earned him some setbacks during the Cultural Revolution. Very backward, China, he thinks, must open up to the world, draw inspiration from the ideas and methods in force in Europe and the United States and that the new "dragons" of Asia - Japan, South Korea, Taiwan, Hong Kong and Singapore - have already assimilated. And even, why not, bring foreign investors to China. All without questioning the dominant role of the Chinese Communist Party…
This is the analysis that prompted him to create, in 1979, a "special economic zone" (SEZ) in Shenzhen , in the province of Guangdong, not far from Hong Kong and 800 kilometers from Xiangxiang. Deng's goal is to foster the development of local factories that will manufacture finished products for overseas markets; it is also to attract foreign investors, initially from Hong Kong, but also, very quickly, from the United States and Europe.
The key: currencies and expertise in the technical and management fields. Four years after its creation, the Shenzhen SEZ already has more than 1,800 companies, including 100 foreign ones. Automotive, mechanics, textiles, oil, services… All sectors are represented. 10,000 people then worked in the area, a constantly increasing number.
glass polisher
It was there, in Shenzhen, that the young Zhou Qunfei settled in 1986. She made this decision alone, well aware that staying in Xiangxiang, as many of her classmates did, condemned her to a modest life. and that working on the SEZ can, on the contrary, offer him real opportunities. Without money, she is staying with an uncle of her mother. Like many young girls, her dream is to work in fashion. She will give it up very quickly.
Without a diploma or training, she was finally hired as a worker in a small family watch factory. In particular, it produces glasses for inexpensive watches that can be found all over the world. She is a glass polisher herself, a skill that will be useful to her later. Paid 1 dollar a day, Zhou Qunfei works from 7 am to 9 or 10 pm and sometimes even, when the orders require it, until midnight!
Resignation
Ambitious, she still finds the time to take classes at Shenzhen University late at night and on her day off. There she learned accounting, management and the technical bases of watchmaking. His idea is to "get" a promotion within the small family business. Often told by Zhou, the story goes that, failing to succeed, she ended up sending the director of the company a letter of resignation explaining the reasons for her decision and thanking him for this collaboration.
A rarity in the Shenzhen area where there is plenty of hiring and where the workforce changes company according to needs and opportunities. Impressed by Zhou's style, the manager then grants her the promotion she asks for, along with a raise. He will even end up, a few years later, by marrying her. She will have a daughter with him before divorcing.
It was in 1993 that Zhou, now twenty-three years old, decided to start her own business. No relation to mobile phones at this time. Invented recently, these have not yet conquered the general public. Initially installed in a small three-room apartment and helped by a few members of her family - her brother, her sister and their spouse, but also two cousins ​​- who joined her in the adventure.
Hinge period
Zhou actually manufactures, like her former employer, glass for watches, which she praises to her customers as "superior quality". It sells them to Chinese watchmaking firms, but also Japanese and especially Hong Kong, which is home to hundreds of specialized companies and which tops the world production of entry-level and mid-range watches. His chance is to go into business, as the fall of the USSR ushered the world into the era of globalization and as China prepares to launch a second wave of reforms giving priority to the private economy.
Tireless, the young woman roams the streets of Shenzhen and Hong Kong, a directory in hand, knocking on the doors of all the watch factories to win orders. When she's not prospecting, she spends hours adjusting and improving the design of glass cutting and polishing machines. The beginnings were difficult and he even had to mortgage his house to acquire his first machines. But his efforts eventually paid off.
The Motorola Opportunity
In 2003, ten years after its creation, the company created by Zhou Qunfei already has several hundred employees, mostly workers, and is a recognized supplier to the watch industry in Asia. It was then that his fate changed. That year, in fact, the entrepreneur was contacted by the industrial management of the American firm Motorola. Founded in 1928 in Chicago, renowned for its walkie-talkies and then its televisions, it began manufacturing cell phones in the 1980s.
At the start of the 2000s, it was preparing to market a new mobile, the Motorola Razr V3, the first clamshell phone ever made and, above all, one of the very first equipped with a glass screen. At the time, in fact, almost all devices were equipped with rigid plastic screens. A specification that Motorola wants to modify in order to improve the quality and solidity of the product and for which it needs a supplier capable of producing a lot, well and at low cost.
>The 20 best-selling smartphones in history
How did Americans hear about Zhou Qunfei? The story does not say. At the time, however, all companies were looking for subcontractors in China. Having become a megalopolis and a major industrial hub, Shenzhen attracts buyers and sourcing experts from all over the world. There is no doubt that, from contact to contact, the name of the entrepreneur ended up being mentioned. "  Could you make a glass screen for a mobile phone? Simply answer yes or no. If it's yes, we'll help you organize yourself technically" asks the envoy of the American group. It will be an unqualified yes...
A prodigious rise
And with it, the beginning of an astonishing industrial adventure. In 2003, the company officially took the name of Lens Technology. Lens: a word that designates a lens in the optical sector, but also a word understandable in all languages ​​and which can be referenced easily on Internet search engines. Leaving Shenzhen, the company moved to Liuyang, in the province of Hunan, where its main factory is still located. The contract with Motorola will change the destiny of the company and that of its founder.
For months, American engineers and technicians follow one another on site to help the Chinese introduce the right techniques, consolidate their network of suppliers, raise their quality standards and organize themselves accordingly. As for production, it reached truly prodigious levels for the time: more than 130 million screens manufactured in the space of four years. It must be said that the Motorola Razr V3 is a real triumph with the public…
Touchscreen Revolution
Zhou Qunfei's first chance had been to start in business in the early 1990s, at a pivotal time in world history. The second is to launch into the manufacture of smartphone screens at the time of the "boom" of mobile telephony and when the touch screen revolution occurs. It occurs in 2007 when Apple presents its first iPhone which, in the space of ten years, will sell more than a billion units.
Having made a remarkable entry into the mobile telephony sector thanks to Motorola, which later became the main supplier of glass screens for Nokia, Sharp, Sony and TCL mobiles, Lens Technology was immediately retained by the firm at the apple to manufacture some of its touch screens. Samsung will follow in 2009 with its Galaxy range. In the space of fifteen years, the company created by Zhou Qunfei will thus pass from the status of a large SME to that of a true multinational.
From her past, the entrepreneur has however retained some solid habits. If she now lives in Hong Kong, where her holding company and her main residence are located, she has had an apartment built above the Liuyang factory.
She makes frequent stays there, always being passionate about the technical aspects and not hesitating, sometimes, to take the place of an operator to produce a screen herself...
More : The list of the wealthiest men and women in China
The List of Billionaires in China
1- Jack Ma $38.2 billion, e-commerce (Alibaba)
2- Ma Huateng $36 billion, internet media sector (tencent)
3- Hui Ka Yan $27.7 billion, real estate sector
4- Sun Piaoyang $25. billion B 61 , health
5 - Yang Huiyan $23.9 billion, real estate
6 He Xiangjian $23.2 billion household appliances
7 Colin Zheng Huang $21.2 billion e-commerce (Pinduoduo)
8 William Lei Ding $17.2 billion, online games
9 Qin Yinglin $16.6 billion animal husbandry
10 Zhang Yiming $16.2 billion software
11 Wang Wei $14.3 billion; Delivery sector
12 Li Shufu $12.9 billion Automobile
13 Pang Kang $12.6 billion, soy sauce
14 Wang Jianlin $12.5 billion, real estate
15 Zhang Zhidong $12.2 billion, internet media
16 Fan Hongwei $11.7 billion, petrochemical sector
17 Wu Yajun $11.6 billion, real estate
18 Hui Wing Mau $10.3 billion, real estate
19 Liu Yonghao $10.1, agriculture
20 Sun Hongbin $10 billion, real estate
21 Wang Wenyin $9.2 billion mining, + copper
22 Li Yongxin $9.1 billion education sector
23 Tse Ping $8.9 billion pharmacy sector
24 Xu Shihui $8.8 billion F&B snacks, beverages;
25 Lei Jun $8.7 billion, Xiaomi, smartphones, household appliances
26 Gong Hongjia $8.6 billion, in video surveillance
27 Li Xiting $8.55 billion, medical devices
28 Ma Jianrong $8.5 billion, textiles
29 Xu Hang $8.45 billion, medical devices
30 Zhang Jindong $8.3 billion, appliances
31 Zong Qinghou $8.2 billion, F&B
32 Shi Yonghong $7.8 billion, restaurants
33 Zhang Bangxin $7.7 billion, education
34 Chen Bang $7.65 billion, hospitals
35 Robin Li $7.6 billion, internet research (Baidu)
36 Dang Yanbao $7.5 billion, coal sector
37 Kei Hoi Pang $7.4 billion, in real estate
38 Wang Xing $7.35 billion, in e-commerce
39 Cai Kui $6.8 billion, real estate
40 Richard Qiangdong Liu $6.75 billion, e-commerce (JD)
41 Nie Tengyun $6.5 billion, in logistics
42 Cen Junda $6.4 billion, pharmaceuticals
43 Jiang Rensheng $6.2 billion, in vaccines
44 Zhou Qunfei $6.1 billion, smartphones
45 Zhang Fan $6 billion, touch screens
46 Liu Yongxing $5.95 billion, miscellaneous sectors
47 Zeng Fangqin $5.9 billion, smartphone
48 Robin Zeng $5.85 billion, batteries
49 Chan Laiwa $5.8 billion, in real estate
50 Guo Guangchang $5.79 billion, conglomerate
Findings:
Tech dominates Chinese billionaires in 2020.
Real estate remains stable, with people having made big falls (Wangjianlin, Wangda)
F&B and catering have more and more Chinese billionaires
China's wealth is increasingly concentrated in the hands of tech entrepreneurs, although some pharmaceutical moguls and pig farmers are entering the ranks of the super rich.
There were fewer millionaires and billionaires on the Hurun Report's rich list for a second straight year, but their average wealth has increased as China's transition to the digital economy has seen manufacturing and building falling from the bottom.
There has been a "changing of the guard" among China's wealthiest people over the years, said Rupert Hoogewerf, president of Hurun Report, commenting on the list released Thursday.
"Tech entrepreneurs are replacing those in traditional manufacturing and real estate powerhouses," Hoogewerf said.

"Wealth is concentrated in the hands of those who are able to adapt to the digital economy," he added.
Jack Ma still number 1
Alibaba founder Jack Ma retained his title as China's richest man with a net worth of $39 billion, with Tencent's (TCEHY) Pony Ma moving up one spot to take second place with $37 billion.
Among the biggest change for 2019 were Sun Piaoyang and Zhong Huijuan, who jumped 15 places to fifth place. The couple doubled their wealth to $25 billion after their company Hansoh, which makes drugs for schizophrenia and bipolar disorder, was made public in Hong Kong.
The growing number of Chinese entrepreneurs whose primary source of wealth is technology or pharmaceuticals reflects the changing economy of the country. China has been trying for years to shed its status as a global factory, striving to become a place where high-tech talent and innovation can thrive.
Young Chinese billionaires
Colin Huang Zheng, founder of e-commerce company Pinduoduo (PDD) , has become the first self-made entrepreneur born in the 1980s to enter the top 10. The 39-year-old's wealth has reached $19 billion, earning him seventh place on this year's list.
From the same generation, Bytedance founder Zhang Yiming, 36, is making a strong rise.Bytedance is the company behind popular video and news aggregation apps like TikTok(douyin)   and Toutiao . Zhang just broke into the top 20 with a net worth of $13.5 billion.
Ren Zhengfei, the giant's founder of Huawei, managed to move up a few dozen spots on the list despite his company coming under enormous pressure from a US campaign against it. Ren is worth $3 billion and is in the top 200.
JOIN THE CONVERSATION
Follow YEET on  FACEBOOK   INSTAGRAM   TWITTER
LEAVE A COMMENT
You must log in to post a comment.
Login:login with facebook Login with google