HOW TO BECOME A WRITER FOR YEET MAGAZINE?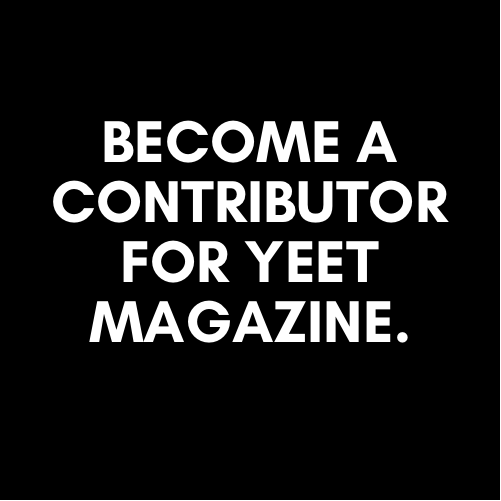 Earlier This Year, We  Introduced our  'Journalist Entrepreneurs' Program, Allowing Writers To Build Enduring Businesses Around Deeply Engaged Audiences.  
So How Does One Become A YEET Writer?
Between 2017-2020 YEET contributors generated  more than  370  articles with engaging content so if you   love  writing, contributing   at YEET MAGAZINE can  lead to substantial revenues for yourself or your marketing agency.  
DM us on Istangram @yeetmagazine or send us your pitch.