How To Put Your Restaurant Online: A Recipe For Successful Online Delivery That Will Thrive
Today's diners expect to be able to eat restaurant-quality meals in the comfort of their home. To meet consumer demands, restaurants must offer a delivery service . But it's not always a straightforward process, hence the growing need for a guide to opening restaurants online.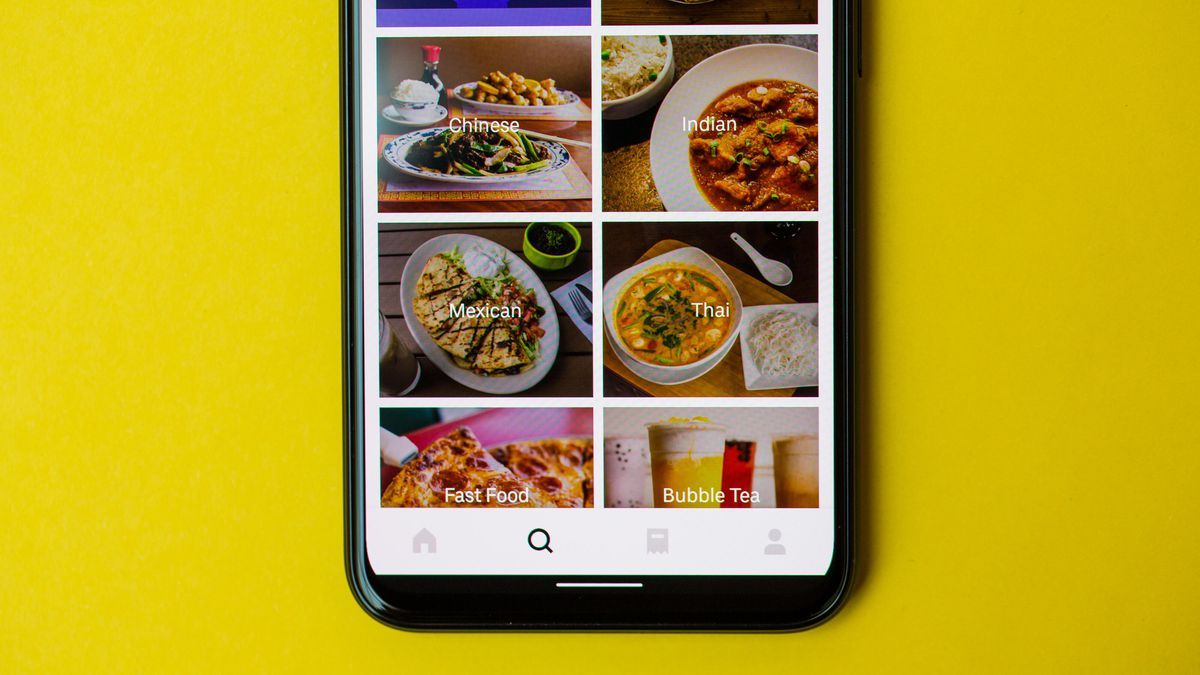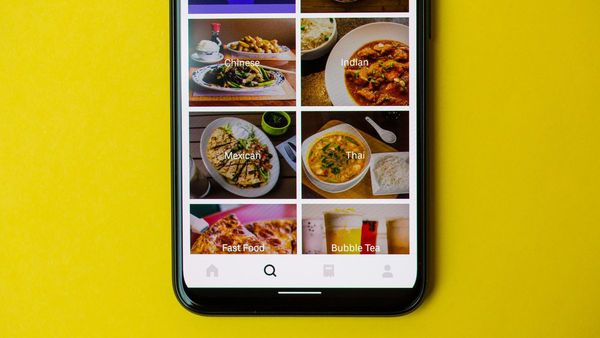 Home Business  How To Put Your Restaurant Online: A Recipe For Successful Online Delivery
How to put your restaurant online: a recipe for successful online delivery
By   Sophia Ava  YEET MAGAZINE | Updated 0439 GMT (1239 HKT) January 11, 2022
Contents
Today's diners expect to be able to eat restaurant-quality meals in the comfort of their home. To meet consumer demands, restaurants must offer a delivery service . But it's not always a straightforward process, hence the growing need for a guide to opening restaurants online.
Customers want ease, efficiency and an enjoyable dining experience, all with the swipe and click of a screen. And it's not just casual restaurants that are capitalizing on online delivery. Gourmet restaurants are also getting into the game.
Now more than ever, it's important to take advantage of digital technology to grow your restaurant and start offering an online delivery option. Not only does this allow your restaurant to meet changing consumer demand for greater convenience, it also has benefits for you and your staff.
When hunger strikes, customers can order on the spot, even if your restaurant hasn't opened yet. If restaurateurs are forced to close their doors to inside diners, they can continue to serve customers via delivery, providing a major safety net. And you can also cater to a larger number of people when you're not limited to how many people you can sit in your restaurant.
But moving your restaurant online takes time and effort. Establishing a clear process for your expansion is essential, from on-site catering to online delivery. Restaurants need to plan, invest, and choose the right tools and platforms for the job. And you'll need to consider important questions like your target audience, how you order and ship, your marketing strategy, and your customer support service.
This article is part of a series on digital transformation for SMEs. This article will show you exactly how to start online food delivery for your restaurant. We'll start by looking at why this is so important, before we walk you through a step-by-step guide to accepting food orders online .
This guide is part of a series on e-commerce and digital transformation.
Our goal is to help business owners turn their brick-and-mortar business into selling online with a roadmap to launch, the right questions to ask, and case studies to find inspiring success stories.
We also want to help anyone start an online business today by explaining how you can make money online, sharing ideas and inspiration, and giving you a step-by-step guide to getting started. your online business.
How To Make Money Online: Convenient Ways To Make Money From Home
How to start an online business: 4 steps to success
How to start a direct-to-consumer brand: roadmap to launching your digital business
How to put your restaurant online: a recipe for successful online delivery
How to sell your brick and mortar online
Achieve maximum productivity with these home office essentials
Why offer online delivery for your restaurant?
The food delivery market is poised for rapid expansion. The revenue of the online meal delivery segment is expected to increase at a compound annual growth rate of 7.5% each year.
As online delivery becomes an increasingly powerful player in the restaurant industry, it is essential that your restaurant offers an online delivery option. Online delivery will help you stay ahead of the competition while also increasing your bottom line.
For example, online delivery allows restaurants to appeal to a larger audience. You can cater for people with reduced mobility, living less locally or who are not able to drive.
And you can further increase sales through the use of data. By entering customer details online, you can perform customer analysis and use it to improve your service, provide personalized offers to customers, and encourage repeat sales.
The pitfalls and problems of moving your restaurant online
There are inevitably risks involved in adding online delivery to your existing catering offerings.
First of all, this will be a new set of skills that you and your team will need to learn. For example, you'll need to manage a new set of customer reviews, run new marketing campaigns to reach delivery customers, and depending on the route you choose, potentially recruit and train delivery drivers.
This can mean hiring new internal staff to handle the extra workload or you can outsource the tasks to outside help.
When your online delivery is successful, will you have the operational capacity to handle a significant increase in order volume while providing a high quality experience comparable to that of walk-in customers? This is an essential consideration that you must think carefully about. before to venture into online delivery.
Getting your restaurant online will take time and investment, which can take resources away from other viable opportunities. You need to decide if this is the right priority for your business right now.
Gastronomy: how to take the plunge
Gastronomic establishments face an additional challenge. In addition to fine cuisine, it is also the exclusivity and the sense of luxury that accompany the atmosphere of your restaurant that make the experience unique. How does this atmosphere translate into the delivery? How can you maintain that same feeling of prestige when diners enjoy your menu at home?
Of course, there are plenty of examples showing that fine dining restaurants can successfully adopt an online delivery model.
How to grow your online restaurant business
A step-by-step guide featuring tools and platforms for restaurant owners to start taking online orders and delivering food. Here's how we organized the guide:
Planning: Things to Consider Before You Start Accepting Orders Online
Launch: Get your restaurant menu online
Growth: improve your online delivery service
Support and loyalty: ensure that your customers are satisfied and come back for more
1. Planning: Things to consider before starting to accept orders online
A proper plan is essential for the success of your online restaurant business. Here are the important questions you need to ask yourself before you get started.
Place of work or home?
Before you start marketing your delivery service, you need to know who you are aiming to reach. First of all, are you planning to deliver your customers to their workplace or home?
While 82% of online orders are placed at home, only 16% are placed at the office. However, given the growing dominance of tech-savvy millennials in the workplace, it is likely that these online food delivery services for businesses will see strong growth in the years to come.
Healthy eaters
Targeting health-conscious diners could be a smart business decision. One of the most common reasons people deter from using delivery services is a concern about food safety, according to a University of Westminster study. By promoting your food as healthy and nutritious, you can attract new customers to the online ordering option.
Consumers want to be able to make healthier choices for themselves. For example, the option of ordering a regular beef burger with a bun or over mixed salads, or being able to decide whether or not their side salad is served with a dressing on the side. Size options should be available, such as small fries or a large order of fries, or a half or full order of pasta. A daily vegetable should always be available with the option of simply steaming or as the chef prefers to prepare it.Keri Gans, Nutritionist, Author, The Small Change Diet
Rich dinners
A report from Statistica found that the majority of online food delivery users in the United States are male, between the ages of 25 and 34, and have a high income. Therefore, your primary audience is likely to be wealthy executives who have little time to cook.
Different generations
Millennials spend the highest percentage of their budget on prepared foods compared to other generations. With their busy lives, they are more likely to be tempted by the convenience of delivery.
Nevertheless, a study by Payscale shows that the majority of people reach their peak of income between 44 and 55 years old. This demographic group will have more disposable income. Along with the growing popularity of online food delivery, this is a good reason to go after more experienced shoppers and can provide a valuable differentiator for your business.
Are you going to adjust your menu?
Inevitably, not all of the items on your current menu will be suitable for delivery. It all depends on how they retain heat and support transport. Additionally, more complex meals can be difficult to recreate on a large scale if order volumes increase dramatically.
Dining establishments in particular will need to consider which parts of their menu are scalable and deliverable . Can your sophisticated tasting menus, for example, survive the transit?
It's about re-imagining what you can offer your guests. Rather than a traditional luxury experience, insist that you are providing quality produce, cooked to perfection, to be enjoyed in the comfort of the diner's home. Perhaps consider developing a Fixed Price menu to keep your operations simple and streamlined.
Instead of dinner, you might also consider offering a lunch menu for business people in a hurry. Currently 65% ​​of all food deliveries are for dinner. Meanwhile, breakfast only accounts for 5% of deliveries and lunch 11%. This offers an alternative market opportunity for companies looking to differentiate themselves.
Legal considerations: some indications
Getting into online food delivery comes with a few new responsibilities.
Driver safety
Who is responsible for the safety of your delivery drivers? This depends on what vehicle it is and the details of each party's insurance. In many cases, the driver's insurance policy may contain an exclusion clause for professional use.
Be sure to inquire about your driver's insurance coverage if you plan on using their own vehicle.
Food quality
The meal is your responsibility until it reaches the consumer. Food hygiene depends on processing, transport, handling and storage. This means you need to make sure it is delivered on time, at the right temperature, and in perfect condition.
How will you accept orders?
Next, you will need to decide how to accept meal delivery orders. There are a few options and pros and cons for each.
Your own website or app:
It is a popular option among consumers. According to a 2021-2022 study, 83% of respondents ordered take-out directly from a restaurant, compared to 43% via a third-party platform.
For restaurateurs, it also has several advantages. A website or app can be used to showcase your food and you have full control over how the menu and images are presented, creating a brand page that conveys your unique offering.
You can also change the menu whenever you want and have control over any promotions or offers. You also have access to customer preference data, unlike third-party platforms. This means that you can engage in targeted marketing.
Financially, that also makes a lot of sense. While you will have to pay an upfront cost to build a website or app, the returns later will be higher because you won't have to pay a third party commission. UberEats, for example, charges a restaurant 30% for delivering their food. GrubHub receives an average of 13.5% per order from restaurants.
Via a third-party platform
If you choose to use a third-party platform to take delivery orders online, you have two options:
Aggregators (restaurant-to-consumer delivery): Aggregators provide access to multiple restaurants through a single online portal where customers can compare menus, prices and reviews. They receive a fixed percentage of the overall order, which is paid for by the restaurant. The restaurant takes care of the delivery. Examples include GrubHub and JustEat.
New Platform-to-Consumer Delivery: Like aggregators, new delivery platforms allow customers to compare dining options through a single portal. But these platforms also ensure the organization of delivery for the restaurant. They receive a fixed margin on the entire order, and delivery costs from the customer. The best known examples are Deliveroo and UberEats.
The advantages of using a third-party platform are numerous. You don't have to pay the upfront cost of designing a website or app. You also get free marketing and exposure to new customers who may not have heard from you yet.
These platforms also leverage the data to drive sales through meal recommendations, creating personalized profiles for each customer. They also use digital tracking to provide real-time delivery information. This may explain their high customer retention rate.
Before choosing a platform, research the fees involved and the performance score. If a platform delivery driver is late, for example, customers will hold you accountable, not them.
And the delivery?
Currently, the majority of restaurants manage their own deliveries rather than outsourcing the work to delivery platforms.
When you start, a third-party delivery system may be the best. Its cheaper and faster to set up because you don't have to recruit, hire and train drivers. Plus, you don't have to pay for delivery vehicles.
If you decide to manage your own deliveries, there are a few things to consider:
Having your drivers use their own car is the cheapest and most convenient option for you, but you won't be able to ensure that the vehicle is properly maintained.
If you invest in company cars, you can get them branded as additional marketing.
Bike delivery is an eco-friendly option that will appeal to environmentally conscious consumers.
As for determining your delivery radius, start with a certain area and time slot, and see how things work out. Once you gain some experience, you can commit to longer delivery times and greater distance.
Planning your workflow
A well-organized workflow is essential to maintaining speed, and in online delivery, speed is everything. 60% of consumers cite it as a key factor. The optimal waiting time does not exceed 60 minutes.
You will need to train your employees to help them adjust to the new workflow, as you will likely see more late night orders , or more orders on a particular day if you are planning an event. You can expect the highest order volume on Friday, Saturday and Sunday, when 74% of orders are placed.
The good news is that inclement weather generally increases deliveries while on-site meals decrease, and the reverse is also true. This means less chance of staff being overwhelmed with orders.
You will need to plan it so that it does not interfere with normal restaurant operations.
How are you going to market your restaurant online?
When it comes to marketing your new delivery business online, consider your unique value proposition. What makes your restaurant special? Focusing on your unique qualities will set you apart from your competition.
Instagram and Facebook can be used to build awareness of your brand. You can also consider leveraging digital influencers and food bloggers to build your brand awareness ahead of launch.
With each delivery, you will also want to provide menus. People will keep them, which means potential repeat orders.
Finally, here are some tips to optimize your menu for sale:
Run a cost analysis to determine which items are likely to be the most popular and profitable. Highlight them on the menu, putting them in the first position.
Keep the descriptions concise but go deeper into your signature elements.
Use high quality images.
Do not list the prices in columns. People will be looking for the cheapest option.
What equipment should you invest in?
Your point of sale system determines how transparent and productive your workflow can be. Today, a point of sale does more than just process payments. It can also manage delivery options, online orders, customer information and other operational aspects.
Food should be transported in thermal bags or heated containers. You will also need to invest in disposable cutlery, food containers, and paper bags. Think of branded packaging to boost your image. Green options like recyclable packaging will earn brownie points with environmentally conscious consumers.
2. Launch: Get your restaurant menu online
Once you've planned out how to proceed, it's time to put everything in place.
Register on the platform of your choice
Online, you can fill in the necessary details such as your location, the type of food you serve, and your estimated number of orders per week. A representative of the platform will then be put in touch with a partnership agreement.
Or start your own site
We recommend Shopify for any restaurant owner who needs a website. This software service simplifies the creation of a site with more than 70 models to choose from and customizable themes. Shopify experts are available to ensure seamless functionality and high visual appeal.
Or you can contact our agency, mOOnshot digital. We can help you with your digital strategy and work with you to build a successful website. We can also help you design marketing solutions to put your restaurant business on the path to online delivery success.
3. Growth: improve your online delivery service
There are several key ways to create your restaurant's online delivery service:
Consider moving from third-party services to in-house deliveries to reduce costs and increase revenue.
Expand your delivery radius. But be aware that beyond a certain distance, it becomes difficult to maintain the quality. You must be able to deliver the food within 60 minutes of ordering. Use customer data to see where most orders are coming from, and focus on marketing efforts in quieter areas.
Expand your menu. Pay attention to trendy foods. You'll also want to think about offering vegetarian and vegan options. People are increasingly interested in sustainability and sales of meatless foods are expected to increase over the next year or so.
Consider catering for special events like weddings or networking events, or partnering with businesses to deliver lunches to employees.
Partner with food waste management apps like Food for All, which offers unsold meals from local restaurants at a 50% discount, reducing food waste and turning it into added profit. According to their website, 90% of their customers say participating in Food for All improves a company's branding.
Increase Online Delivery Revenue Through Marketing
Smart marketing will allow you to reach more people, retain existing customers, and increase sales.
Using social media as a place to share content may not directly accelerate sales, but it does increase brand awareness and customer satisfaction. Post dynamic, original content that speaks to your audience. Consider blogging to increase traffic to your page with how-to articles, interviews with staff, or articles on inspiration for your menu.
Make sure you are listed on local directories. And make sure the mobile version of your site looks as good as it does on the desktop. Many people will use their phones for delivery and want a seamless digital experience.
On your website, you'll want to highlight any professional accreditations or awards. Include newspaper and magazine reviews to appear more trustworthy in the eyes of new customers.
As for photos, invest in quality images , or not at all. Photos that are unprofessional can damage your branding.
4. Support and loyalty: keep your customers happy and coming back for more.
High customer satisfaction means more positive reviews and more sales.
Constantly evaluate the customer experience and improve the customer journey by reducing any friction in the checkout process. The ordering process should be easy and enjoyable. Eliminate all unnecessary steps that could frustrate a customer and lead to dropouts. Providing multiple payment options is another way to reduce dropouts.
Keep your customers happy by responding to questions quickly. An FAQ page is a great place for customers to get answers and keeps queries from clogging support channels.
Managing customer reviews is essential. Promote positive testimonials on your landing page. And make sure you respond quickly to posts and comments on sites like Facebook, Google Maps, and TripAdvisor. Customers appreciate that you care about their thoughts.
Asking for feedback through surveys will not only help you improve your service, but will also show customers that you are interested in their experience.
Getting customers to come back to your service means building a relationship with them. Do what you can to keep the conversation going. Let them know of any new menu additions and offer them loyalty discounts as an incentive. Send them special promotions for events like their birthday or Valentine's Day.
Don't overdo it anyway - they don't want to feel bothered.
Start Food Delivery Online: Frequently Asked QuestionsHow can I improve my online ordering system?
One of the main ways to improve your online ordering system is to make the digital ordering process more efficient, smoother and more enjoyable. This means that your site is visually appealing and intuitive to use.What is the best online food ordering system?
The best online food ordering system is MenuDrive. MenuDrive is an online and mobile ordering platform for restaurants who want to create a personalized ordering experience. They build your menu for you using the information you provide and then connect it to your point of sale system or email.
How can I increase my home delivery sales?
To increase your home delivery sales, you need to invest in the technology to enable online ordering. Read our guide on how to get your restaurant online to see exactly how to increase sales. Digital technology is today the most widely used medium for placing delivery orders. You set up online ordering through a third party such as Zomato or you can create a mobile app or online ordering website to integrate with your point of sale.
How to create a virtual restaurant?
A virtual restaurant is an online-only restaurant that serves customers exclusively by delivery. To set up a virtual restaurant, you must first find a space to create your kitchen. Then you need to follow the same steps as for establishing a normal restaurant delivery service.
What are the benefits of ordering meals online?
There are many advantages to ordering meals online. It is convenient and easy for customers. They can order when they want, even when your restaurant is closed, maximizing the window of time for sales. And there's less room for error compared to when staff are writing down orders over the phone.