Fragrance World: Interview With Perfume Designer Mark Buxton : The Scent Of The Sea
Perfumer-Creator – more than 25 years of experience in the Fine Fragrance Creation – he collaborated with international leading fragrance houses. He designed for the biggest luxurious brands such as Givenchy, Versace, Van Cleef & Arpels, Paco Rabanne, Lagerfeld, Burberrys, Cartier, Chopard, Ferré…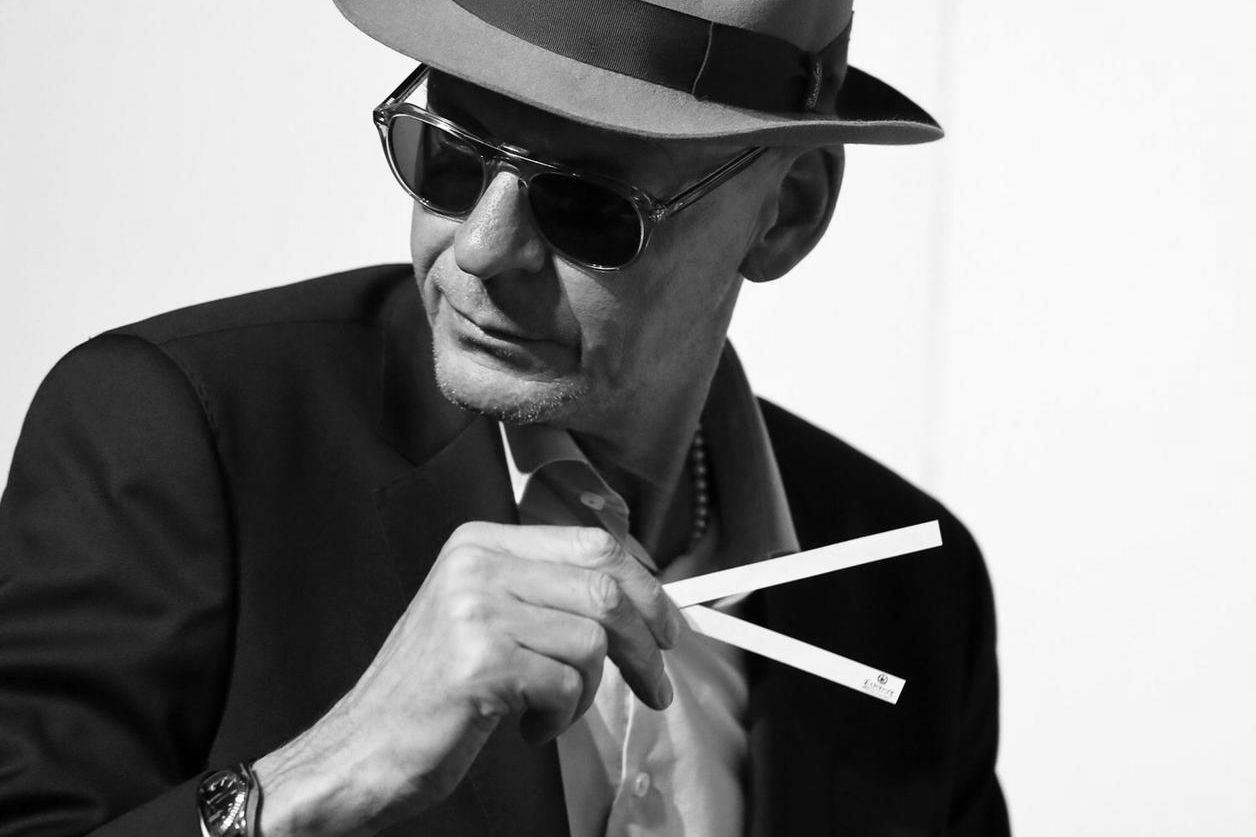 designer perfumes   designer perfume sale   perfume sale   designer sale   designer bag   mens designer perfume   mens perfume   gucci perfume   gucci   dior perfume dior   chanel perfume   chanel   womens designer perfume womens perfume   perfume for women  designer perfume for women  designer bags  cheap perfume perfume for men  designer perfume brands designer brands   perfume shop   ysl perfume   ysl
Home   BEAUTY  BEST PERFUMES IN THE WORLD BUY BEST PERFUMES ONLINE
By   Sophia Ava YEET MAGAZINE | Updated 0339 GMT (1239 HKT)June 10, 2022
What is your favourite beach and what is its smell?
I am fond of three specific beaches: one in the Maldives islands, particularly small, where the strong heat and the breeze leave a powerful and dry scent.
We can feel the soft salicylates and milky notes there, combined to the drier amber and woody notes of norlimbanol.
The sand of Deauville's beach, in contrast, has a more earthy, darker smell, almost animal. Finally, I remember of a more exotic beach in Vietnam with the sea spray's smell in the morning mingling with the salicylates and salty scent of frangipani.
Salt is used in cooking to enhance flavors. Do the marine notes have the same effect in perfumery?
Yes, marine notes have a unique boosting effect on other accords, especially on woody and floral notes.For instance, ambrocenide, associated with very dry and sharpened cedar notes, is a real enhancer.
Marine notes correspond to sea salt. But what is its scent exactly?
In perfumery, a note fully representing salt does not exist. We rather use accords highlighting the different facets of salt. For instance, salicylate reminds of the hot sand, algue absolute evokes its heavy side, calone translates the iodized and oxide metal taste of the sea and its shells.

The scent of dried seaweed and stagnant water is recalled by maritima, the fresher scent of lily of the valley by helional, while norlimbanol olfactively reproduces the texture and the dry effect of salt.
If sea salt notes were a song, what would it be?
La mer by Charles Trenet, playing at the end of the movie « Mister Bean's Holidays ». During the whole movie, he's trying to go to the sea, and starts a journey full of twists. When he finally arrives, the song begins, everyone sings joyfully.
Another memory of sea salt is Smoke on the Water by Deep Purple. I remember listening to it on holidays with my friends, on a summer night at the beach, surrounded by mist under a beautiful starry sky.
What is your favourite note to revive a marine note?
Norlimbanol allows to reproduce the dry and granule texture of salt and revive the iodized facet. It creates a real synaesthesia between touch and smell. Aldehydes, with their cold side, can also enhance the marine notes.
It is said that salt corresponds to the divine. What makes its scent so mystical?
The salt notes are disorienting: it brings holidays, good memories, remote places to mind. They have a mystical scent because they lead to eternity, to non-places, like the sea. The sea has a timeless dimension, but also a sacred strength, called « mana » in Asia.                              

Born in England, he grew up close to Hamburg and fell in love with Paris over 20 years ago.
Mark Buxton is above all a hedonist, wine connoisseur, talented cook, with a passion for antiques, especially for art deco style.
Perfumer-Creator – more than 25 years of experience in the Fine Fragrance Creation – he collaborated with international leading fragrance houses.
He designed for the biggest luxurious brands such as Givenchy, Versace, Van Cleef & Arpels, Paco Rabanne, Lagerfeld, Burberrys, Cartier, Chopard, Ferré…
His daring handwriting was discovered when he created the first Comme des Garçons Fragrance. After, he was quickly recognized in the "Haute Parfumerie" and participated to artistic projects such as MoslBuddjewChirstHinDao, a "Unifaith" fragrance, "Whole lot of non-scents" book by Chandler Burr.
Since Mark has dedicated his talent for the niche perfumery. He has collaborated with several brands such as Riaz Danz Perfumes, Elternhaus, Wiener Blut, Linari perfumes, House of sillage, Zoe Karssen, Brooklyn Soap company, Verdúu perfumes, Folie à plusieurs, Romy Kowalewski 2787 Perfumes Barcelona, Le Labo, Comme des Garçons, Renegades, Thorsten Biehl Kunstwerke and Calé Perfumes. He also created the perfume "L'air de Panache" for the Wes Anderson's movie "The Grand Budapest Hotel".
And there is a lot more to come !
In 2010, Mark decided, with enthousiasm and conviction, to invest or take part in new creative projects. He is one of the investors of the Nose shop , a new space dedicated to niche fragrances in Paris, opened in june 2012.
And, he wants to express freely and share, through his brand, his own creative universe.
charlotte tilbury   maison francis kurkdjian fashion designers   saks fifth avenue   burberry her   burberry her perfume   dior perfume women   baccarat rouge 540  tessuti   dossier   fendi   ysl perfume   ysl   cartier   good girl perfume   cheap designer bags replica perfume  nordstrom rack
Read more posts on Buxton
buxton weather  the buxton   byron buxton   hotel buxton   cole buxton   adam buxton  buxton road   buxton nc   buxton fc  buxton me   opera house buxton   buxton uk   buxton maine   buxton derbyshire   will buxton   buxton hall   buxton news   buxton inn  buxton park   buxton school   buxton crescent   bbc buxton weather   buxton spa   hotels buxton   tonia buxton
buxton christmas market 2021   sing 2 cast   jurassic encounter buxton   buxton v morecambe   lubens buxton   santiago restaurant buxton   santiago buxton   neil oliver twitter   tonia buxton twitter   buxton chicken palace   buxton pudding recipe opera house buxton   south shields fc   buxton fc   south buxton raceway   buxton pudding emporium  carlos correa   high stakes buxton   buxton pudding   buxton fc results   tonia buxton  buxton opera house events   represent   buxton theatre devonshire spa buxton