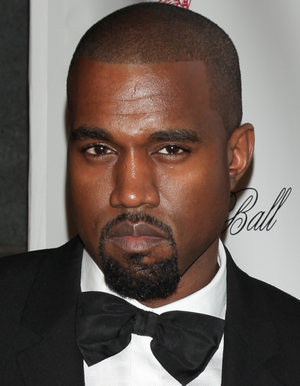 CITIZENSHIP      american
DATE OF BIRTH   06/08/1977
ASTROLOGICAL SIGN  Gemini
JOB   Author / Songwriter / Composer
Personality of the first name Kanye
BIOGRAPHY
Kanye West was born in Atlanta in 1977. His father, a press photographer, was part of the Black Panthers while his mother taught English at the University of Chicago. It is also in this city that Kanye grew up and joined the International Academy of Design and Technology. Kanye West began his musical career as a producer.
He worked for little known rappers before collaborating with renowned artists like Jermaine Dupri, Foxy Brown or Harlem World. In 2000, he increased his notoriety by producing Jay-Z.
He decides to pursue his career by becoming a rapper himself.
In 2002, a serious car accident which immobilized him for several weeks brought him the inspiration for his first album, "The College Dropout", which was released in 2004. This first attempt was a success, followed by another in 2005 : "Late Registration".
He took the opportunity to found his own label, named GOOD Music, as well as a clothing line. West multiplies collaborations, notably with Daft Punk on "Graduation" (2007) and Jay-Z on "Watch the Throne" (2011). Since 2012, he has been a highly publicized couple with Kim Kardashian.