Marilyn Monroe Read 5 Books A day, Many Of Which Were Written By Female Authors.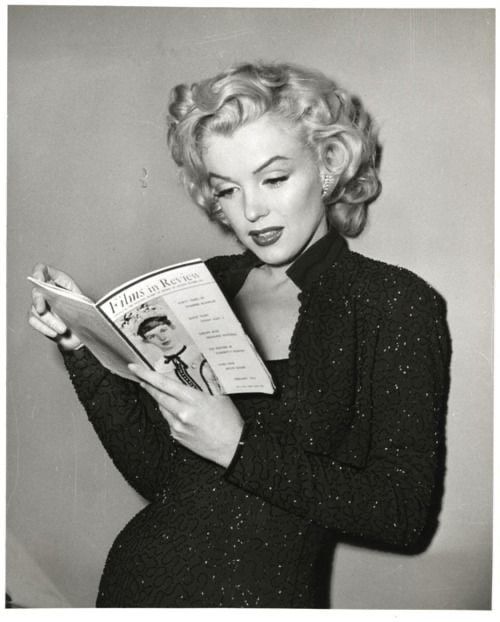 12  Photographs of Marilyn Monroe Reading Make Her The  Most Fascinating Celebrity.
Contrary to her image, Marilyn Monroe was far from being a pretty, rather silly blonde. Her personal library had more than 400 books of all kinds.

Keen on literature, her favorite authors were none other than James Joyce and Walt Whitman.
She counted Truman Capote among her friends and was married to playwright Arthur Miller.
Was Marilyn Monroe a great reader? The question has long been the subject of debate following the publication of the famous photograph of her reading Odysseus in a park on Long Island. Many have called it pure staging.

In the 1950s, photographer Eve Arnold took many lifelike portraits of Marilyn Monroe, far from the glamorous sex symbol shots she was the subject of at the time, the very ones that helped fuel the image.
the alluring "blonde dumb". Marilyn reading James Joyce? Impossible, the critics argued. But not according to Eve Arnold, the only photographer the actress trusted completely.
In  Richard Brown's essay "Marilyn Monroe Reading Ulysses: Goddess or Post-Cultural Cyborg? ", Published in 1996 in the book Joyce and popular culture, she says:" She said she kept a copy of Ulysses in her car, and that she had read it for a long time.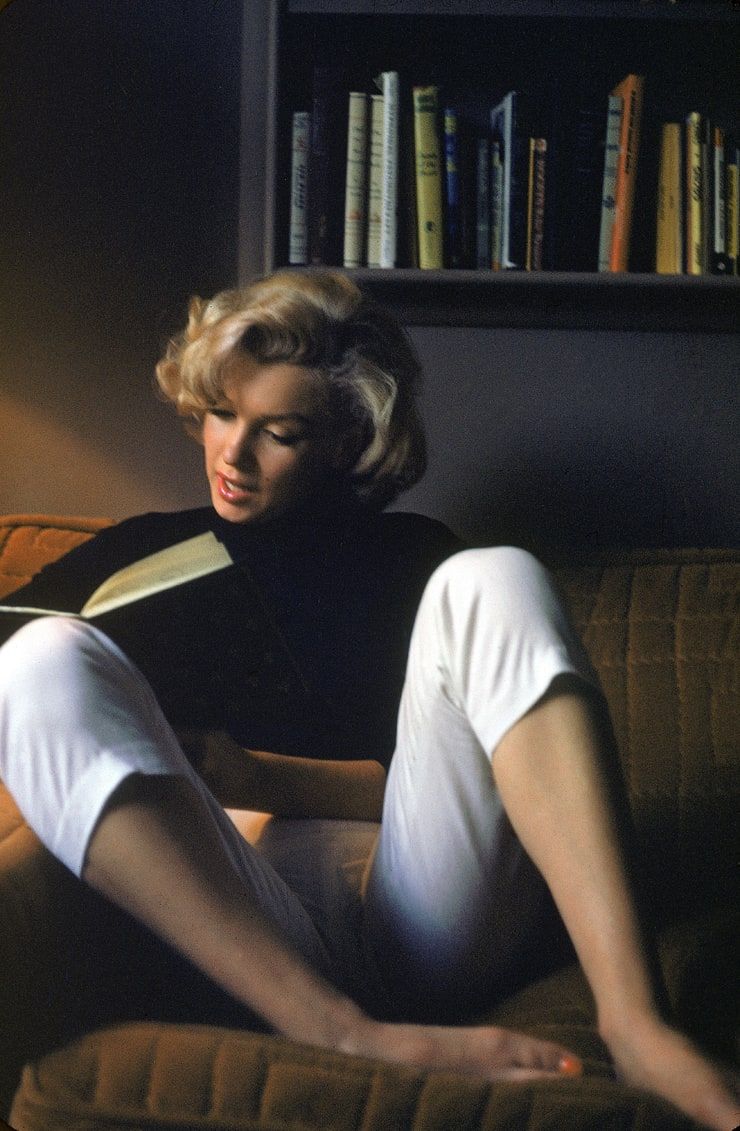 She said she loved the sound, and read it aloud to herself in an attempt to make sense of it - but found it hard to follow. She did not read it consecutively.

When we stopped in a park to take pictures, she took out the book and started reading it "If we are to believe her words, the actress, who remembers it, had a long friendship with author Carson McCullers and was married to playwright Arthur Miller, was fond of books.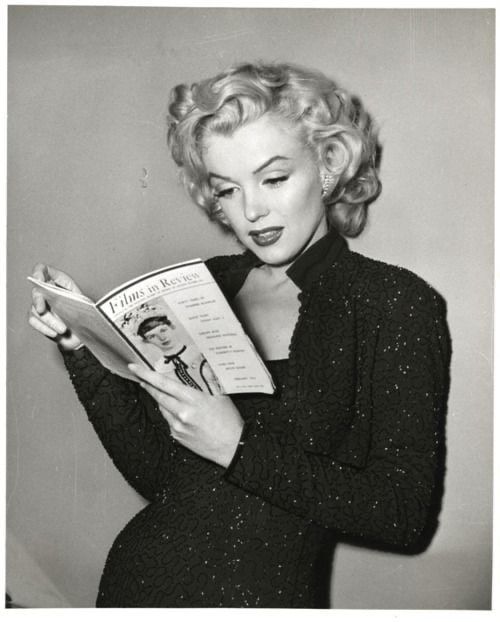 A theory verified in 1999 during an auction of her personal belongings  by the Christie's house, whose catalog listed 390 books extracted from Marilyn's personal library.

Enough to rediscover the actress through her literary choices: some thirty political works, novels by Faulkner, Joseph Conrad, Flaubert or Dostoyevski, the poetry of William Blake or Emily Dickinson, or even a dozen scientific books .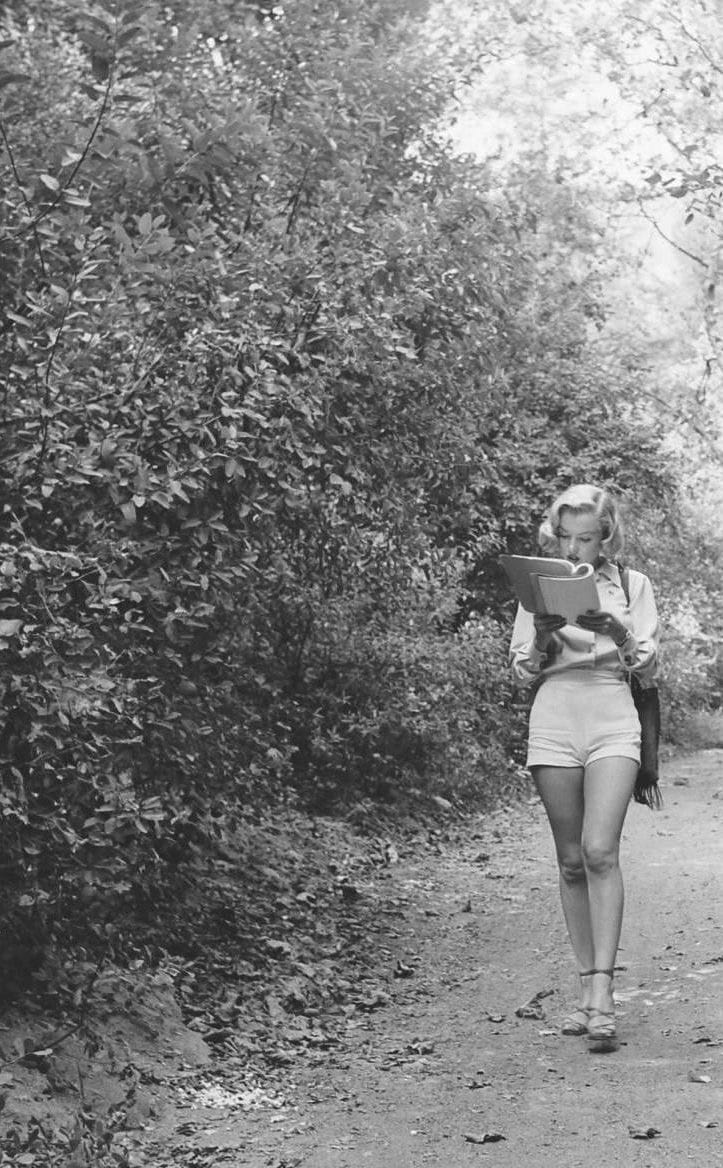 The category "female authors" is the shortest on the list, with only six references, but not all; major figures in world literature, essential writers with often difficult backgrounds, all of whom in their own way have helped to legitimize the place of women in the very masculine world of literature.
Here are five of Marilyn's readings to dive into this summer.
The Sad Coffee Ballad, by Carson McCullers
The sad coffee ballad is the first short story of the collection of the same name, published in 1951.
It tells the story of a strange love triangle in a small town in the United States, where an old café that had been closed for a long time suddenly reopens after the arrival of a curious hunchback in the life of its owner. It is considered one of the masterpieces of Carson McCullers, also a friend of Marylin Monroe.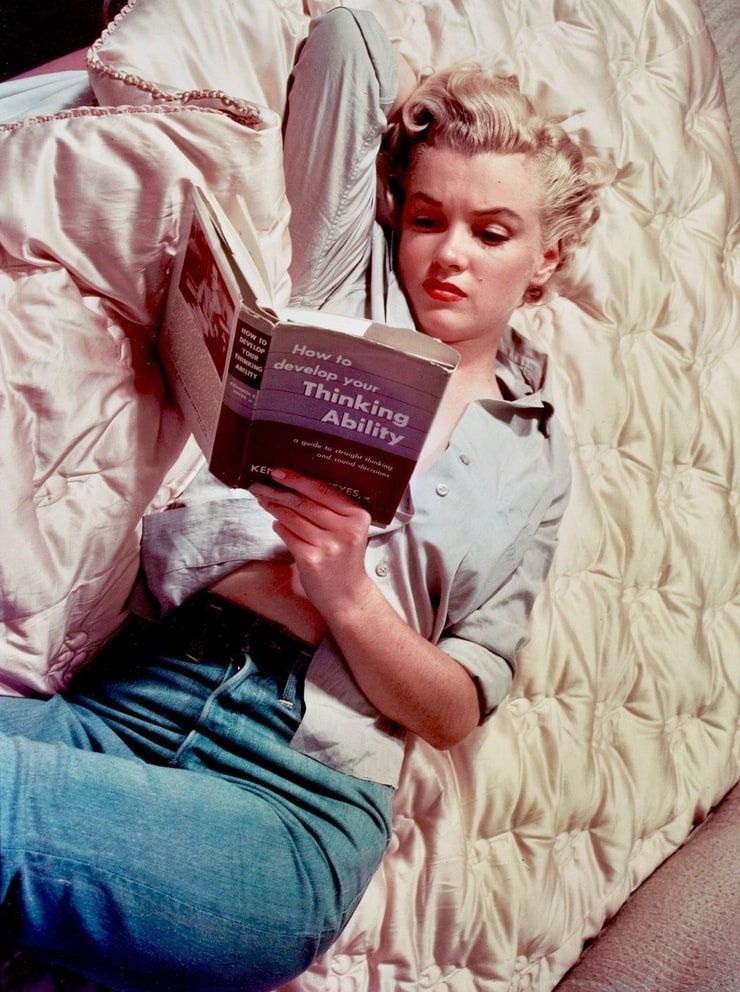 The two women met in 1955, at the Gladstone Hotel in New York. The actress was in the process of divorce from Joe Di Maggio, Carson McCullers was trying to recover from yet another episode of depression and was still suffering from a series of attacks that had left her half paralysed . They have long remained friends.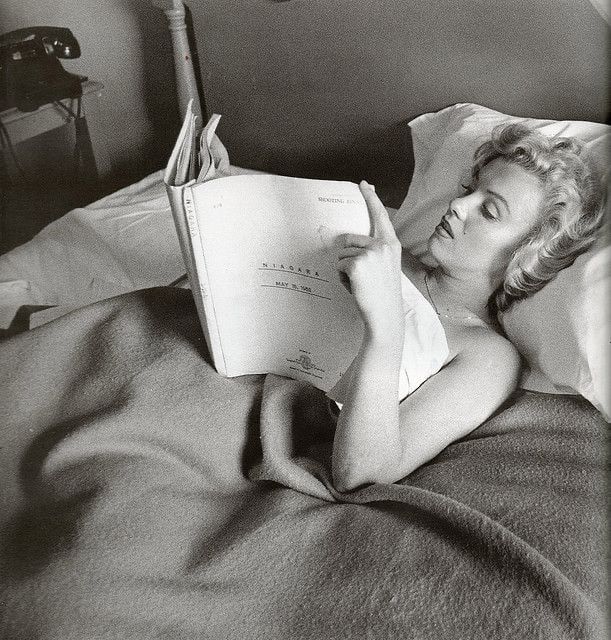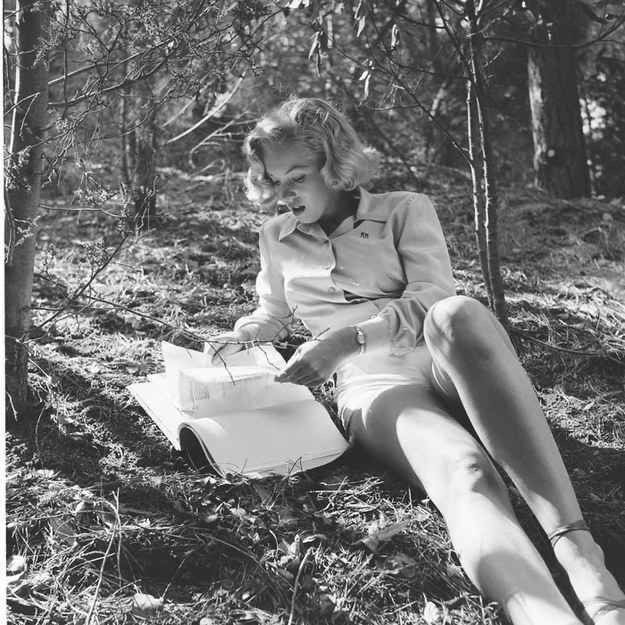 The Portable Dorothy Parker, by Brendan Gill and Dorothy Parker
This book compiles the short stories, poems, and literary and theatrical reviews of the American writer, poet and screenwriter.
Successively journalist for Vogue, Vanity Fair and for The New Yorker, which she left in 1928, she has published some 200 poems and around 30 short stories, many of which consist solely of dialogue or telephone monologues.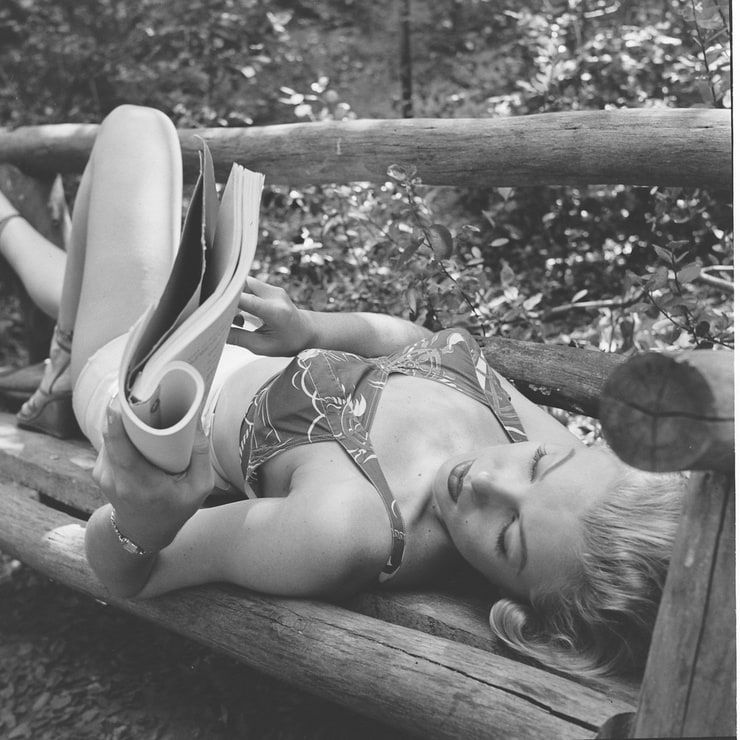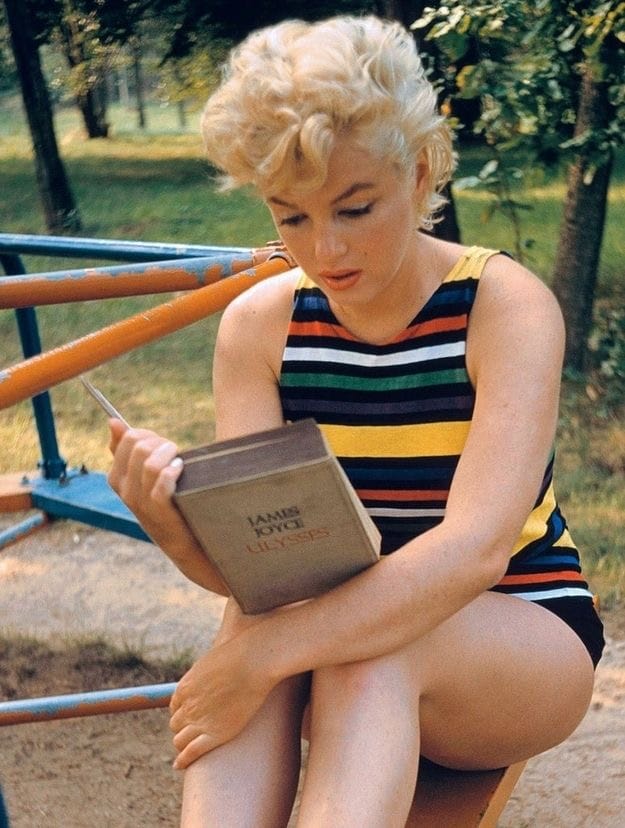 She is famous for her pungent critiques, dark humor and assertive political positions (she notably co-founded the Hollywood Anti-Nazi League, and was one of the targets of the FBI during Joseph McCarthy's "witch hunt". ).
Her work is compiled in several collections available in France in editions 10/18 and Phebus.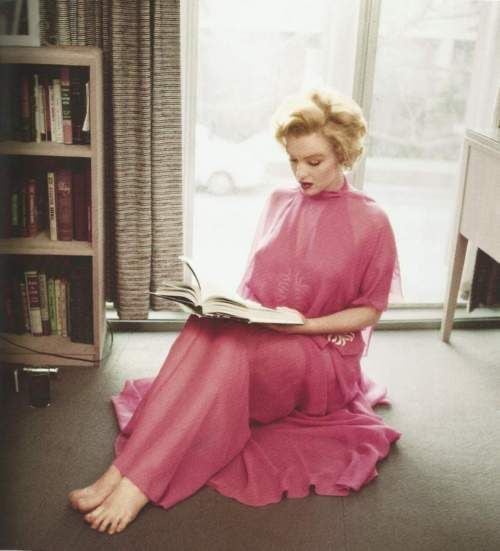 My Antonia, by Willa Cather
The third novel in the "The Prairie Trilogy" series, My Antonia is the story of the encounter between Jim, an orphan from Nebraska, and Antonia, the daughter of Czech immigrants who came to America. The two children share the same vision of life, but will be separated by different destinies.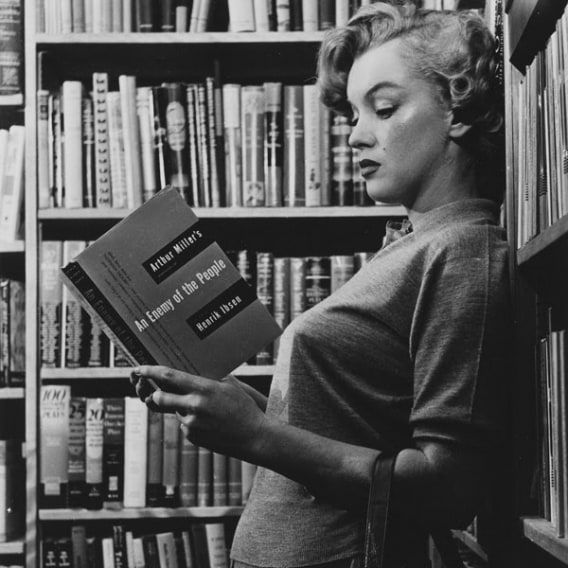 Willa Cather, Pulitzer Prize winner in 1922 for her novel One of Ours, was considered one of the most important authors of her time, acclaimed by critics and the greatest writers of the time. Marilyn Monroe also owned a copy of Lucy Gayheart, another of her novels, which appeared just before My Antonia.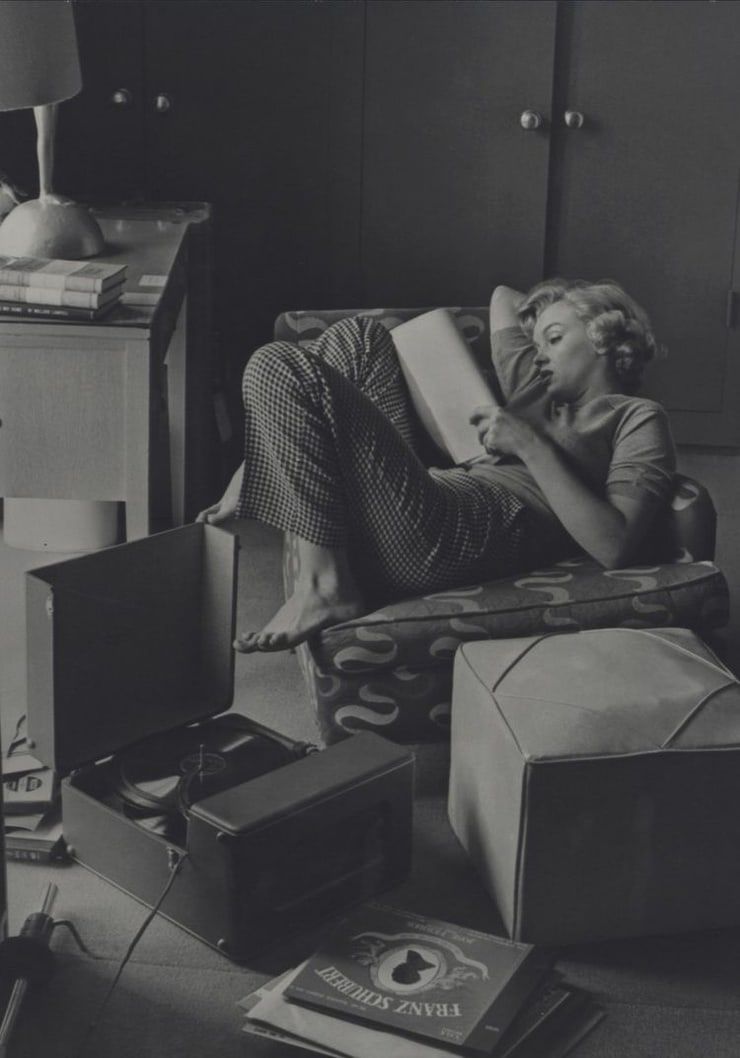 Colette's novels

In Marilyn's library, The short stories of Colette brings together six of those that the French writer called her "little novels": Chéri, La fin de Chéri, L'autre femme, Duo, Chats and Claudine en famille. Among them, Chéri is undoubtedly the most emblematic of the spirit of Colette, prolific writer, keen observer and perfectionist of detail.