(Los Angeles) American reality star Kim Kardashian has officially filed for divorce from her husband, rapper and entrepreneur Kanye West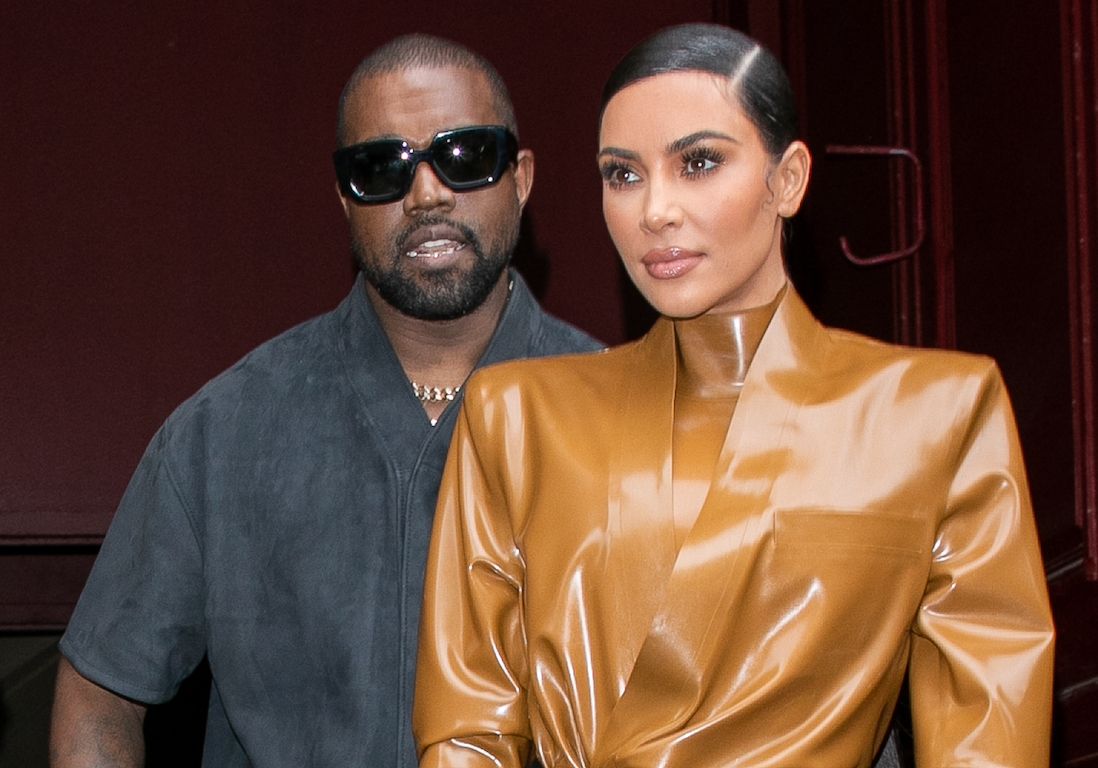 An AFP spokeswoman said on Friday after weeks of speculation over a possible separation.
Kim Kardashian has officially filed for divorce from her husband, rapper and entrepreneur Kanye West.

The couple have been married since May 2014 and have four children, of whom Kim Kardashian has requested joint custody, according to tabloid news site TMZ, a principle that Kanye West has assented to.

In early January, NBC News reported that the two spouses were living apart and undergoing couples therapy sessions.
Kanye West (43) had moved to Wyoming, while Kim Kardashian (40) still lived in the family home in California.

This divorce, Kim Kardashian's third, touted as an out-of-court settlement by TMZ, ends one of the world's most famous couples, the union of two celebrities who had already grown in popularity before their marriage.

A staple of red carpets and catwalks, "Kimye," as the couple were nicknamed, made a splash wherever he went, a busty-looking reality TV entrepreneur and a touchy, multi-faceted designer, renowned in both fashion and music.

According to several American media outlets, citing sources close to the couple, Kanye West's candidacy for the presidency of the United States last year was one of the triggers for this separation.
Despite having only collected 60,000 votes in the end, the music troublemaker, a time supporting Donald Trump, had raised a possible candidacy for the 2024 election.

Bipolar disorders
On the sidelines of his campaign, the rapper, producer and designer had made inconsistent comments and published cryptic messages on Twitter suggesting that his wife was seeking to have him interned in psychiatry.

He also accused her of having wanted an abortion when she was pregnant with him for the first time, as well as having had an affair with another rapper, Meek Mill, which the concerned denied.

The streak was attributed to bipolar disorder to which Kanye West is prone and for which he refuses to take treatment because he believes it would extinguish his creative energy, according to his wife.

After this series of cryptic statements, Kim Kardashian called for "compassion and empathy", assuring that "those who know Kanye know that his words are not always in line with his intentions."

Formerly called manic-depressive illness, bipolar disorder is characterized by alternating periods of elation and depression.

A minor celebrity at the launch of Keeping Up With the Kardashians in October 2007, Kim Kardashian became a global star thanks to this reality show, on which she built an empire, with the help of her mother.

The reality show follows the Kardashians in their daily lives, peppered with family mini-dramas, including falling out between the Kardashian sisters.
Kim's fortune is now estimated by the Forbes magazine site at $ 780 million. She launched cosmetic lines, as well as a clothing brand, which were very successful.

For his part, Kanye West, who was first a producer, exploded onto the music scene in 2004 with the album The College Dropout.

He is considered one of the most innovative artists in rap and has accumulated 21 Grammy Awards, the accolades of the American music industry, over the years.

In 2014, he partnered with sportswear supplier Adidas to develop his Yeezy brand, which has been hugely successful worldwide, with annual sales exceeding $ 1 billion.

According to the Forbes magazine website, his fortune is now estimated at $ 1.3 billion.
According to the TMZ website,  Kanye West and Kim Kardashian's divorce should little impact on their respective wealth since they had signed a marriage contract, which should simplify separation of property during divorce proceedings.