Menorca: The perfect vacation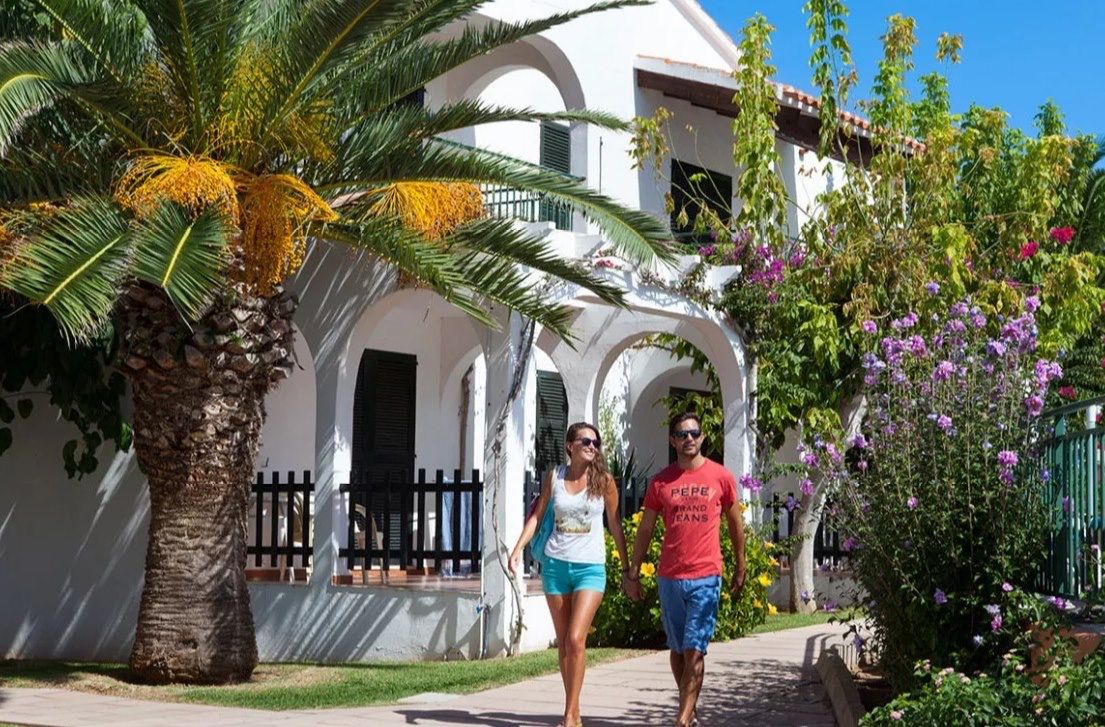 Menorca can get crowded in July, specially inside the 2 big towns, Mao and Ciutadella.
But never to a point of saturation, and its still very enjoyable to walk them. With some popular beaches its the same case, but it´s never to a point of infestation.
The most popular beaches are also the bigger ones, so there is plenty of space.
Fortunately being a small island you can visit multiple interesting spots in just one day, making the most of your stay.
Beaches and Calas with no direct access by car are generally the most beautiful, and tend to never get crowded.
Also the walk to the coast is very nice. Some of my favourites are Cala Turqueta and Macarelleta, Pregonda, Cala Rafalet, Cala Presili and Alcaufar.
They are all very relaxing. In fact if you like swiming but don´t care much about sandy beaches, the island is yours for the taking, and it´s garanted you´ll find some quite place were you can dive with privacy.
I higly recommend you use google maps with satelite view, where you can spot all the hidden little roads to the shore.
We also higly recommend you walk some streches of the Cami de cavalls to get the best of your visit. You can find a partial map of this online.
Mao, Fornells, Alayor, Es Grau, are all very nice towns you should visit.
Menorca is full of history, we also recommend you take time to visit some ruins. Ancient ones are extremely well preserved.
There are also some medieval fortress scatered through the countyside. For example Santa Agueda´s castle, it´s beautiful hike.
You should definitely rent a Car or a good motorbike to get around beetwen towns.
We recommend you find a good parking spot and then get out and walk.
Walk the countryside, beetwen calas and inside towns. That´s the only way to find cool stuff.
And finally, if you plan to go in July, you should know about the local partys. Forget about nightclubs.
This are the real partys, the Jaleos of the summer.
Each town, big or little, has a date when they open their streets to big party with horses and bands and lots of Gin. It´s the bomb.
There is nothing like parting in the middle of the street until 7 am in a little medieval town.
Some other tips:
-Local cuisine is amazing, seafood, cheese, sobrasada, pastrys, you should try it all.
I found that smaller restaurants tend to have the best quality, so stay away from big places with more than 20 tables.
-Remember that everything is closed beetwen 13 and 17. Cause quality of life is important.
-Take care of the enviroment. Menorca is a protected biosphere reserve. Carry your garbage with you. Also, seabirds are not afraid of you, they will steal your stuff.
Menorca is full of secrets, but we're not gonna spoil our favorite places, but if you start exploring you will find plenty of interesting ones.
One finall note, you should always take into consideration the weather before choosing where to visit.
If the wind has been blowing from the south for some time, try to visit places at the north of the island, and viceversa.
You might find it unpleasant to swim in water full of jellyfish but fortunately they are not common every consecutive year.