How Oprah's Interview Of Alleged Victims Of Michael Jackson Ignited The Web
HBO has unfortunately decided to air a movie this weekend with some horrific allegations, from two men who claim they were abused by Michael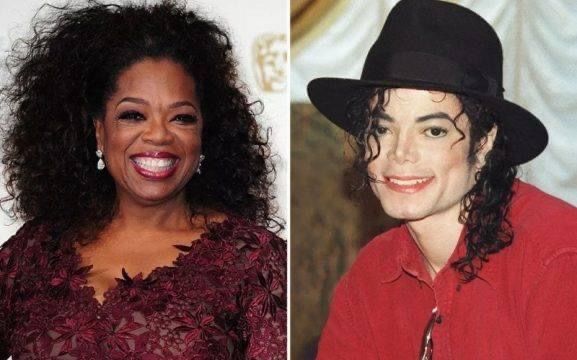 By Joan Carmichael   YEET MAGAZINE | Updated 0439 GMT (1239 HKT) January 23, 2021
ITSWMJ Friends -
Yesterday I posted a note about the HBO insanity on my personal FB page. I don't write about MJ very often on that page, but my family and friends know I worked with Michael closely.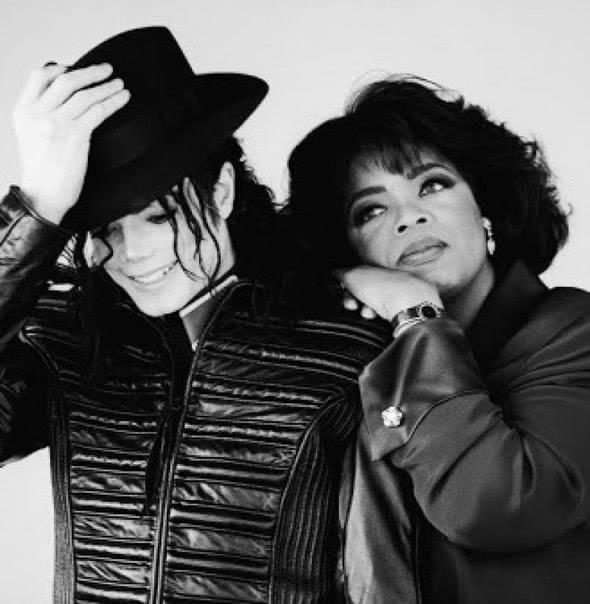 I felt I wanted to share my thoughts about the movie as the media and Oprah are revving their destructive and one-sided engines. The response has been very positive, so although you already know most of this, I'll share it with you also.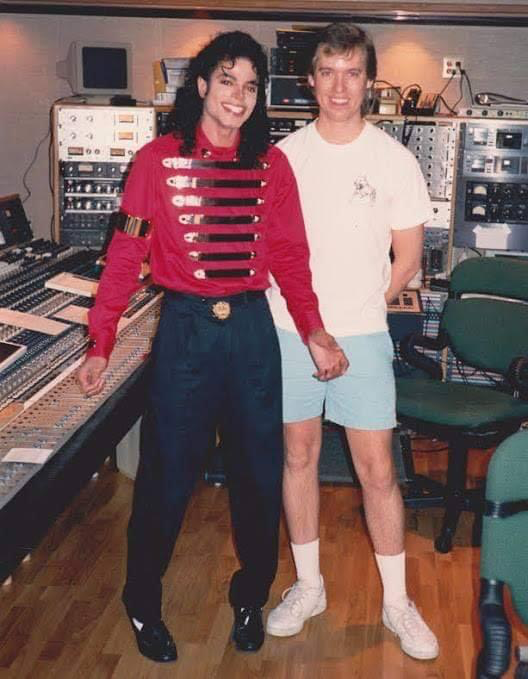 Better days ahead...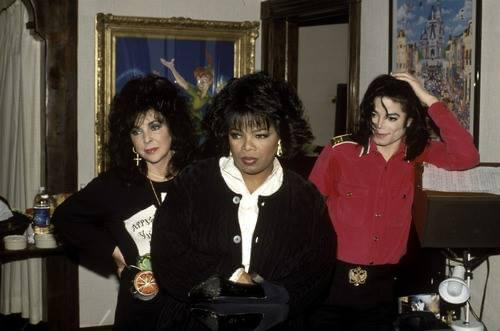 A quick note specifically for my friends who do not consider themselves to be Michael Jackson fans, and might be curious about his name being in the news again.
Many of you know I spent 18 years of my life working with this guy in the studio, in his home, on film shoots, etc.
Over the past seven years I have hosted roughly 170 events, lectures and seminars about Michael's working style, songwriting, recording and stage techniques to nearly 6000 guests in 17 countries.
I guess in a slightly unexpected way, Michael continues to be part of my life, even a decade after his death.
HBO has unfortunately decided to air a movie this weekend with some horrific allegations, from two men who claim they were abused by Michael.  One even claims it happened in a studio where I was present.  It goes without saying that the filmmakers did not request to talk to me - or any of the team from that era.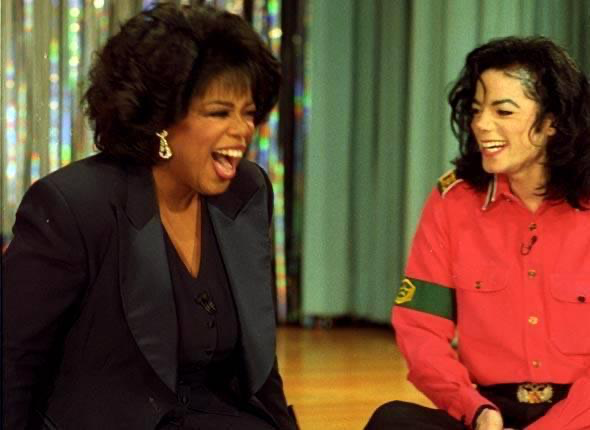 I'm not here to convince you of Michael's innocence, or beg you not to watch the movie.  (Although I am told it is vile). I'll spare you long paragraphs about the Make-A-Wish kids and burn victims who were regular guests at Neverland. Or the nasty tweets sent my way this past week.
As your friend, I simply want you to know this:  If there were one cell in my body that somehow believed that Michael could irreparably harm a child, I would immediately cease my seminars and stand side-by-side with these two men.  That is not the case.
Michael is a media joke, I get it.
He had a ferris wheel in his back yard and was friends with a chimp.
He loved Disney and movies and popcorn with hot sauce.
He was also good to me, and good to my family.
He was gentle, generous and remarkably talented.
He had a moral code that was unusual in the music industry, and I think that's part of the reason he and I got along so well.
I wasn't with him 24/7.
I can't claim to know his heart, any more than I could with any of you - my friends.
I feel the weight of it - he's an easy target, then and now.
But I stand by him, based on my countless hours of being with him in the studio, in his home, in production trailers, video shoots and backstage.
I have testified on his behalf in federal court - and I would do again tomorrow.
I stand by him not because he was famous, but because he was my friend.
Over those 18 years there was never one single moment where I "looked the other way".  Not one.
Over those 18 years I never saw, heard or felt even a hint of anything remotely inappropriate.  Nothing.
If I thought he - or anyone - was hurting a child, I would have been the first to call the police.
Thanks for taking to the time to hear my perspective.  I'm happy to discuss further if you are interested, but my seminars will continue as planned, and I am proud and grateful for the friendship I had with him.
The "Oprah Winfrey Leadership Academy for Girls" is a college preparatory boarding school for girls in South Africa in Johannesburg. Inspired by her own childhood, the American explained her commitment by the desire to offer opportunities and a sense of leadership to gifted girls at school, from disadvantaged backgrounds, who have proven their strength and their abilities to do the difference in the world.
By getting involved in this project, Oprah Winfrey wants to help girls who have grown up like her, "economically disadvantaged, but not poor in spirit".

Oprah Winfrey had undertaken to build this school during a visit six years earlier to South Africa where she had met Nelson Mandela. Today, the American Oprah Winfrey, TV presenter and producer, accumulates distinctions, and is ranked among the top of the richest women according to Forbes magazine with a fortune estimated at 2.6 billion.
Her entire career boils down to her commitment to defending the abilities of women to shine in the world and to defend their rights. OWN: Oprah Winfrey Network Oprah Daily
Oprah Winfrey was born on January 29, 1954 in the United States, and more precisely in Kosciusko in the state of Mississippi. Her rather unhappy and abused childhood did not necessarily predispose her to becoming a star.
Her father and her mother never lived together, she grew up in a very poor and disunited family. Raised for a long time by her grandmother, she confided in her own Talk-show that she was raped at the age of 9 by several members of her family and by a friend.
At 14, she becomes pregnant by one of her attackers and gives birth to a little boy who dies a few days after birth. Shortly after, she left to live with her father who encouraged her to continue her studies.
These first years made of instability contrast with her love life since she has lived since 1986 with her partner Stedman Graham. If the couple got engaged in 1992, the idea of ​​marriage was finally abandoned. No children are born of this union.
Pushed by her grandmother, Oprah Winfrey could read from the age of three. The sign of significant intellectual abilities and a real thirst for learning. She quickly reveals her taste for the stage which notably earned her the victory of an eloquence contest.
This allows him to win a scholarship and integrate a university course in the field of communication. Very quickly noticed by a radio, she made her first steps on television in 1976, on a local channel in Baltimore.
In 1983, she arrived in Chicago and her show quickly became a reference. In just a few years she turns into a star. She also tried her hand at the cinema with success and obtained an Oscar nomination for best supporting role in The Color Purple, a film by Steven Spielberg (1985).

Since that time, The Oprah Winfrey Show has been one of the most popular shows in history and its notoriety goes far beyond the American borders.
Oprah Winfrey has received the greatest in her shows, and for good reason: she is one of those who brought real novelty to the small screen.

She revolutionized the genre of the people talk show in the mid-90s, a "public confession" style where the biggest celebrities delivered themselves frankly, from Michelle Obama (with whom she became good friends) to Tom Cruise via Michael Jackson.
It is moreover this interview with Michael Jackson that will make her known throughout the world. With Oprah an interview can quickly become an event. So, in 1993, when she interviews the star Michael Jackson, the media hit is assured.
With 100 million viewers, it is quite simply the fourth largest audience in the history of American television.
In 2013, two years after the show stopped, Oprah launched her own cable channel. Billionaire and considered the most influential media woman on the planet, the poor little girl has become an unavoidable myth. Undoubtedly aware that not everyone has had a chance, Oprah Winfrey is very generous when it comes to helping the poor or people in difficulty.

In 1998, she created her own organization, the Oprah's Angel Network, which provides help to people in need all over the world. She regularly takes advantage of her notoriety to collect donations, as during Hurricane Katrina (2006). In total, Oprah Winfrey has donated more than $300 million to various charities or operations, making her the most philanthropic celebrity in the world.
Oprah Winfrey actively supported Barack Obama during his two presidential campaigns. At the premiere, specialists estimate that it would have won him a million votes, proof of his enormous influence.