Positano In Pictures, A Special Destination
What makes Positano so special? Maybe because it is tucked away on the Amalfi coast? That alone sure sounds like a hidden destination.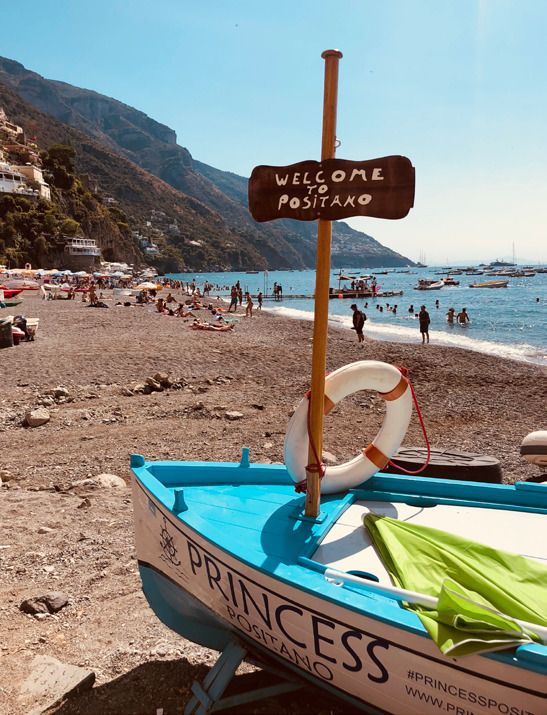 By Deni Porter | YEET MAGAZINE | Updated 0439 GMT (1239 HKT) December 20, 2021
positano amalfi coast italy #positanoitaly positano amalfi coast alberobello italy gamer chair for sale
capri sorrento map sunset italy  hotel   portofino beach  ravello naples cinque terre  villa drawing wedding  restaurant  instagram  road proposal  nightlife winter yacht line photography

Procida
What makes Positano so special?  Maybe because it is tucked away on the Amalfi coast? That alone sure sounds like a hidden destination. Or is it because when you first arrive by boat it looks like a vertical village towering from the deep blue waters and hanging on a cliff? There is definitely something about this town that we could not wait to see for ourselves.
Positano, like many places in the region, has a certain magical touch. Another enchanted location that will hypnotize you, making you wonder if Poseidon has anything to do with all of this.
Positano is a summer destination so you do not want to come here off season. Even if that means battling the heat and the crowd. You want that iconic beach to be packed with colorful umbrellas. As much as it sounds romantic on paper, keep in mind, that there is lots of walking, heat, and humidity. Dress accordingly and comfortably. Linen, white and light should be your packing mantra. Hats are welcome not just for style and IG selfies along with sunglasses and heavy sun protection in all its forms. You will find yourself climbing the stiff streets of Positano looking for shade and a draft that will feel like a blessing sent to you directly from the ancient gods.
Positano bites deep. It is a dream place that isn't quite real when you are there and becomes beckoningly real after you have gone." - John Steinbeck
Il Capitano
The view alone (right page) is worth the climb, but the food was actually really good ... ... have I mentioned the view? It was the best in all of Positano!"
As I always do, finding a cool terrace with a great view is always my number one. From there you can reflect on being there and take a moment to do nothing but that. As soon as we disembarked from our boat we tried to quit the flow of people as soon as possible. Up from the Marina, if you go to your right, you will be led into the busy center of town; the other option is a stairway that, because of its climb, seems to discourage most people. So, naturally, that was the way we went ... what did we have to lose right? At worst the view will be nice and we can always turn around. No need for that. As soon as we got to the top we were met with a colorful hand-painted tile sign saying:
"Montemare Rooftop Restaurant".
You can rarely go wrong with a rooftop when it comes to the view, especially here in Positano. "Il Capitano" sure met our expectations. Filled with flowers and lemon trees, the view is everything we wanted. Accompanied by a caprese salad and a pizza, this was an unforgettable moment.
Li Galliwas
Discovering means that, at some point, you have to be OK with the idea of getting lost. Traveling, I often found myself spending more time looking at how to get from point A to point B instead of really enjoying the moment. Positano, being so small, was a perfect location to walk around without a high risk of really getting lost. Here, you'll most likely circle back around.
There is something I attempt to do when I go to a place for just a day. Go to one restaurant for some starters and drinks and move to another location for a main course and some desert (frozen lemon sorbet being the obvious choice here) which for us took place at the Hotel L'Ancora. Giving us the same breathtaking view from the other side of town.
That day was hot and humid, even though sunny right above Positano, dark menacing storm clouds were brewing around the mountains. So, rather than sweating over our lunch we looked for a good cappuccino place. As always the flow of tourists is a trap in itself. If you do not pay attention, it will take you away from what may turn out to be the best spots. Most people here looked like they were overheated and irritated by the heat and the walk. Don't be one of them. Let go of the idea of having to see as much as you can. Sometimes doing one relaxing thing is better than doing 10 must-see-things you will have googled on buzzfeed before your trip.
So once we had no other options than navigating the touristic flow, I couldn't help myself but to look for the nearest exit. There is a busy shaded pedestrian street connecting Piazza Dei Mulini to the beach. A grand entrance got my attention, Palazzo Murat, a true oasis like garden, filled with jasmine, bougainvillea, orange flowers and comfy lounge areas. While parts of the Palazzo are reserved for guests only, like the pool (obviously), the garden is for everyone to enjoy. You can stop for a refreshing juice or in my case another cappuccino: you will not regret it.
The end of our day was spent on a lounge chair on the beach waiting for our boat to pick us up. If I had to do that day in Positano all over again I would not change a thing, in fact we came back for a second day during our trip.
I originally did not consider staying overnight in Positano because the plan was to go around the region and our hotel was perfectly located for that. Another reason was that the idea of carrying my bags around and enduring the check in and check out rituals ... just felt like a waste of precious time rather spent enjoying the beauty around us.
Just like Capri, Positano atmosphere changes as soon as the last ferry takes away the last batch of exhausted tourists. I will for sure come back to experience that side of Positano.
Its houses climb a hill so steep it would be a cliff except that stairs are cut in it." - John Steinbeck
Palazzo Murat
Great service, shaded garden surronded by lemon trees and jasmine.
Does it get better than that?
Palazzo Santa Croce
Positano, Amalfi 9 Guests | 5 Bedrooms | 6 Baths
If you wish to immerse yourself into the luxury lifestyle of Positano, this red Palazzo located on top of the hill is everything you have dreamed of. This is the iconic view of Positano, a stunning Villa with red walls that will need no IG filters, just minutes away from luxury hotels restaurants and the beach.
Enjoy dinner, sunsets, and sunbathing in this luxury getaway that offers full-staff on site to make sure you feel at home but without the stressful details of having a holiday home to run (cleaning, cooking, grocery shopping, etc.)
The hotel also has an indoor pool to keep it cool in the hot summer days or still enjoy a quick swim in the winter.
Dreams do come true in Positano!
Treville
Positano, Amalfi 33 Guests | 15 Bedrooms | 16 Baths
If you are looking for the larger than life and exceptional, Traville may just be it.
I know, with 33 guests, this may as well put you in a boutique hotel. But imagine for a minute that money is not an issue and you could actually rent that place for you and your better half or maybe just another couple of really good friends? How fantastic that must be, right!?
"Your own private paradise"
Not only is it the most extensive waterfront on the coast, but it also has its private launch for taxi boats pickups if you feel like going to town or paying a visit to Capri for the day. Several pools, a jacuzzi, a solarium by the sea, a bunch of terraces, and private villas are also included.
Villa San Giacomo
Positano, Amalfi 16-20 Guests | 8 Bedrooms | 12 Baths
"A playground and palace all in one".
If your Positano dream holiday home vision board has a beautiful pink villa located in the village with its own private infinity pool, panoramic views, and al fresco lunches followed by farniente afternoons with your favorite book as you patiently wait for the sunset with an Aperol Spritz while dinner is being prepared by your private local cook ... look no further. And do not forget my invitation!