RED APOLLO LANDS AT DESIGN SHANGHAI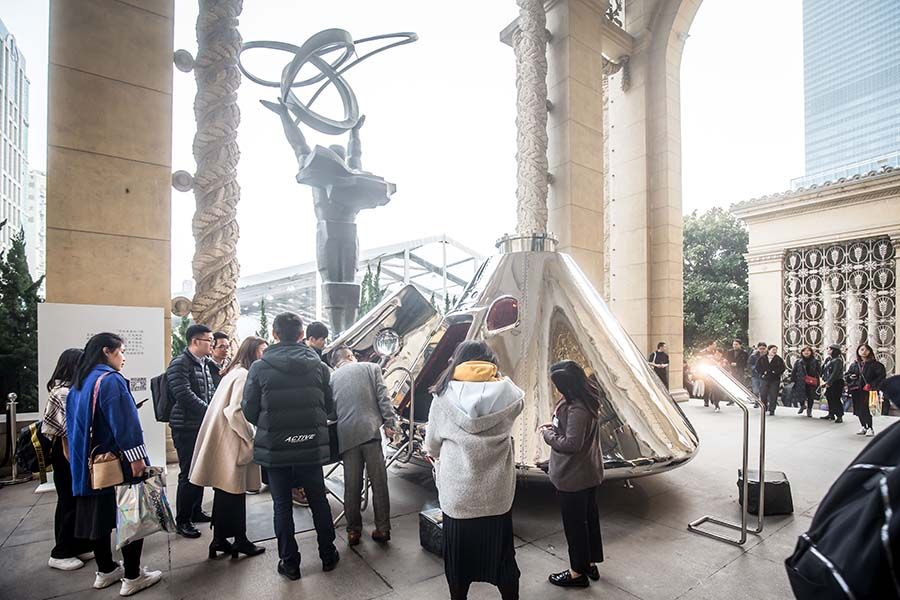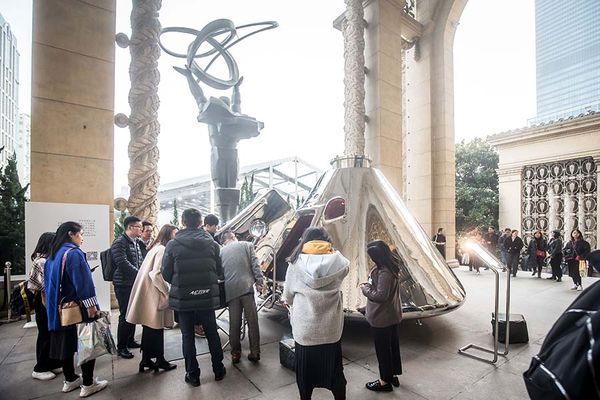 Taking inspiration from one of Man's greatest feats, the Apollo 'spaceship' by Timothy Oulton Studio features an array of authentic hand-finished materials and exquisite design details. Customised exclusively for Design Shanghai, Red Apollo features a bespoke interior in black leather and Chinese red silk.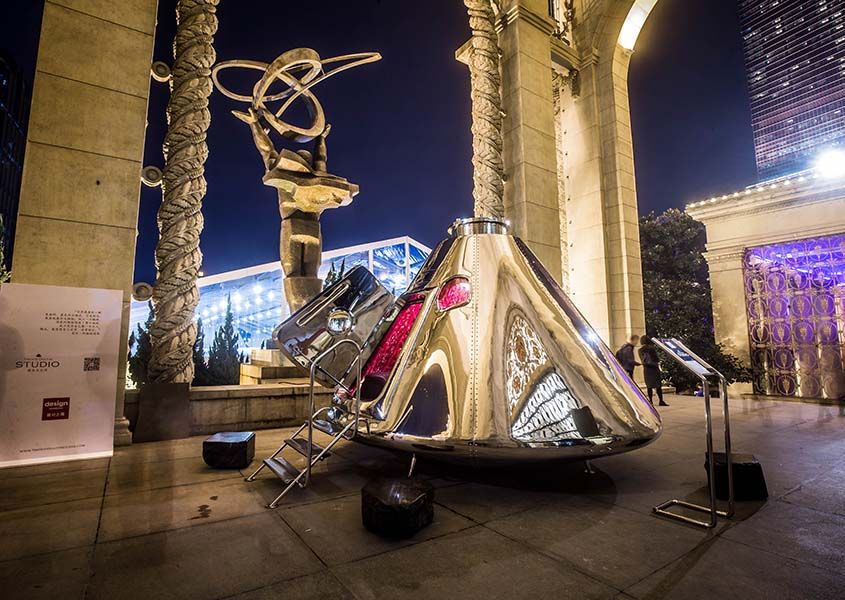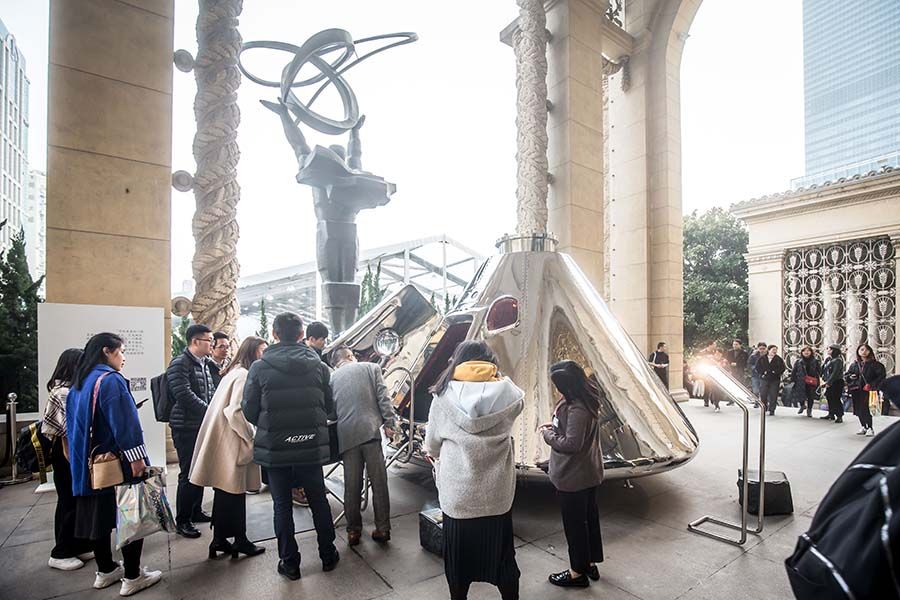 Having first touched down at Milan Design Week, Apollo by Timothy Oulton Studio breaks new ground this month at Design Shanghai, Asia's premier international design event.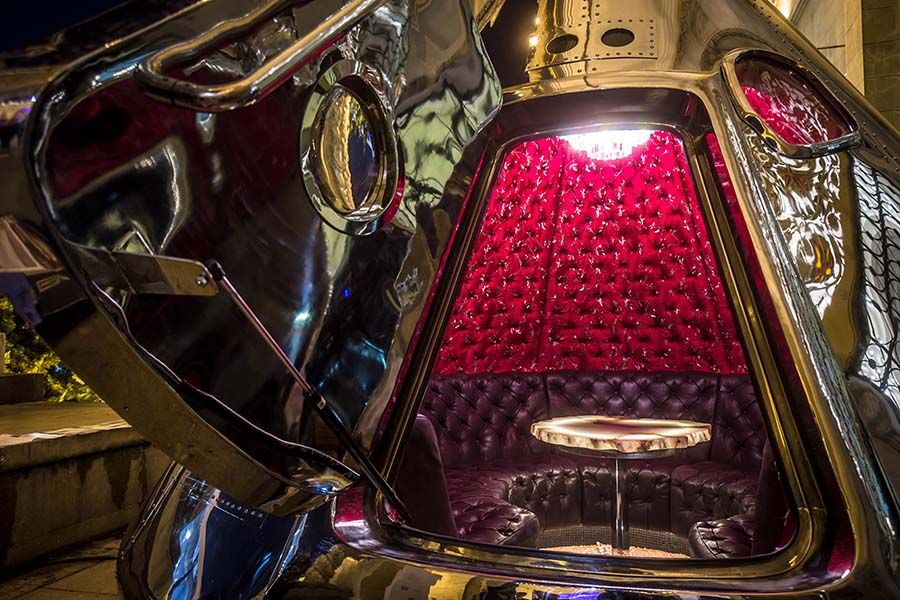 Showcasing some of the most exciting design brands from across the globe, Design Shanghai aims to explore how eastern and western design philosophies can work together synergistically.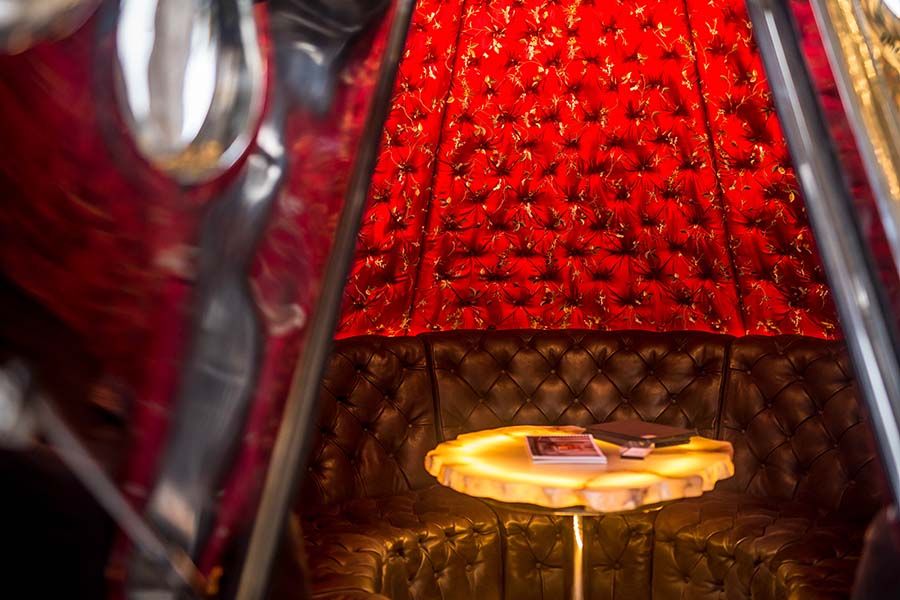 Mother moon has drawn us for millennia, pulling the tides of our oceans and the waters of our bodies.  Exactly fifty years ago NASA's Apollo, god of the sun, put Neil Armstrong's famous footprint on her dusty surface and we saw our blue planet against the vastness of space for the very first time.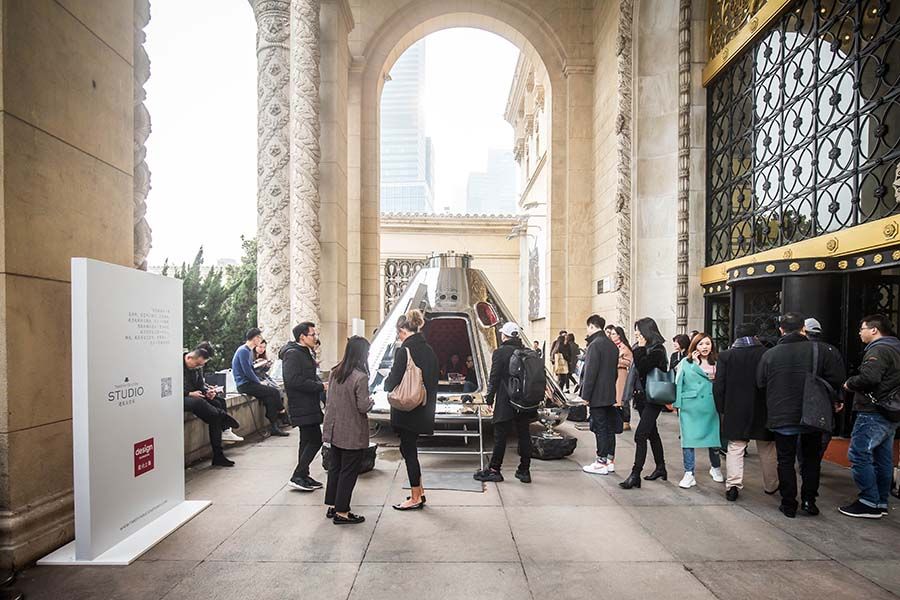 Countless artists were inspired, Pink Floyd released The Dark Side of Moon in 1973 but it wasn't until 2018 that China's Chang'e probe, this time named after the lunar goddess herself, landed on the quietest place we've been so far and opened a whole new possibility of listening to the universe.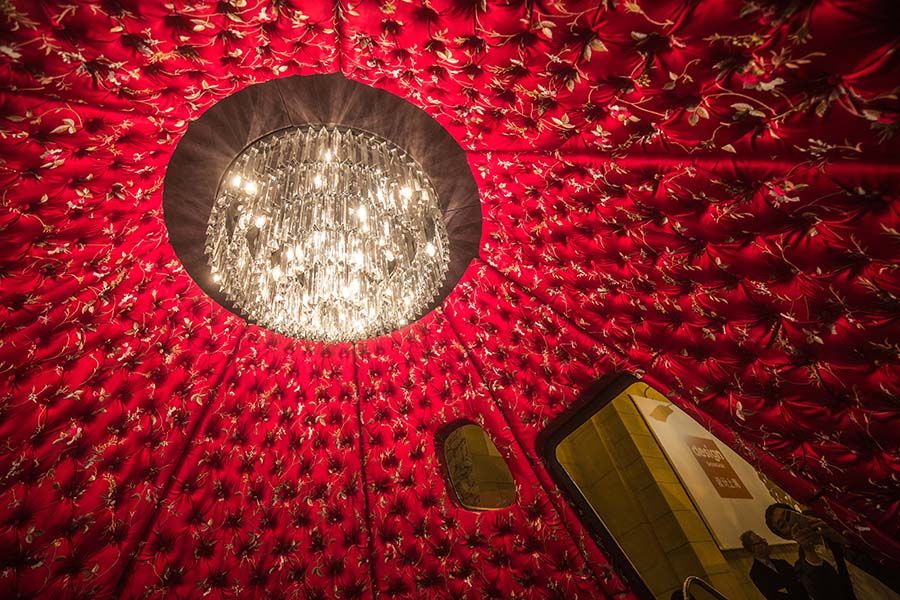 The first moon landing represents an iconic moment in history where Man achieved the seemingly impossible. It will forever be remembered by the millions of people worldwide who watched it on their black and white TV sets.
 However, despite a half century of innovation, the dark side of the moon has remained, beyond reach. Her remote face is always out of radio communication making exploration difficult.
China's incredible technological advancement has now landed a probe in a place where it will be possible to listen to the universe without interference from the Earth's ever increasing radio noise.  Who knows what we will discover?
Design Shanghai and Timothy Oulton Studio's Red Apollo represent the journeys that we go on through time and space in search of design inspiration. The capsule is a showcase of the studio's design and manufacturing capabilities and was built in-house by its team of skilled craftsmen.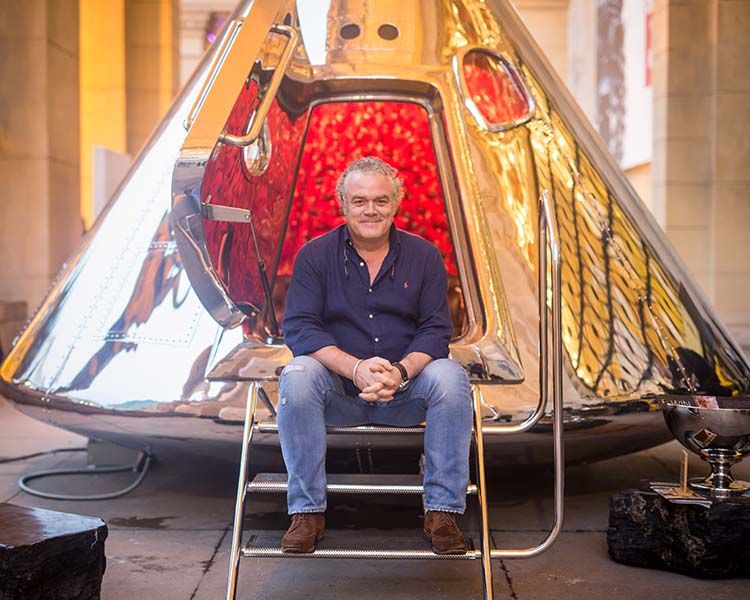 Inspired by Apollo 11, the polished stainless steel shell is the same scale as the original. The luxurious interior was custom-designed for the show, and is wrapped in hand-tufted Safari Black leather upholstery underneath a canopy of Chinese embroidered red silk.
An Odeon chandelier in K9 glass, from the Timothy Oulton lighting collection, glows above an illuminated crystal table, and the floor is fitted with a vintage Persian rug.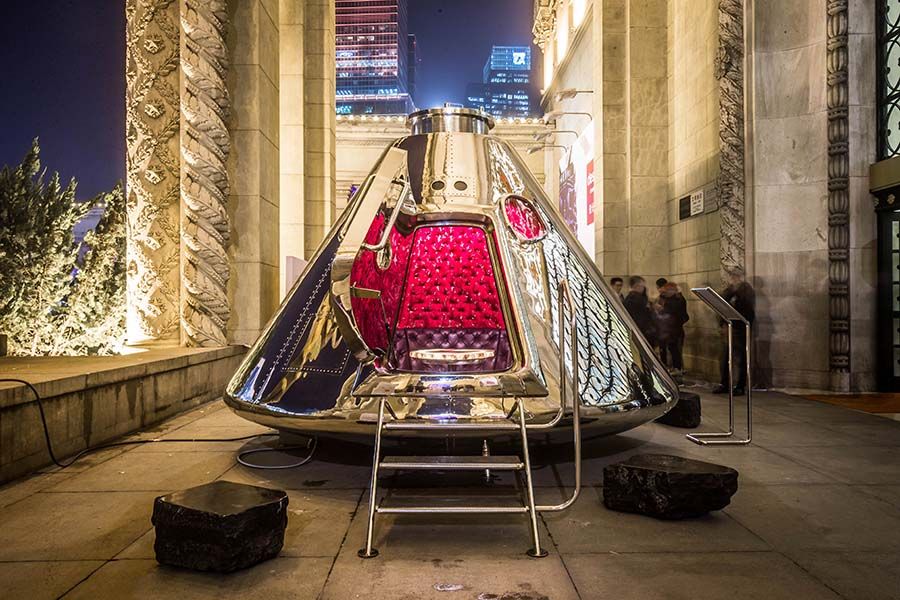 Apollo can be tailored to a client's specifications using a wide choice of leathers, fabrics, natural stone, crystal, and timbers.
Red Apollo will be showcased at our L.A. gallery for a limited time this spring.
You can also experience the original Apollo by Timothy Oulton Studio at our worldwide flagship at Bluebird, London, or visit timothyoultonstudio.com for more details.