Redwoods & Wine Country Escape to Sonoma & Napa with Optional Gourmet Lunch.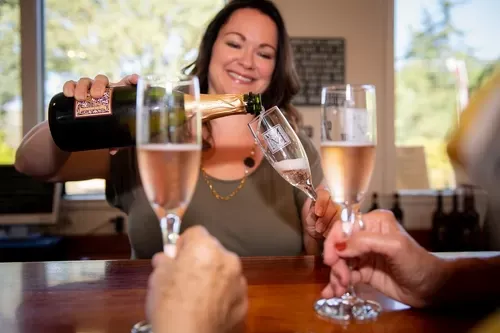 For over a decade Extranomical Tours has been creating amazing memories on our Redwoods and Wine Country Escape tour from San Francisco.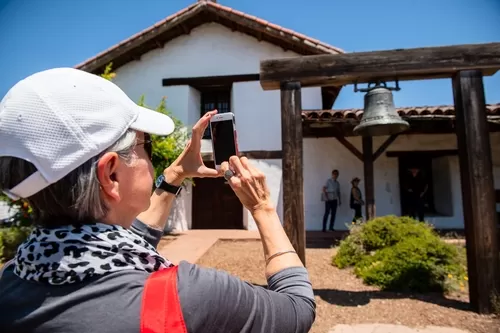 This award-winning tour combines two of California's best experiences: Coast Redwoods in Muir Woods and California's Wine Country! It's the only Woods & Wine tour to include all wine tasting fees and a gourmet lunch upgrade.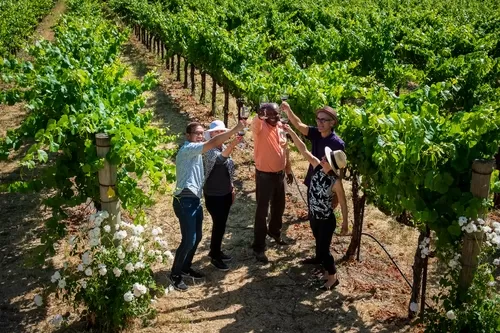 DETAILS
This Wine Country and Redwoods Escape Tour takes the experience to the next level by indulging in an exclusive three-course food experience in the renowned Sonoma plaza. Check out the menu - lunch, tax, and gratuity all included!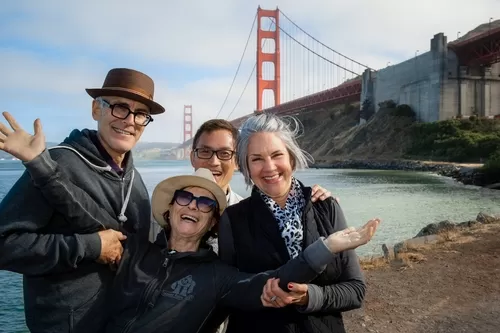 You'll start your day looking skyward during your visit to Muir Woods National Monument, the primeval home to old growth Coastal Redwoods, some at least 1,200 years old. The tallest is 258 feet high.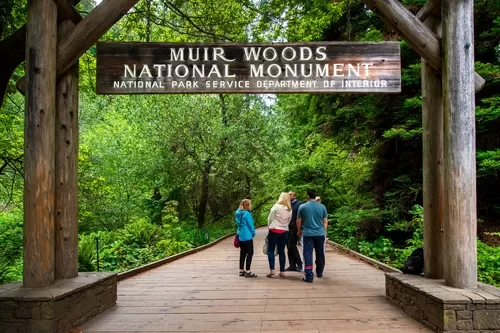 We optimize the time you spend on the trails of Coastal Redwoods by arriving before the crowds.
You'll spend just over an hour enjoying California's native flora and fauna, taking in giant ferns, moss-lined creeks, fresh bay leaf-scented air from the many Laurel trees and squirrels, blue jays and deer if you're lucky.
After this nature-loving morning, you'll head for Napa Valley where your Expedition Leader's will have you in stitches with funny tales of the wine country. You'll also learn the colorful history of the region from George Calvert Young to the Paris Wine Tasting of 1976 where California wines won best-in-the-world honors.
Spend a relaxing afternoon wine tasting, strolling the vineyards and learning about the practice of winemaking. The family-owned wineries you visit offer a boutique, friendly California Wine Country experience. Our tour makes three winery stops. All tasting fees are INCLUDED.
Remember these five easy wine-tasting steps: See, swirl, sniff, sip, savor. Repeat.
The tour includes a relaxing break for lunch in Sonoma Plaza (included in tour price) where you will enjoy California cuisine paired with local wines in a comfortable private seating. The food and wine pairing will complete your wine country adventure by giving you a chance to test your newly gained wine knowledge and enhance your tasting experience.