Summer Beach Style : Embrace The Season With These New Swimwear Cuts
The swimsuit is the beach uniform. Available in a thousand and one different cuts, the must-have for the summer season adapts to everyone's desires. Here are all the shapes of swimsuits you need to know before choosing your summer model.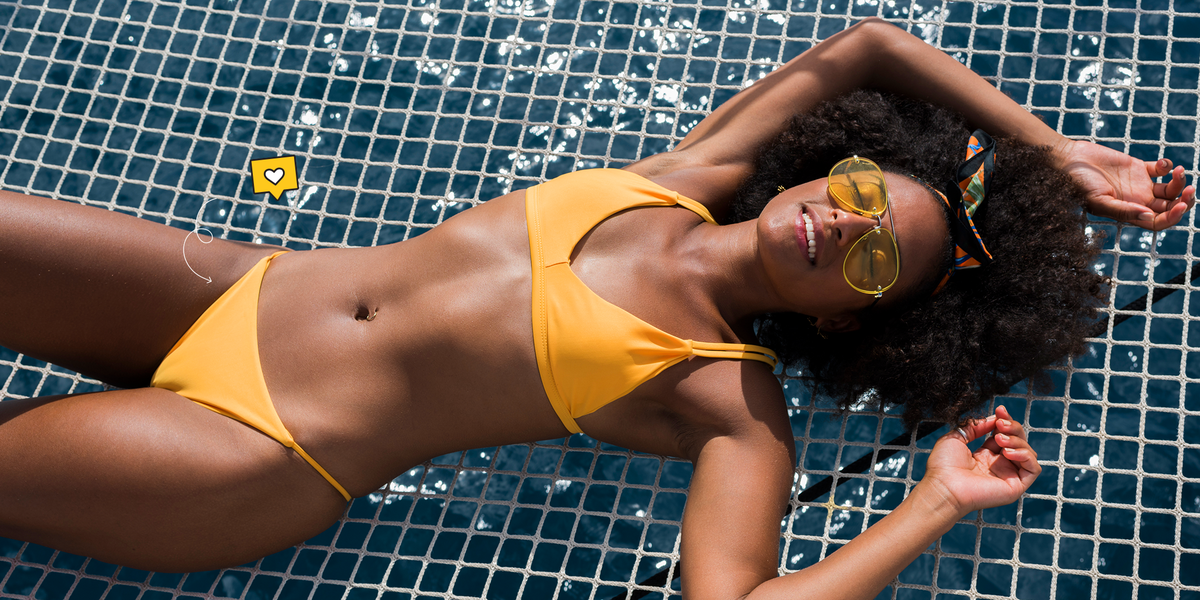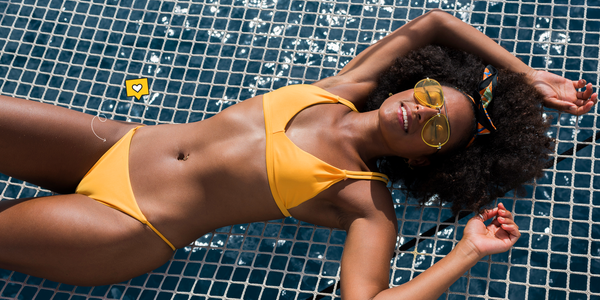 By YEET MAGAZINE | Updated 0200 GMT (1000 HKT) June 6, 2021
The swimsuit is the beach uniform. Available in a thousand and one different cuts, the must-have for the summer season adapts to everyone's desires. Here are all the shapes of swimsuits you need to know before choosing your summer model.
Choosing your swimsuit is a thorny fashion challenge. The cut, the material, the color, the prints ... the selection criteria are numerous. To make it easier for you, we have brought together the essential swimwear cuts as well as the new trendy shapes to test.
The different cuts of two-piece swimsuits
In the two-room department, the possibilities are endless. High-cut or more covering swimsuits, classic or more daring cuts, we take a tour of the most popular models of the moment, to keep only the best.
The 80s panties
Retro inspiration and maximum cut, the 80s cut panties have been everywhere for a few years now. Its rise accelerated the fall of the low-rise jersey, a bit less flattering. We wear it in an embossed texture and bright color, to stick to the 80s style .
shop at PARIOLI
Buy
The triangle bikini
Let the one who has never owned a triangle bikini (or more) come forward. A true staple of swimwear collections , it has been at the top of trends since its creation in 1946. To upgrade its look, choose it in multicolored crochet and mismatch the top and bottom.
shop at  PARIOLI
Buy
The swimsuit: a look back at the evolution of an essential fashion piece
Bandeau bikini top
A true ally for a flawless, streak-free tan, the bandeau swimsuit is also terribly stylish. We add a twist to its minimalist appearance with a big bow on the front, playful prints, frills and ruffles. Perfect for small breasts.
Bandeau bikini top, shop at  PARIOLI
Buy
Bra-shaped swimsuit
It takes the shape of your bra, with its straight straps and its push-up or basket effect. A good option for those who need maintenance. We choose it with removable straps to easily transform it into a headband.
Padded bikini top, shop at PARIOLI
Buy
High waist panties
She was not unanimous on her return a few seasons ago. And yet, here it is more coveted than ever in the collections of influential lingerie and swimwear brands . We like it in its plain and understated version, mixed with a more whimsical top.
Aubade high waist bikini bottom , shop at PARIOLI
Buy
One-piece swimsuit: which cut to choose?
The bikini does not have the monopoly of interest on the beaches. The one-piece swimsuit even manages to dethrone it little by little. And for good reason, this covering model seizes notches and cutouts that we all love. One thing is certain: the one-piece swimsuit is anything but boring.
One-piece swimsuit with a square neckline
The square neckline is everywhere, on tops as well as dresses, and trendy swimsuits . On a one-piece model, it shows off the neckline, without revealing too much. Often combined with spaghetti straps, the square neckline is the '90s fashion detail we love.
Square neck swimsuit, 25, shop at PARIOLI
Buy
Swimsuit with a plunging neckline
The most sensual model of the summer is this one. With its deep cut, the plunging swimsuit reveals, more or less subtly, the hollow of the breasts. Whether you have a small or a big breast, you can let yourself be tempted by this model, by simply adapting its cut to your morphology.
Plunging neckline swimsuit, shop at PARIOLI
Tips to know to adopt the plunging neckline with confidence
Asymmetric swimsuit
Asymmetry is the right alternative to twist a swimsuit that is too classic. On the one-piece model, the asymmetrical strap will draw the eye to the upper body and change the usual straight straps. We love this fashion detail so much that we don't hesitate to wear the swimsuit in the city  under denim shorts or a midi skirt.
Asymmetric one-piece swimsuit, shop at PARIOLI
Buy
The trendy trikini
The cut-out trend that is invading dresses and other summer tops is also attacking the swimwear department. We find these cuts on the sides or on the front of her one-piece swimsuit. Ideal to avoid the block effect and ventilate the silhouette. Less ideal for tan traces.
Striped trikini, shop at PARIOLI
Buy
Now that you are up to date on the various cuts of trendy (and essential) women's swimwear , which summer model (s) will you turn to?
Read more:
15 pairs of gladiator sandals to wear all summer
Swimsuits for small breasts: the most beautiful models to shop

Style
FASHION INQUIRIES
How to wear exposed lingerie?
Trends
10 shoe designers we love
The bandana print bag: the must-have accessory for summer
The Mango sandals that all influencers are snapping up
SNEAKERS15 pairs of pastel sneakers perfect for the season
Can we give life to a garment shrunk in the wash?
Choosing your swimsuit for your round body shape
This pair of Adidas sneakers from the 90s is the big trend of the moment
Beauty
BEAUTY QUESTION
How to boost the growth of your eyelashes?
BEAUTY NEWS
Biotherm X Coco Capitàn: the collaboration for the oceans
CELLULITE
The 7 best sports to eliminate cellulite
BEAUTY NEWS
The exfoliating and unifying rose mask that you will not be able to do without
HAIR
True from false to promote hair growth
CARE
How to avoid sun buttons?Little beauty pleasures
Self-tanning jelly - Dior
Self-tanning cream - Nuxe
Self-tanning mousse - St Tropez
Self-tanning cream - Esthederm
Me
PERSONAL DEVELOPMENT
Personality types and their behaviors
MY LIFE
Everything Guys Imagine When You Send Them An Emoji
MY LOVES
Signs of love that never deceive
TO KNOW ITSELF
Dreaming of a snake: what interpretations?
ROMANTIC ENCOUNTER
Honesty bombing, this love trend based on sincerity
ROMANTIC ENCOUNTER
Revenge dating, the romantic trend of the moment
Meeting with singer Raphael
We do not miss
PEOPLE NEWS
Sophia Bush denounces sexism in the Scott Brothers
CINEMA NEWS
NEWS BOOKS
365 Days, the book series behind Netflix movies
We act
Covid-19: when will the mandatory outdoor mask end?
Covid-19: how to get vaccinated during the holidays?
Covid-19: do we have the right to be vaccinated during our working time?We look
The Chanel Métiers d'Art 2020/21 show
Fashion
FASHION ACCESSORIES
15 pairs of trendy sunglasses at an affordable priceSunglasses are essential accessories not to forget, for spring summer. This year, we are following the trend: round or cat eye glasses. Not even the trouble of breaking the bank to approach a pretty pair!
20 summer jewelry you'll love
Necklaces, bracelets or rings, trendy jewelry goes into summer time without complex. Shiny gold chain and shark tooth, there is no junk that holds. Summer jewelry is all about bling bling that we love.
Kate Middleton's personalized jewelry in tribute to her three children
Kate Middleton, separated from her three children since the start of her royal tour of Scotland, has found a way to keep them close to her. Focus on her personalized necklace in tribute to George, Charlotte and Louis.
Beauty
HEALTH
The benefits of lymphatic drainage
Lymphatic drainage is a technique used for medical or cosmetic purposes. And yet, it is still too little known to the general public. Here is everything you need to know about lymphatic drainage and its beauty and health benefits!
The best oils for the body
Body oil is an elixir that has had its place in any bathroom worthy of the name for millennia. The oil nourishes and gives a satin and sexy appearance to our skin. Spotlight on a gifted oil which always has brilliant ideas!
4 ways to find out your blood type
Knowing your blood type is useful in many cases: applying for a visa for abroad, seeking treatment, after an accident, or simply out of curiosity. There are different methods to find out your blood type, more or less simple, and more or less reliable. Here are four.
Lifestyle
TO GO ON HOLIDAY
Where to go on vacation this summer and under what conditions?Going on vacation, we all dream of it. If the health situation continues to evolve around the world, it is difficult to plan your vacations to the rhythm of the openings and closings of borders, PCR tests or vaccination. Here is where to go on vacation this summer and under what conditions.
Cyril Lignac's pasta salad recipe
Pasta salad is the quick and easy recipe that we love to enjoy on sunny days. Fresh and tasty, it can be put together as you wish. And if you're looking for inspiration, here is Chef Cyril Lignac's delicious pesto rosso pasta salad recipe.
Finally discover Lady Di's wedding dress in an exhibition
One of the most iconic wedding dresses in history is finally on display! Diana Spencer's wedding dress is the centerpiece of the Royal Style in The Making temporary exhibition which has been taking place in London since June 3.
Comments
Have you ever been yelled at for wearing something considered "inappropriate" at the beach or at the pool?
Yes, it happened to me. In this pool while I was with my friends:
There were children around us, and a group of mothers approached me, and one of them asked if I could put something more decent, because there were " young people. impressionable kids "around, and she didn't want them to be negatively influenced.
What I was wearing, lying on my bed to illustrate my point:
This is a perfectly normal, standard two-piece, a swimsuit that most people wouldn't blink if they saw someone else wearing it.
I didn't want to create trivial problems, and one of my sayings " live and let live ", so I just walked away and so did my friends.
Honestly, some people can be quite unreasonable!7.9k  viewsShow 157  positive votes15710Adding comments disabled
Quentin Burlot
What has that serious jersey. The woman should be able to dress however she wants. Your body belongs to you ladies and no one, neither man nor woman, has the right to dictate your physique to you and even less to touch you without your consent.
Alain Kadlec
What about the men? In what outfit were they in this swimming pool ...Positive vote·10
Elise wood
The swimsuit and the shorts are really hot!Positive vote·3
Kanhlayany Kousonsanong
To tell the truth I find that it is the bottom which looks a little low, even "flush".
But it would never occur to me to judge this young woman and tell her what to wear! If she has a great body and can afford it, she might as well enjoy it!
The lucky 😭
Roger politis
I wonder in which country it was? It seems like the kind of thing you would see in a Muslim country, not in the West ...Positive vote·5
Joelle ballestraz
False, the author is from Singapore. Buddhism is the most predominant religion. Beware of prejudices, there are morons everywhere. It could have gone very well in the USA elsewhere.Positive vote·24Mina Daoud In Muslim countries (not all, I know), she couldn't even wear this from the start. Egypt comes to mind. Unless she is a foreign tourist, because the dinar comes first. But he's right anyway, it's not a Western country and Singapore is a partially Muslim country (it's on the flag). It is a kind of union where the four great religions of are united and protected (each community lives with its own rules).
Pierre Signan
mmh I think there is an adage that holds true, it is that the sensuality does not depend on the swimsuit, but on what is inside;)
What I see in the photo is that Edelweiss Yong's chest is superbly highlighted by the bikini top… What I can check on her thread… I don't know ... (more)Positive vote·3
Alain Mory
Really cute!
I would also have been impressed.
In the correct meaning of the term.
Jean-Francois Denis
What is the difference between a bikini and a monokini?
bikini: 2-piece monokini swimsuit: when it was created, a swimsuit held in place by straps leaving the breasts visible, nowadays the straps cover the breasts more or less "slightly" and make them sexy outfitsAnswer Bikinis
Berry wafa
Doctorate in Linguistics from Sorbonne Nouvelle University - Paris 3 ( Diploma obtained in 1985 )
Why are women ashamed to be in their underwear in front of others, but act like swimsuits are totally different?
Because in society, everything is a question of codes, conventions and representations. The functionality of underwear is different from that of a swimsuit and therefore it is loaded with intimate, personal, private, modest connotations, while the swimsuit is a dress.
Bikinis
Hans-Georg Lundahl
Studied Latin (language) and Greek (language) at Lund University
Why does the bikini have this name?
The latest news at one time was, it seems to me, an atomic bomb test on Bikini Atoll. However, those days, we wanted to make the bikini the latest in fashion. It was given the name "bikini" after this latest news.
Bikinis
Evan nescent
What do you think of the connected bikini to prevent sunburn?Connected swimsuits warn users of a lack of sunscreen on their skin, via smartphone alerts. "Spinali Design" - A connected bikini against sunburn(more)Answer Bikinis
Zakia Beztout
In web integration training at ESECAD
What swimsuits would you choose to get maximum attention and shock on a prudish beach?None I think this is still the best way to shock on a prude beach. On the other hand, I don't understand why you want to shock people. Shouldn't you instead choose clothes that appeal to you before you try to annoy the world?
Laurent De Coudenhove
What's the smallest bikini you've ever seen wearing?
Beauty veils itself. A free woman who respects the work of her body is not ashamed of it. Her beauty is the most beautiful thing there is, and it is not all about the body. For the outraged of the question, the most beautiful is not a woman in a bikini, it is a woman slightly veiled in light fabrics that highlight her movements.
Only my beauties are not loved for their beauty but often for this ability to be dominated by a big horny and disrespectful male.
They therefore prefer to spare their eyes, words and deeds from their vomit.424  views22  comments from Alain Mas and other
Bikinis
Guillaume Dabosville
Are you against monokinis?
Much depends on who is wearing it.
To paraphrase Woody Allen who said: "a gentleman is someone who knows how to play the bagpipe but who abstains from it", we can say that in certain cases: "a gentleman" is a woman who would like to wear a monokini but who refrain from doing so.

Comment this
Bikinis
Gerard Bigot
Why are you wearing bikinis?
I am a boy, but I imagine a girl wears a bikini, because it is the smallest piece of clothing acceptable in the general case.
It allows you to offer most of your body to the sun's rays.
I eliminate topless and nudists from my response. Because, it's my choice ...142  views
Swimsuit