Taylor Swift: 14 Reasons Why We All Want Her Beauty Looks
Where did we see it?It was at the 5th Academy of Country Music Awards in Nashville, Tennessee, that American singer Taylor Swift was spotted with a chic, retro beauty look.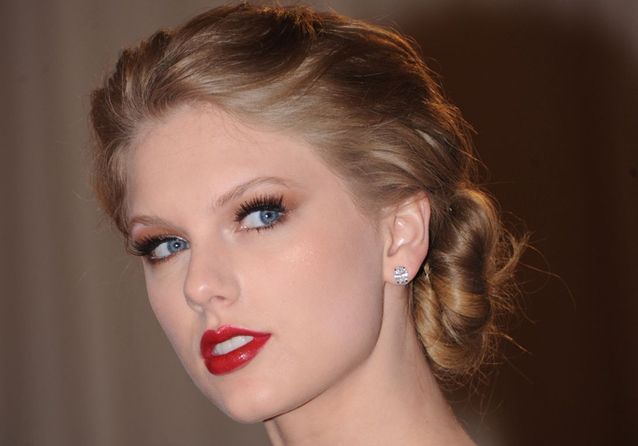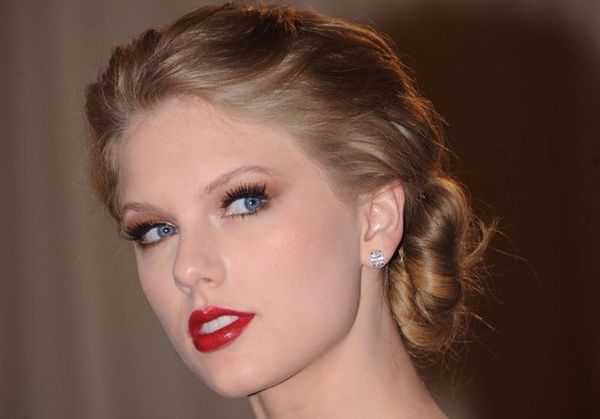 By Joan Carmichael YEET MAGAZINE | Updated 0439 GMT (1239 HKT) October 16, 2021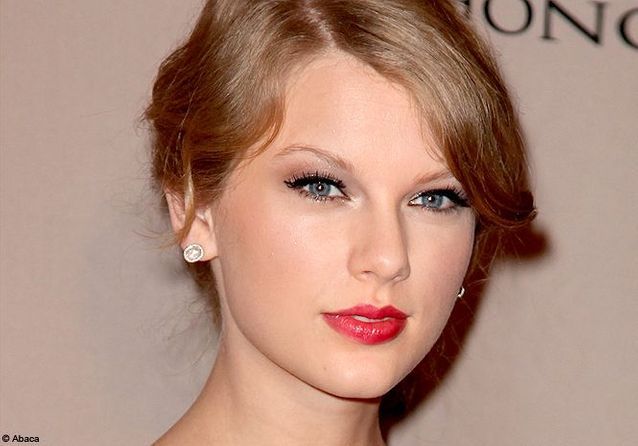 Where did we see it?
It was at the 5th Academy of Country Music Awards in Nashville, Tennessee, that American singer Taylor Swift was spotted with a chic, retro beauty look.
Why do we want it?
Because with her low side bun and her 60's make-up, she makes us want to cross the ages and sport a total "Mad Men" look.
CELEBRITY BEAUTY LOOKS  SHOPPING TIPS TAYLOR SWIFT HAIR
Hairdressing, how do you do it?

On long or medium-length hair, the retro bun is rather easy to achieve. It is best not to over tighten it to avoid a strict gait.
1) Part lightly on the side and tie the whole hair in a ponytail using a fine elastic at the back of the neck, opposite side to the parting.
2) Separate your ponytail into three strands.
3) Wrap each strand around the elastic and secure it with a snow pin.
4) For optimal hold, apply a fixing spray.

CELEBRITY BEAUTY LOOKS  SHOPPING TIPS TAYLOR SWIFT EYES
The eyes, how do we do it?
The young country singer rewarded for the whole of her career at only 21 years old had opted for a glamorous and luminous make-up.
1) Apply a golden brown eyeshadow on the mobile eyelid and in the crease of the eye using a flat brush. Prefer a creamy eye shadow for an iridescent effect.
2) Then draw a line of black grease pencil along the upper lashes.
3) Finish with a thickening black mascara on the upper lashes to intensify the look.
CELEBRITY BEAUTY LOOKS SHOPPING TIPS TAYLOR SWIFT DYED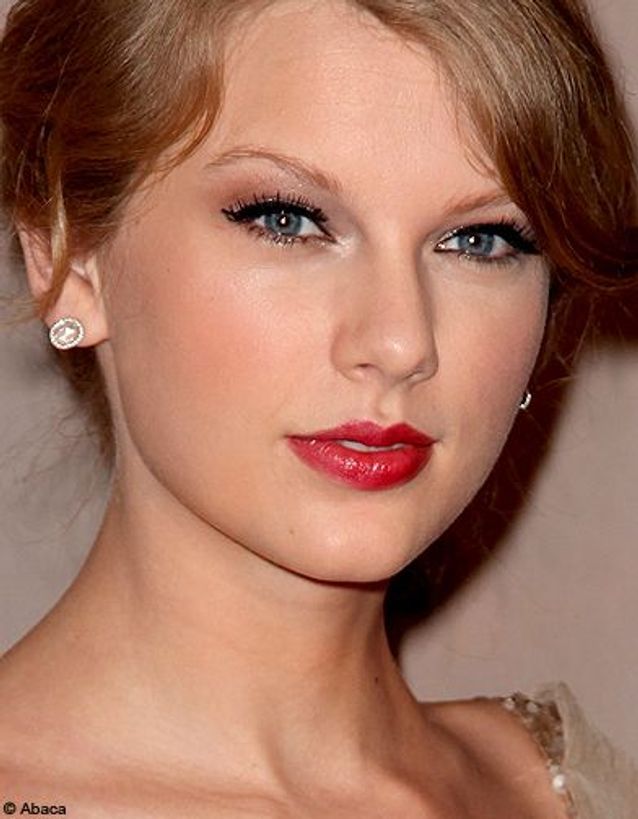 ©YEET
The complexion, how do you do it?

The American singer had a flawless fresh complexion.
1) Spread a smoothing base all over the face to facilitate foundation application and optimize makeup hold.
2) Then apply a liquid foundation, lighter, identical to your skin tone.
3) Using a large brush, finish with a sun powder to lightly brown the skin. After taking your powder, tap your brush on the back of your hand or blow on it to avoid applying too much material.
4) Finish with a touch of pink or apricot blush on the rounded cheeks.
CELEBRITY BEAUTY LOOKS TAYLOR SWIFT LIPS SHOPPING TIPS
The mouth, how do we do it?
For the lips, the young country star chose a light and shiny red for a chic and sexy effect.
1) Apply a transparent balm to thoroughly hydrate the lips.
2) Choose a glossy lipstick and apply it with a brush to avoid clumps.
CELEBRITY BEAUTY LOOKS SHOPPING TIPS TAYLOR SWIFT SHOPPING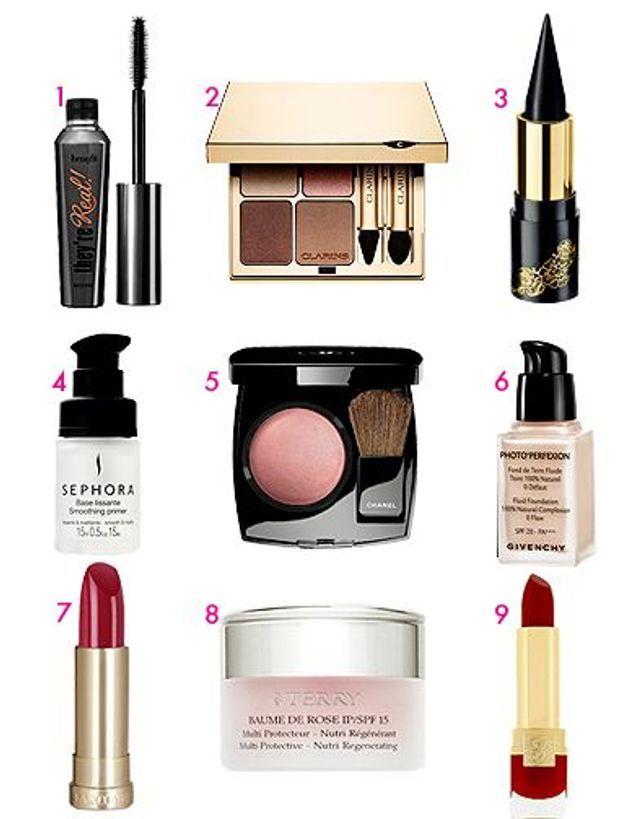 ©YEET
Good shopping
Eyes :
1. They're real! mascara, Benefit, $ 22.50
2. Mineral Ombre 4 colors, Clarins,$ 40.90
3. SmoKajal, Agnès b., $ 12.90
Complexion :
4. Smoothing Base, Sephora, $ 10.90.
5. Cheeks Contraste Roses Ecrin, Chanel, $ 36
6. Photo'Perfexion Vanilla N ° 4, Givenchy, $ 42
Palate :
7. Baume de Rose Multiprotective Nutri-Regenerating Care, By Terry, € 45
8. Pure Color Rouge Velours, Estée Lauder, $24.50
9. French Touch Absolu-Lipstick, Lancôme, $ 29.90
Taylor Swift: 30 Beauty Tips to Steal Her
She is breaking real records with her new album "1989" and represents a pop and happy America. Taylor Swift, a 24-year-old successful singer and friend of many stars, has become the new darling of the media and now has more than 13 million followers on Instagram. Fresh, chic and always nicely dressed, the new girl to follow has no shortage of ideas to showcase her beauty. Here are 30 that we dream of stinging.
THE THIN BRAID IN A BUN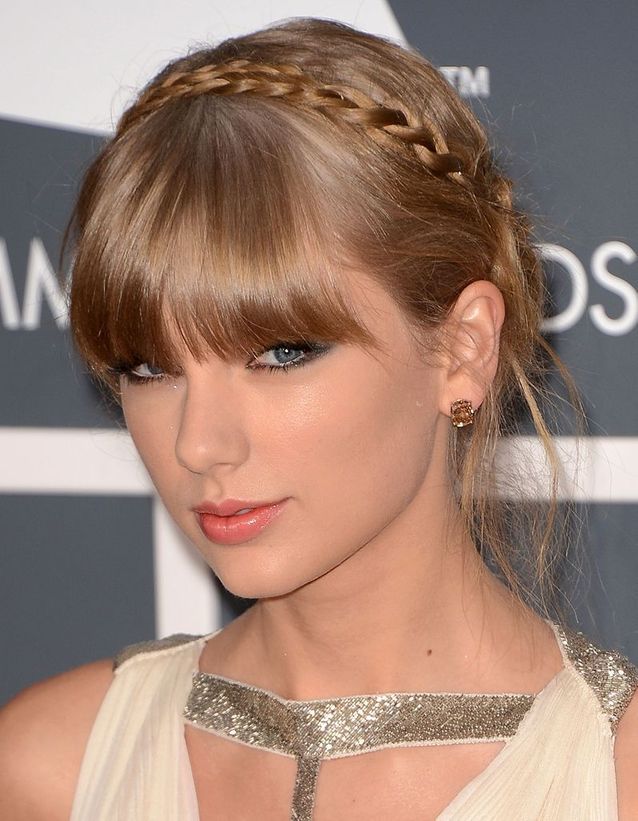 © YEET
As an accessory, the fine braid of Taylor Swift's bun is the quintessential chic detail. It dresses an ordinary hairstyle and gives a bohemian touch that breaks the classic side. We can cheat by opting for a braided headband the same color as our hair.
THE PEACH COMPLEXION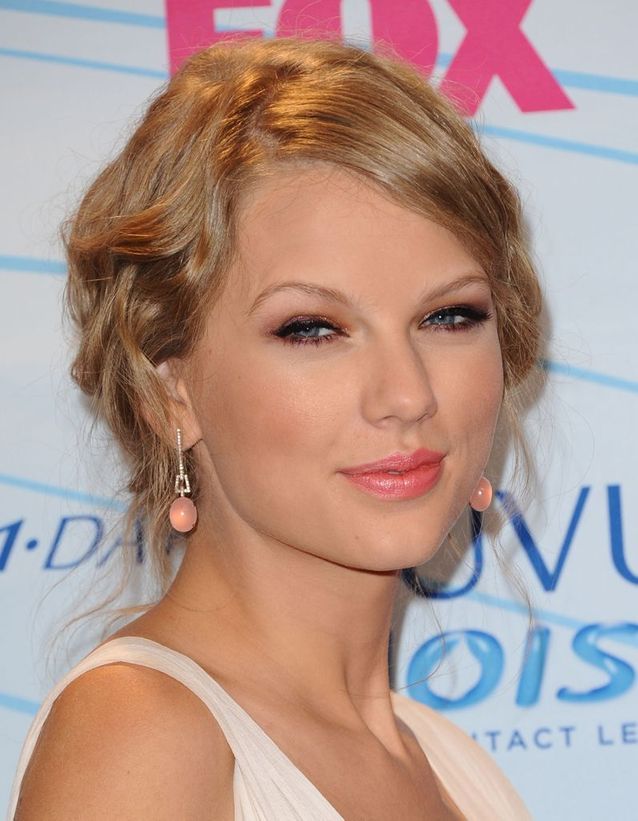 ©YEET
An orange blush and an iridescent sun powder, the perfect combo to have a smooth and fresh complexion.
WAVY HAIR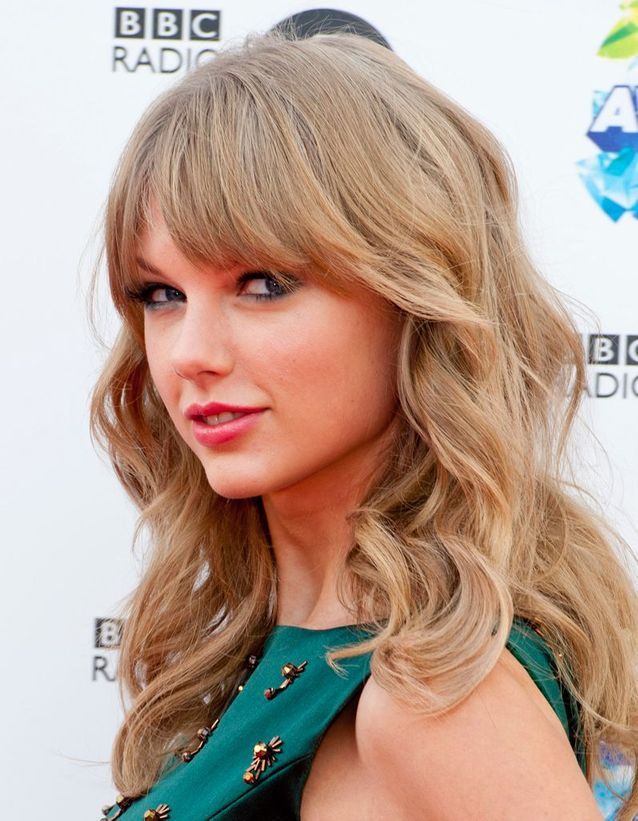 ©YEET
With light makeup and a sundress, we do like Taylor and leave her hair loose and nicely wavy.
GLAMOROUS CURLS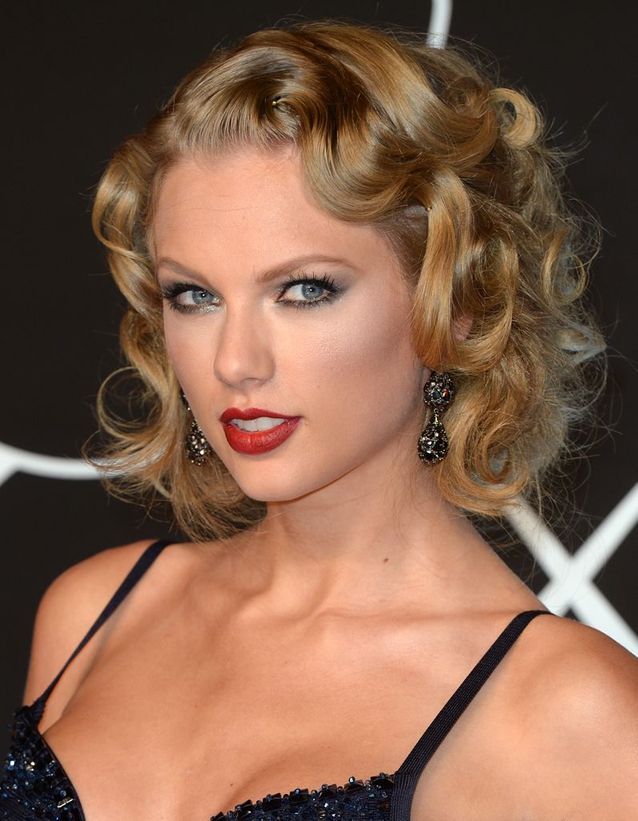 © YEET
Connected too much and not very modern, glamorous curls are not easy to adopt. Not for Taylor who combines them with an evening make-up and a sexy outfit.
FUCHSIA PINK MOUTH
© YEET
How to wear fuchsia pink without falling into vulgarity? Like that. We associate it with a flawless pale complexion and we do not force the eye makeup too much. The little extra? A checkered top that gives makeup a charming retro feel.
SMOOTH FRINGE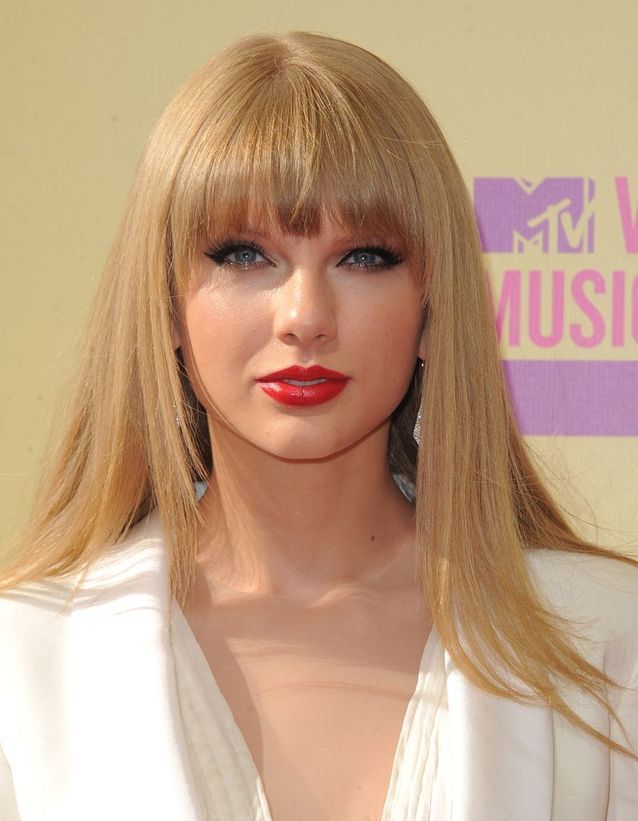 ©YEET
A true beauty chameleon, Taylor abandons her wavy hair here for a slicked back wand with bangs. A sexy haircut far from the wise updos we know him.
MAT RED MOUTH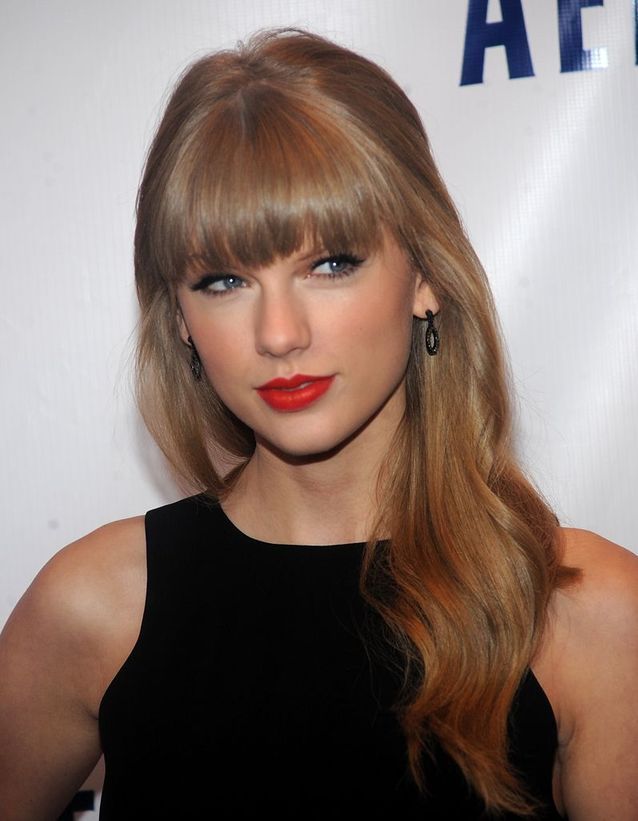 © YEET
A tad more rock than in the other red carpets, the American singer wanted to combine her black dress with an intense mat red lipstick. A beauty detail that she associates with a pretty golden complexion.
BROWN SMOKY EYES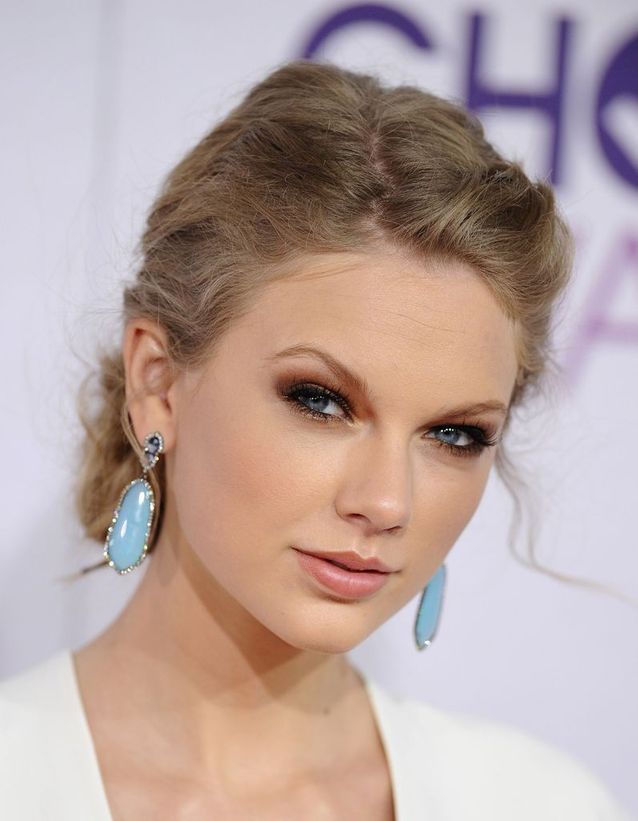 © YEET
Perfect for sublimating lagoon blue eyes, brown smoky eyes require subtlety over the rest of the makeup. A rule that Taylor follows to the letter by adopting a nude lipstick and a natural complexion.
THE RETRO BUN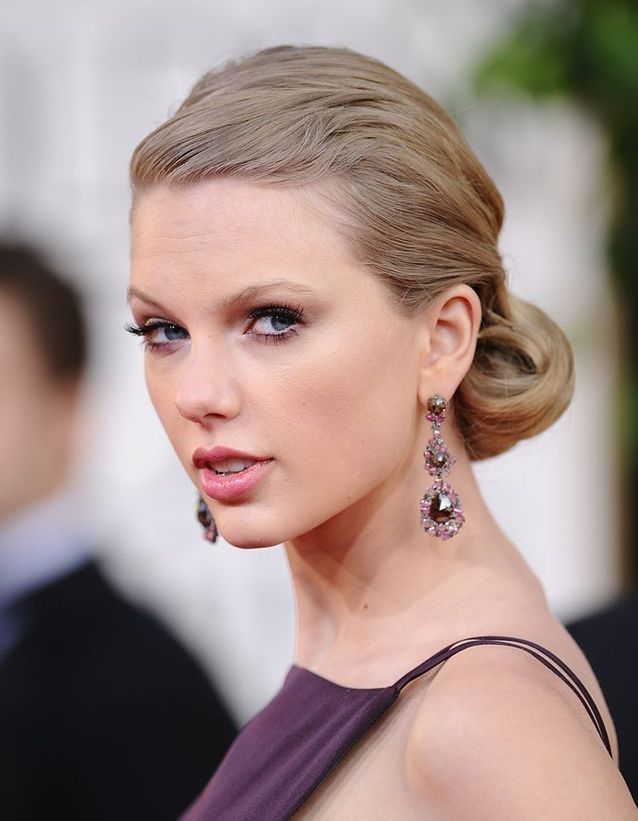 ©  YEET
Nice this low bun that clears the forehead and highlights her sublime earrings. Retro just the right amount.
THE BIG LINE OF EYELINER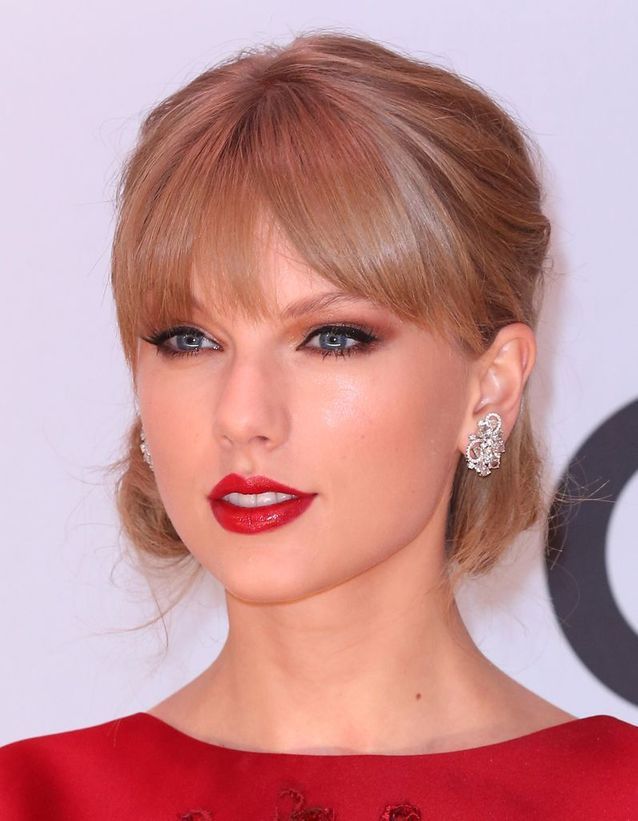 © YEET
For special occasions we dare to use the thick line of eyeliner to intensify the look. You can also bet on a very pigmented red lipstick and a bronze or golden eye shadow.
THE PARTING ON THE SIDE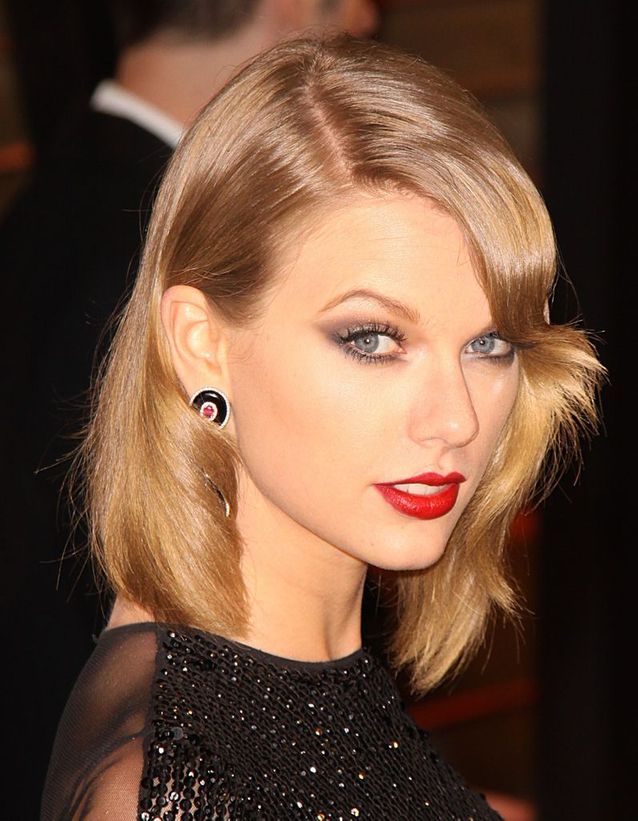 ©  YEET
Don't want to mess around with a convoluted bun? Leave your bob loose and give it a dressed-up look by tracing your parting to the side .
THE DRAGEE MOUTH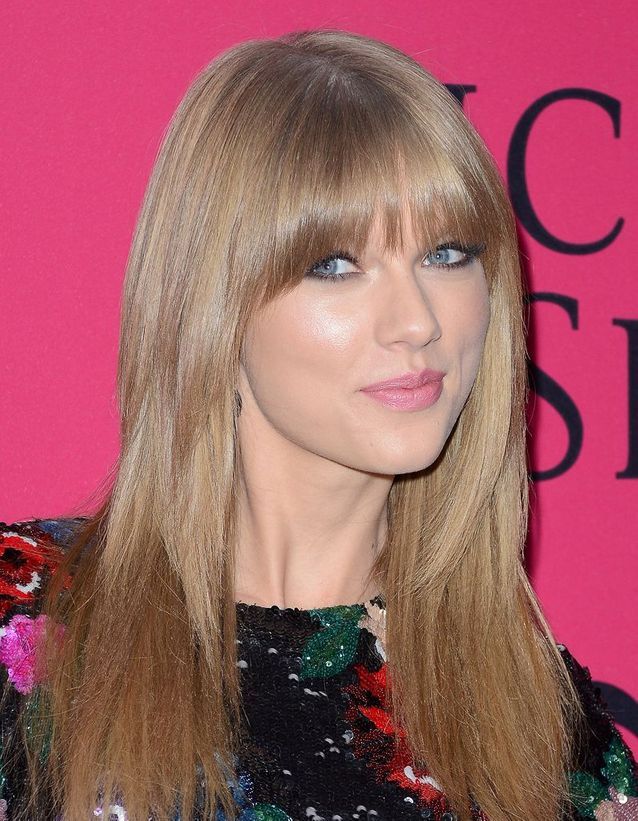 © YEET
The luminous complexion, the perfect smoothing and ... a pretty candy-pink mouth. It's the perfect combo for a chic but not stuffy daytime makeup.
THE BLOND BABY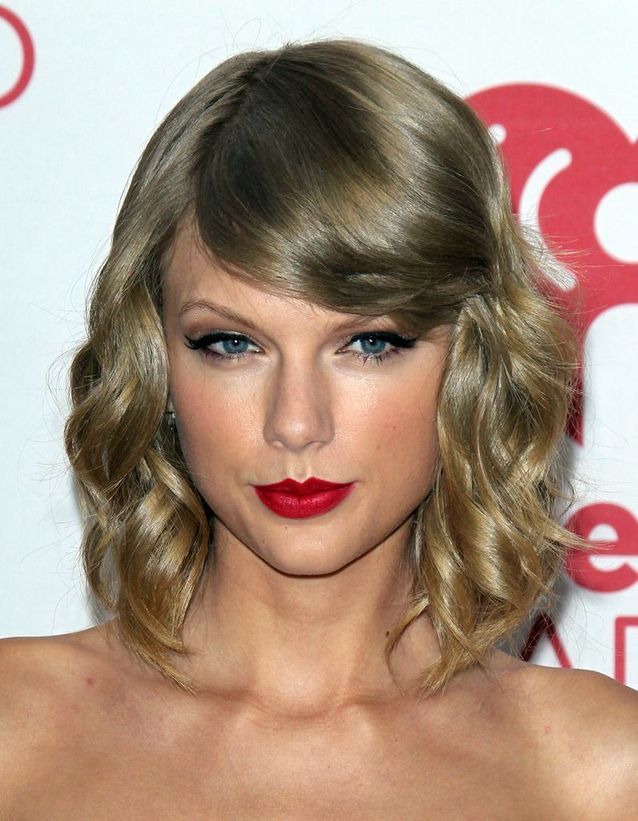 © YEET
Sometimes light brown, sometimes golden blonde, Taylor Swift also knows how to wear baby blonde very well. A soft and refined shade that she knows how to make glamorous by adopting beautiful curls and a very pigmented lipstick.
THE LOW BUN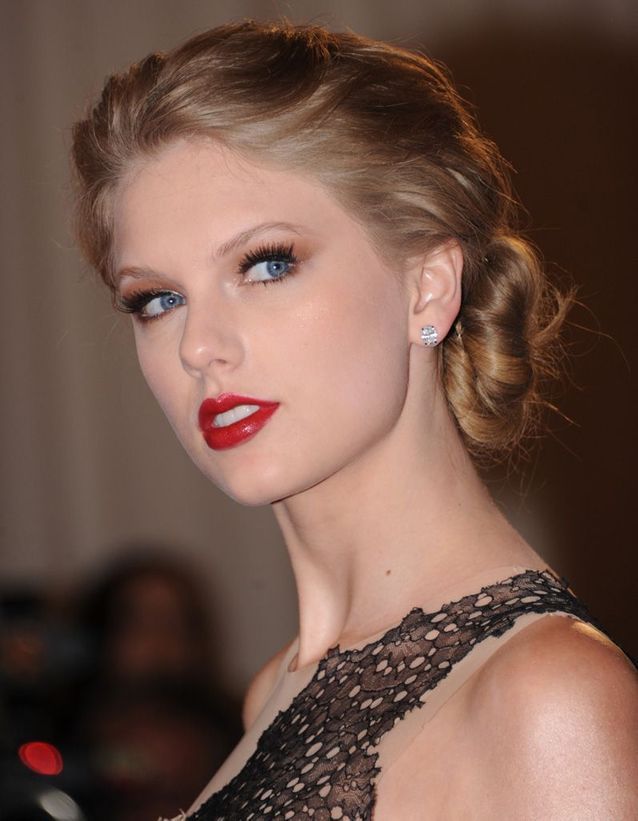 © YEET
With a very dressy dress, you tie your hair in a low bun to free the neck and shoulders. A way to style your hair elegantly without being too sophisticated.
THE PRETTY NECKLINE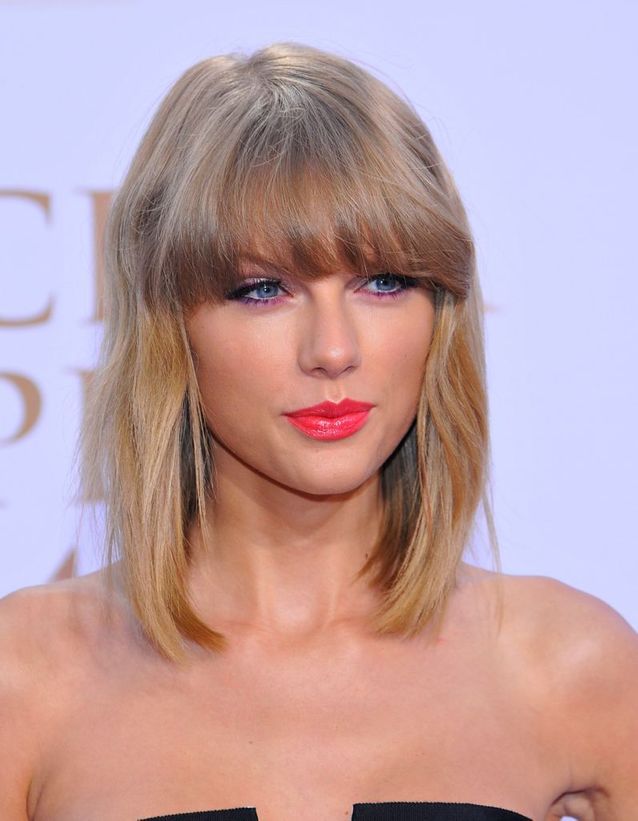 ©YEET
Rule # 1 when wearing a strapless dress? Have a nice neckline. This is the challenge taken up by Taylor Swift who displays a smooth and a little satiny skin. A good moisturizer, a touch of light foundation and a little illuminator: we have the perfect neckline.
GOLDEN EYESHADOW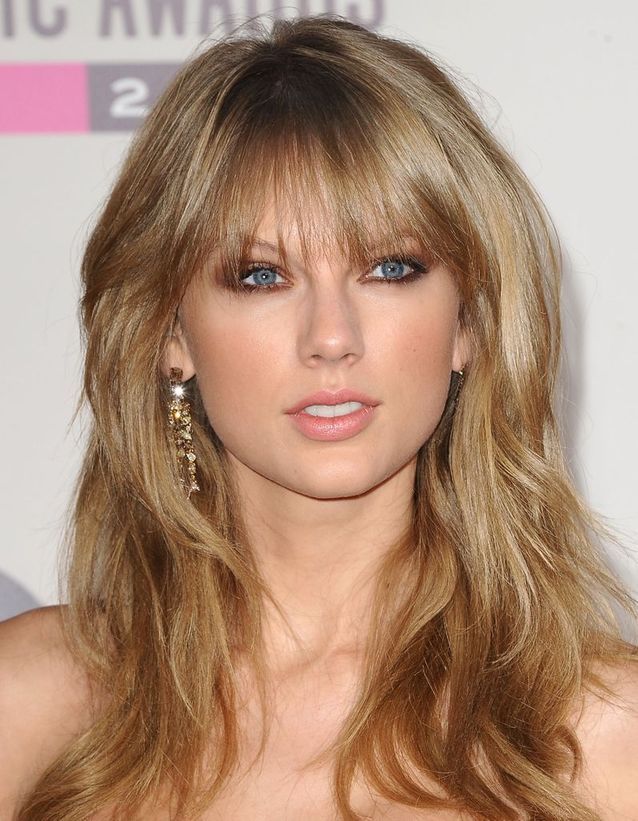 © YEET
Golden eyeshadow: for fancy dress parties? Obviously not only. We melt it in daytime smoky eyes on the eyes and we play on a tanned complexion that we soften with a nude mouth.
THE DISCREET EYE CONTOUR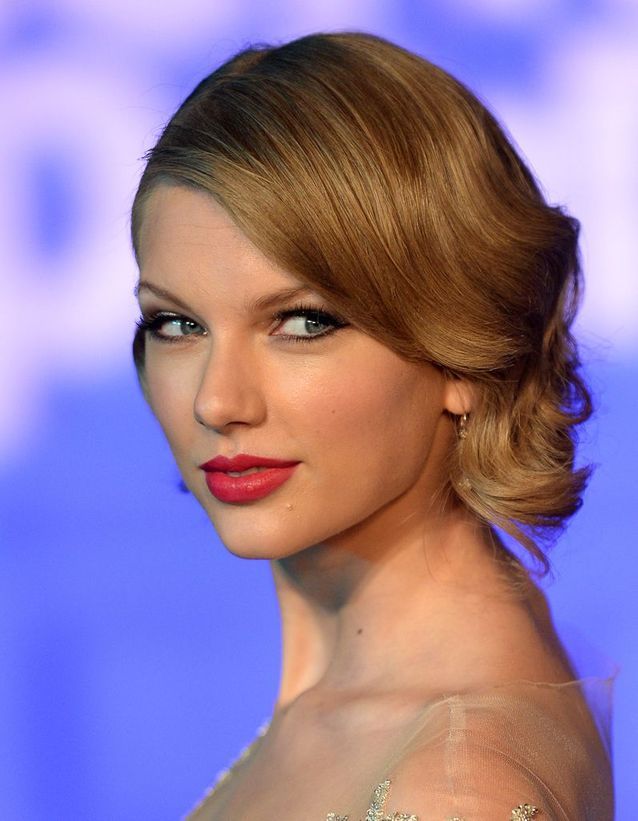 © YEET
All around the eye we draw a fine line with a dark gray pencil. Lighter than black, it will enhance the look without hardening it.
THE TOUCH OF HIGHLIGHTER
©YEET
Nothing like having a radiant complexion. A touch of highlighter on the top of the cheeks at the level of the cheekbones above the foundation and all of the makeup is sublimated.
THE PLUNGING SQUARE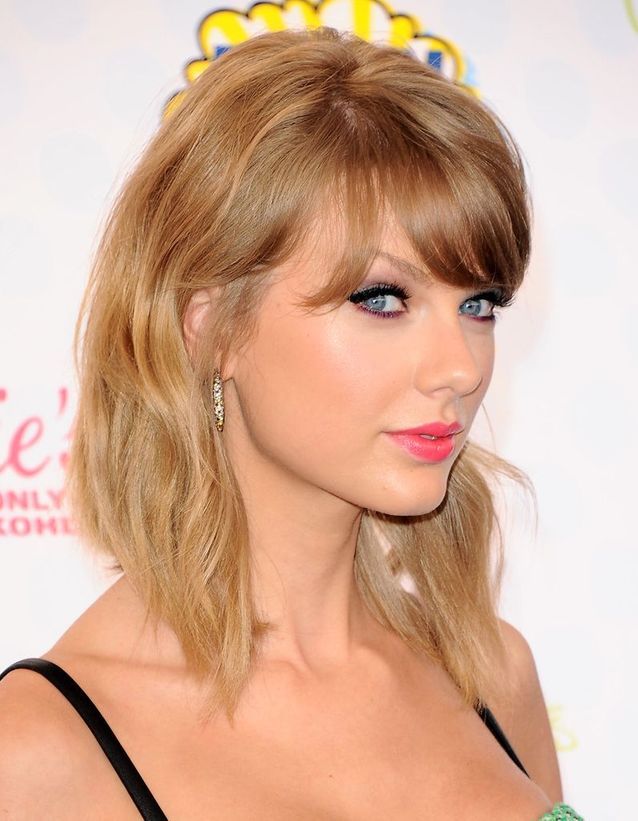 ©YEET
Subtly plunging, Taylor Swift's bob makes us want to cut everything. We also love the delicate wavy waves.
CANDY MOUTH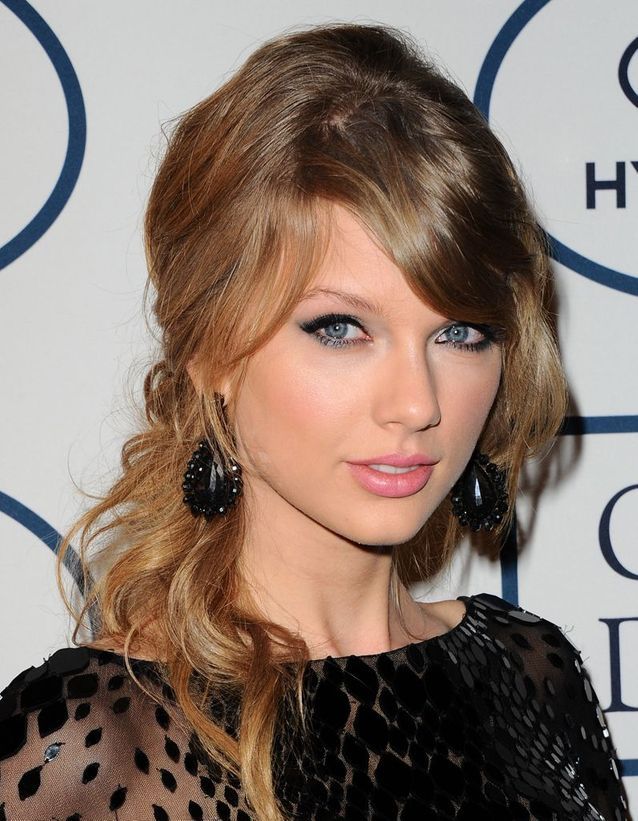 ©YEET
The candy pink on the lips is the secret remedy to give relief and have a pretty doll mouth. We combine it with a smoky look to give it a sexy note.
PEARL GRAY SMOKY EYES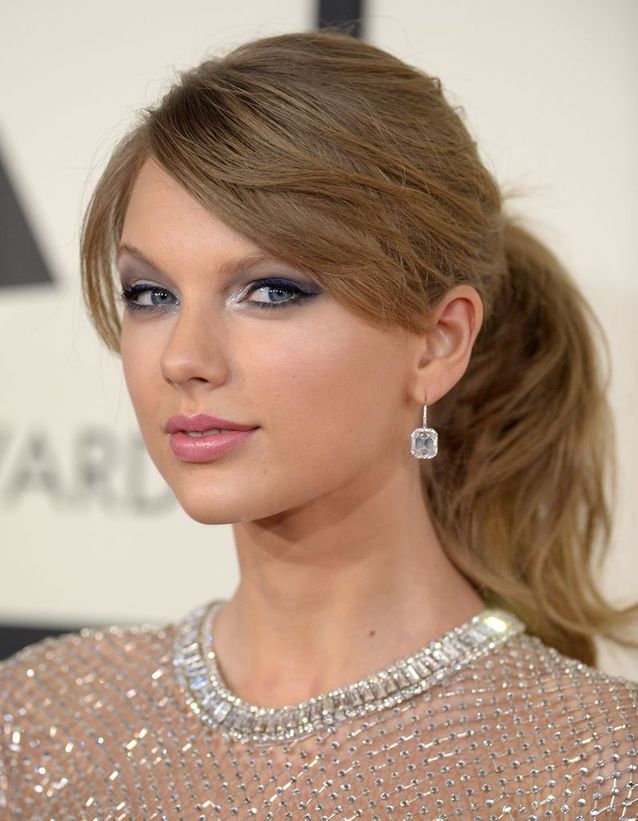 © YEET
With a delicately pinkish mouth and a powdery complexion, we do not hesitate to sublimate the eyes with a gradient of gray and add a touch of pearly makeup to the corners of the eyes to give radiance. Ideal for blue eyes.
THE GLOSSY RED MOUTH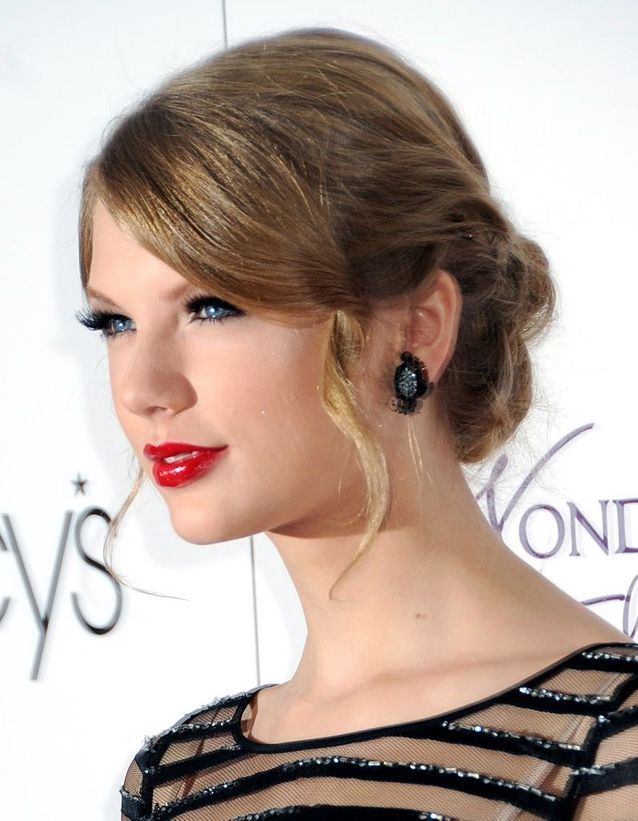 © YEET
With her porcelain complexion and long black eyelashes, nothing is more effective than a pretty mirror red mouth to sublimate everything.
THE BLUE ON THE EYES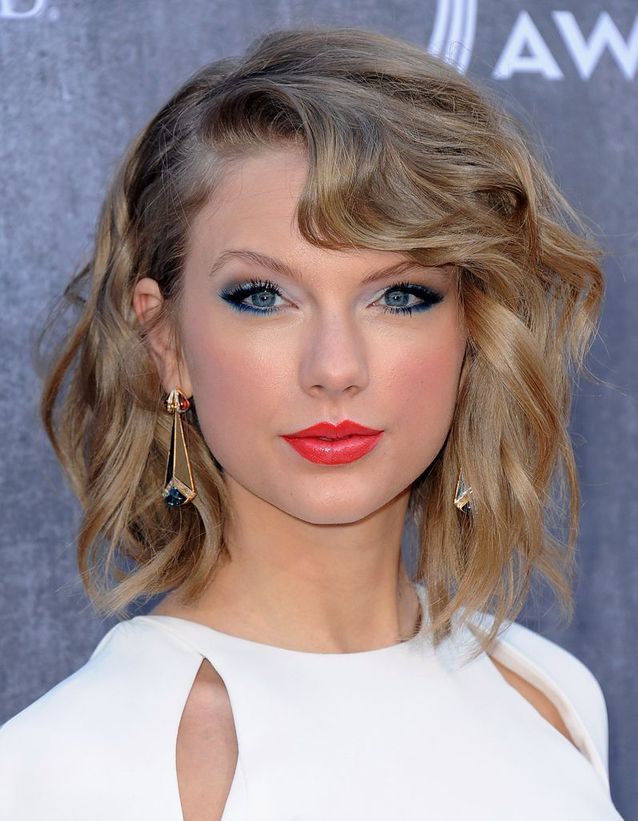 © YEET
Some would say it's old-fashioned. You only have to look at the result on Taylor Swift and the enthusiasm of many designers to understand that it is a real trend. We play it thoroughly by adopting the eye shadow and the eye contour pencil. The most of Taylor? The association with the orange mouth.
THE BARRETTE IN THE HAIR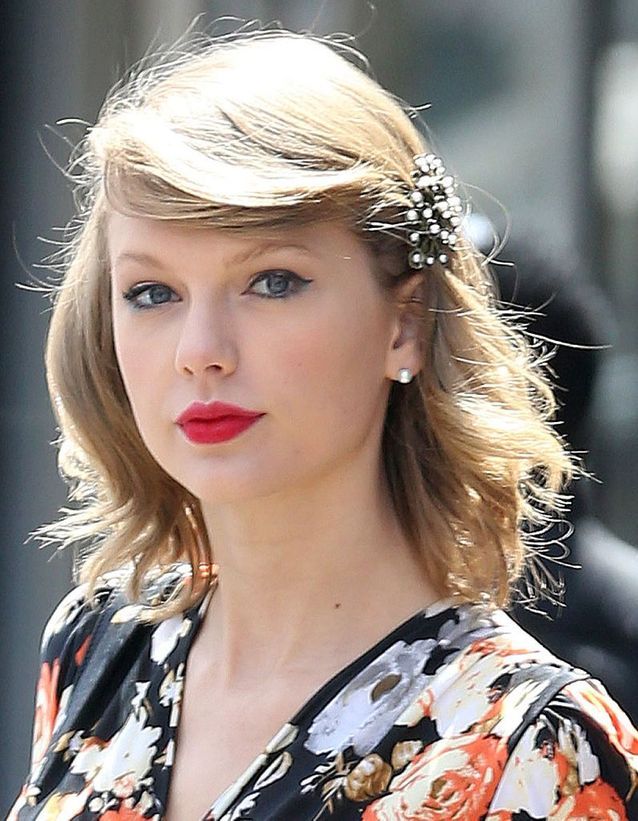 ©YEET
Put on the side, to maintain a wick of its wavy square, the Taylor bar takes us back to childhood. A delicious memory that we dare to revive this winter by opting for a pearl or stone model.
THE FLOWER HEADBAND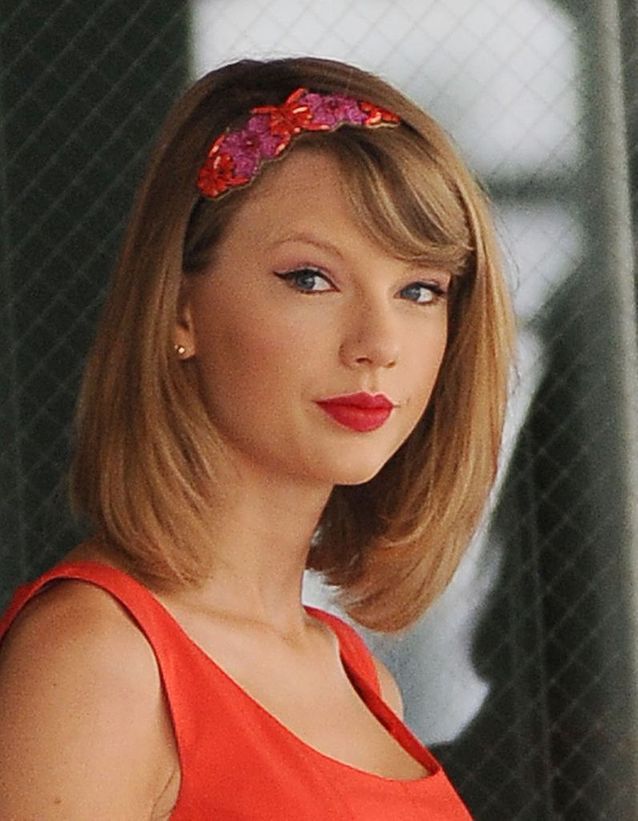 http://www.elle.fr/Beaute/Cheveux/Tendances/Le-serre-tete-fait-son-come-back-chez-les-stars
It is the hairstyle accessory that is making its comeback. The headband seduces many stars like Lupita Nyong'o, Rachel Bilson or Jennifer Lawrence. The thing besides Taylor? She dares to match the color of her dress with her pretty floral headband.
THE PLUM PENCIL UNDER THE EYES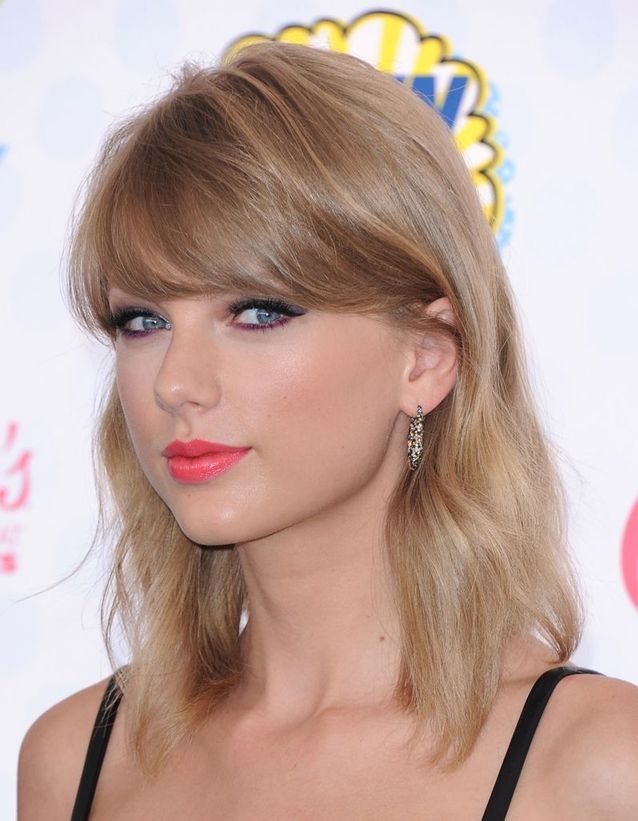 YEET
Strange as a beauty reflex like that on paper. And then, when you take a closer look at the result, you realize that it's a great idea. A light line of dark purple pencil under the eyes and all the makeup is revealed.
XXL EYELASHES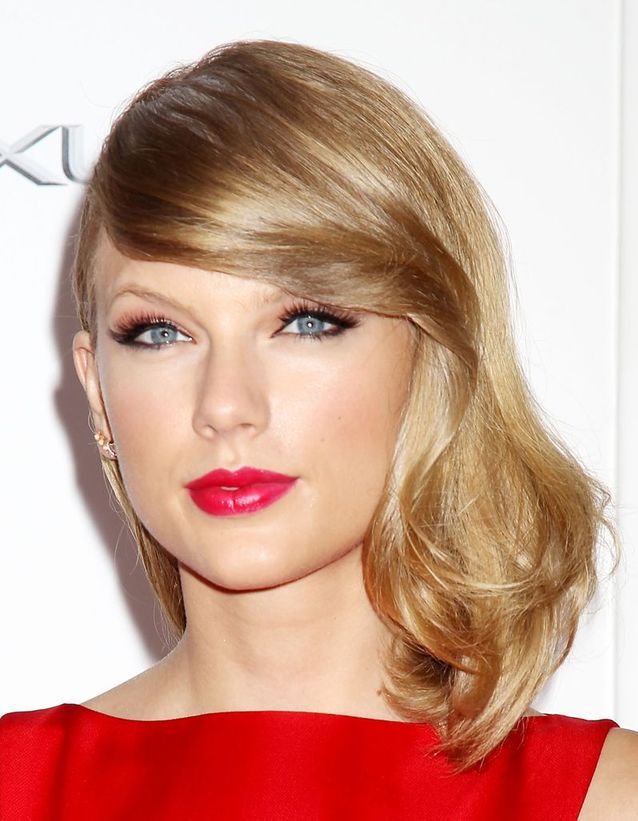 ©YEET
Hypnotic. That's the word that comes to mind when we see Taylor Swift's endless lashes. We play the card of sophistication by betting on an intensely vermilion lipstick.
THE SILVER EYE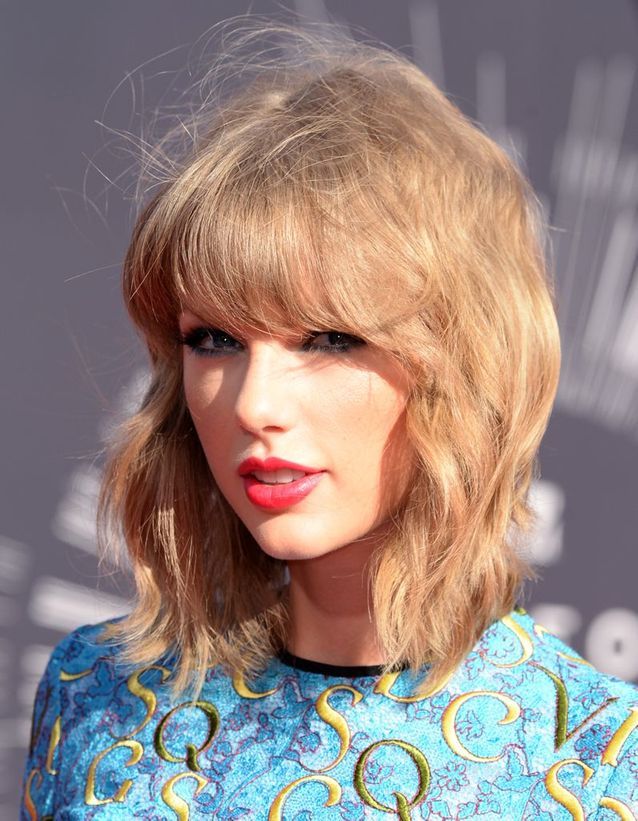 © YEET
A pink or red mouth, a doll complexion and ... a silvery eye area. This is the beauty combo that the American singer did not hesitate to try. WE love !
TOTAL NUDE MAKEUP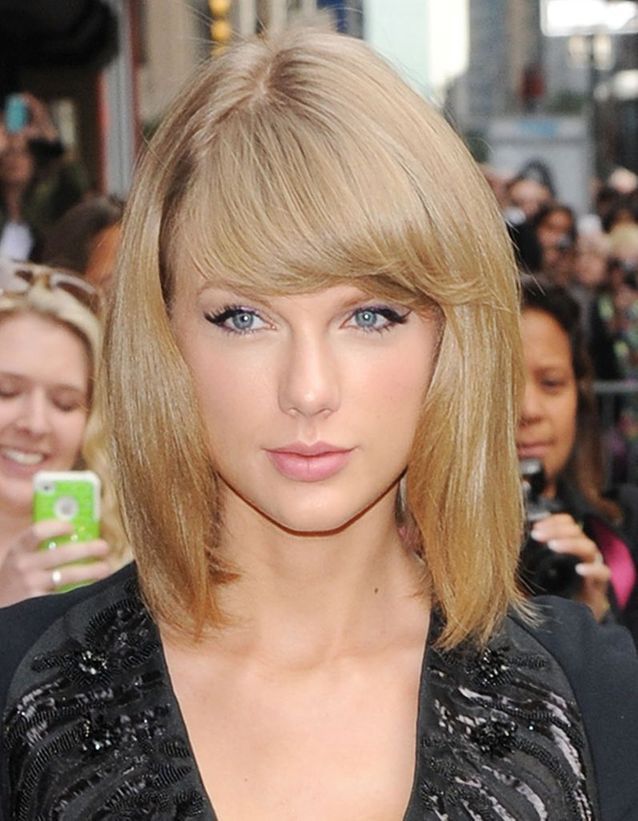 © YEET
A powdery and slightly tanned complexion, a matte pinkish beige mouth and a light line of eyeliner: the keys to perfect and light makeup.
THE SIXTIES EYE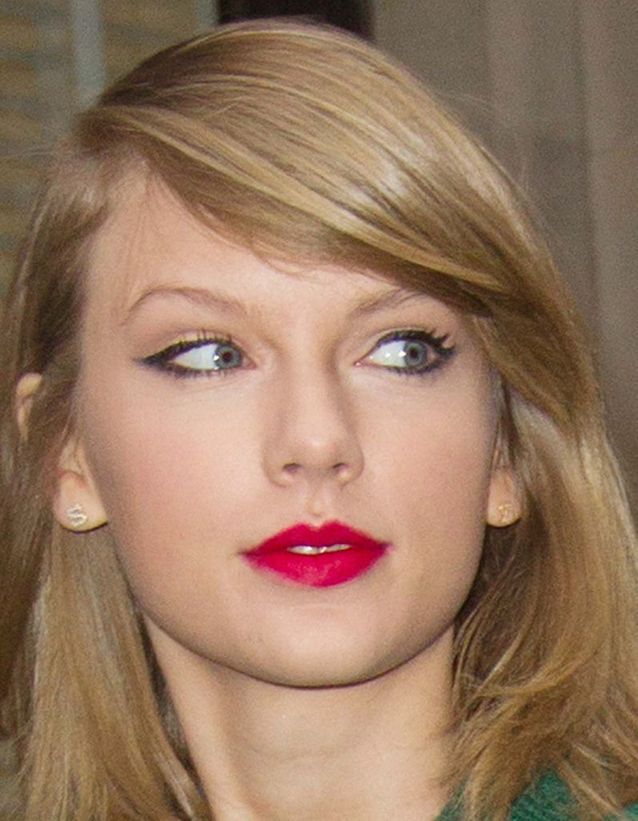 ©YEET
In the evening as in the day, enlarge your eyes by focusing on a line of sixties eyeliner. A little mascara, a matte pink lipstick and you are nicely made up.
> Follow YEET  on INSTAGRAM @yeetmagazine.com