The Biggest Scandals of Hollywood: What We Could Not Know Behind Oscars And Grammys
By Lola Andrews . The hippie dream received a rude awakening in 1969 when Charles Manson, a failed musician, used psychedelics and "free love" (orgies, rape, that kind of thing) " ...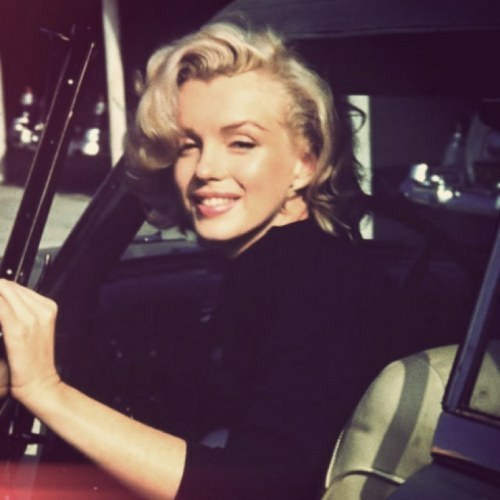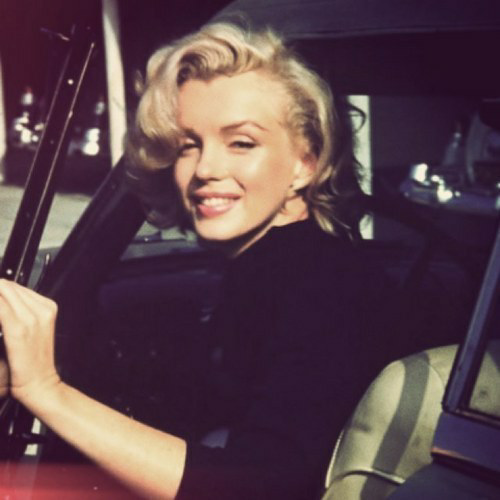 The hippie dream received a rude awakening in 1969 when Charles Manson, a failed musician, used psychedelics and "free love" (orgies, rape, that kind of thing) to transform a group of troubled, vulnerable young adults into a violent, psychotic "family." His efforts eventually led to a series of grotesque murders in August 1969 (slogans like "DEATH TO PIGS" and "RISE" were written on the walls in blood) that horrified residents of the hills outside LA and stumped police for months.
Manson, in and out of jail for assault and robbery since the age of nine, prophesized that an apocalyptic battle between the races would end with Manson ruling the black populace as the new Jesus Christ alongside his fellow angels, The Beatles (who had not been informed of these plans). Anxious to get things started, he ordered members of his cult to massacre rich white Californians, hoping police would blame African-Americans for the crimes.
Sharon Tate, the pregnant wife of director Roman Polanski, and celebrity hair stylist Jay Sebring (the inspiration for Warren Beatty's Shampoo) were among those stabbed and shot by Manson's clan. Thanks to a series of bureaucratic blunders (the gun was found and given to the police months before it was connected the murders), the LAPD did not arrest Manson and his followers until December.
The court case (highlighted by frequent disruptions, shaved heads and self-inflicted forehead scars) was prosecuted by Vincent Bugliosi, whose account, Helter Skelter, was an instant best seller and the basis of two TV movies. Imprisoned for life and still awaiting the apocalypse, Manson remains a '60s anti-hero for young transgressives. Not that he's happy about it: "Being crazy meant something [in the '60s], he said. "Nowadays, everybody's crazy."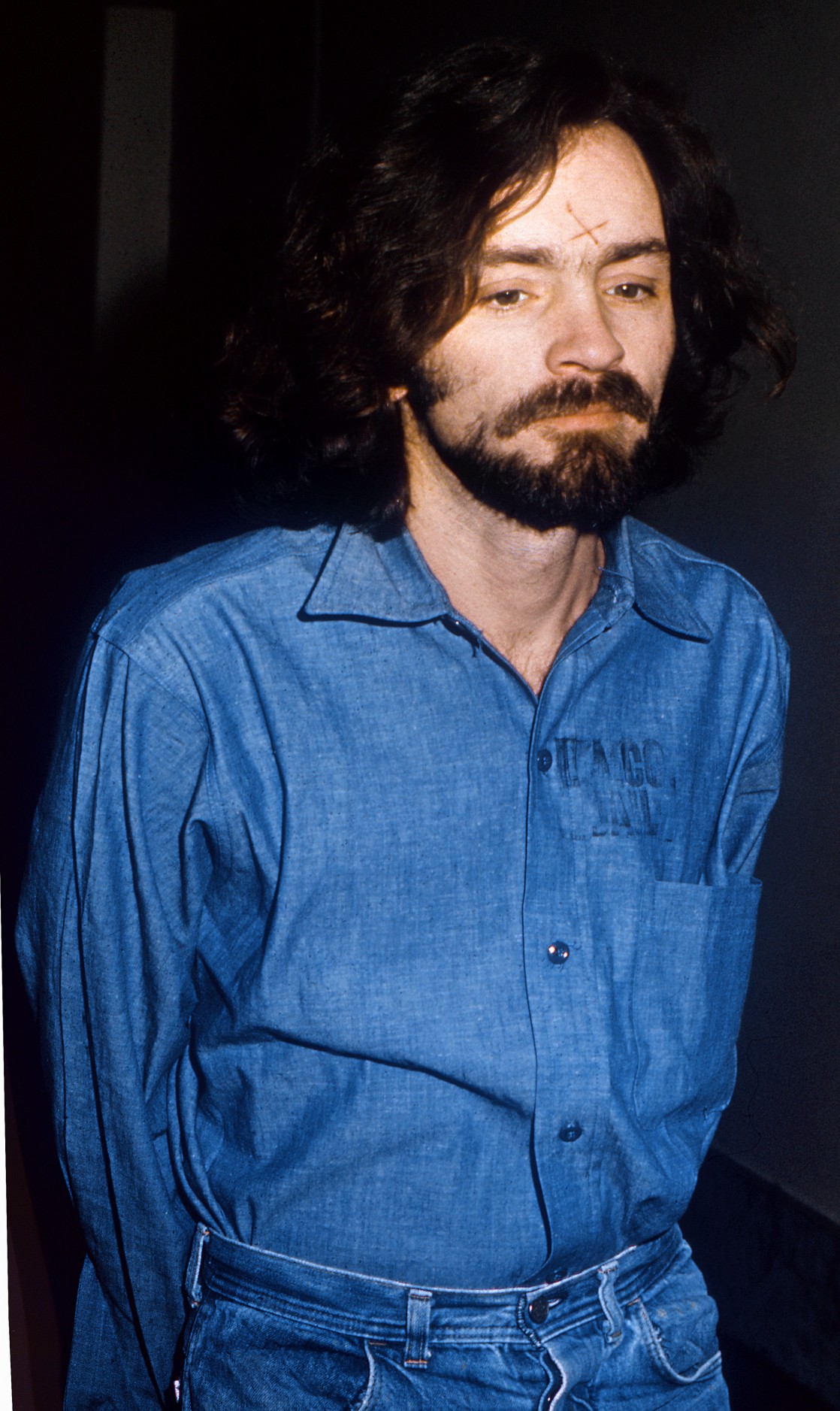 Fatty Arbuckle
On Labor Day weekend in 1921, corpulent, baby-faced funnyman Roscoe "Fatty" Arbuckle, beloved around the world by kids and adults for his silent-movie slapstick, celebrated his newly inked, record-setting $3 million contract with Paramount by throwing a wild party at the St. Francis Hotel in San Francisco. Witnesses claim that during the revelries, Arbuckle disappeared into a private suite with starlet Virginia Rappe.
No one knows what happened next, but within days Rappe was dead, allegedly from acute peritonitis caused by "an extreme amount of external force." Arbuckle, suspected of sexual assault, was arrested and charged with manslaughter. After three headline-grabbing trials (the first two ended in hung juries), he was cleared. "Acquittal is not enough for Roscoe Arbuckle," the jury said in a statement. "A grave injustice has been done." But the comedian's career was ruined -- his contract canceled and his films banned. After spending a dozen years as a Tinseltown pariah, Arbuckle was finally on the comeback trail (he'd just completed a series of shorts for Warner Bros.) when he died in his sleep of a heart attack at the age of 46.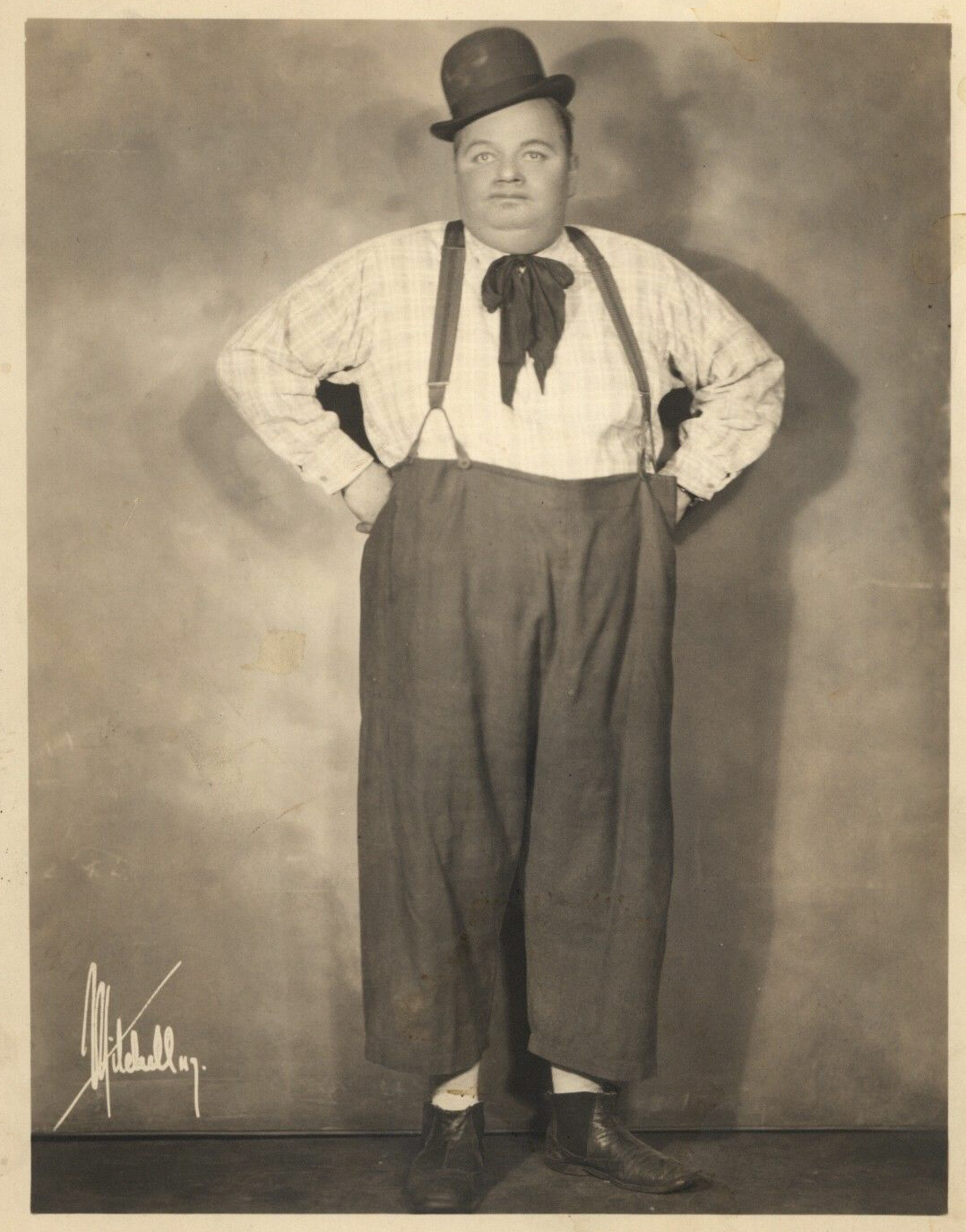 ***** John Lennon*****
Average listal rating (489 ratings) 7.8 IMDB Rating 0
John Lennon
Even in the unsettling world of rock star deaths, few were as shocking as the murder of Beatle John Lennon, shot outside his Manhattan apartment in 1980 by a fan who had asked for the singer's autograph hours earlier.
Thanks to both the worldwide success of the Beatles and Lennon's strident political activism (which almost got him extradited from his adopted country in the early '70s), many presumed that his death was politically motivated, coming so soon after the release of his first album since 1975. But killer Mark David Chapman was driven only by psychological delusions and a hunger for fame. Despite protests from his lawyer, Chapman refused to plead insanity, and was found guilty of second-degree murder.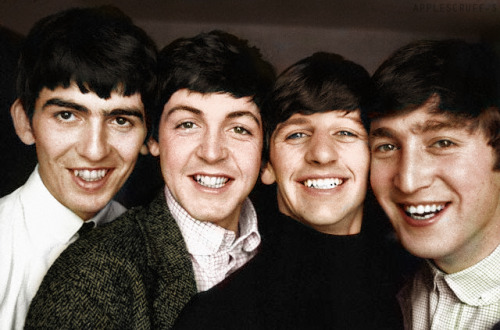 Lana Turner
Lana Turner was as well-known for her ability to fill out a snug sweater as for her lousy taste in men. On Good Friday in 1958, the 37-year-old blonde bombshell and four-time divorcee began violently arguing with her abusive, mob-linked boyfriend, Johnny Stompanato, 32, at her Beverly Hills home. As the fight escalated, Stompanato allegedly threatened to cut Turner's famous face, prompting her 14-year-old daughter, Cheryl Crane, to grab an 8-inch butcher knife from the kitchen. As Stompanato stormed out of Turner's bedroom, Cheryl stabbed him in the abdomen. He died a few minutes later.
"Everything happened so quickly ... I thought she had hit him in the stomach with her fist," Lana tearfully testified a week later at a nationally televised coroner's inquest. "They came together and then they parted. I never saw the blade." Turner's titillating testimony was persuasive: The stabbing was ruled a justifiable homicide, though rumors persisted that Lana had actually wielded the knife (mother and daughter denied this). After the ruling, Cheryl went to live with her grandmother, and Turner's previously tepid career was revived with the 1959 smash "Imitation of Life."
Marvin Gaye
Although he was best known for his soulful odes to racial harmony and sexual bliss, singer Marvin Gaye's personal life was anything but laid back. At age 44, Gaye publicly admitted he was long-time "drug addict and sex freak", a Safe-for-Work version of one ex-wife's accusations that Gaye was a porn fiend and chronic masturbator prone to violence and coke binges.
Gaye's double life mirrored that of his father, Marvin Pence Gay Sr., a fundamentalist preacher in Washington, DC. Despite vowing to wipe out vice in all its guises, Gay Sr. was also a cross-dresser who whipped his children. Unsurprisingly, tension and arguments were common under his roof. Marvin and his father had fierce brawls, the singer later changing his last name to "Gaye" to distance himself.
In 1984, in a house filled with guns, booze, and blow, the Grammy-winning singer and his father had their final skirmish, this time over misplaced business papers. After Gaye knocked his father to the floor, 70-year-old Marvin Sr. got up, retrieved the pistol his son had given him for Christmas, and shot him twice at point blank range, killing him instantly. In a jailhouse interview, Gay Sr. was asked if he loved his son. He responded, "Let's say that I didn't dislike him."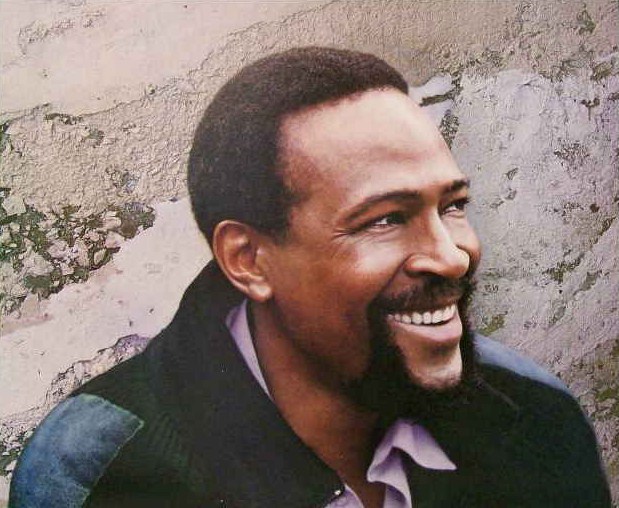 Robert Blake
In 2001 Roberts wife, Bonnie Lee Bakley, was shot and killed while sitting in her husband's car. He was charged with her murder.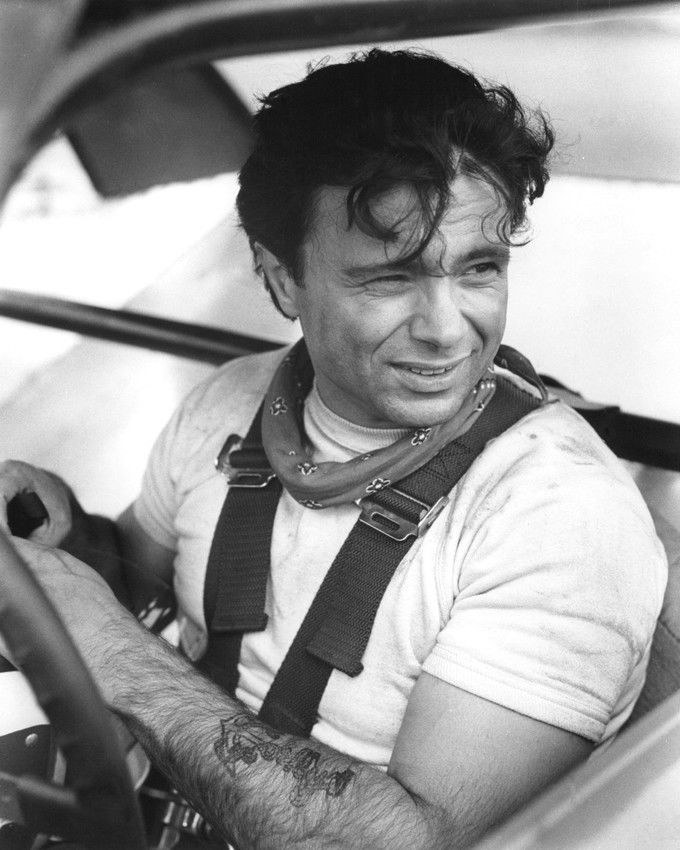 Sid Vicious
Sex Pistols member Sid Vicious was only 20 when he met Nancy Spungen in 1977. British punk god and veteran American groupie bonded instantly over their mutual passion for extreme drug use. Less than two years later, both were dead.
The story goes that the couple holed up in Manhattan's Chelsea Hotel after the Pistols broke up to binge on smack while planning Sid's solo career. On October 12, 1978, Nancy was found in the couple's bathroom, dead from a knife wound in her abdomen. Ten days later Sid slit his own wrist. He survived, but only to be charged with Nancy's murder (the knife was traced back to him) before overdosing on February 2, 1979, at the home of his new girlfriend.
Speculation still swirls about both deaths. Some say that Sid's overprotective mom injected him with a lethal dose of heroin to spare him from prison. Others maintain that it was drug dealers that stabbed Nancy. In his book Vicious: Too Fast to Live, Alan Parker argues that both were murdered by Rockets Redglare, an East Village actor and alleged drug dealer.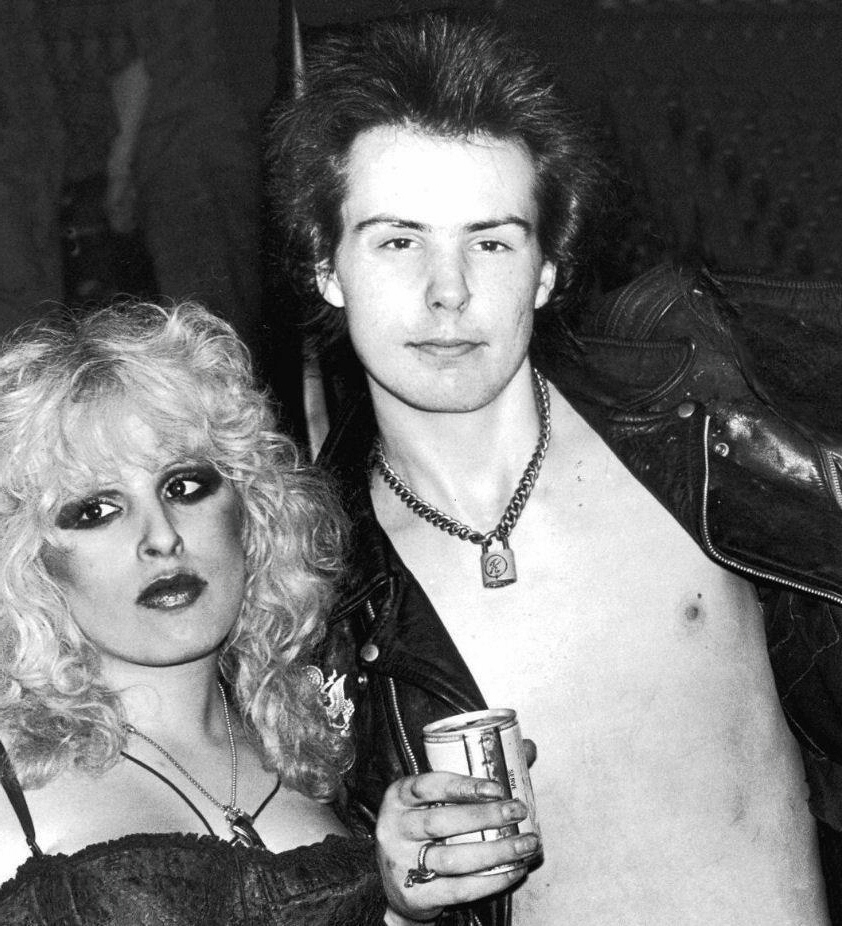 William Desmond Taylor
At 7:30 a.m. on the morning of February 2, 1922, the body of William Desmond Taylor was found inside his bungalow at the Alvarado Court Apartments, 404-B South Alvarado Street, in the Westlake Park area of downtown Los Angeles, California, which was then known as a trendy and affluent neighbourhood.
A crowd gathered inside and someone identifying himself as a doctor stepped forward, made a cursory examination of the body, declared the victim had died of a stomach hemorrhage and was never seen again, perhaps owing to his own embarrassment, because when doubts later arose, the body was rolled over and it was discovered the 49-year-old film director had been shot in the back.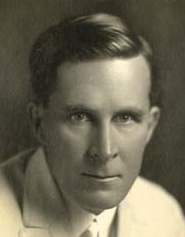 Marilyn Monroe
By 1962, sex symbol Marilyn Monroe had racked up an impressive list of ex-lovers and enemies to go with her cinema successes: outfielder Joe DiMaggio, playwright Arthur Miller, singer Frank Sinatra, wiseguy Sam Giancana, President John Kennedy and his brother Robert, the Attorney General. And those were just the household names. So when Monroe's body was found in her Brentwood, California home early on August 4th, an apparent victim of a drug overdose at 36, the media could be forgiven for cooking up few conspiracy theories.
While her cause of death was listed as "probable suicide," forensics now shows her overdose was probably caused by a sedative enema – not a way most people prefer to go. Did one of her doctors give her a bad prescription? Or was the enema a murder weapon? Witnesses, ignored by the police, claim that RFK entered the home with some goons around the same time she was telling friends on the phone that she was going to reveal secrets about the Attorney General and his President brother.
There were also reports of an ambulance coming and going from the house before the discovery of her corpse, also suggesting that her handlers had something to hide.
With nearly everyone involved now dead, it seems unlikely we'll ever know the full story. But whether her "probable suicide" was an accident, Kennedy-sponsored murder or just what investigators claimed it to be, few who knew Monroe's emotional issues and chemical addictions thought she would have lived much longer. As Miller later said, "It had to happen. I didn't know when or how, but it was inevitable."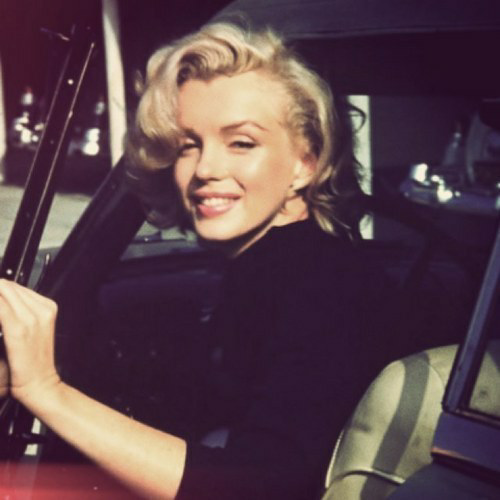 Peg Entwistle
Peg Entwistle was an actress whose career wasn't going so hot. In fact, her life really wasn't going so hot. Her widowed father was killed in a traffic accident shortly after the two of them immigrated to America from Wales. His accident left her completely broke so she earned money by working on Broadway.
Unfortunately, the Great Depression hit and people could no longer afford to spend money on extras like the theater. Peg started drinking heavily and headed to L.A. to pursue acting in April 1932. She received a role in the movie Thirteen Women, but her screen time ended up getting drastically cut.
Right around this time, RKO Pictures decided not to renew her contract and didn't even invite her to the September premiere of Thirteen Women. The night of the premiere, she told her uncle (whom she was living with) she was taking a walk.
She headed for the famous 50-foot Hollywood sign (which still said Hollywoodland at the time), folded her coat, placed it on the ground next to her purse, climbed the maintenance ladder of the "H" and jumped. Her body was found two days later; sadly, her uncle said that the day she was found, a letter arrived offering her the lead role in a stage production. Her character would have committed suicide in the final act.
In her suicide note, Entwistle wrote: "I'm afraid I'm a coward. I'm sorry for everything."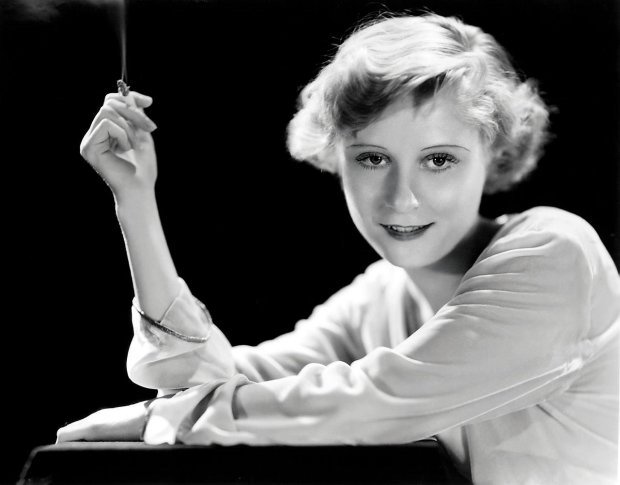 Kurt Cobain
Nirvana's Kurt Cobain charmed the world with his mopey outlook and striped t-shirts. It was a brief romance. Fans barely had time to memorize the lyrics on Nirvana's third album before Cobain checked out, killing himself with a 20-gauge shotgun blast.
Conspiracy theories abounded. Was he moved to suicide by some bad heroin? Was he murdered? Skeptics pointed to facts such as the massive amount of heroin in Cobain's system, which would have sapped him of the strength to pull a trigger. Handwriting experts also scrutinized the suicide note to see if Cobain really had written it.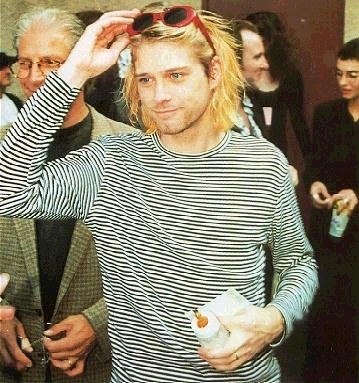 Evelyn Nesbit
At the turn of the century, Evelyn Nesbit was one of the most sought-after models in New York and became one of the famous Gibson Girls.
Her modeling career turned to acting when she starred as one of the Floradora chorus girls at the age of 16. That's where 47-year-old married architect Stanford White started wooing her. It's said that he is the one who, uh, deflowered her.
He then moved on to younger, more virginal girls while Evelyn got pregnant – twice – by John Barrymore (Drew's grandpa).
Although Stanford White wasn't romantically involved with Evelyn at the time, they were still quite emotionally attached and he paid for her to go away and be treated for "appendicitis". It's disputed as to whether she actually had the baby or had an abortion.
She married a jealous, terribly abusive man, Harry K. Thaw, at the age of 20. In 1906, the couple ran into Evelyn's old lover, Stanford, at the rooftop theater of Madison Square Garden where Thaw shot Stanford point-blank in the face three times, yelling either "You will never see this woman again!" or "You ruined my life!" or "You ruined my wife!" There seems to be controversy over his actual words. Evelyn was presented with a deal: if she testified that Thaw was only avenging her virtue because White had raped her, Evelyn would receive a divorce settlement of $1 million. She did, but was denied the money. She tried to commit suicide several times over the course of the rest of her life, but ended up dying in a nursing home at the age of 82 in Santa Monica.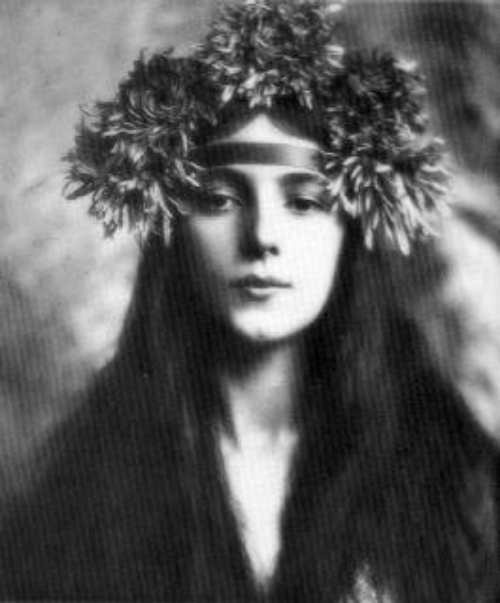 Frances Farmer
In 1936, after only a year with Paramount, she had top billing in two B-movies, had married actor Leif Erickson and was cast in her first A-list movie opposite Bing Crosby. She began to get frustrated that she wasn't being cast in challenging roles, only "pretty girl" roles. By 1939 she was becoming known for her erratic behavior and excessive drinking. She and Erickson divorced in 1942 (he remarried the same day). She was arrested a few months later for driving with her headlights on in a war-time blackout zone. Police suspected she was drunk and put her in jail overnight.
The following year, Frances was arrested at the Knickerbocker Hotel when her hairdresser said that Frances had dislocated her jaw in a fit of rage on set. At her trial, she shoved a policeman down, hit another and threw an inkwell at the judge. She was transferred to the psychiatric ward at L.A. General Hospital where she was diagnosed with paranoid schizophrenia. She was given shock therapy but escaped the hospital within nine months. Eventually Frances was handed over to her mother's custody, but that didn't work out so well – she assaulted her mother, who had her committed to Western State Hospital in Washington. It was there that she received electro-convulsive shock treatment. A few months later, in 1944, it was announced that she was totally cured. The talk of the town was that the "cure" was a lobotomy, but that has been denied by multiple sources. Apparently the cure wasn't permanent, because she was found wandering around Antioch, Calif., and was recommitted to Western State Hospital for another five years. She did return to showbiz for several years but by 1964 she was having extreme mood swings again. She died in 1970 of esophageal cancer.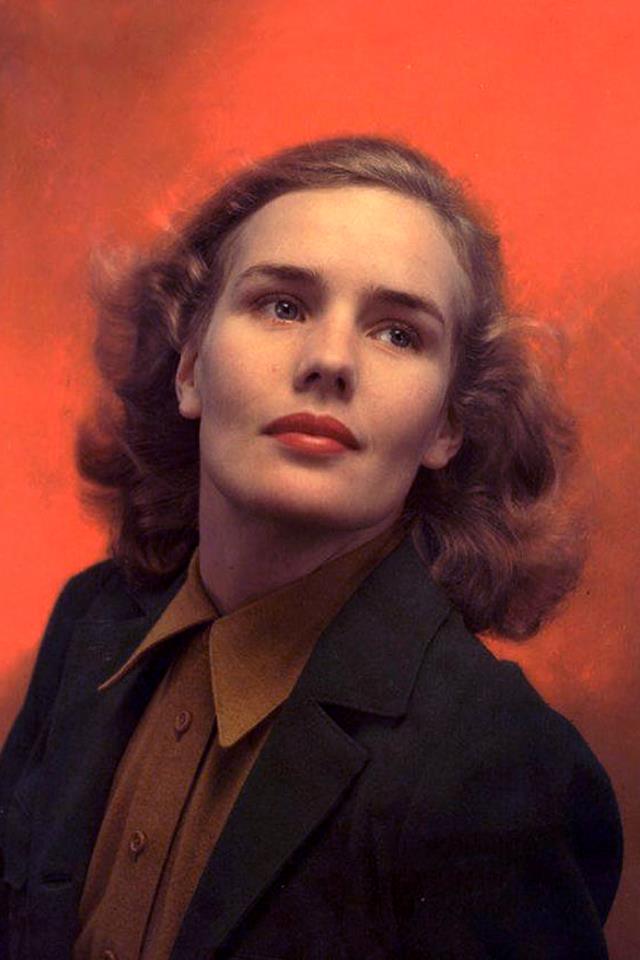 Gene Tierney
Former New York debutante Gene Tierney became incredibly successful on Broadway by the age of 20. She soon found herself in roles opposite Rory Calhoun, Rex Harrison, Tyrone Power, Clark Gable and Humphrey Bogart. It was Bogart who discovered how deep Gene's mental problems ran while they were filming The Left Hand of God in 1953. He encouraged her to seek help, so when the movie wrapped she was admitted to Harkness Pavilion in New York and then the Institute of Living in Hartford, Conn., where she received 27 shock treatments. It was too much for her and she tried to escape the asylum, but she was caught and reinstitutionalized. She tried to commit suicide in 1957 by jumping off of a ledge but was stopped just in time. It was thought that her bipolar disorder was triggered when she gave birth to her first daughter, who was born deaf, partially blind and had some mental handicaps. Tierney's close friend Howard Hughes saw to it that her daughter received the best care possible. Although she never admitted to an affair with Howard Hughes, she did have affairs with John F. Kennedy and Tyrone Power while separated from her husband, Oleg Cassini (one of Jacqueline Kennedy's favorite designers).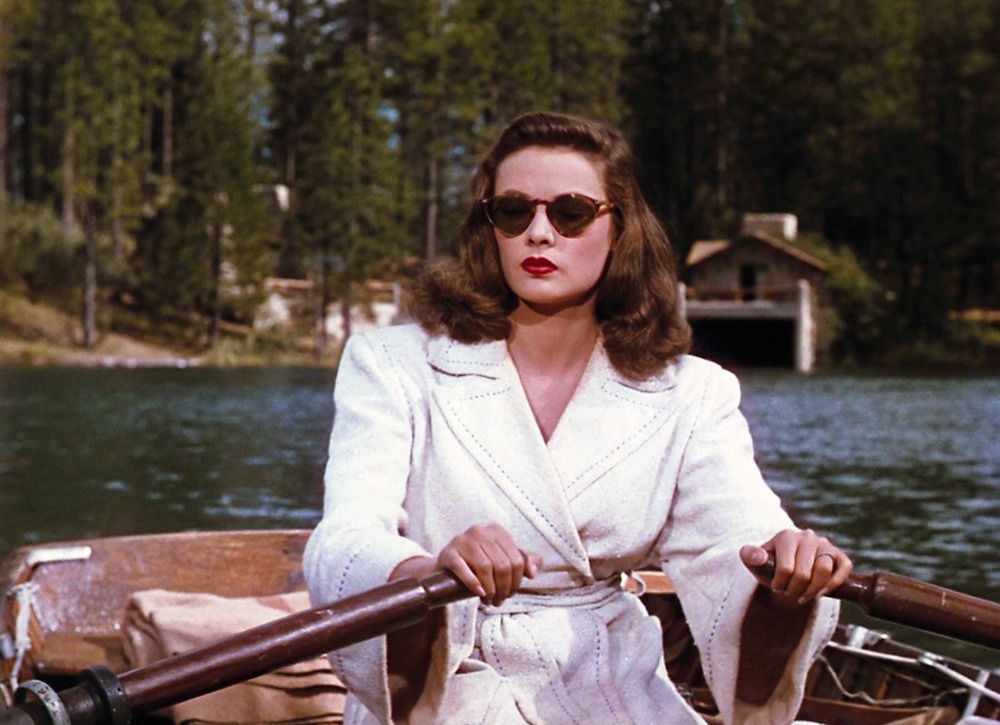 Ingrid Bergman
Ingrid Bergman's impeccable image as an Oscar-winning actress (for "Gaslight") and devoted wife and mother (she and surgeon Petter Lindstrom had a 10-year-old daughter, Pia) was destroyed in 1949 when she began an affair with married Italian director Roberto Rossellini on the set of "Stromboli" and became pregnant with his child. Public condemnation -- fueled by sensationalistic stories from Hollywood gossip columnists -- was swift, with religious groups calling for Bergman's films to be banned and Sen. Edwin C. Johnson denouncing the Swedish-born actress on the Senate floor as "a powerful influence for evil" and suggesting she be barred from the country for "moral turpitude" (The Senate officially apologized to Bergman in 1972). The couple wed soon after Bergman gave birth to Rossellini's son (she lost custody of Pia in the divorce) and they produced five more films and twin daughters -- Isabella and Ingrid -- before separating in 1956. The following year, Hollywood welcomed Bergman back from exile with a Best Actress Oscar win for "Anastasia."

Mary Astor
Mary Astor might be one of the first child stars to be taken advantage of by her parents. When she was only 14, she started making movies with some big name people, including John Barrymore, and earned $500 a week. She moved from Paramount to Warner Brothers to Fox, who increased her salary to $3,750 a week. Her parents bought a mansion in the Hollywood Hills and lived the good life on Mary's money.
She escaped her parents when she married Kenneth Hawks in 1928, but the happiness wouldn't last long: he was in a fatal plane crash in 1930, just about the time her movie career started going under because her voice didn't translate well to "talkies". She had a nervous breakdown and ended up marrying the doctor who attended to her.
By 1933, she was pretty broke and had to get the Motion Picture Relief Fund to pay her bills. Her parents didn't have much sympathy – they sued her in 1934 for more financial support. She testified that all of her money had gone directly to their bank accounts even after her first marriage. It wasn't until Hawks died that Mary decided she needed to look out for herself.
She did, however, give them the home that they had purchased with her earnings. She also gave them $1,000 per month. When she hit hard times in '33, she told her parents she couldn't afford to support them unless they moved to a smaller house – the house they lived in was bigger and more expensive than the one Mary lived in with her family. She also offered them $100 a month, plus food and utilities, but they refused to leave the mansion.
Mary said in her memoirs that in 1947 she sat with her delirious mother on her deathbed in the hospital. Because of dementia, her mother spent hours complaining to Mary about her selfish, horrible daughter Lucile (Mary's real name). Mary read her mother's diaries after she died and said she was surprised to know how much her own mother hated her.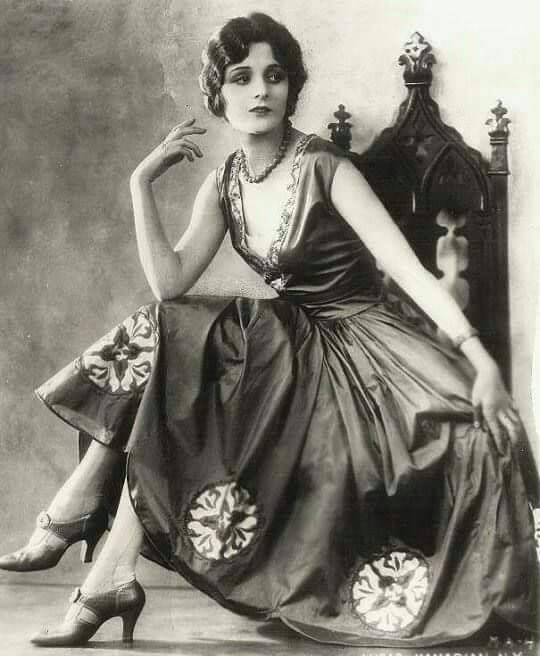 Roman Polanski
In 1977, the "Chinatown" auteur, then 44 and no stranger to scandal (his pregnant wife, actress Sharon Tate, was murdered by the Manson Family in 1969), took a 13-year-old girl to Jack Nicholson's L.A. mansion (Jack wasn't home) for a photo shoot. While snapping pics, he plied the teen with Champagne and part of a Quaalude before having sex with her (she repeatedly said "no").
Two weeks later, the girl relayed the events to a grand jury, and Polanski eventually pleaded guilty to unlawful intercourse with a minor in exchange for time served (he had spent 42 days in a psychiatric facility).
But when he heard the judge might renege on the agreement and that he could face 50 years behind bars, he bolted for France. Just before the 2003 Oscars, Polanski's victim, now a mother of three, defended his Best Director nomination for "The Pianist," writing in the L.A. Times, "There can be no question that he did something awful... But I believe that Mr. Polanski and his film should be honored according to the quality of the work." The Academy agreed with her, awarding the fugitive filmmaker the prize. Still barred from entering the United States, he was not on hand to receive it.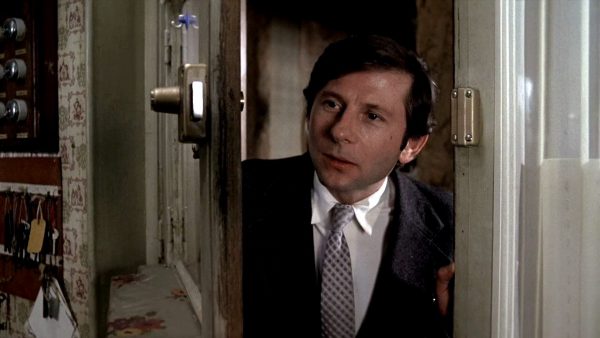 Woody Allen
It's always been a fine line between the lovably neurotic nebbish Woody Allen plays on screen and the man himself, which is probably why no one was laughing at the funnyman's antics in 1992. Allen, then 57, had fallen in love with 21-year-old Soon-Yi Previn, the adopted daughter of his longtime lover and frequent co-star Mia Farrow, who discovered their affair after spying salacious Polaroids the filmmaker had snapped of Soon-Yi. "I didn't feel that just because she was Mia's daughter, there was any great moral dilemma," Allen explained defensively to Time. "The heart wants what it wants.
There's no logic to those things." Allen and Farrow, once the most reclusive couple in Hollywood, laid their lives bare during their vicious 1993 custody battle: Allen claimed Farrow hit Soon-Yi; Farrow, calling Allen "a moral tumbleweed," accused him of molesting their adopted daughter Dylan (the allegations were denied and never proven).
In the end, Woody's heart got what it wanted: He married Soon-Yi in 1997, and they quietly adopted two children of their own. Domestically, Allen is doing fine, but professionally he's never really been the same. His last few films have tanked, with one critic calling his latest, "Anything Else," the "sourest of romantic comedies."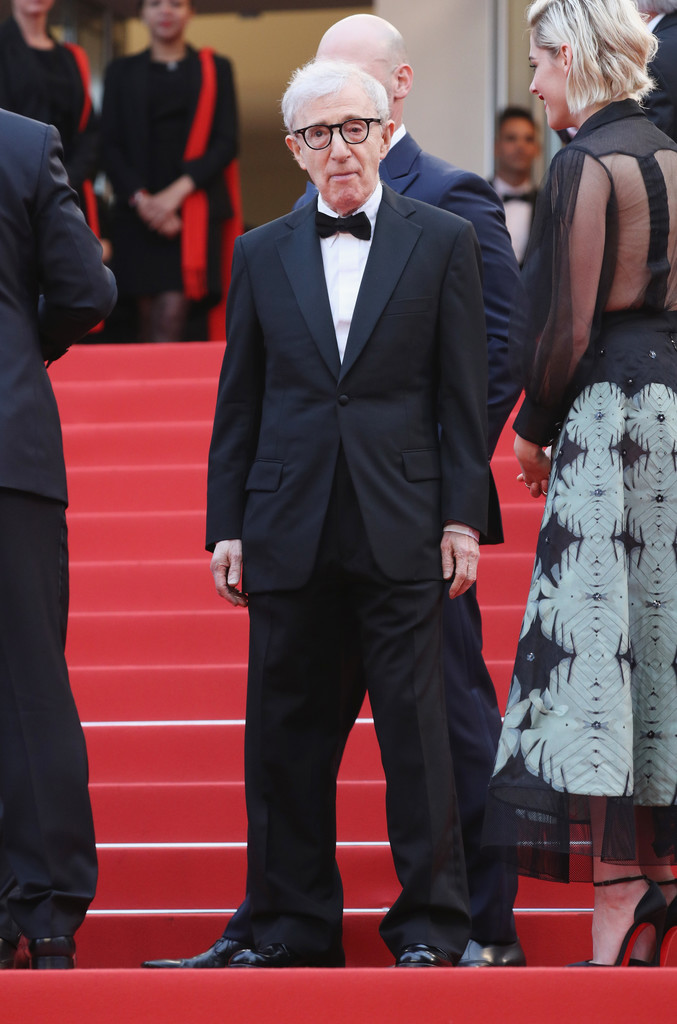 Topic :
current hollywood scandals , hollywood scandals 1940s,  hollywood scandals 1970s celebrity scandals ,old hollywood,old hollywood affairs, forgotten hollywood scandals.