Gaming: The most Anticipated Video Games On PS5 Unveiled, With Most Releases Coming By Mid 2021.
Resident Evil: Village, Deathloop, Returnal… the year 2021 looks promising for video game releases on PS5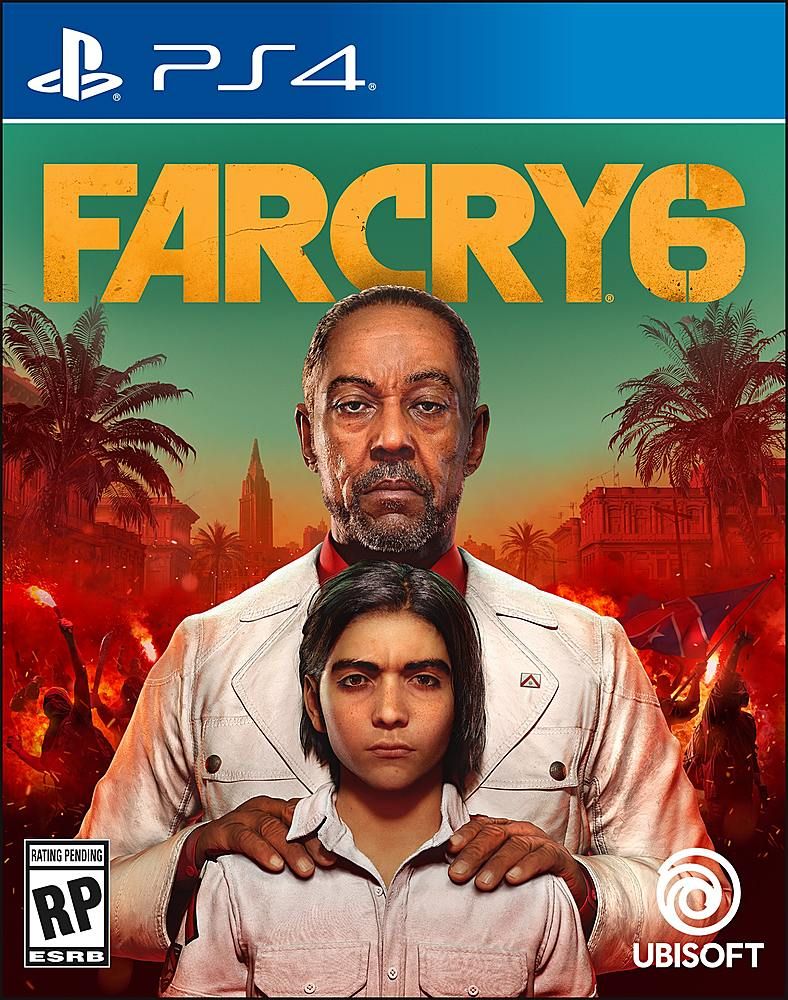 VIDEO GAMES
By YEET MAGAZINE | Updated 0439 GMT (1239 HKT) October 16, 2021
The most anticipated video games on PS5
February 26, 2021
Resident Evil: Village, Deathloop, Returnal… the year 2021 looks promising for video game releases on PS5
Released in November 2020, the PS5 fell victim to its success with video game fans, which led to a rapid shortage of inventory all over the world.
While Sony has announced a resupply of distributors, it remains to be seen which games will appear on the PS5 later this year.
Between novelty and a series of iconic sagas, here is a selection of video games for those who already have the PS5 at home (the lucky ones ...) and those who plan to buy it.
Ratchet & Clank:
Rift ApartThe oldest of us discovered the duo in 2002. After eleven games, Ratchet & Clank have not lost their splendor and do not want to stop there. In June 2020, developer Insomniac Games announced the release of Ratchet & Clank: Rift Apart on PS5.
For their new mission, they will be faced with an evil emperor ready to spread terror on the planet.
But the task seems to be more difficult than expected as they will need the help and support of a new resistant lombax.Release Date: June 11, 2021
Ratchet & Clank: Rift Apart available for pre-order on Amazon.comPriced at $69.99
Returnal
After the crash of her ship, the heroine finds herself in the heart of a strange and dark new world.
She will quickly realize that this universe is filled with aliens ready to do battle with the traveler.
In a scary setting, this third person shooter looks very promising and ensures intense shooting sessions, according to the trailer.
A real trip to hell.Release Date: April 30, 2021
Returnal available for pre-order on Amazon.comPriced at $62.99
Far Cry 6
If the face that appears in the trailer means something to you, it's normal since the actor Giancarlo Esposito, known since the Breaking Bad series, is the main protagonist of the game.
This time, he is not a trafficker of drug but dictator in the tropical island of Yara.
But the rebellion is brewing and the citizens want only one thing: to bring him down.
In the sixth issue of Far Cry, Ubisoft is playing big as the developer announced that the game will have the largest map in the history of the series.Release date: End of 2021
Far Cry 6 available for pre-order on Amazon.comPriced at $69.99
Resident Evil: Village
Great classic of the survival horror genre for more than 25 years, the Resident Evil saga returns in 2021.
For its eighth opus, Capcom is resuming service to Ethan Winter, already present in Resident Evil 7, and who finds himself this time in the heart of a village, creepy… obviously.
But the flagship character of the game remains Lady Dimitrescu. Under the air of a vampire and its 2.90 meters (yes yes ...), it may haunt our nights for a long time.Release Date: May 7, 2021
Resident Evil: Village available for pre-order on Amazon.comPriced at $64.99
Stray
Scheduled for October 2021, Stray is the new UFO in the video game world as you play the role of a stray cat who will evolve in a futuristic but extremely poor megalopolis, inhabited by human-shaped robots.
The cat will have for mission to solve an ancient mystery to escape a cyber-city. Developed by the French studio Bluetwelve, we find a Cyberpunk 2077 universe (less bugs we hope ...).Release date: October 2021
Deathloop
In video games, when you die of a boss, you go back to the last save and start over.
For Deathloop, the French Arkane studios exploited this idea and made it the core of the game.
In this FPS indeed, we play Colt, an assassin stuck in a time loop. To get out of this, he will need to kill 8 targets within a time limit.
It will therefore be possible to change your method and observe the opponents to optimize your chances of an exit.
A multiplayer mode is also planned to make the task more difficult. Prepare for a day without end.Release Date: May 21, 2021
Deathloop available for pre-order on Amazon.comPriced at $69.99
Lego Star Wars: The Skywalker SagaIf Lego Star Wars:
The Skywalker Saga is one of the most anticipated games of the year, it's for its promise that may leave you speechless.
In addition to traveling through the mythical moments of the Star Wars saga, it will be possible to embody many characters and pilot ships such as the Millennium Falcon to travel between the 20 available planets.
In terms of gameplay, the combat phases will be more complex than in previous versions and will invite players to overcome even more challenging difficulties, all while remaining true to the humor inherent in Lego games.Release Date: May 31, 2021
Lego Star Wars: The Skywalker Saga Available For Preorder On Amazon.comPriced at $59.99