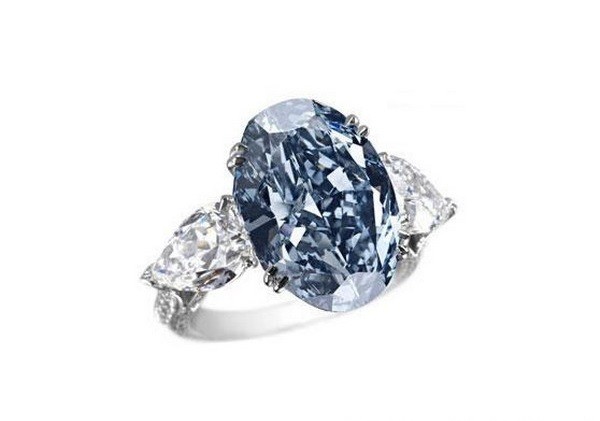 Chopard's Blue Diamond Ring, $16.26 million
This exquisite piece by Chopard is among the cream of the crop. It features a flawless, blue oval-shaped diamond ring with triangle-shaped diamond around it set in 18-carat white gold.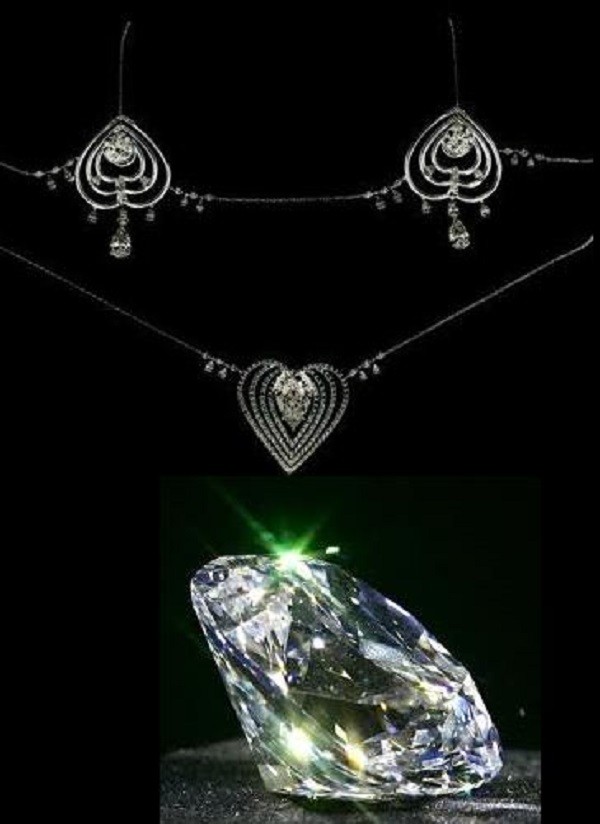 Diamond Bikini, $30 million
The bikini has over 150-carat diamonds all set in platinum. It was designed by Susan Rosen and Steinmetz Diamonds.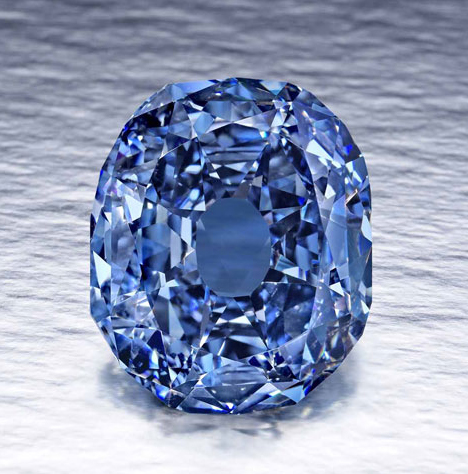 3. Wittelsbach-Graff Diamond $24.3 million
This beautifully crafted piece has some interesting history. Its origin is traced from the mines of the Indian Kingdom of Golkonda. According to legend, this was purchased by King Philip IV of Spain for his daughter's dowry. Whether this was true or not, it came under the possession of the Habsburg family and then transferred to the Wittelsbach family of Bavaria. It was passed on to the family until 2008, when Laurence Graff purchased it and cut it into three to remove flaws, making a new 4-carat diamond that is now called Wittelsbach-Graff.
The Perfect Pink, $23.2 million
The Perfect Pink diamond ring earned its name from its perfectly pink-tinged coloring. With a rectangular cut, it weighs 14.23-carats and is flanked on each side by same-shaped flawless diamonds weighing 1.73 and 1.67-carats, respectively. To make it even more perfect, the three diamonds are mounted on an 18-karat rose and white gold ring.

Heart of the Ocean Diamond, $20 million
The Heart of the Ocean Diamond necklace was created by jeweler Harry Winston and features a 15-carat blue diamond.


The Graff Pink, $46.2 million
Little is known about the origins of this very rare 24.78-carat pink diamond. This was purchased by a private collector from famous American jeweler Harry Winston and then sold at auction to another famous diamond collector and jeweler Laurence Graff. The price for which it was sold was the highest ever spent on a piece of jewelry. It is dubbed to be the greatest diamond ever discovered with a classification of Diamond type.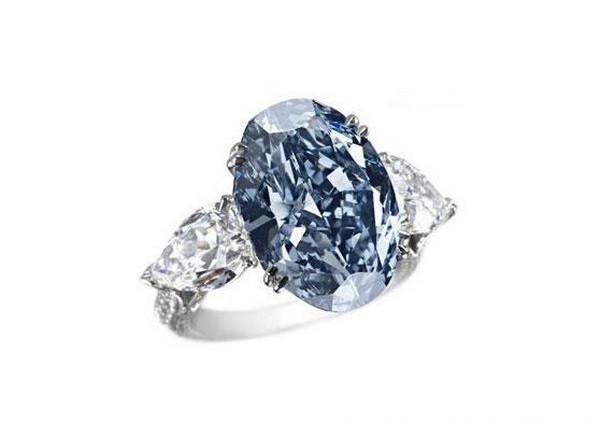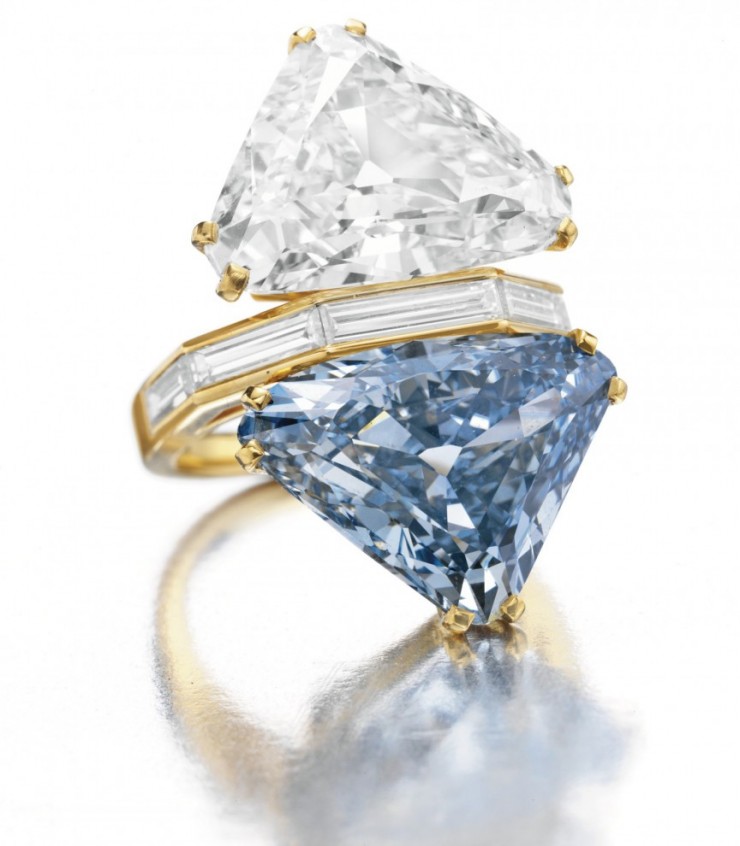 Heart of the Kingdom Ruby, $14 million
One of the oldest and most respected jewelry companies in the world, Garrard, has a most prized jewelry piece that is currently valued at $14 million. This huge 40.63-carat, heart-shaped Burmese ruby mounted on a 155-carat diamond necklace can also be transformed into a tiara. The ruby is very rare and comes with Swiss laboratory reports that verify its authenticity and rarity.

Emerald and Diamond Tiara, $12.7 million.
Emerald and diamond tiara, whose equally previous owner is Princess Katharina Henckel von Donnersmarck, features 11 very rare Colombian emerald pear-shaped drops weighing around 500 carats. The tiara is said to be part of the personal collection of Empress Eugenie. The tiara was commissioned in 1900 by Guido Count von Henckel for his second wife. It was sold for $2 million more thatn its estimated price at $12.7 million during the Sotheby's Magnificent and Noble Jewels sale.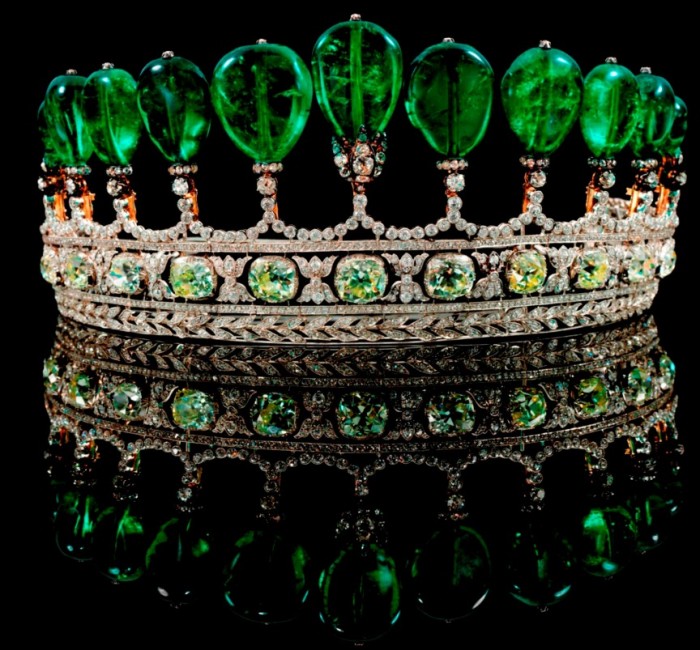 10 .Wallis Simpson Panther Bracelet, $12.4 million
Onyx and diamond panther bracelet, made by Cartier Paris in 1952.