The traditional elegance of Residence Bonaparte.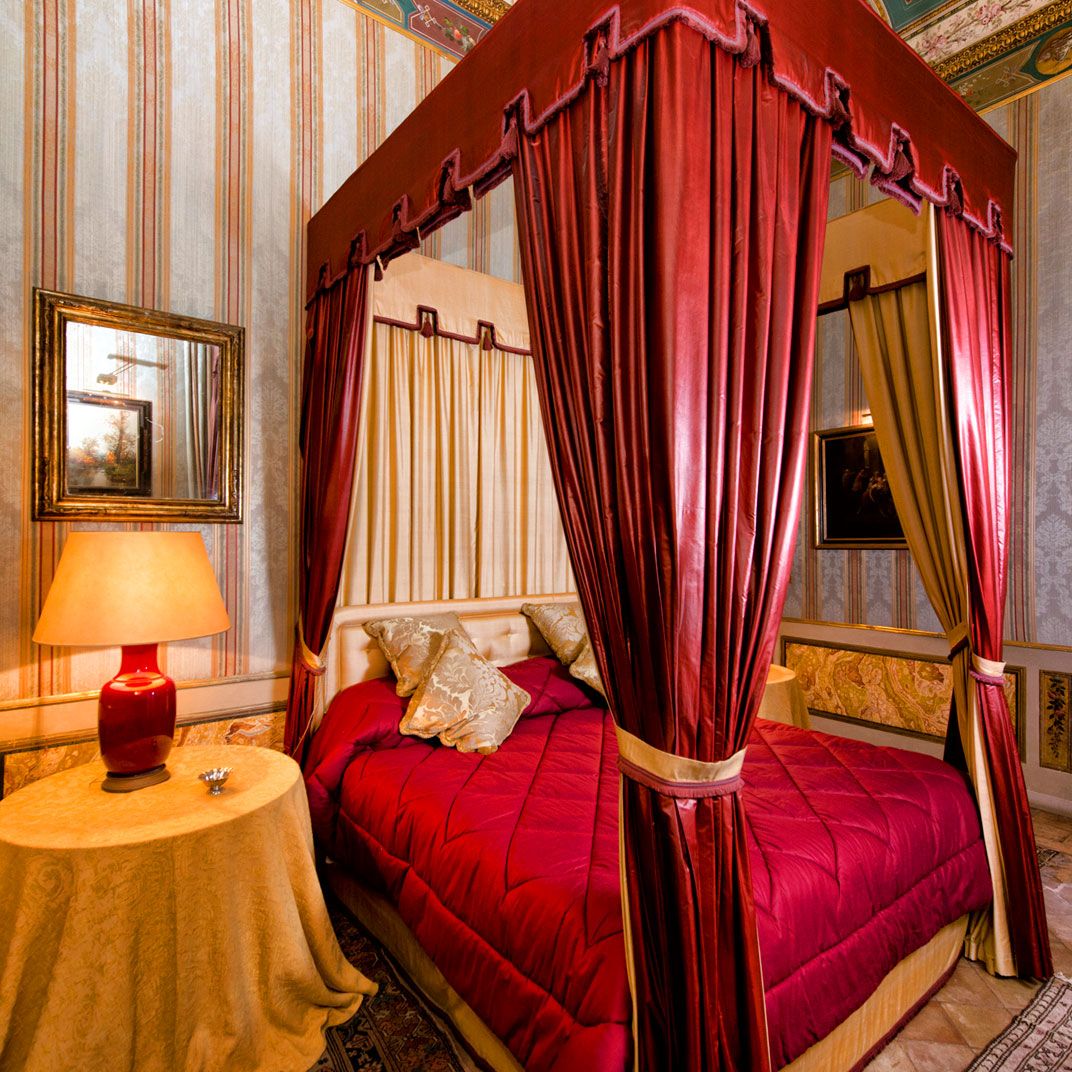 There's hardly a more moneyed address in Rome than the intersection of Via dei Condotti and Via del Corso.
Not just anyone gets to live around here. Welcome to Residenza Ruspoli Bonaparte, one-time home of the Bonaparte family — maybe the name rings a bell.
True, it wasn't Napoleon Bonaparte himself who called the 16th-century palazzo home.
It was his favorite stepdaughter, the Dutch queen Ortensia di Beauharnais, and her young son, Napoleon III, who would grow up to become Emperor of the French.
But enough with the family tree: you get the picture, the Residenza is an elegant place.
And despite the fact that it's a hotel now — that baby Napoleon III's opulent nursery has been converted into a suite with two flat-screen TVs — the Residenza Ruspoli Bonaparte retains the same air of exclusivity.
The palazzo's original features are nothing short of magnificent, from the dazzling central staircase — designed by Martino Longhi the Young, and nicknamed one of the "four wonders of Rome," it's made of 100 steps, each crafted from a unique slab of marble — to the ceiling frescoes, commissioned by the lady of the house to replicate the style of the paintings at Malmaison Castle in Paris.
Did we mention that there are just three suites? Each is more like a glamorous apartment, with high moulded ceilings, polished parquet floors, gilded chandeliers, original artworks, and four-poster beds.
The Princess Pia suite, with two bedrooms, two bathrooms, and a spacious living room, is the most modest of the three. So you can guess what the Emperor suite is like.
In this suite alone there's a terrace and a veranda, a library, and a master bedroom with a fireplace, not to mention the swoon-worthy Blue Room, with original frescoes, a Murano glass chandelier, mosaic-lined walls, and a dining table where a lavish continental breakfast is served by a butler.
In short, the Residenza Ruspoli Bonaparte isn't just another luxury hotel. Mention where you're staying to any Roman — the barista making your espresso or the beautiful women taking your credit card at the designer boutiques on Via die Condotti — you'll invariably be met with surprise and interest, as the building is considered one of the loveliest in the Eternal City.