TikTok Going Global: How The Chinese App Continues To Conquer The World
Since its launching on 2016, TikTok continued growing steadily to reach one billion active users on September 2021. The network was created in China under the name of Douyin (逗引) in pinyin, which means "to make fun of".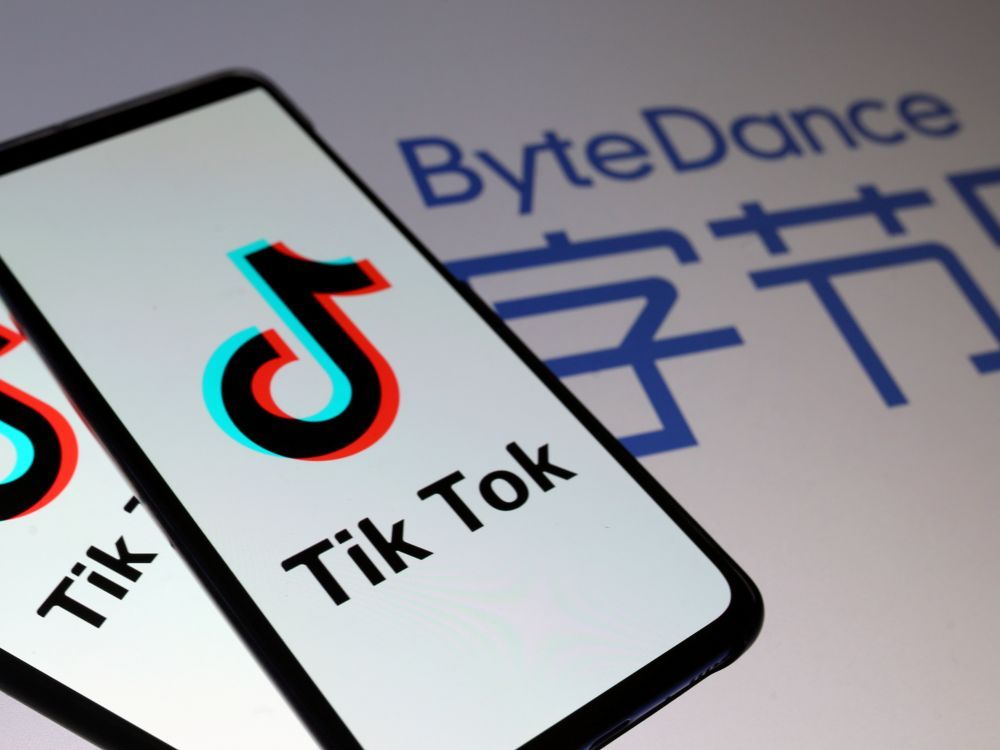 By Elsa Martin | YEET MAGAZINE | Updated 0120 GMT (0920 HKT) November 30, 2021
The Chinese mobile video sharing app TikTok was launched in 2016, and has since established itself as one of the fastest growing in the market.
Since its launching on 2016, TikTok continued growing steadily to reach one billion active users on September 2021. The network was created in China under the name of Douyin (逗引) in pinyin, which means "to make fun of".
Its logo a "d" in three colors was modeled in the shape of a musical note by an un-named designer. Douyin is limited to China and was rebranded TikTok which is downloadable abroad. The brand "TikTok" memes the sound of a ticking clock, which make sense as the app allows creating, editing and publishing online 20-sec-videos.
Some facts about TikTok and its parent company ByteDance With nearly the same moto "inspire creativity, bring joy" than ByteDance, TikTok targeted teenagers in the beginning, especially creators, they represent a huge number of its TikTokers.
The medium age of TikTok users is 27 years old and the 15-35 are the most represented. But, given its phenomenal success, the base widened and encompasses actually different kinds of members, like politi-cians, musicians, NGOs, creators and communities among others.
Many trends and challenges were launched on TikTok platform and spread across the globe. Some of them are dangerous and the app was criticized for not regulating the content hosted and even cut from some countries, as in Italy, due to fatal injuries endured by a teenager user. But before becoming an indispensable interface for creative communities and a serious rival to Instagram and Facebook, especially during Covid crisis and lockdowns, this how TikTok story started.
ByteDance The Parent Company
ByteDance, is a Chinese technology company and the parent company of TikTok. It has offices in many cities and selling its services in more than a hundred of markets.
ByteDance became a hectocorn, a term that refers to a company valued over $100 billion, and a rival to Tencent that weighs more than Facebook on stock valuation, thanks to its app WeChat. Tensions are growing between the two Chinese giants as ByteDance accuses Tencent of blocking its content on WeChat.
ByteDance owns a bunch of apps and community platforms as shown below:
Chronological Evolution of TikTok
At first, ByteDance created Douyin, a short video app, in China. The later gained notoriety quickly and ByteDance decided to sell the concept abroad by rebranding Douyin in TikTok outside China.
On 2014, Musical.ly, a similar app that offers 15 sec lip-syn videos, was created in Shanghai and operated in USA.
It publishes karaoke, dancing, sport, make-up tutorials or food recipes videos. Musicaly.ly used a combination of mu-sic snippets, influencers hashtags, like Instagram, and filters, like Snapchat.
On 2016, ByteDance owned Musicaly.ly for $1 Billion, folded it into TikTok and thus set a foot in US market. The 100 million users accounts, profiles and videos were conserved and moved to TikTok interface.
TikTok and Vine Vine was an ancestor app founded in USA and acquired by Twitter on Oc-tober 2012 before its official launching, years before TikTok, Douyin and even Musicaly.ly. Vine offered a 6 sec video record to its users and became the most popular interface for aspiring internet celebrities. It unleashed many trends, challenges, jokes and memes videos and people became quickly obsessed with, the "Ryan Gosling won't eat its cereal", "eyebrows on fleek" or "what are those?" videos went viral.
Some people hit the jackpot from Vine fame and be-came superstars like Shawn Mendes and Paul Logan. The social network played an important role in social movements such as Black Lives Matter, Ferguson Pro-tests or US Presidential elections.
Unfortunately, the competition in the market was fierce and Vine started losing pace when similar apps was created with more lengthy videos and features. Twitter that was having hard time decided to shut Vine down but users' videos stayed available for a while after.
In summary:
network Launching Parent company Service Nb of us-ers prospects
TikTok 2016 ByteDance 20-sec-vid-eos 1 billion Ipo by end of 2021
Vine 2012 Twitter 6-sec-vid-eos 200 million Shutdown by twitter
The similarities and differences between TikTok and Douyin
Like TikTok, Douyin allows users to create videos using audio snippets from movies, songs or voice notes. They provide creative tools such as stickers, masks, visual effects, filters and tracks to dub videos. Ordinary people can and are en-couraged to make videos that could be seen by many other users, using their phone. In the contrary of Instagram, on TikTok and Douyin you follow hashtags rather than influencers.
But beyond the basic features that both apps have in common, Douyin is more advanced regarding e-commerce. Currently, you can download a whole movie, buy a product featured in a video, book a room in a hotel seen in a video, take virtual tours in city's shops and restaurants, get cou-pons and publish geo-tagged video reviews. Douyin has also a video search, you can search someone's face to find more videos of them and search in video prod-ucts or clothes and buy directly.
The parent company, ByteDance, claims that through its social media apps, it allows creators to show their works and make a good living from their labor.
TikTok caught in the crossfire of China and USA over users data collection
TikTok's expansion arises fears among Chinese government/party and for-eign countries like USA, Australia, UK or India who banned the service at several times for not censoring pornographic content. In the meanwhile, TikTok has been criticized for censoring content from Hong Kong activists and following the Communist Party rules in that matter or for removing content from ugly and/or poor people.
The issue escalated when president Trump uttered threats of banning Tik-Tok from the country until a national company overtake its operations in USA and when suspicions aroused over users data collection without saying to what end. Microsoft expressed its interests in operating the app in USA.
The social media was also accused of sabotaging the presidential elections in the US and fueling division inside American society by backing BlackLivesMatter movement. These threats generated a huge number of memes on TikTok making fun of pres-ident Trump during the elections. Many American users anticipated the ban and downloaded two similar US-based apps, Byte and Triller.
Considering the development, in recent years, of many major Chinese companies, it was assumed "that every major Chinese enterprise has an inter-nal "cell" answerable to the Chinese Communist Party (CCP) to ensure compli-ance with its interests and guidelines". Many pursuits, probes and scrutiny is-sues against some famous Chinese billionaires comforted this assumption, for example Alibaba Group was hit by a record $2,8 billion fine and its co-founder Jack Ma Yun disappeared for months to appear lately in Hong Kong. TikTok re-sponded to these accusations by asserting that users' data is stored in USA with only a backup in China, that CCP has no access to it and that even the company doesn't process these informations.
In addition, TikTok is on CCP's radar since it started gaining popularity and expressed its intention to go global, with fears from being controlled by foreign investors, spied by foreign intelligence agencies and thus disturb the political equilibrium in China and the CCP.
Nevertheless, ByteDance still plans to go public (Ipo) in Hong Kong's stock market by the end of this year and the beginning of 2022 after addressing con-cerns from Chinese regulatory entities. Shou Zi Chew, ByteDance CFO, stepped down and was appointed as TikTok CEO on May 2021, in an attempt to carry out this mission.
Finally, with many offices around the globe, a strong algorithm and over than a billion of users, no doubts that TikTok became an important actor in social media landscape in very few years. Despite criticism and doubts that it may arise, the social media has its strengths and weaknesses:
Strengths Weaknesses
Strong algorithm (secret
guarded code)
"for you" feed that could be
both a strength and a weakness
as you see always the same suggested content
Space for creators and communities
Creative tools to make funny or
educational videos
Open to all generations and
backgrounds
Diverse content
Everybody could have his "mo-
ment of fame" not only celebrities or influencers
No shops for the moment
Audio snippets from movies
and songs trending at a given
time
Launching trends, challenges
and competitions
Funny way to stay connected to
each other, during lockdowns
and health crisis
Follow hashtags not individuals
(influencers)
data gathering
Censorship
Lack of moderators
Serving the communist Party in-terests in some countries
Gifts to some users via the app, especially from children and teenagers
Strong suggestion tool that could be annoying at the same time
Usage of Ads
Promoting content, challenges that could be dangerous or harmful for teenagers  Strong concurrence from Insta-gram, Facebook and other simi-lar apps copying the same tools
Being of Chinese roots puts it at the heart of geopolitical con-flicts and interests  Fears from a Chinese interference and hijacking
The prospects of TikTok could be bright or grim, it depends on how its Ipo will end and to what extent it could be creative and powerful to face its strong rivals.