Headlines in Ukraine indicate that Trump's efforts to obtain investigation on Biden might be the real reason for impeachment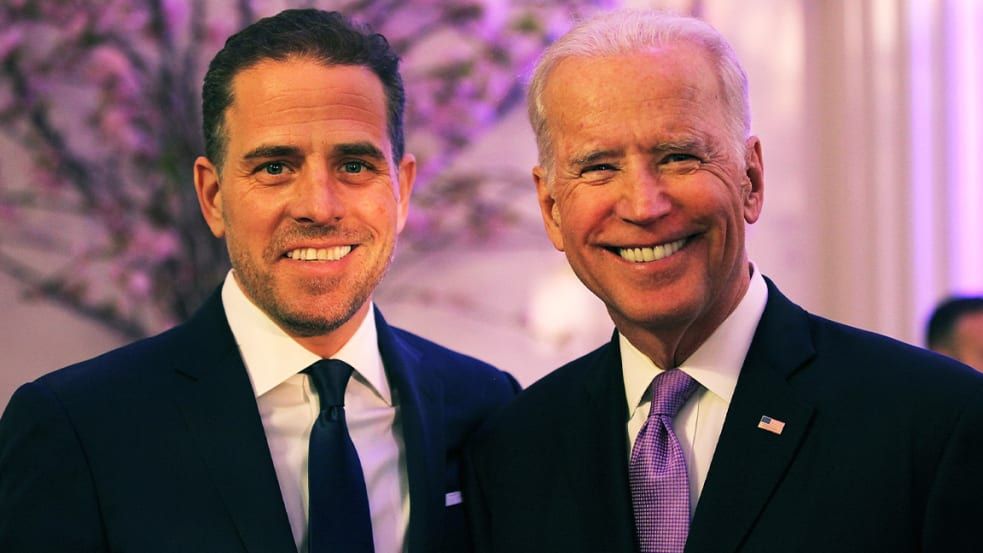 Headlines in the Ukrainian and Russian press Wednesday claimed that the government in Kyiv is opening a criminal investigation into the natural gas company Burisma and Hunter Biden, the son of former U.S.
Vice President Joe Biden, who sat on its board.
That would be a bombshell in itself. Trump's pressure on Ukraine's new president to announce such investigations is at the center of allegations that Trump abused the power of his office—even as Trump has exploited the publicity to continue smearing Joe Biden, a possible rival in the 2020 elections.
But the fake story is important nonetheless. It indicates some of Ukraine's politicians and oligarchs want to curry favor with U.S.
President Donald Trump in ways connected to the impeachment inquiries. They also have promoted what Fiona Hill, former senior director for Europe and Russia at the Trump White House, testified on Thursday is a "fictional narrative" of Ukrainian interference in the 2016 elections.
In the complicated and corrupt political landscape of Ukraine, some of those promoting these fictions are associated with President Volodymyr Zelensky and his Servant of the People party. This, even though the record shows Zelensky and his close aides have sought to steer clear of American politics.
The story began when two members of Ukraine's parliament declared at a press conference on Wednesday that "investigations" have been opened into Burisma, Hunter Biden and Burisma's founder, billionaire and former minister of natural resources Nikolay Zlochevsky.
Alexander Dubinsky, a Ukrainian MP from Zelensky's ruling Servant of the People party, claimed that Hunter Biden and his "partners" had been paid a total of $16.5 million with "money raised through criminal means and money laundering." It is not clear what Dubinsky meant by "partners," possibly other members of the board, which included a former president of Poland.
Ukrainians know Dubinsky as a YouTube blogger and a presenter on the 1+1 television channel which belongs to Ukraine's most influential oligarch, Ihor Kolomoisky. Importantly, he was Zelensky's patron when Zelensky was just an actor in a sitcom about an unlikely common man who becomes Ukraine's head of state.
Kolomoisky had spent years living in Israel after fraud charges were leveled against him by the previous government in Kyiv, but he returned to Ukraine following Zelensky's election.