Yeet's Backpacker's Guide To Vietnam.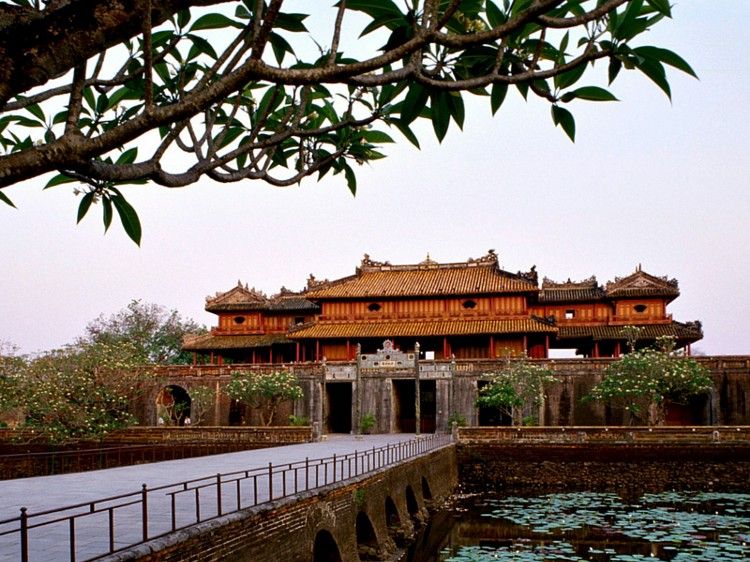 Image Source: zoom
Most travellers visit Vietnam for the country's wonderful natural beauty. From the green rice fields in the north to the fascinating bustle of the Mekong Delta in the south, Vietnam is a country with a long history and interesting ancient traditions.
Travel is largely about exploring things your own way. But it's still good to know some of the key destinations and things to do. Here's a little heads-up on what you should expect from your trip to Vietnam.
Ho Chi Minh City
Image Source: silverlandhotels
War museums in Ho Chi Minh City and the Cu Chi tunnels were used as hideout points during the Vietnam War. The place called Pham Ngu Lao in Ho chi Minh city is an area bustling with backpackers and offer economical accommodation with amazing street food, bars and clubs for those who want a good night out.
Halong Bay
Image Source: misadventuresmag
The highlights of your entire backpacking trip to Vietnam would be Halong Bay in Hanoi. This UNESCO world heritage site is an area made up of almost 3000 limestone islands that jut out of emerald waters everywhere you look, creating a truly magical landscape. A day of kayaking, jumping off the boat, visiting the floating village and the caves near by is what Halong Bay has to offer apart from its beautiful scenary.
Hue
Image Source: insidersasia
For years, Hue city was the capital of Vietnam. The Imperial Citadel and Tombs of the Emperors that you'll find here are some interesting examples of Vietnamese Buddhist aesthetics and architecture. Well worth a visit.
Hoi An
Image Source: tamglobaltravel
Famous for being one of the few places where you get custom tailored clothes at all-time low prices, many travellers leave Hoi An with a tailor-made suit or dress in their backpack. So if you need extra clothes on your Vietnam trip, you know where to go.
Nha Trang
Image Source: xinchaovietnam
Nha Trang is well known for its theme park, Vinpearl. Here you can take a cable car across the sea to an island where you'll find theme parks and water slides. The day will only turn more interesting when you witness an animal show where monkeys and dogs ride bikes.
Sapa
Image Source: vietnampremier
If you're looking for beautiful oasis to put your feet up during a trek, the market town of Sapa is the place to be. Famed for its rice terraces, here you can dine on Vietnamese or European inspired cuisine before you embark on your next adventure.
Phu Quoc island
Image Source: phuquochotels
White sands and tropical waters entice beach goers from all over the globe to visit this place. Snorkeling, scuba diving and fishing are the most popular water sports you can indulge in. If that doesn't do it for you, there's also jet-skiing, wind sailing and squid fishing.
Local Vietnamese markets
Image Source: thebeachfrontclub
The most vibrant and interesting thing about Vietnam is no doubt the markets. The smells and sights are something not easily forgotten. In the Mekong Delta area you'll find lots of amazing floating markets where people come in on their small boats selling fresh fish, fruits and vegetables.
Fishing Village of Mui Ne
Image Source: vietnam
This old fishing village is extremely picturesque and is renowned for its colorful fishing boats. There's also a great little river canyon walk nearby, as well as white sand dunes where you can watch the sunrise or try sliding down the dunes on a board.
Best Ways To Get Around Vietnam
There are buses and trains to get around the city but the easiest way is by renting motorbikes as this gives a chance to soak in the countryside and go off the beaten track.
Best Time To Visit Vietnam
In general, it's hot and dry most of the year except for the monsoon season which experiences heavy rainfall between May and October. Lightweight and washable cotton garments are suitable for most parts of the country throughout the year.
Scams & Vietnamese Attitude Towards Tourists
Scams are prevalent in Vietnam and you have to be vigilant. If you are going to Vietnam, it is recommended to read up on common scams beforehand and if you do fall prey to one or two scams, try not to let it ruin your impression of an otherwise amazing country.
If you like what you just read, please hit the Recommend Button so that others may stumble upon this. We'd love to hear your comments!
Visit us on Facebook, or follow us on Instagram and Twitter.