VIDEO: The 'flying taxi' that promises to give you wings.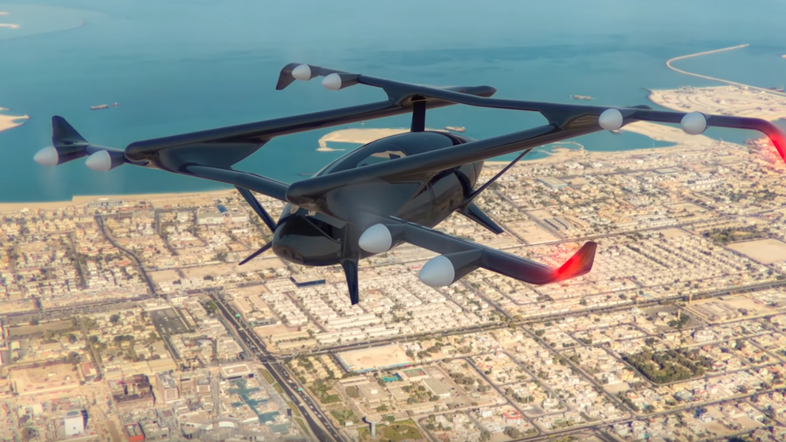 If you're sick of getting stuck in traffic snarls, here's a way to give them a miss and take to the skies.

Launched by Vimana Global, this aerial autonomous vehicle (AAV) – or a flying taxi – is set to spread its wings soon. AAV's prototype was displayed at the Future Cities Show in Dubai earlier this week.

Kirill Nikolaev, Board Member of Vimana Global, called it a multipurpose vehicle which can be used for public transport or air taxi or even as a cargo service.

'Roads in the air'
"At the end of the day what we can trade is new roads in the air, which will be more efficient not only because it is autonomous but also because it is cost efficient," he said.

This flying taxi is a vertical take-off and landing vehicle, which claims to have ultra-high operation range and low operations costs.

According to Kirill we are coming to the era where the vehicles with no pilots inside will be as regular as driving ourselves.

Project timeline
"We are working to start operations and we believe that it will start by 2020," Kirill said about the status of the project.

According to him, in 2020, the company will start operations with no people inside. "We will see how it is working, how safe it is and how comfortable it is," he said.

"No later than 2023, we plan to start commercial operations," he added.